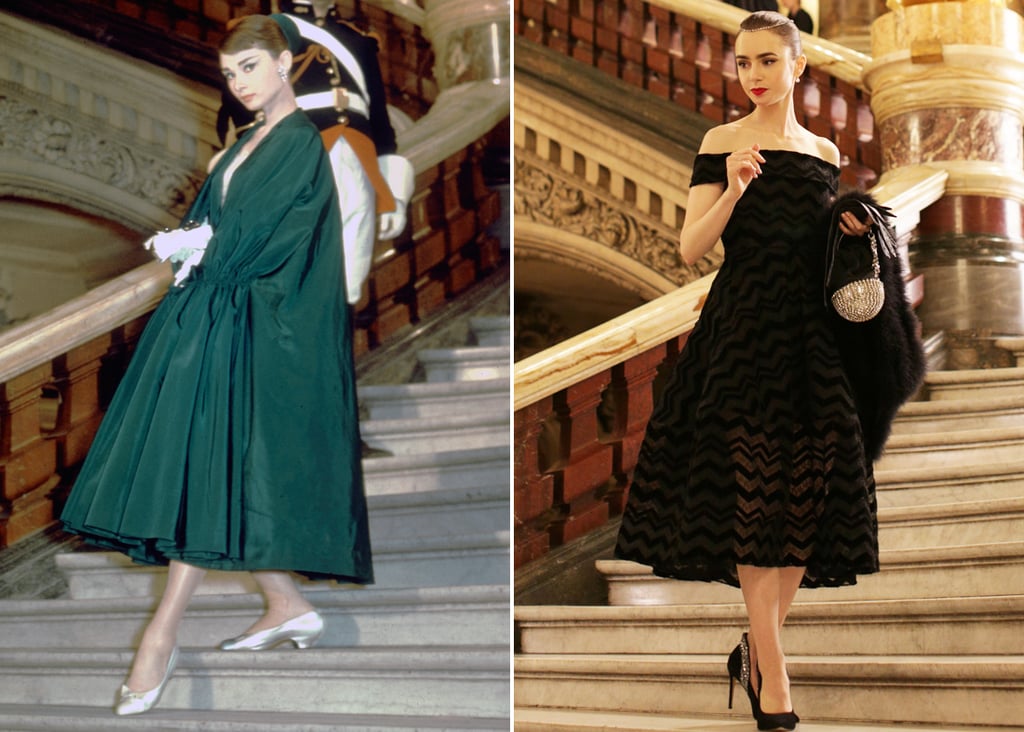 The Black Dress Lily Collins Wears on Emily in Paris Is a Nod to Audrey Hepburn in Funny Face

Emily in Paris has a lot of great outfits, but it's the subtle details that fashion-lovers will really appreciate. Since the series is created by Darren Starr and the costume designer is Patricia Field, there are quite a few Sex and the City-inspired ensembles throughout the first season, but there is also a nod to actress and fashion icon Audrey Hepburn. In episode six, Emily channels Audrey's character in Funny Face with a black dress and a gorgeous headpiece. What's even better is that the episode takes place at the Paris opera house, Palais Garnier, where the 1957 movie was filmed. If this isn't further proof that Lily should play Audrey in a biopic, we don't know what is.
"Lily's just a dead ringer for Audrey Hepburn," Patricia said in a statement from Netflix. "She also has that same positive, innocent attitude. The outfit Emily wears to the opera in Episode 106 is channeling Audrey in Funny Face. It all came together so naturally, and when I saw Lily in that costume I was like, 'Audrey Hepburn is here.'" See more photos of Audrey's look from Funny Face ahead.
Source: Read Full Article