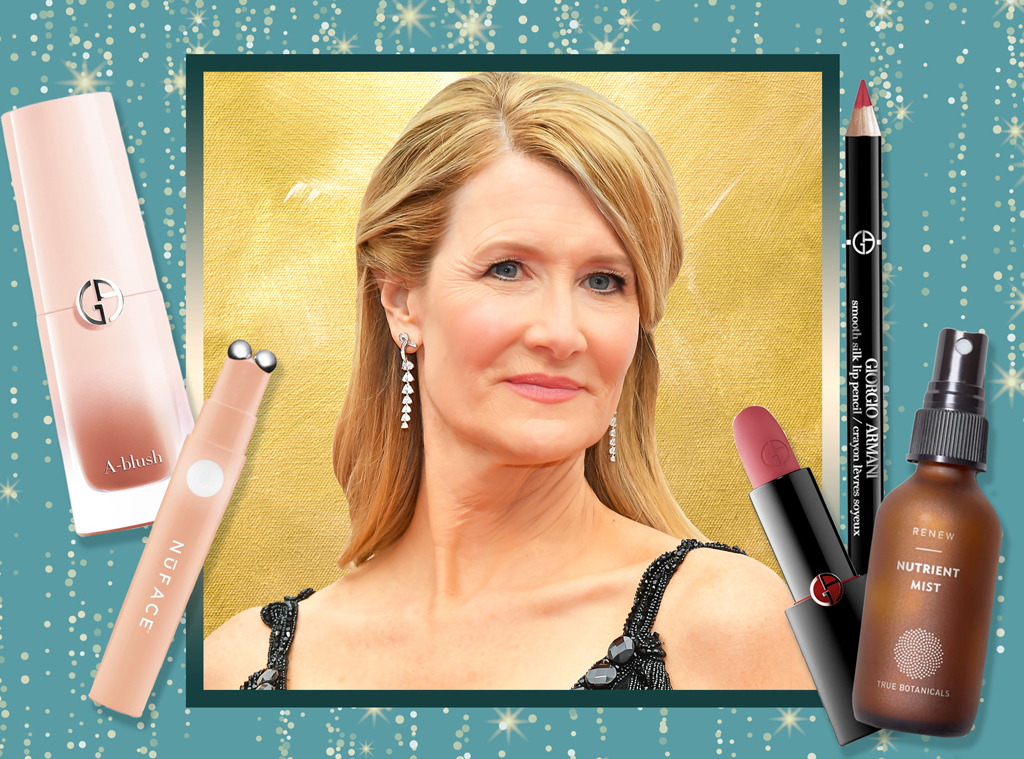 Amy Sussman/Getty Images
We love these products, and we hope you do too. E! has affiliate relationships, so we may get a small share of the revenue from your purchases. Items are sold by the retailer, not E!.
Though she always looks stunning, Oscar winning actress Laura Dern really brought out her A game on the Academy Awards red carpet last night. If you thought she looked especially luminous, you're right! Certainly part of that is thanks to good genes, but she also collaborated with celebrity makeup artist Gita Bass to get her ready for the biggest night of award season. And that meant using a special lip plumping red carpet secret: the NuFACE Fix.
"NuFACE Fix is the perfect way to prep the lips for a red-carpet-ready pout," Bass tells E! News exclusively. "The microcurrent technology creates fuller-looking lips without needles and smooths fine lines in just a few minutes!"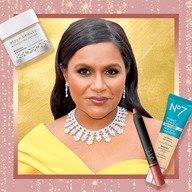 Read
Get Mindy Kaling's Old Hollywood Glam Oscars 2020 Red Carpet Beauty Look
View this post on Instagram
I'm letting my own face age naturally and have become completely obsessed with Microcurrent! I used @mynuface Fix to prep Laura's lips for a gorgeous red carpet ready pout. The technology creates fuller looking lips, without needles, and smooths fine lines in just a few minutes! 💋✨ 💋✨ #mynuface #cleanbeauty #naturalbeauty #glowingskin #redcarpetready 💕💕💕💕💕
A post shared by gitabass (@gitabass) on
In addition to using the NuFACE Fix to get Dern's pucker into perfect shape, she also used the NuFACE Trinity to prep her skin for a night of spotlight-ready makeup. The result was a beautifully fresh-faced look that stole the spotlight from anyone else who stood near Dern's orbit!
If you'd like to get Dern's luminous look from last night's Oscars, and try out her red carpet lip-plumping secret, shop her beauty breakdown below!
Dern's skin was prepped and lifted with microcurrent using NuFACE's Trinity Facial Toning Device to firm, smooth and tighten the appearance in just a few minutes. It's an award-winner itself, designed with interchangable treatment attachments and clinically tested to improve facial contour, tone and reduce wrinkles with visible results in just five minutes a day.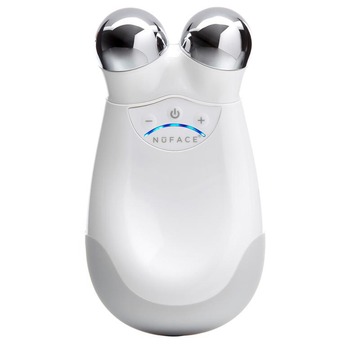 Bass then used the NuFACE Fix Line Smoothing Device, which targets the appearance of fine lines and wrinkles around the lips within three minutes. It can firm, smooth and tighten the look of skin, especially when you use the "feathering" technique, a quick erasing motion that can diminish fine lines. It can also be used around the eyes and on the forehead.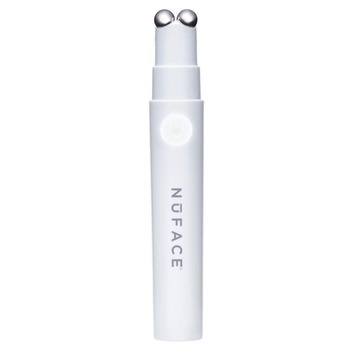 Next up, Bass hydrated Dern's skin with this ultra-hydrating mist, featuring a boatload of antioxidant ingredients to nourish, quench and refresh skin. It's also naturally scented with jasmine, neroli and rose, and set your makeup if you use it after application.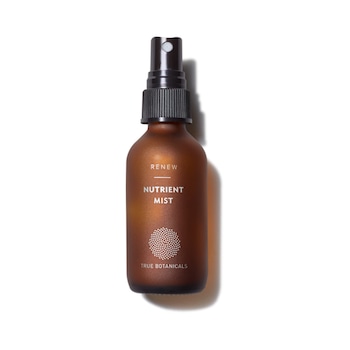 With ingredients that moisturize, smooth and soften, this face oil can help reduce the appearance of fine lines and wrinkles, while increasing hydration levels. It's also a best-seller, and smells of jasmine, neroli and rose.
As the last step of pre-makeup prep, Bass Prepped Dern's lips with this balm to keep her pout moisturized while the rest of her makeup was done. It offers hyaluronic acid and ultra-emollient plant oils in a sheer, glossy formula.
Then, it was on to the makeup! Bass started with this hydrating primer, known to boost radiance and blur the look of imperfections. The hydration comes courtesy of ingredients such as shea butter, rice bran, and glycerin, which also smooths and softens the skin.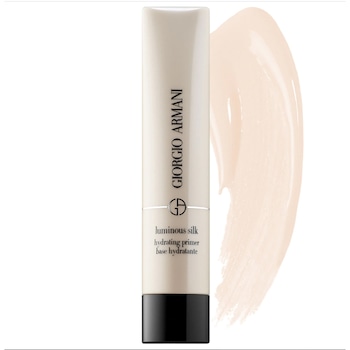 Next up, Bass layered on this award-winning oil-free foundation in shade number 5.75 to smooth out any imperfections. The foundation also offers medium coverage and gives a luminous finish for a flawless second-skin look.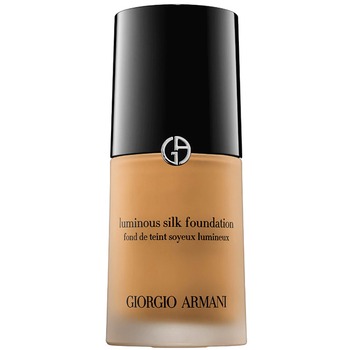 Time for concealer! "For extra coverage where needed I applied Armani Power Fabric Concealer in 4," Bass says. It's long-wearing, high-coverage, and color corrects while hiding imperfections, with a matte finish that doesn't crease or cake.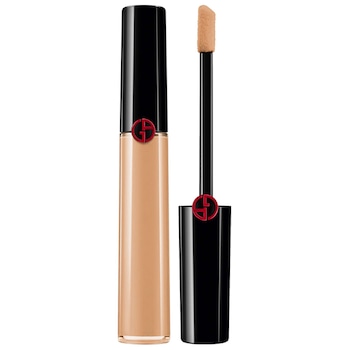 Next up, a little blush. "For a rosy flush I added Neo Nude Blush in 51 on the apples of her cheeks and blended with my fingers for a seamless finish," Bass says. This formula is a water-based liquid color that fuses with the skin for a natural flush.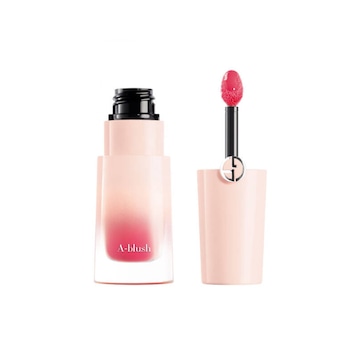 Bass then set Dern's face with this finishing powder, giving the finished look of a luminous liquid foundation with the clean application of a compact with high-performance and advanced pigments that make for a weightless, skin-matching veil that lasts all night long.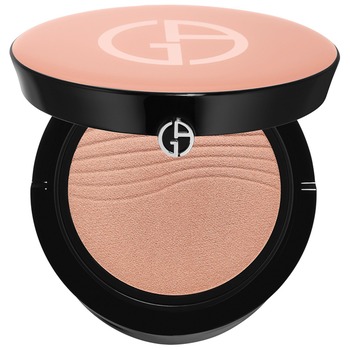 Bass then moved on to Dern's eyes, prepping the lid with this water-infused liquid eyeshadow in the shade 24. It's crease-proof, buildable and easily blendable without primer, and lasts for up to 16 hours.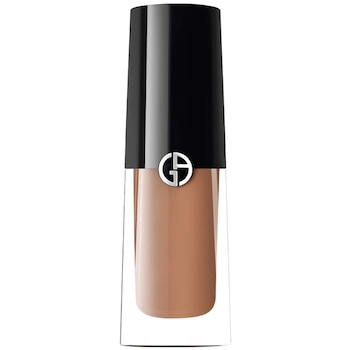 "Then, I lined top and bottom lash lines with Armani Smooth Silk Eye Pencil in 8, keeping the line thicker and well blended on the outer corners for a smoky elongated effect," Bass says. The pencil's formula is silky soft and easy to apply, whether you want a smoky look, or something more precise.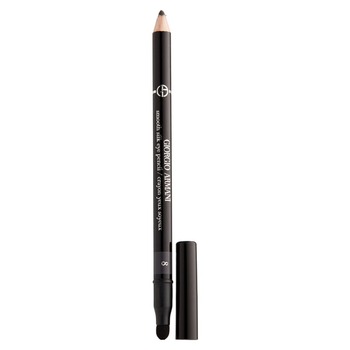 After applying eyeshadow, Bass completed Dern's eye look, noting, "I curled her lashes and finished with a few coats of Eyes To kill Mascara." The formula was created to give high-impact length, volume and definition with an oversize bristle-weave brush.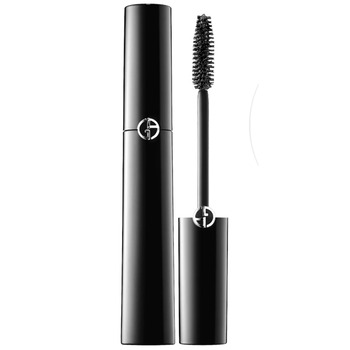 To define Dern's brows, Bass used this dual-ended brow pencil in shade 3. It offers six hours of wear in a waterproof formula with rich color payoff, with a micro pencil that offers precise application, and a comb that helps shape the brow.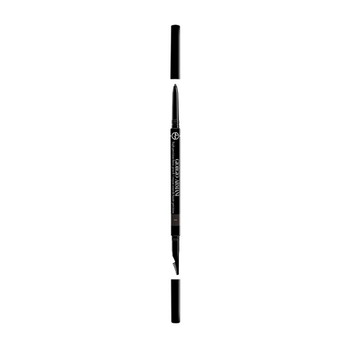 Now to finish off those freshly-plumped lips! Bass lined Dern's lips with this soft lip pencil in shade 2 to give her lips flawless defenition and shape throughout the night, and to show off the results of the NuFACE Fix.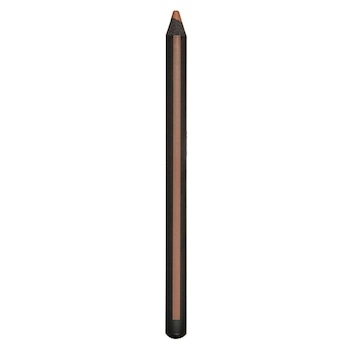 Bass then painted Dern's pucker with this full-coverage, intensely-colored matte lipstick in shade 102. Even though it's matte, it's still hydrating, thanks to the inclusion of jojoba and ester oils. And it lasts for up to eight hours of wear.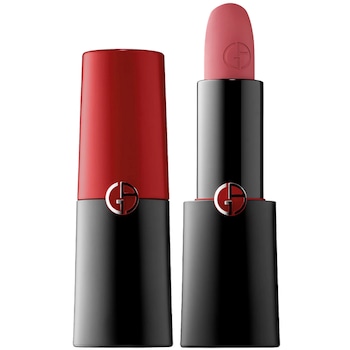 And lastly, Bass gave Dern one more product to help her glow. Says Bass, "For a flawless, healthy glow on Laura's body I applied Alleven's Colour Shield in Ivory to her chest and arms for an all over, even complexion. I also used Colour Shield in Glow, a shimmery version to highlight her shoulders and collarbones." And good news: it's quick-dry, water resistant, and transfer resistant.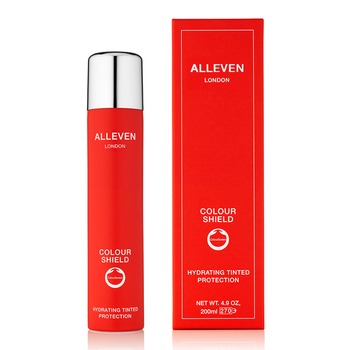 Make sure you check out all our 2020 Oscars coverage, and take a look at the best accessories from last night's red carpet!
Source: Read Full Article