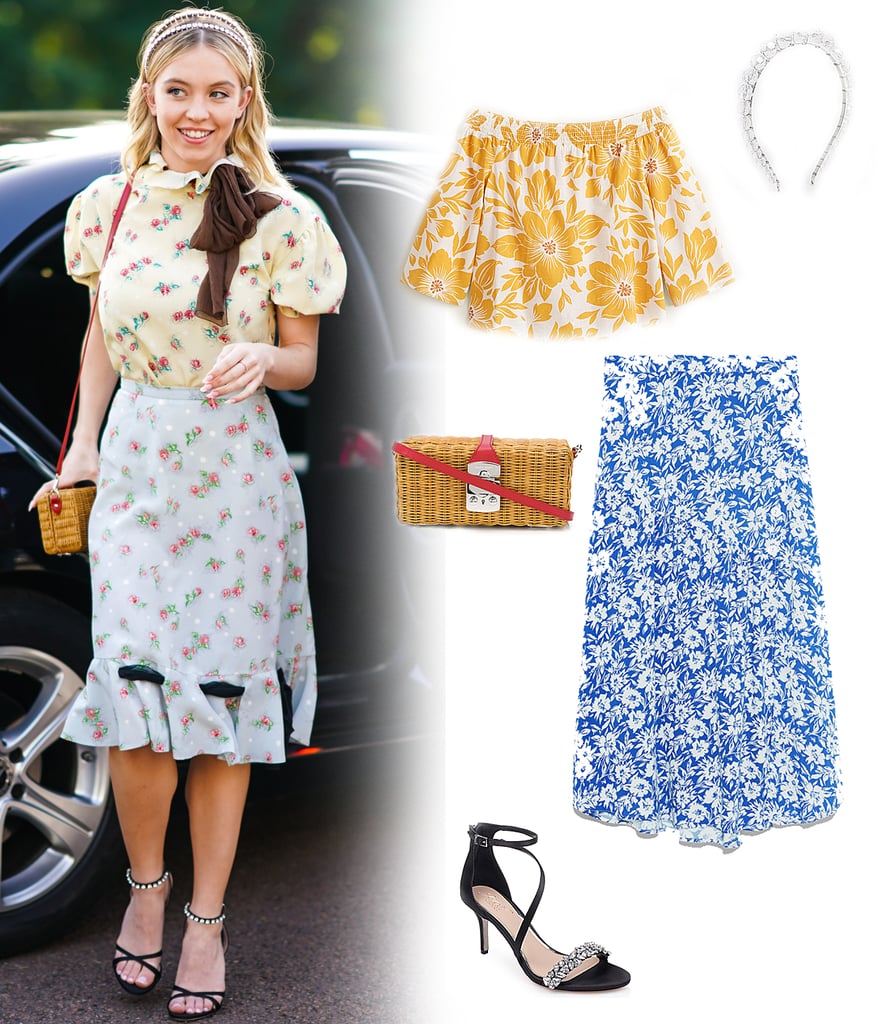 I Want to Be Wearing That: Sydney Sweeney's Mix-and-Match Florals With Heels

OK, so here's the thing about a floral dress and heels: it's uncomplicated. It's my easy answer for any occasion from a dinner date to a lovely daytime wedding, and that's why I reach for the combination time and time again. But 21-year-old Sydney Sweeney, who you may recognize from The Handmaid's Tale or HBO's new hit series Euphoria, has an even better idea.
When she stepped out for the Miu Miu Croisiere 2020 fashion show in Paris, she was dressed head to toe in the brand, including her crystalized sandals and Midollino basket bag. But what first might fool you as a dress (I, too, was deceived) was actually a top and skirt, and it made me wonder why I still have yet to mix and match my florals this Summer. Wouldn't it be more fun to receive compliments on my two-tone midi, only to correct the passersby: "Actually, it's a top and skirt. I put it together myself!"
I know you're probably wondering how you can come up with patterns in different shades that naturally go so well, unless, of course, you're a Miu Miu muse who gets sent full runway looks on the regular (I wish). But that's why I'm here — to make outfits with you! Scroll ahead to admire Sydney's designer ensemble from all angles, then let me show you how to come up with your own pairings on a budget.
Shop clockwise from top left: Mango Floral Print Top ($40, originally $50), ASOS Design Headband With Clear Resin Beads ($16), Zara Floral Print Skirt ($50), Jewel Badgley Mischka Danna Strappy Sandal ($99), Miu Miu Wicker Crossbody Bag ($1,550)
Source: Read Full Article