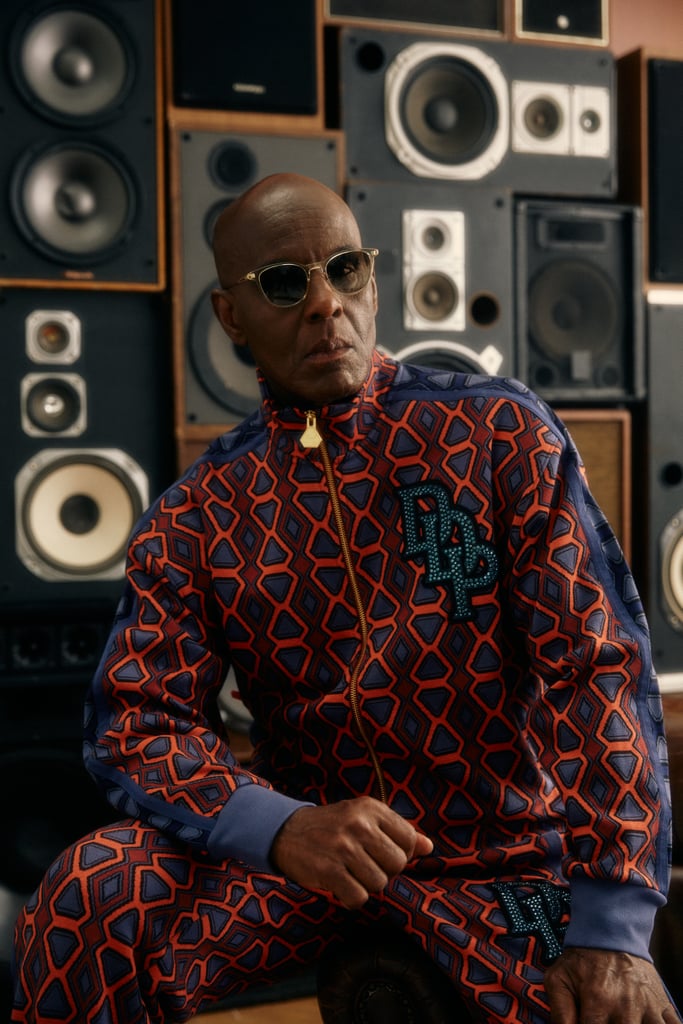 Dapper Dan on Inclusivity, Activewear, and the Future of Logomania

Dapper Dan is one of the most legendary names in fashion, and the famed designer continues to innovate and stay inspired more than four decades into his career. He revolutionized fashion in the '80s and '90s and pioneered logomania, yet the Harlem style icon is still breaking new ground. His latest venture is a collaboration with Puma, which is releasing on Oct. 29 on Kith.com and at Kith stores across the globe, after first debuting at the label's New York Fashion Week show in September.
"In addition to being exciting, Puma has a lot of history with my community," Dapper Dan recently tells POPSUGAR over a Zoom call. "For me to be able to do it coming from a fashion perspective adds so much more texture to the culture."
The designer describes the four-piece capsule collection, which features a specially designed logo, as "luxury meets leisure" fused with ferocious energy. "I come from an aggressive community. I'm always attacking established, iconoclastic ideas and brands, so I told them the Puma [logo] would have to be ferocious, in attack mode," he says.
Dapper Dan also wants to destigmatize activewear staples like hoodies, which are criminalized unfairly. "When you take athleisure and this whole sports look, and elevate it, it gives it a better sense of class and elevation and takes away a lot of the stigma associated with it," he says. "That's why when I wear athleisure, I like to wear it with an ascot or silk scarf to show people . . . that this could be upstairs, too."
While the couturier has created a collection that will no doubt have fans queuing around the block, the line is also deeply personal, as it represents a topic Dapper Dan is passionate about: the democratization of fashion. "You either grow or you die, and democracy allows [the former]," he says. "So inclusivity and diversity is necessary, otherwise you pit different segments of the society against [others]." He goes on, "Not only is it the right thing to do, but it monetizes a brand and brings more energy to a brand, so I'm glad to see it happening now. I hope people realize that is something that can bring us all together."
Ahead of the Oct. 29 collection coming exclusively to Kith, Dapper Dan opens up about his relationship with June Ambrose, the longevity of logomania, his dream collaboration, and more. Keep scrolling for the full interview.
Source: Read Full Article