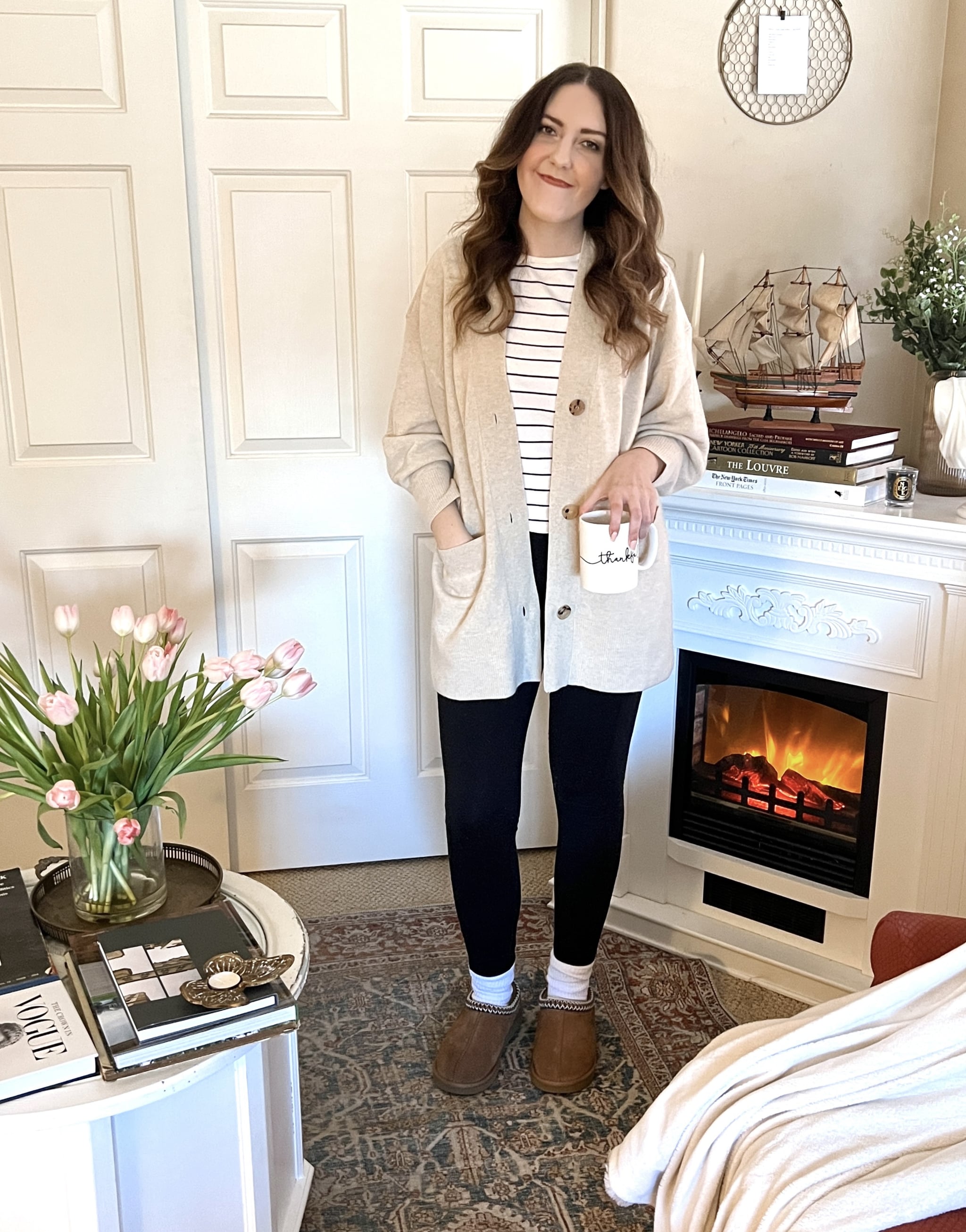 I'm someone who lives in a permanent state of being cold. Sure, I could attribute this to the fact that I grew up in Arizona and was never well-acclimated to brisk winter temperatures or even blame it on my supposed iron deficiency. But regardless, I can't go anywhere without having a cardigan or light jacket in tow. When I'm running errands, there's a cozy wrap readily available in my backseat. If I'm traveling, I make sure to have an extra layer tucked away in my personal carry-on bag. Even at home, a jacket is almost always conveniently draped across the back of my office chair.
A cardigan has become as much of an essential to me as my driver's license, wallet, or emergency chapstick. While I've long relied on affordable variations to wear in my day-to-day life, I've recently been on the hunt for a high-quality, long-lasting piece that could serve as my go-to layer to throw on for any occasion. Much to my delight, I discovered the exact style I'd dreamed of through Cozy Earth's newest release, aptly titled the Cozy Earth Quintessential Cashmere Cardigan ($610).
Fortunately, the brand was kind enough to send me a sample from the line, so I tested out the cloud-like cardigan, which has already been labeled the "softest cashmere in the world." After only a few wears, I can confirm it's easily the coziest thing that's ever touched my body, and I'm definitely never leaving the house without it again. Keep reading to see my honest review and why I think this style is the perfect investment piece.
What I Like About This Cozy Earth Cashmere Cardigan
The better question is: what's not to like? I ordered the cardigan in a size medium, and it fits perfectly with just enough breathing room still left in the sleeves. The cashmere material is soft to the touch and doesn't have the same kinks or knots that other traditional sweater cardigans do. While I've been wearing the layer nonstop this month, I've also found that because of its lightweight nature, it can double as a year-round essential versus just something I dig out of my wardrobe during the cooler months. With its front-button design, the piece can be styled on its own like a plunging sweater or layered over a long-sleeved top or bodysuit to achieve a warmer look.
While I've yet to purchase any other styles from the cashmere collection, I also appreciate that this cardigan can be teamed with matching pieces like the Cozy Earth Quintessential Cashmere Rib Leggings ($490) or the Cozy Earth Quintessential Cashmere Pullover ($480) to create a more cohesive loungewear set. Each of the styles from Cozy Earth's new line is available to shop in similar colors (including oatmeal beige, black, and fog gray), so there's plenty of opportunity to expand my growing cashmere collection. Should something unexpected happen, Cozy Earth also offers a 10-year warranty that guarantees all clothing is protected against pilling, rips or tears, and any additional defects.
What's Worth Noting
Cashmere is a notoriously expensive fabric, and this style is no exception to that. With a price tag coming in at $610, you have to treat this piece like it's an investment for your wardrobe, given that it does require a pretty hefty initial splurge. However, because this style is made from responsibly sourced cashmere, you can feel confident that it'll remain a staple in your closet for years to come, replacing other cardigans that may wear out.
Who Is This Cozy Earth Cashmere Cardigan Best For?
Whether you're a frequent traveler, someone who spends your days holed up in a cold office or classroom, or simply a shopper trying to build out a more thoughtful wardrobe, this cardigan is a worthwhile investment piece. The style is incredibly versatile and understated, so it's easy to dress up or down, giving you the freedom to maximize how often you wear the product and for what occasions.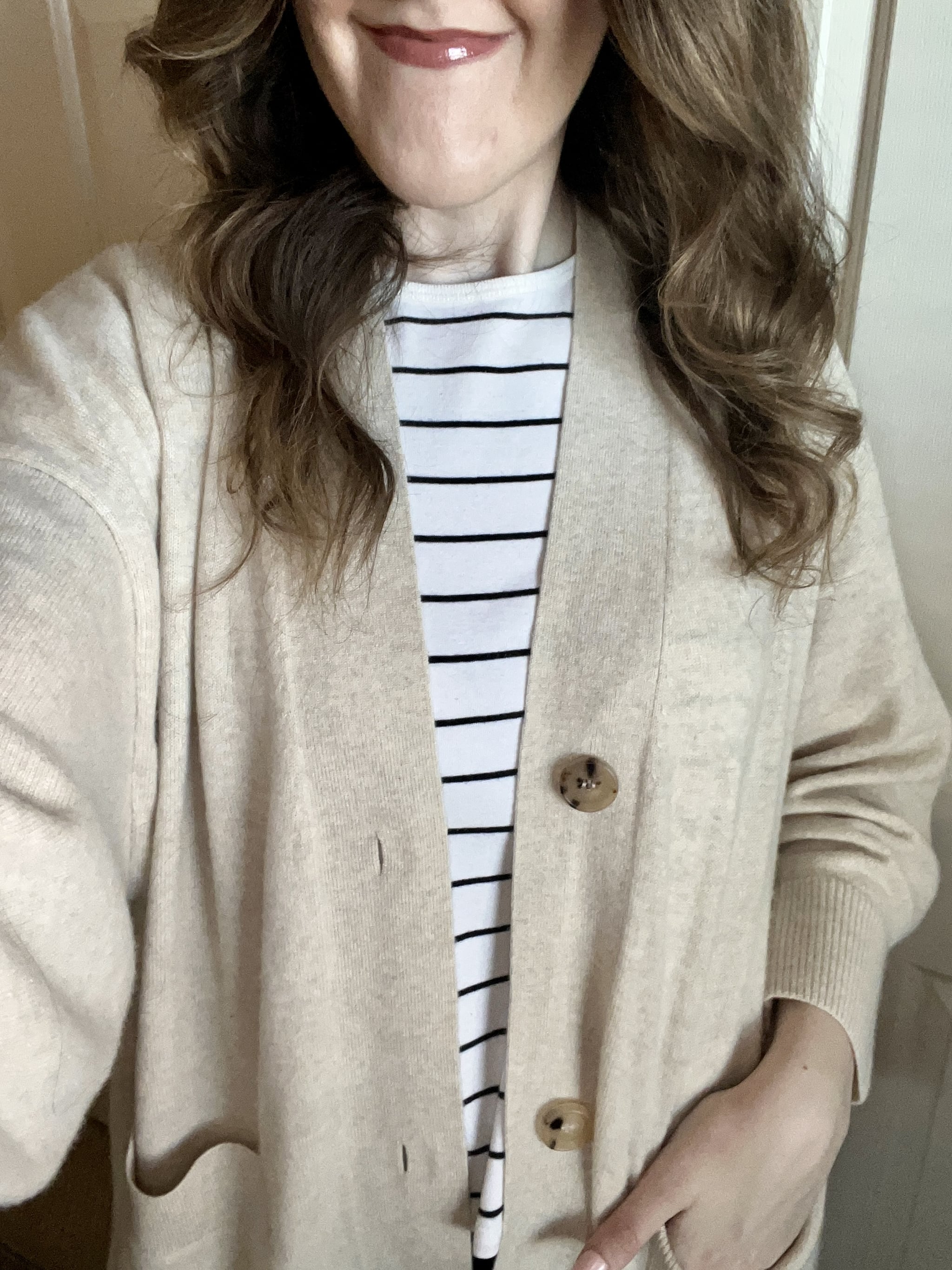 Is This Cozy Earth Cashmere Cardigan Worth the Splurge?
If you need a cardigan or jacket with you at all times, then this cashmere layer is definitely a worthwhile splurge that'll serve as a practical investment for the long term. Unlike other styles, this piece is designed to be a go-everywhere cardigan that can accompany you 24/7. Beyond its ethical cashmere composition, the fabric is also built to last with moisture-wicking properties and a woven design that helps prevent future pilling or damage.
Where Is the Cozy Earth Cashmere Cardigan Available?
This style is available to shop exclusively at Cozy Earth.
Additional Details
The cardigan is available to shop in five neutral shades: heather fog, oatmeal (my color of choice), navy, mocha brown, and black.
Similar to other Cozy Earth styles, this piece is thoughtfully made with a cashmere yarn that's certified by both The Good Cashmere Standard and the Sustainable Fiber Alliance. The cardigan even features an eco-friendly plated logo charm on the front pocket.
In terms of care instructions, the retailer recommends hand washing or dry cleaning the style for better preservation. Flat drying is encouraged more than tumble drying. Cozy Earth's website also notes that the cardigan can be ironed on a cool setting.
The Cozy Earth Quintessential Cashmere Cardigan is available to shop in US women's sizes XS-XL.
Rating: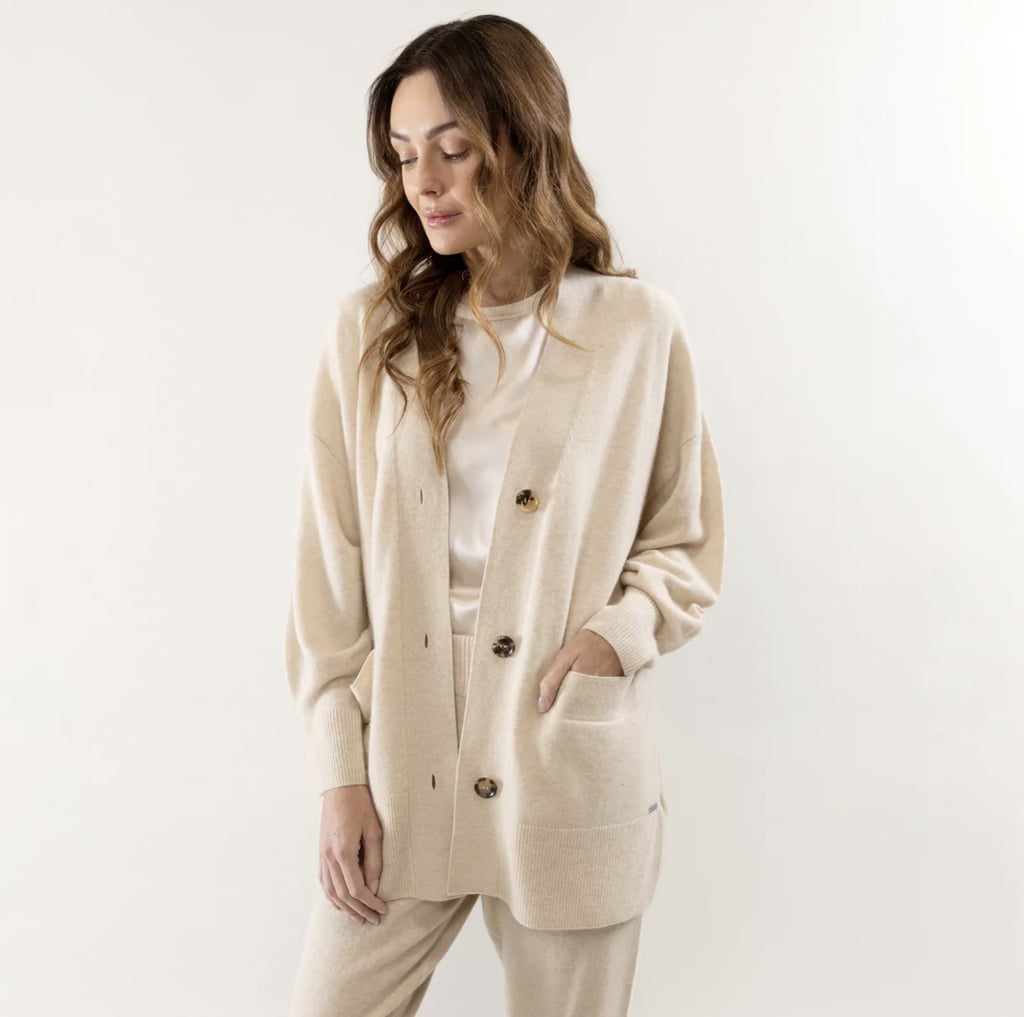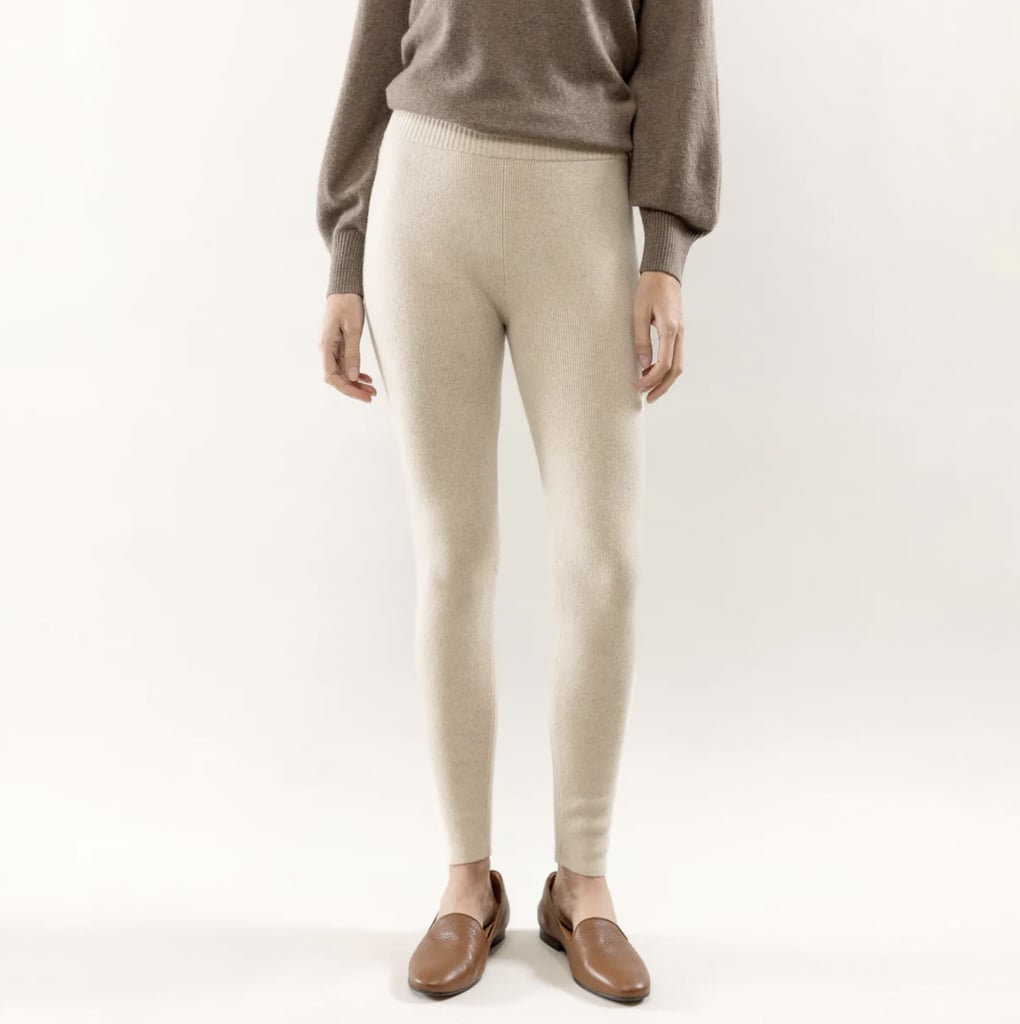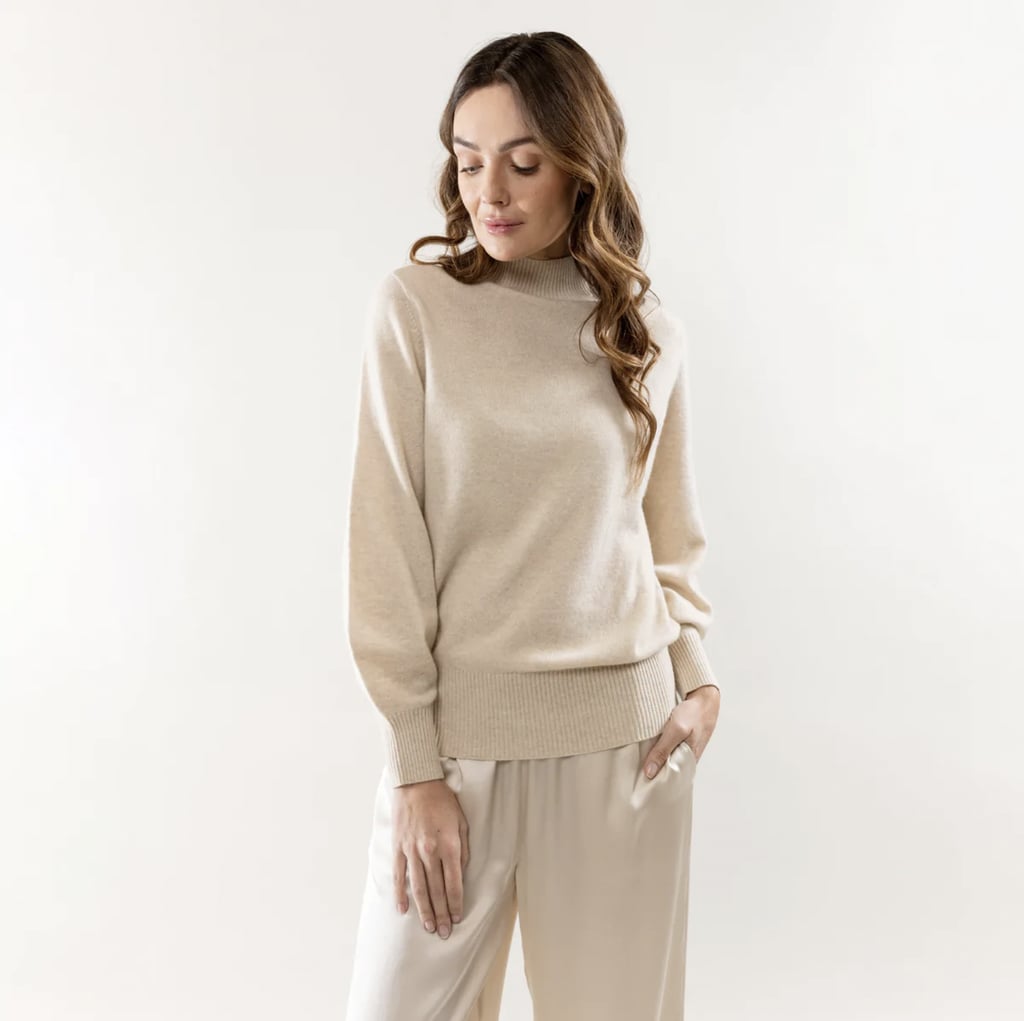 Source: Read Full Article