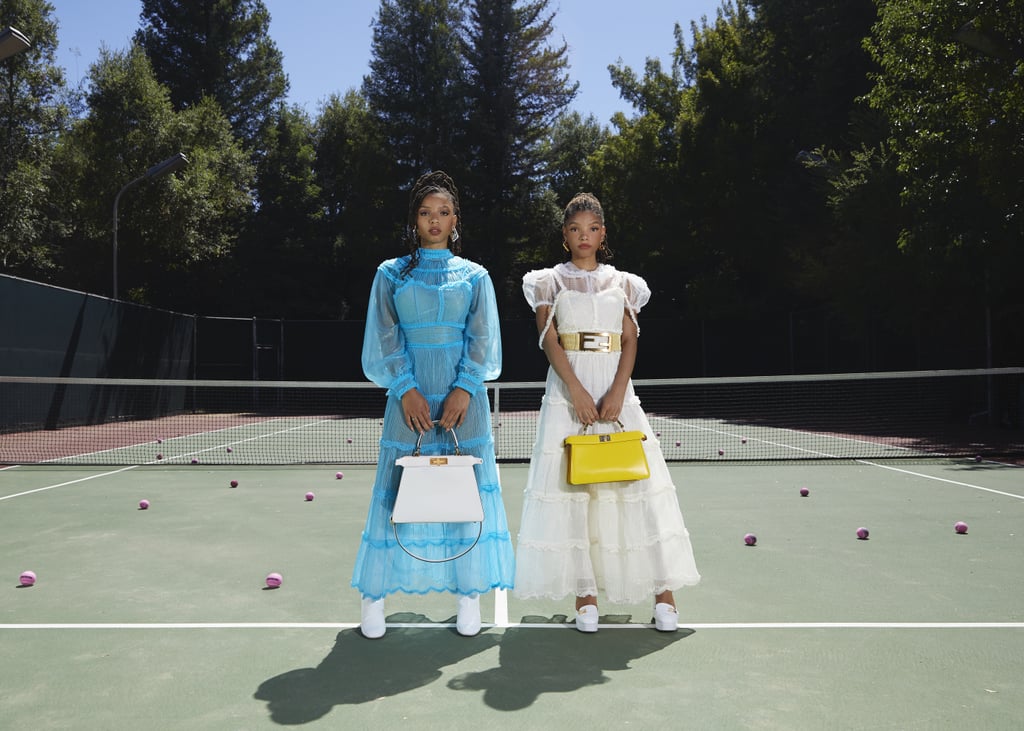 Chloe x Halle Take Their Fendi Bags For a Swim in the Brand's New Campaign

Chloe x Halle had complete creative control of their new Fendi #MeAndMyPeekaboo campaign, which has starred the likes of Kim Kardashian, North West, and Kris Jenner, as well as sisters TK Wonder and Cipriana Quann in the past. The ongoing series involving the iconic designer handbag has revolved around family bonds for years, so it was natural that Chloe and Halle Bailey eased into this spotlight. "We have been more than happy to be part of this project. We have always been huge fans of Fendi and working side by side as sisters is truly a blessing," Chloe and Halle stated in a press release.
For their video and photo series, the girls worked with their stylist, Zerina Akers (who is also wardrobe curator to Beyoncé), art director Andrew Makadsi, videographer Derek Milton, and photographer Julian Dakdouk, who captured them in their natural, well-accessorized state, eating breakfast, preparing to perform, and yes, even going for a swim with their new Fendi Peekaboo bags, which are part of the fall/winter 2020-2021 collection that will hit stores in August. Watch the film, set to the tune of Chloe x Halle's "Busy Boy" from their album Ungodly Hour, ahead, and then get your peek at the new beautiful styles in all their glory — you know, outside of the pool, since we're assuming that's where you'll want to wear yours.
Source: Read Full Article