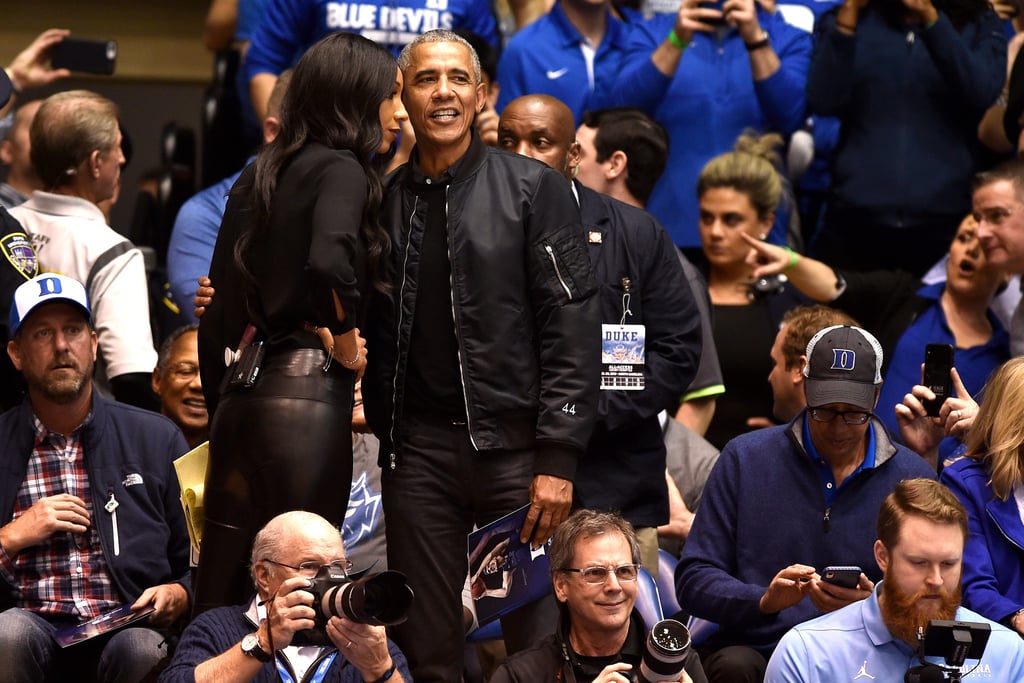 Barack Obama Isn't Like a Regular Dad, He's a Cool Dad in His Custom Bomber Jacket

Duuuude, Barack Obama owns a custom Rag & Bone bomber jacket with the number 44 embroidered onto the sleeve. He wore it courtside to watch the North Carolina vs. Duke basketball game, and excuse me while I go show this to my dad, who tries to walk into restaurants in his baja poncho and gym shorts. Barack Obama was the 44th POTUS — hence the embellishment on his coat — but he's also, like, the number 1 most stylish dad in my book (no offense to my old man).
I laugh, because Michelle Obama once said, "I sighed sometimes, watching Barack pull the same dark suit out of his closet and head off to work without even needing a comb," in reference to their very different wardrobes. In my opinion, if Barack wanted to get rid of all those suits and replace them with this one bomber, that'd be A-OK. Clearly, post-White House, Barack makes appearances in street style cool looks, and there's just nothing wrong with that.
Source: Read Full Article