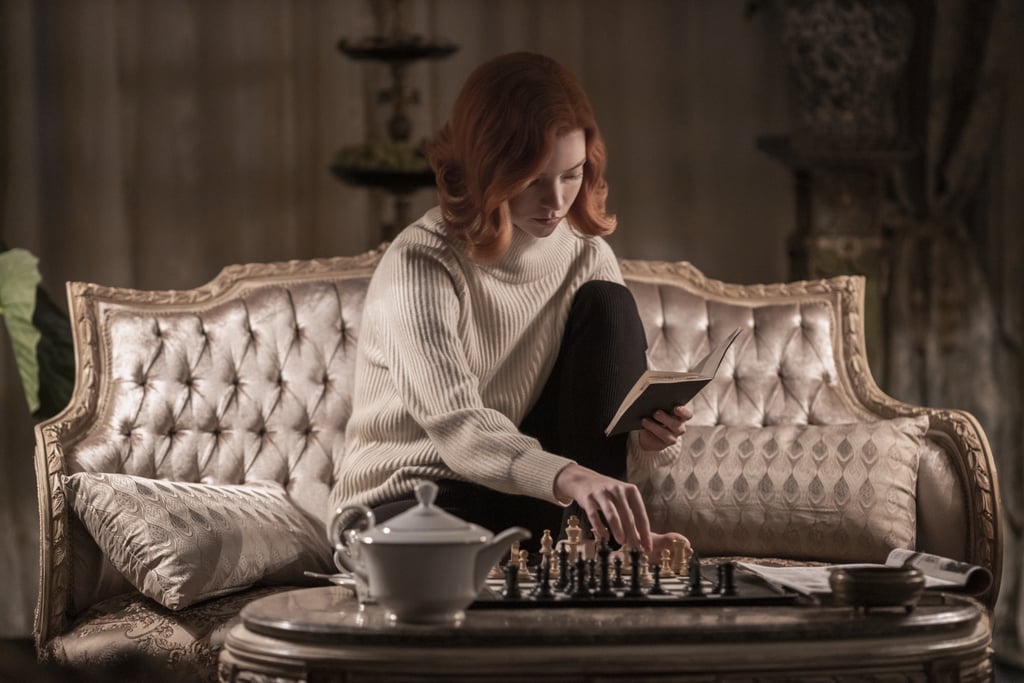 45 Games of Chess Later, We're Still Comparing Beth Harmon and Audrey Hepburn's Style

Did you have a feeling that Beth Harmon's style was inspired by Audrey Hepburn while watching The Queen's Gambit? That was purposeful, and *ding ding ding* you are absolutely right. We discussed all the fashion references with the Netflix series's costumer Gabriele Binder, who explained that she looked to different icons from the '60s throughout the show, shifting Harmon's look ever so slightly as she grew up. "As Beth matures, her style changes with new experiences and places she travels to. Her early style is influenced by Jean Seberg, Audrey Hepburn, and Natalie Wood, among others," Binder told POPSUGAR.
Even though Harmon, played by Anya Taylor-Joy, goes on to spend time in New York and compete in chess tournaments in Paris and Moscow later in the story, the Hepburn influence carries on. She might pick up slight beauty moves from the likes of Edie Sedgwick, and later, the hats and hairstyles of Juliette Gréco, but her aesthetic continues to be sophisticated, boyish, and delicate all at once — a combination Hepburn mastered and made iconic.
Just for fun, we gathered images of Hepburn throughout the '50s and '60s and compared them to the looks Taylor-Joy wears as Beth Harmon on the show. We just want to warn you before you begin to scroll — you'll want to get yourself a tall glass of water, because like they told spectators at the match between Borgov and Harmon in Russia, you're gonna be here for a while.
Source: Read Full Article