Will Smith and Jada Pinkett Smith have been together since 1995, and married since 1997. They have been close the whole time, and open with the public about their struggles. They've even discussed going to therapy to work on their marriage. One session, after they'd had Jaden and Willow, caused what Will calls "one of the greatest arguments."
Will wrote about his marriage and family in his autobiography, Will. For those wondering what would make Will and Jada fight, here's a detailed example. 
Will Smith and Jada Pinkett Smith's therapy session opened more wounds
Will and Jada had a whirlwind romance, but it wasn't happily ever after once they were married. They were in therapy for marriage counseling. In one session, an exercise intended to help them illustrated a great divide.
"One of the greatest arguments Jada and I ever had was in a therapy session around priorities," he wrote. "Jada and I were both given a sheet of paper and a pen, and the exercise was to list our priorities, ordered from most important to least. Jada and I feverishly scribbled away, and after a few minutes, we were instructed to hand our sheets of paper to each other."
The moment Jada Pinkett Smith realized she had different priorities from her husband
When Will read Jada's priorities he was surprised. When Jada read his, she was devastated.
"Surprisingly, we'd both only written four priorities each," he wrote. "As I read Jada's, a look of confusion spread across my face. And as she read mine, her eyes swam with tears. In the twenty-five years we've been together, I've never felt her more injured than in that moment."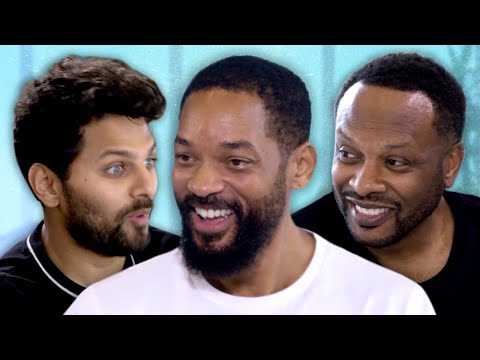 Jada wrote, in this order, "the children, Will, Myself, Extended family and friends." Will wrote, in this order, "Me, Jada, the Children, my career."
"'I cannot believe you put yourself above our children,' she said, her voice quivering," he wrote.
Will Smith tried to explain himself
Will tried to explain how he figured his order of priorities served their family.
'What do you mean?' I said, 'I love our children as much as you do. I was actually surprised that you put yourself third. That doesn't make any sense to me. It's like the airlines: You have to put your mask on first before attempting to assist others. Of course I will take care of all of y'all, but by taking care of me.'
Jada wasn't buying it.  "'This explains a lot,' Jada said," he wrote.
"'Jada, all I'm saying is that if you don't go to the gym, if you don't eat right, if you don't take your mental and emotional condition as primarys, you're not going to be as good a mother. You take care of your kids by taking care of yourself,'" he wrote.
This was one of many realizations Will describes in the book that helped him reevaluate his priorities. However, it took a while to recover from that argument.
"I tried to recover and clarify, but her heart was shattered," he wrote. "She didn't even wipe the tears."
Source: Read Full Article