Another day means another opportunity for a celebrity to be called out for something. Who's in the spotlight for all the wrong reasons this time? Caught in up in the rapture of online ire is none other than Sofia Richie. Some people did not take kindly to one of her posts, and it caused her to change her tune.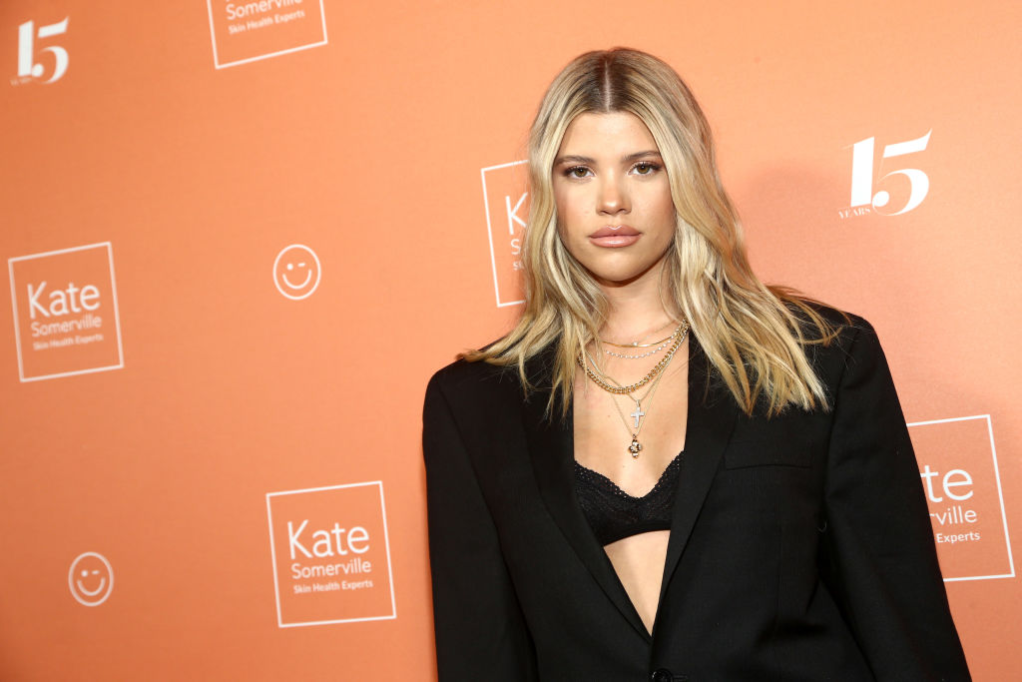 Richie was hit with backlash after sharing a photo
This week, the 21-year-old model posted a picture of herself on Instagram standing outside in the sunshine, posing in a fashionable outfit. That seems pretty normal fare for the platform and the type of content she's used to posting, but it was her caption that set folks off.
These few words led to outrage among some of her IG followers: "Santa Ana Winds – messy bun." While Richie received a number of compliments on her outfit and such, her reference to the windy weather made some people angry. Why? They thought it was insensitive that she mentioned her hair and the winds when those same winds were directly connected to the California fires.
Many commented on the fact that fires were spreadingthroughout Southern California, and others told Richie she was being vain in themidst of a crisis. Comments such as, "200,000 people evacuated and 2 millionpeople without power, but okay go ahead and flex," "Tone deaf or justbreathtakingly dumb," and "pathetic as homes burn down" began to pour in onsocial media.
Richie swiftly switched gears
Heeding the words of her social media followers and perhaps her beau, Scott Disick, and others in the Kardashian clan (who are no strangers to weathering online storms), Richie acknowledged the issue.
According to People,the day after the negative comments filled her IG page, Richie posted a messageon her Instagram story saying, "Sending my love and prayers to everyone affected by the fires.Tonight's wind is going to be brutal. Please stay safe."
She even took the time to post a video of firefightersbattling a wildfire while she was stopped at a red light in Malibu. Fans'complaints did not fall on deaf ears.
Why her comment rubbed folks the wrong way
As of today, KTLA is reporting that strong gusts coming Santa Ana were responsible for spreading existing fires further out and then played a role in starting new ones. For the past few days, the Santa Ana wind event had weather experts concerned because it was on par to be the strongest one in over 10 years.
With that in mind, many found Richie's comment about her hair and the winds to be ill-advised considering the damage being done by the fires. There have been mandatory evacuations and school closures in various counties because of the danger, and of course, the loss of structures and life.
Forecasters expect the winds to die down this week, but they also predict that there will be no rain to help drown out the damage and create better weather conditions. In the meantime, Richie hasn't posted any other wind-related snaps.
Source: Read Full Article