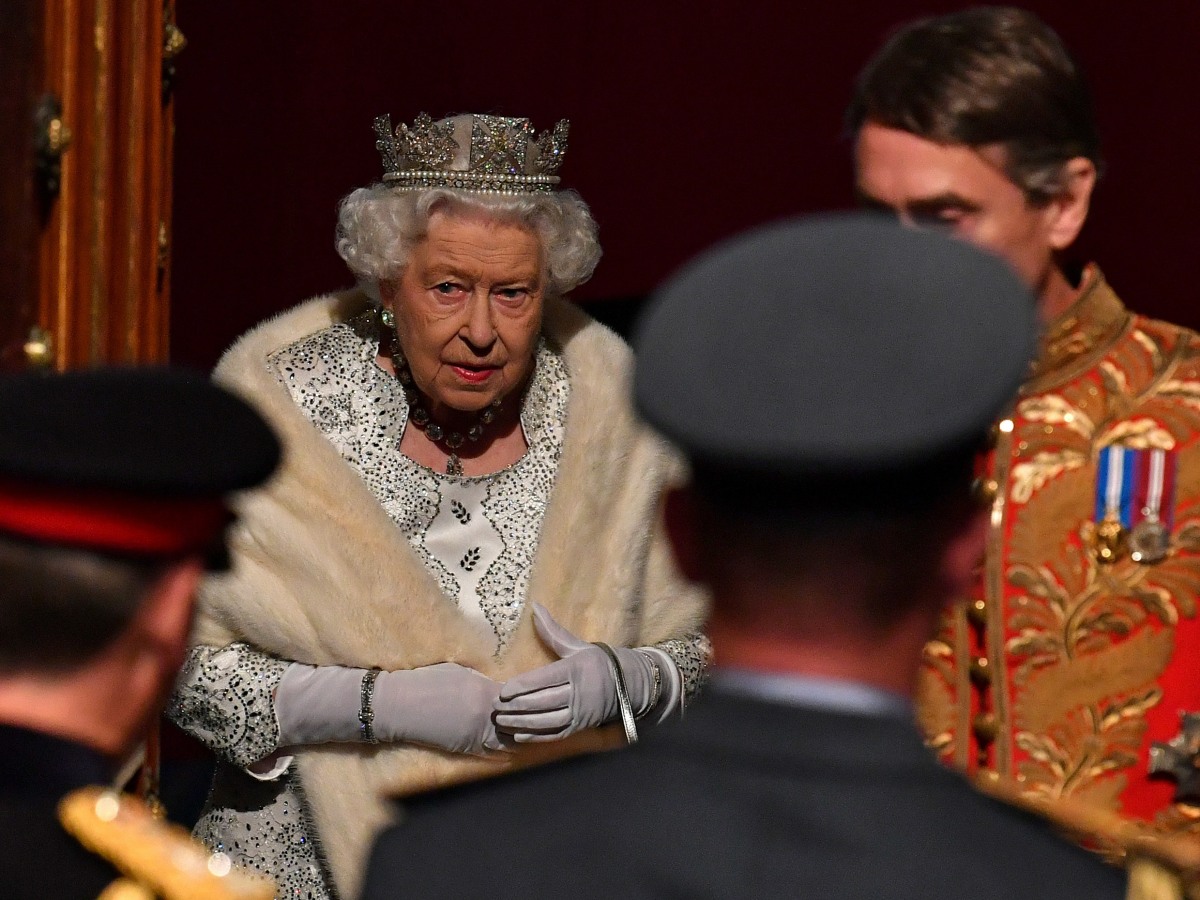 Back in March, Buckingham Palace made a big, splashy announcement: they were absolutely, 100% in the market for a shiny new "diversity tsar." This childish and panicked PR had nothing to do with the Duke and Duchess of Sussex calling out the institution for being cruel, racist and lacking in diversity, of course. No no no. The plans for a diversity tsar had been underway before H&M's interview, thank you very much. In the months that followed that announcement, we heard next to nothing about this big "diversity tsar" hire, but we did hear that the Queen had ensured that "coloured immigrants and foreigners" had been banned from office work in royal palaces for decades, and we just heard this week that BP staff is only 8.5% ethnic minority (and no one knows how few of those people of color work in office staff positions). So, clearly, the need for a diversity tsar is growing more desperate by the day, yes? Welp, I guess not.
It was just three months ago that Buckingham Palace confirmed it was considering to appoint a diversity chief to review policies across all royal households. But despite lower-than-average employment diversity statistics shared in a new financial report, the palace has now shelved plans for the role, though it hasn't ruled out the idea entirely.

The news was confirmed alongside the release of the 2020–21 Sovereign Grant Report, which, for the first time, openly disclosed the proportion of ethnic minority employees working at the palace—8.5 percent. Clarence House, the household of Prince Charles and Camilla, Duchess of Cornwall, came in at a slightly lower 8 percent, with officials admitting that there is "more work to do" on the issue of diversity. Kensington Palace, the home of Prince William and Duchess Kate, declined to share a number, although it is believed to be far lower than the others, according to a source.

"Her Majesty and the royal family have promoted and embraced the diversity of our nation and that of the Commonwealth, and we recognize that our own workforce needs to reflect the communities we serve," a palace source tells BAZAAR.com. "We recognize we are not where we would like to be and that despite all our efforts to target recruitment, train managers, and build an inclusive workplace, the results have not been what we would like."

However, despite no current plans to hire a diversity chief, a palace source explains that the institution is striving to create a more diverse workforce and hasn't ruled out the role entirely. "We are committed to improving this, hence we have started to publish diversity statistics to ensure we are open and transparent about our efforts to improve," the source says. "We fully expect to be held accountable regarding our progress."
[From Harper's Bazaar]
In the end, maybe the "diversity tsar" was the friends we made along the way. Who would have thought that the big rollout of "plans to hire a diversity tsar" was just some clownish, short-sighted PR in the wake of the Sussexes' interview? Oh, right, it was as obvious as can be. There was never any intention to hire someone tasked with diversifying palace staff, to be clear. The only intention was to make the big announcement to look like they were "doing something" and they "understood" that maybe Harry & Meghan had a point about how racist they were. But of course none of the white men who work for Liz and Charles actually want to *do* anything about any of it.
Also: "Kensington Palace, the home of Prince William and Duchess Kate, declined to share a number, although it is believed to be far lower than the others, according to a source." Far lower like zero, would be my guess.
Photos courtesy of Backgrid and Avalon Red.
Source: Read Full Article