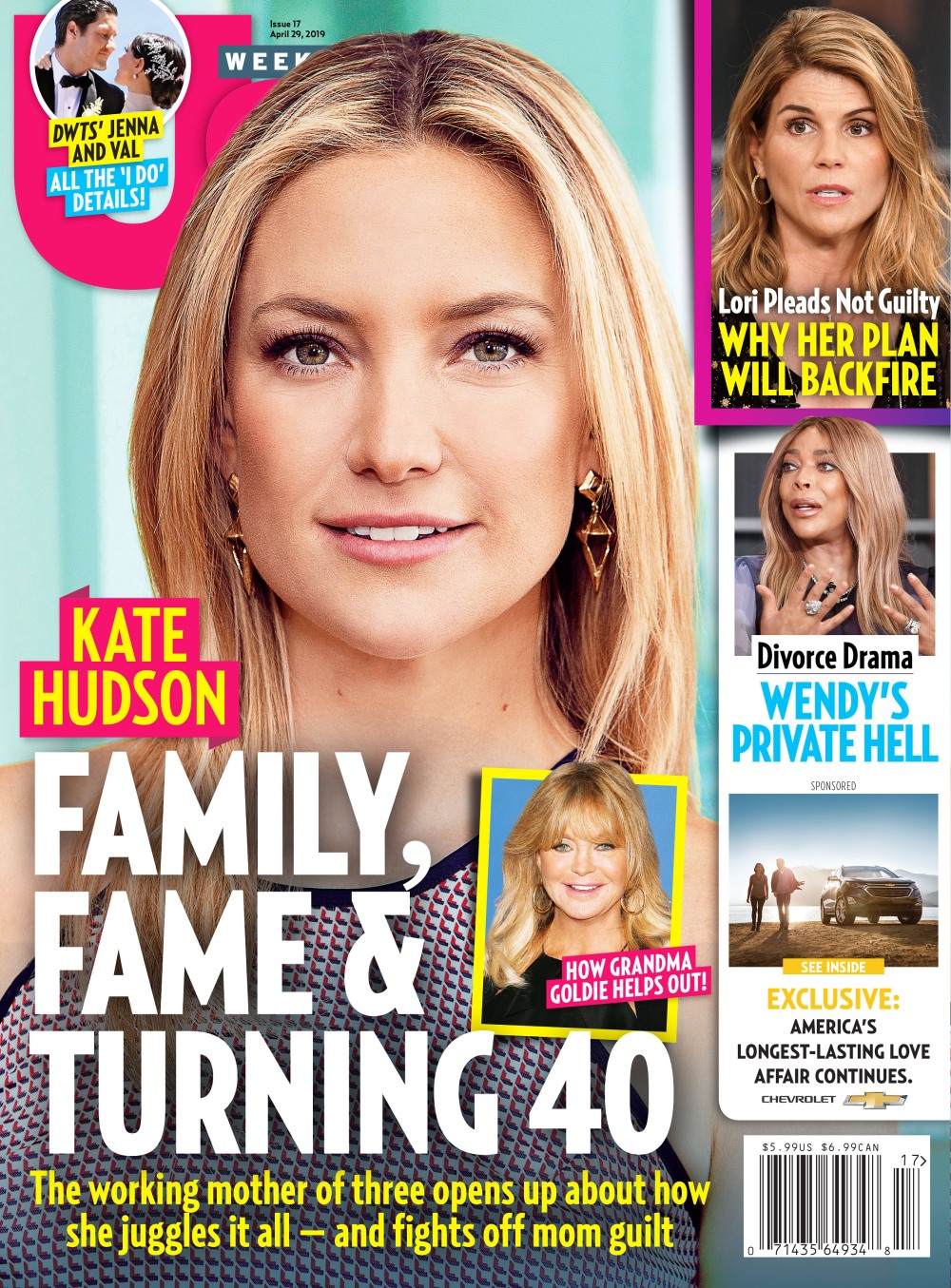 Kate Hudson has two sons and a daughter, all with different fathers. Ryder Robinson is her oldest at 15, then Bingham Bellamy (who is 7) and then Rani Kujikawa, who is less than seven months old. I know Kate isn't most people's favorite, but I genuinely like how low-key she is about motherhood and raising her children. She doesn't hide them away, nor does she trot them out to promote her sh-t. I get the feeling she's a "cool" hippie mom. Well, Kate turns 40 years old on April 19th (tomorrow), which is enough for Us Weekly to put her on the cover with some details about her momlife.
Better together! Kate Hudson has strong coparenting relationships with her exes Matt Bellamy and Chris Robinson, says a source in the new issue of Us Weekly. The Fabletics creator, 40, who shares Ryder, 15, and Bingham, 7, with the Counting Crows singer, 52, and Muse frontman, also 40, respectively, "sees Matt a lot with Bing, who also has separate time with his dad," the insider says. "Chris lives in northern California but comes down to visit because Kate supports Ryder having a positive relationship with his dad."

Hudson became a three-time mom in October 2018 when she and her boyfriend, Danny Fujikawa, welcomed their daughter, Rani.

"Having a newborn and going through the baby stage has definitely been a shock after such a long break," the source tells Us. "But Kate's been loving this experience and getting to share it with Danny. He's extremely hands-on, so it's been a dream."

And thanks to her brother, Oliver Hudson, living in close proximity, "She doesn't have all three kids at once because the boys spend a lot of time" at his house. Even so, with her clothing lines, a new Weight Watchers ambassadorship and an upcoming film with Zac Efron, the Pretty Fun author has a lot on her plate — but she gives herself grace.

"She has mom guilt sometimes, just like anyone else," the insider tells Us. "But [her sons are] happy and surrounded by love and a big family. That's what's most important to her."
[From Us Weekly]
That's cool that the boys spend a lot of time with Uncle Oliver. I also didn't know that Chris Robinson lives in Northern California – it feels like he probably doesn't spend a ton of time with Ryder, I guess. Where does Matt Bellamy live? I bet he has a place in LA, it sounds like it. Somehow, she's made her unconventional baby-daddy situation work. And yes, I bet she's totally done now. She finally got a daughter, she's not going to get pregnant again.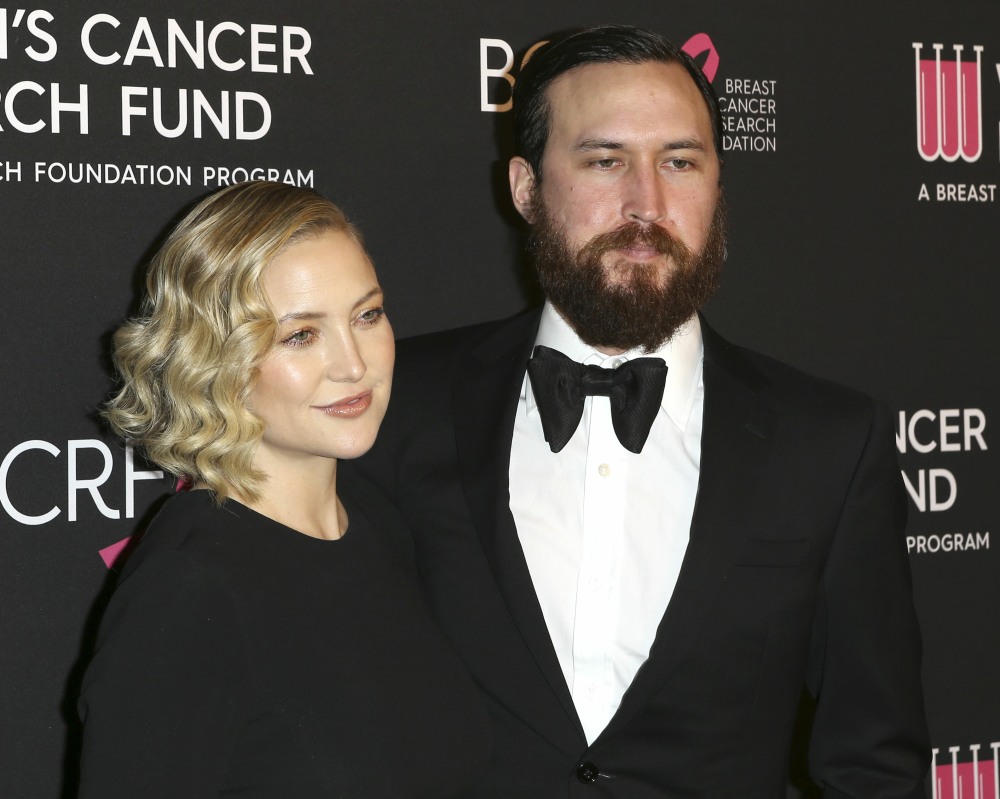 Photos courtesy of WENN.
Source: Read Full Article