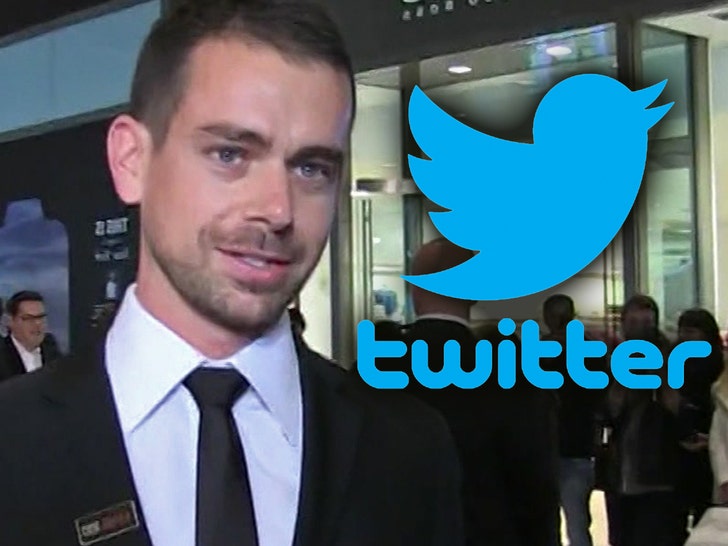 Twitter's CEO just beat every other big shot's donation to coronavirus relief by tenfold — he's dropping ten figures to help, and then rolling whatever's leftover to another great cause.
Jack Dorsey made the stunning announcement Tuesday on his own platform, saying he'd be putting up a billion dollars of his own money — which he says makes up 28% of his overall wealth — into a new fund he calls Start Small, LLC … aimed for COVID-19 efforts.
He adds … after beating the pandemic, the money that's still there in Start Small will begin being used for something else he's just as passionate about … girls' health and education, as well as UBI (universal basic income). He's even got a public Google doc to track the money that's available to look at right now. Sure enough, it's valued at just under $1 billion.
Jack also gets into details about how the money will be doled out … we'll let you read his thread for yourself — but in short, sounds like he's going the grants route.
Not to get too shark-y here, but the donation — which is an incredible thing, BTW — is a major power move on Jack's part, and a little on Twitter's too. Up until now, it appears Jeff Bezos held the record for the biggest COVID-19-related donation at a staggering $100 mil.
Jack's billion blows that out of the water, obviously … but it's not like these donations are a contest or anything, right? It's also telling that JD is going so public with a gesture like this after a little in-house drama over there at Twitter-land. Recently, some board members were reportedly out to oust him as chief … but he prevailed in the end and is staying put.
In any case, Jack's cash will be a massive boon to the cause, and hopefully, help us end the pandemic for good before it's starts getting even more out of hand.
Thanks, Jack … chirp on, brother.
Source: Read Full Article