Trisha Yearwood's soft pizza pretzels combine two of her favorite tastes into one delicious snack. The Food Network star loves to entertain by giving classic foods a creative spin. This is the case with her recipe for Soft Pizza Pretzels, which she claimed combines "two of my favorite things." These tasty treats couldn't be easier to put together and are a great alternative and fun twist to a dinner menu. The Trisha' Southern Kitchen star says this dish is "so, so yummy" and can be adapted to use any flavors as part of the seasoning.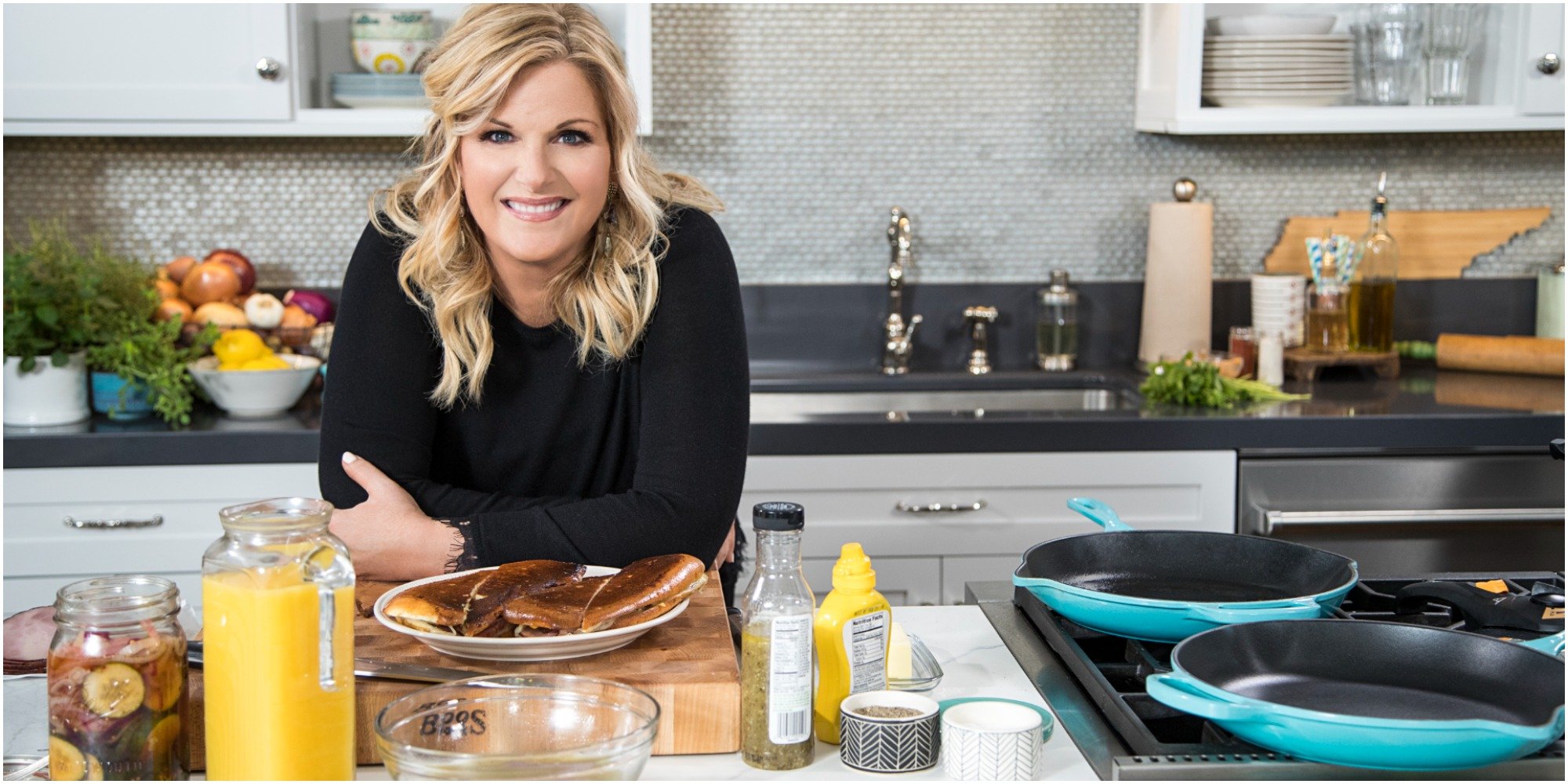 Store-bought favorites are key to Trisha Yearwood's Soft Pizza Pretzels
Creating Soft Pizza Pretzels are one of those standby recipes that are great to pull together for an afterschool treat, a delicious dinner, or as an unexpected appetizer for a dinner party.
The key ingredients are readily available in the supermarket. Frozen pizza dough, jarred tomato sauce, parmesan cheese, red pepper flakes, water, baking soda, sesame seeds, garlic powder, and Italian seasoning.
However, if you are up for the challenge, you can create pizza dough by simply using yeast, warm water, salt, sugar, flour, water, and vegetable oil. Let the dough rise until doubled in size and then, create your pretzels.
Homemade tomato sauce can also replace the jarred sauce. Pull this together by adding some olive oil to the bottom of a deep pot. Add several peeled and minced garlic cloves to the oil. These are heated until they are fragrant. Do not overgrown garlic; it should be a light golden color. Then add a large can of tomato sauce, salt, pepper, and Italian seasoning.
Yearwood's recipe is easy and tasty
Preheat oven to 350 degrees.
Line a baking sheet with parchment or waxed paper, so the dough does not stick.
Carefully roll out the dough and cut it into long strips. Roll each into a log measured around 18 inches. Twist into the shape of a pretzel. Place on the baking sheet.
This part is critical. In a large bowl, combine baking soda and water to form a bath into which you will dunk the pretzel dough.
Carefully dip each pretzel into the solution. Allow water to drip, add to baking sheet.
Combine to taste the Parmesan, Italian seasoning, sesame seeds, garlic powder, salt, and red pepper in a small bowl.
Sprinkle mixture over pretzels and bake until golden brown.
Serve with a small bowl of tomato sauce for dunking.
Trisha's Southern Kitchen airs Saturdays at noon EST on the Food Network.
The full recipe and video are available on the Food Network website.
Source: Read Full Article