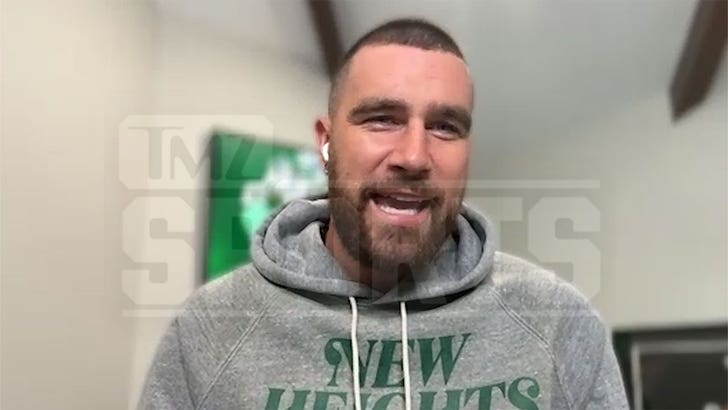 Travis Kelce went from 3rd round draft pick to an 8x Pro Bowler, 7x All-Pro, and 2x Super Bowl champion … so, with just three days until the NFL Draft, we asked the future Hall of Famer what advice he'd give soon-to-be rookies.
"The biggest thing for me is taking advantage of your opportunities. If you're blessed enough to get drafted," Kelce told Michael Babcock on the TMZ Sports TV show (airs weekdays on FS1), continuing, "take advantage of those opportunities and don't feel accomplished just because you finally made it to the NFL."
Travis added … "I know it's going to be a very accomplishing feeling, but there's still a lot of work that you gotta do. You gotta mesh with your new teammates and everything like that. So the opportunities at hand, just make sure you take advantage of it."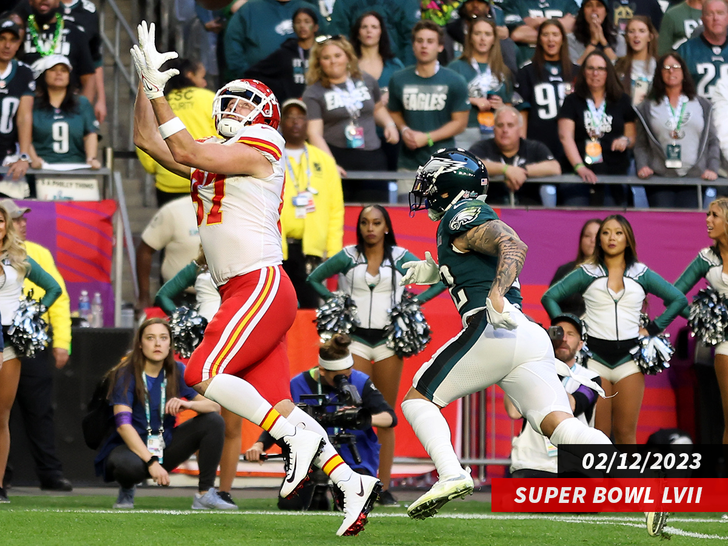 33-year-old Kelce wasn't exactly seen as a can't-miss prospect coming out of college, after spending 5 years at the University of Cincinnati. However, Travis did have a productive senior season, catching 45 passes (he caught 59 in his entire Cinci career) for 722 yards and 8 touchdowns.
That was good enough to make Kelce the 63rd overall pick. Of course, if teams were to re-draft now, Travis would almost certainly be the #1 pick.
We asked Kelce what he'd say to players who feel disrespected or overlooked with their draft positioning.
"It's naturally going to fuel you and make you want to work harder, and prove yourself even more."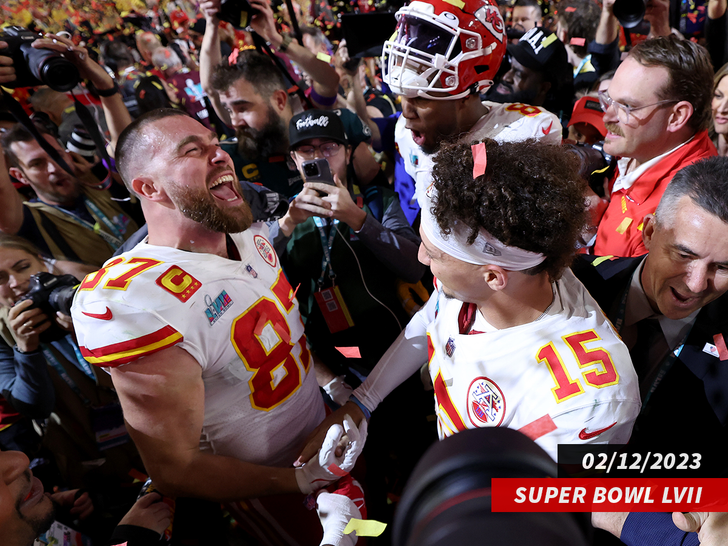 FYI, Kelce, with hindsight, isn't the first or last guy to be drafted way too late. Tom Brady was a 6th round selection, going 199th overall. Hall of Famer Shannon Sharpe went in the 7th round, 192nd overall. Rodney Harrison, 145. Roger Staubach, 129. Bart Starr, 199. And so on.
Kelce says … just go in and make your mark, regardless of where you're drafted.
There's more! We also talked to Kelce about his upcoming music and food festival, Kelce Jam — coinciding with the draft in Kansas City — where they're expecting over 15 thousand fans in attendance at the Azura Amphitheater on Friday.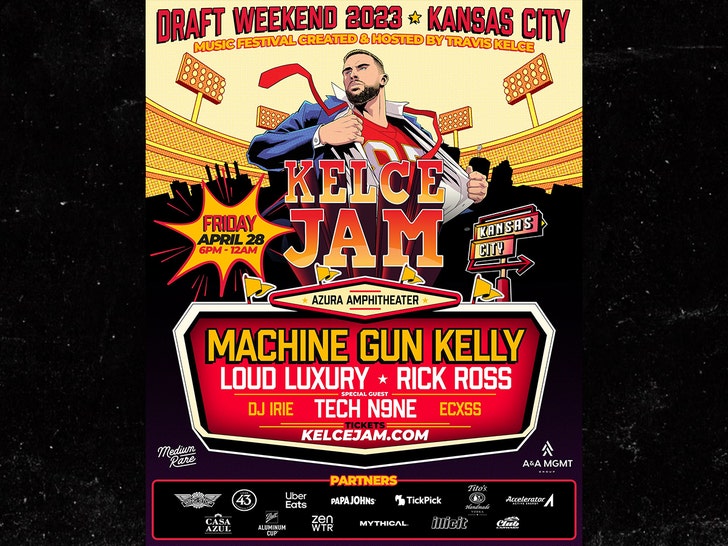 Travis hit up some of his celeb musician friends to perform, locking down Machine Gun Kelly, Tech N9NE, Rick Ross, and more.
Speaking of Ross, he's doing more than supplying the music … he's also bringing the wings, courtesy of Wingstop. Rozay and Trav are hosting a chicken wing eating contest.
Source: Read Full Article