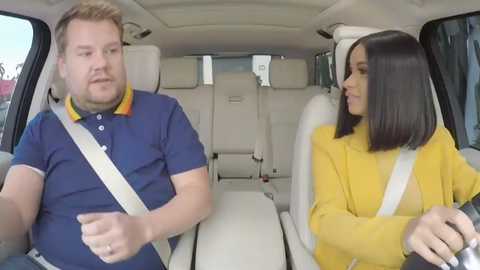 If there's one thing that's certain in this life, it's that Cardi B was made for Carpool Karaoke. The preview for her episode just dropped, and among other things, she may or may not have crashed James Corden's car during filming.
Please, watch for yourself.
We got you an early present 🎁@iamcardib #CardipoolKaraoke drops Monday! pic.twitter.com/DwSB1i17Wd
If you're having a driver's training PTSD flashback rn, you're definitely not alone.
Here's the quick backstory. Cardi B, despite owning at least one very expensive car, doesn't actually know how to drive. She grew up in the Bronx, and because of public transportation probably never needed to know how. Take a second to appreciate the BDE involved in buying a $500,000 car that you can't actually drive. Impressive, TBH.
View this post on Instagram
Blessed & Gifted 💚💙 Official Lamb owners @offsetyrn #aventador #His&Hers #kultureparents 💚💚💙💙
A post shared by CARDIVENOM (@iamcardib) on
So it makes sense that when James, a nice person, tried to teach her, this was the result: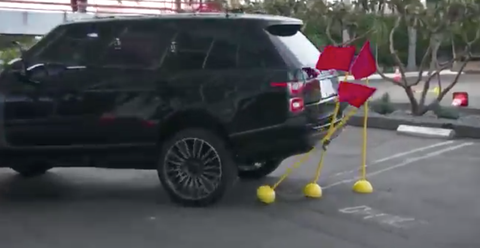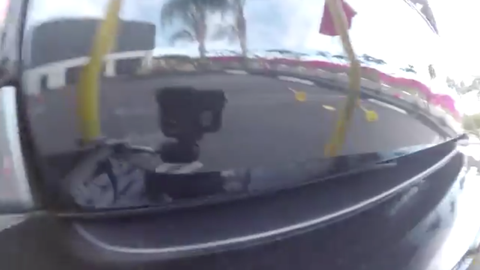 The full episode drops Monday, and based on how funny the preview is, it's gonna be damnnn good. Pencil that in.
Follow Emma on Instagram.
Source: Read Full Article