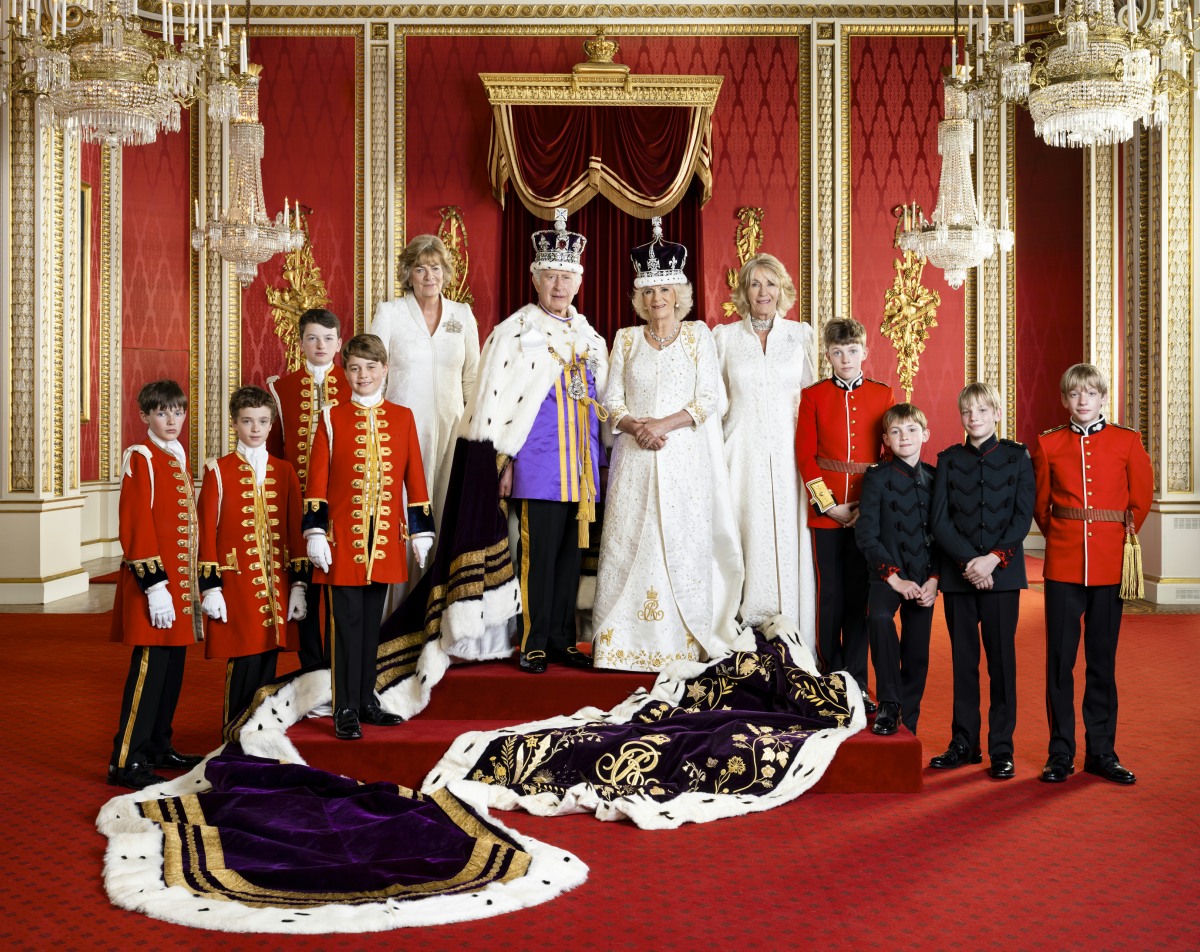 A few days after the coronation, Buckingham Palace finally released the official Throne Room portraits. One of King Charles solo, one of Queen Camilla solo, one of Camilla and Charles together, and one of all of the "working royals." We were too focused on the artwork behind Camilla (which was not blackamoor art, as I learned too late) and the fact that "the slimmed down monarchy" is full of septuagenarians and octogenarians (plus two lazy 40-somethings who act like Edwardians). Some people did lament the fact that there seemed to be a missing portrait in the official photos: one with Charles and his two immediate heirs, Prince William and Prince George. Well, guess what?
As a late exclusive, Buckingham Palace released two more portraits, one of Charles and his two heirs, and one of Charles and Camilla with their coronation people, the ladies-in-waiting and all of the pages. It's all so terribly white! LOL. Honestly though… the "king and his heirs" photo is so dull. British people are already lamenting the fact that they'll have three kings in a row. Historically, Britain has prospered more under queens. Those Brits shouldn't worry too much – I doubt there will be much of a monarchy left in twenty years' time. I also believe that it took this long to release these two photos because all of the king's men had to learn how to Photoshop and edit the crap out of these pics. William was definitely Photoshopped in, his head looks unnatural in the heirs photo.
One final footnote to Prince William's appearance at the coronation is that, apparently, William was in a great deal of pain on May 6th. According to Luther Blissett – who went to Windsor Castle for his OBE investiture – William confessed that he played soccer with some friends days before the coronation and "he said he couldn't walk for a week afterwards. He says he still plays 11-a-side." Don't get me wrong, I have no doubt that William is regularly left staggering around, unable to walk or sit properly. But I doubt it's from football.
PS… There was a lot of news about Peg this weekend, please don't threadjack! We will have plenty of stories throughout the week.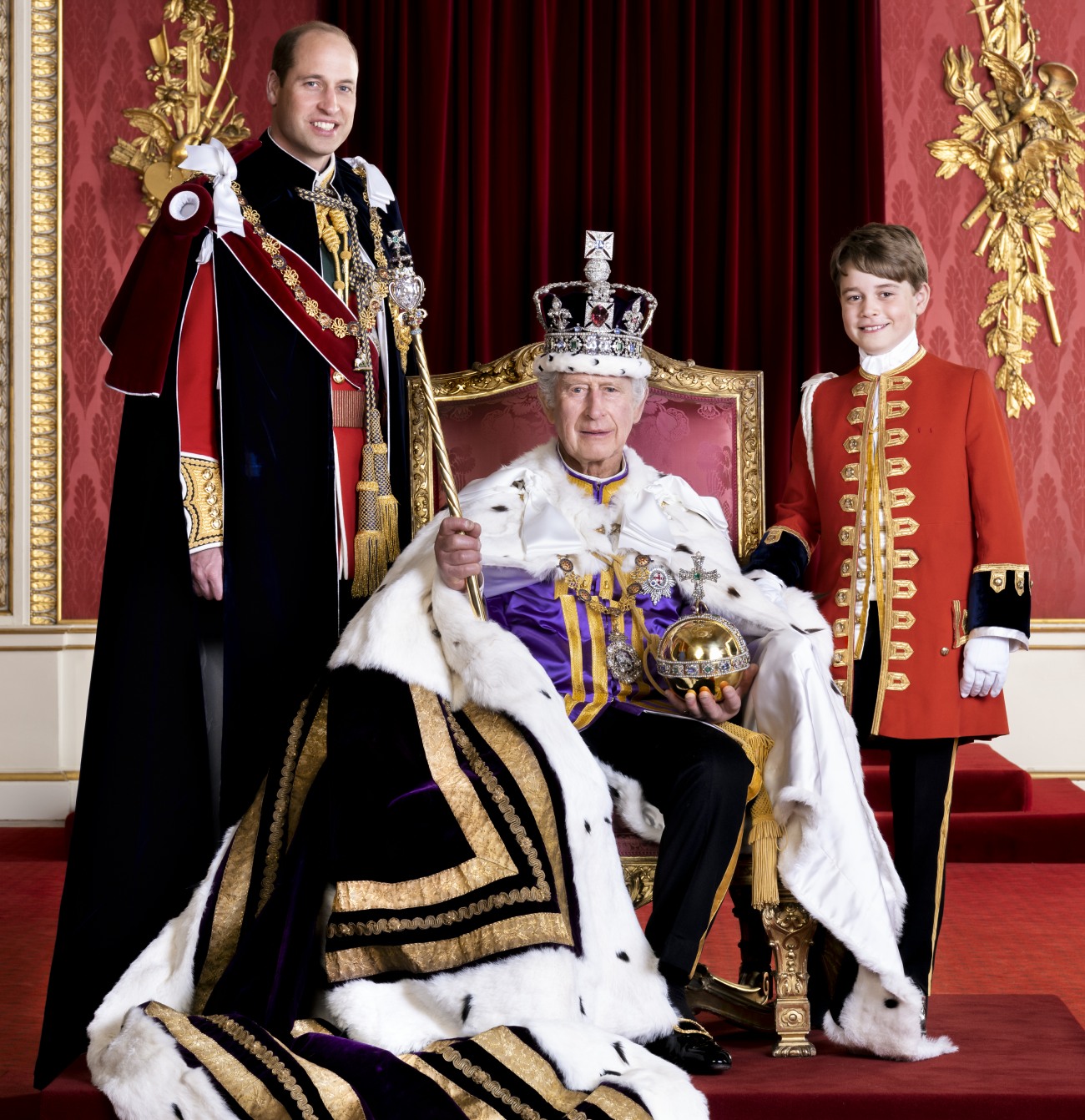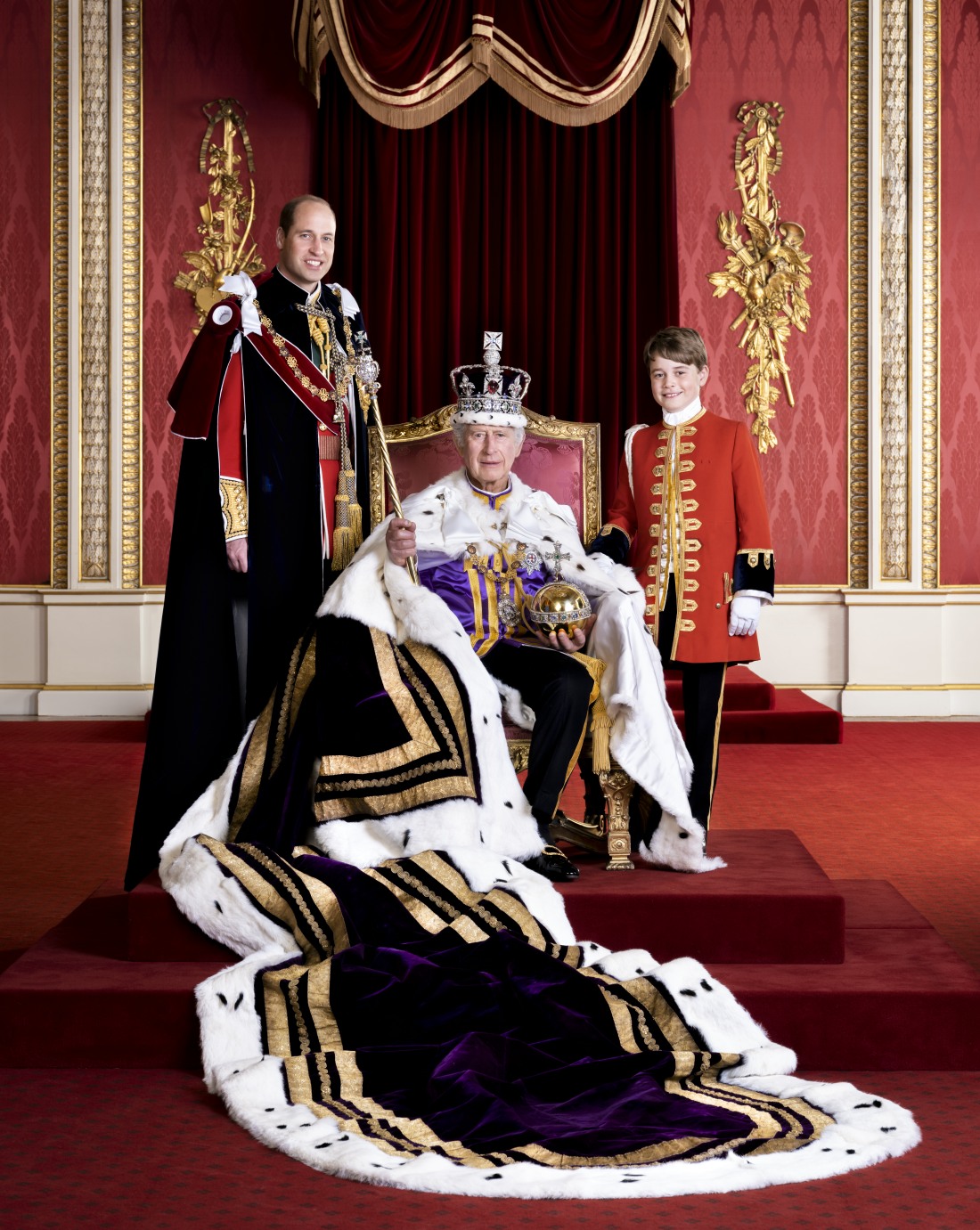 Photos courtesy of Hugo Burnand for Buckingham Palace/Avalon Red.
Source: Read Full Article