Jeremy Renner's position as a top star in Hollywood is undeniable. Playing the expert marksman Hawkeye in a string of Marvel Cinematic Universe (MCU) performances (starting with 2011's "Thor" to the 2021 Disney+ series bearing his hero's name), Renner quickly established himself as a fan favorite with his poise and mystique surrounding the popular comic book character. Outside of the MCU, Renner has appeared in "The Bourne Legacy," "American Hustle," and several "Mission: Impossible" films.
When he's not acting on the big screen, the actor is making tons of money through his second career of house flipping. According to a 2016 Bloomberg report, over the course of 15 years, the actor has renovated and resold over 20 homes. And when Renner isn't working as hard as possible, he is busy being a father to his only daughter, Ava Berlin — whom he shares custody with ex-wife Sonni Pacheco, according to People. However, it was allegations from Pacheco that suggested trouble was lurking below the surface of all the success.
Initially tying the knot in January 2014, the couple split that December, just shy of their one-year anniversary. The two soon entered an embittered divorce battle that ultimately left Renner with a $13,000 monthly child support bill — and in 2019, Pacheco accused the actor of a heinous crime that left many in shock. So, what crime exactly was Jeremy Renner accused of? Read on to find out!
Sonni Pacheco alleged that Jeremy Renner wanted her dead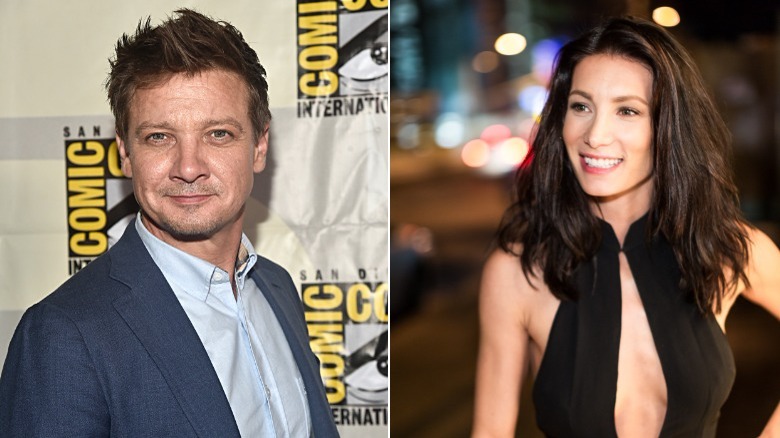 In 2019, Jeremy Renner was still feeling the effects of the tumultuous divorce battle he endured with Sonni Pacheco just a few years prior. In what Renner's rep claimed were "dramatizations" and "a one-sided account made with a specific goal in mind," the actor was accused of plotting to kill Pacheco during an alcohol and cocaine-fueled bender, according to TMZ.
According to Pacheco, Renner expressed thoughts of killing his ex-wife to an unknown third party at a club because he ​​"could not deal with her anymore, and he just wanted her gone." On top of this, Pacheco claims Renner was drunk and high off cocaine at the time of his club tirade. The night allegedly ended with Renner "[putting] a gun in his mouth, [threatening] to kill himself, and [firing] the gun into the ceiling while [daughter] Ava was asleep in her bedroom" — a story which Renner's own friend Lily Faget doubled down on, according to In Touch.
Moreover, Pacheco revealed Renner's alleged "history of substance abuse, verbal and emotional abuse" and that, in one instance, the actor had left cocaine out on the bathroom counter within arm's reach of their daughter. She also alleges the nanny overheard a conversation where Renner proclaimed he would kill his ex-wife and himself because "it was better that Ava had no parents than to have [Sonni] as a mother."
Jeremy Renner makes allegations of his own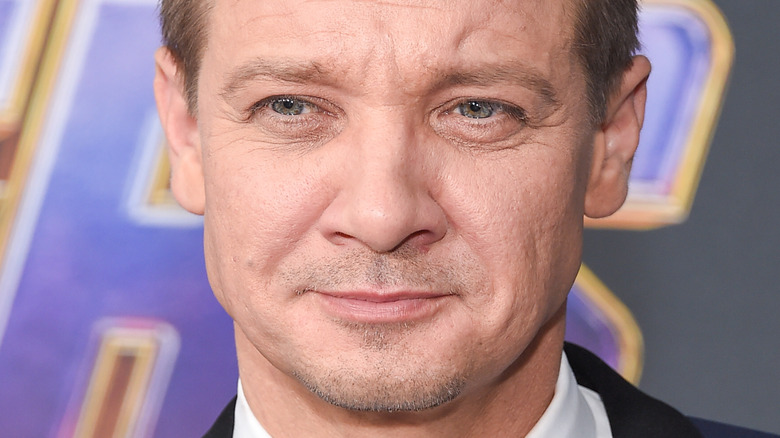 Jeremy Renner took the accusations lodged toward him by ex-wife Sonni Pacheco very seriously and combated them every chance he got. In his retaliation, Renner alleged that Pacheco was still bitter over the relationship's failure and was using this moment as a quick "cash grab," according to TMZ. The actor further went on to state that he "​​does not abuse drugs or alcohol" and even went as far as submitting "to random drug testing for 3 months to defeat Sonni's claims" and that "those tests all came back negative." Renner also suggested that his ex-wife was the one with the drug problem and even hired a mental health specialist who supervised his visits with daughter Ava to prove he was "sober" and "capable."
Renner also claimed it was Pacheco's "psychological problems" and an "overwhelming obsession with demonizing" him as the source of his ex-wife's accusations. The actor has also gone the distance in laying out a timeline of his film releases and accusations lodged toward him by Pacheco — suggesting a correlation between the two and that Pacheco strategically attempts to bring Renner "bad press" whenever a new movie of his premieres.
If you or someone you know is dealing with domestic abuse, you can call the National Domestic Violence Hotline at 1−800−799−7233. You can also find more information, resources, and support at their website.
Source: Read Full Article