With three royal births, two stunning royal wedding gowns, and one big baby announcement, 2018 was a major year for the British royal family. From Meghan Markle's new role in the royal family, to watching all our favorite little royals grow, these are the top 28 royal moments of 2018.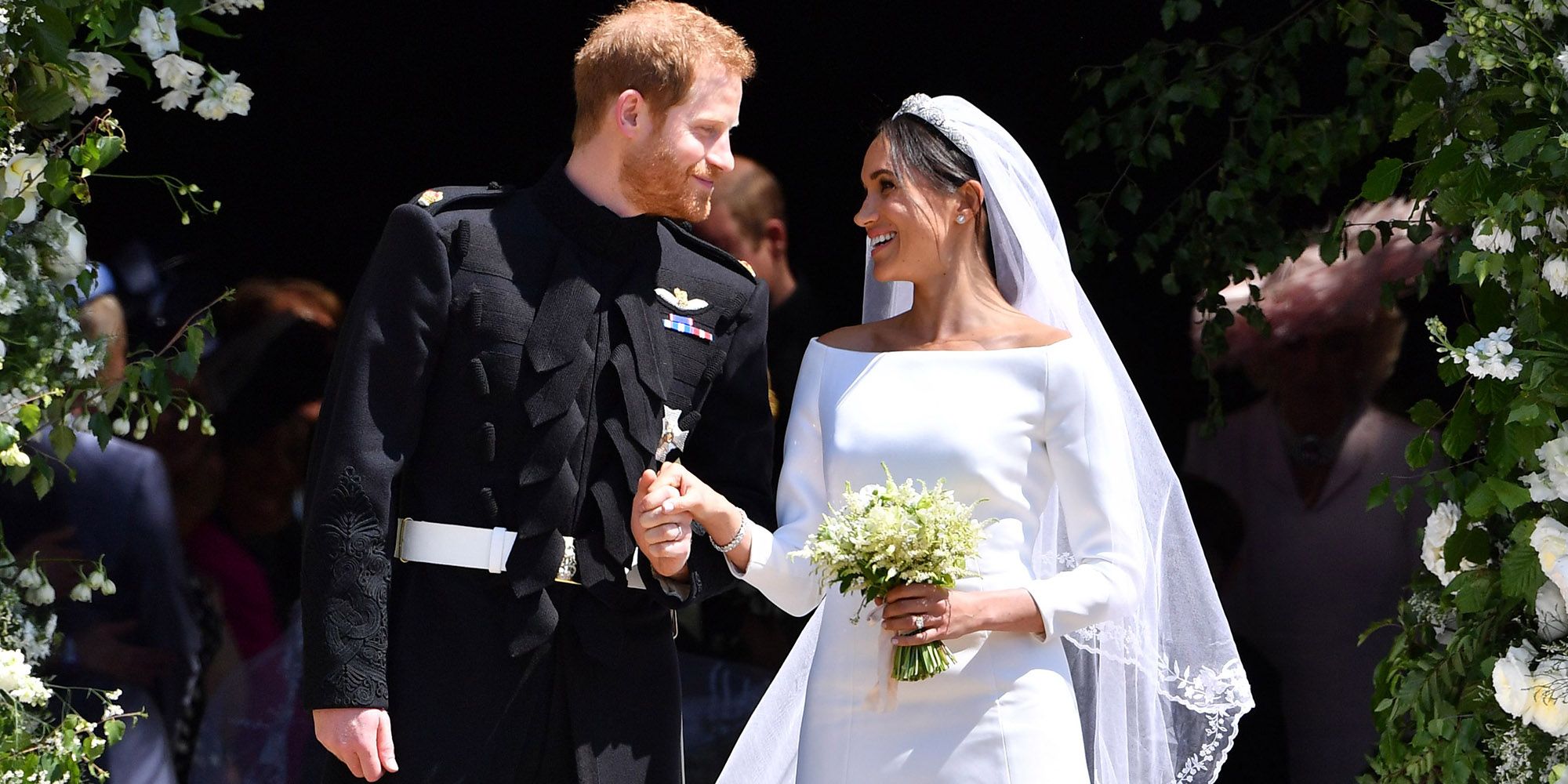 With an estimated 29.2 million people tuning in to Prince Harry and Meghan Markle's royal wedding on May 19th, it was a day that people all over the world will never forget. From Meghan's stunning Givenchy gown and the royal couple's kiss, to sweet moments from Prince George and Princess Charlotte, the long-awaited nuptials were a major moment for the royal family.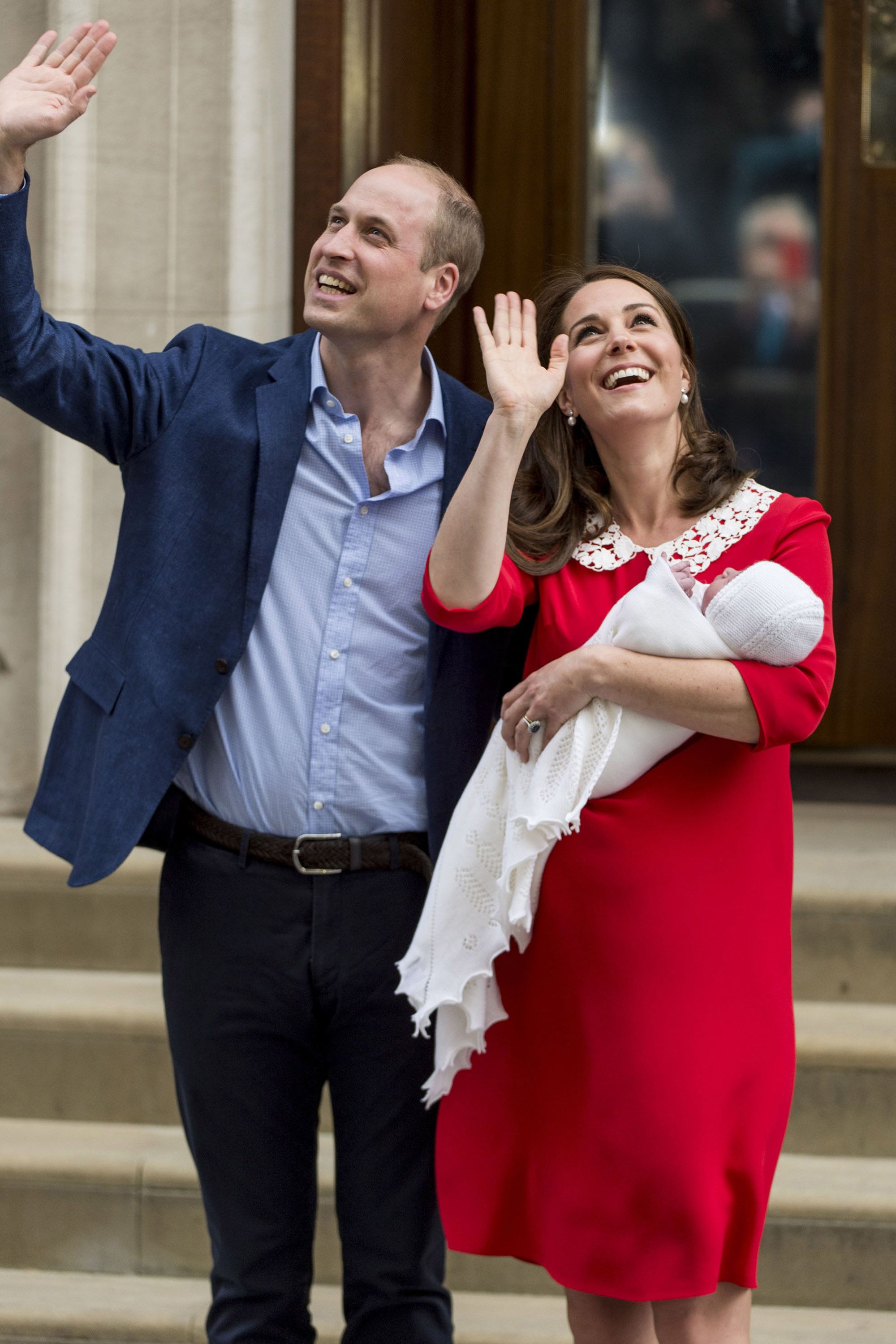 Kate Middleton gave birth to Prince Louis on Monday, April 23, which is just two days after Queen Elizabeth's birthday (April 21). In typical royal fashion, the Duke and Duchess of Cambridge debuted their new baby on the steps of Lindo Wing, with the Duchess making a sweet tribute to Princess Diana in her red and white dress.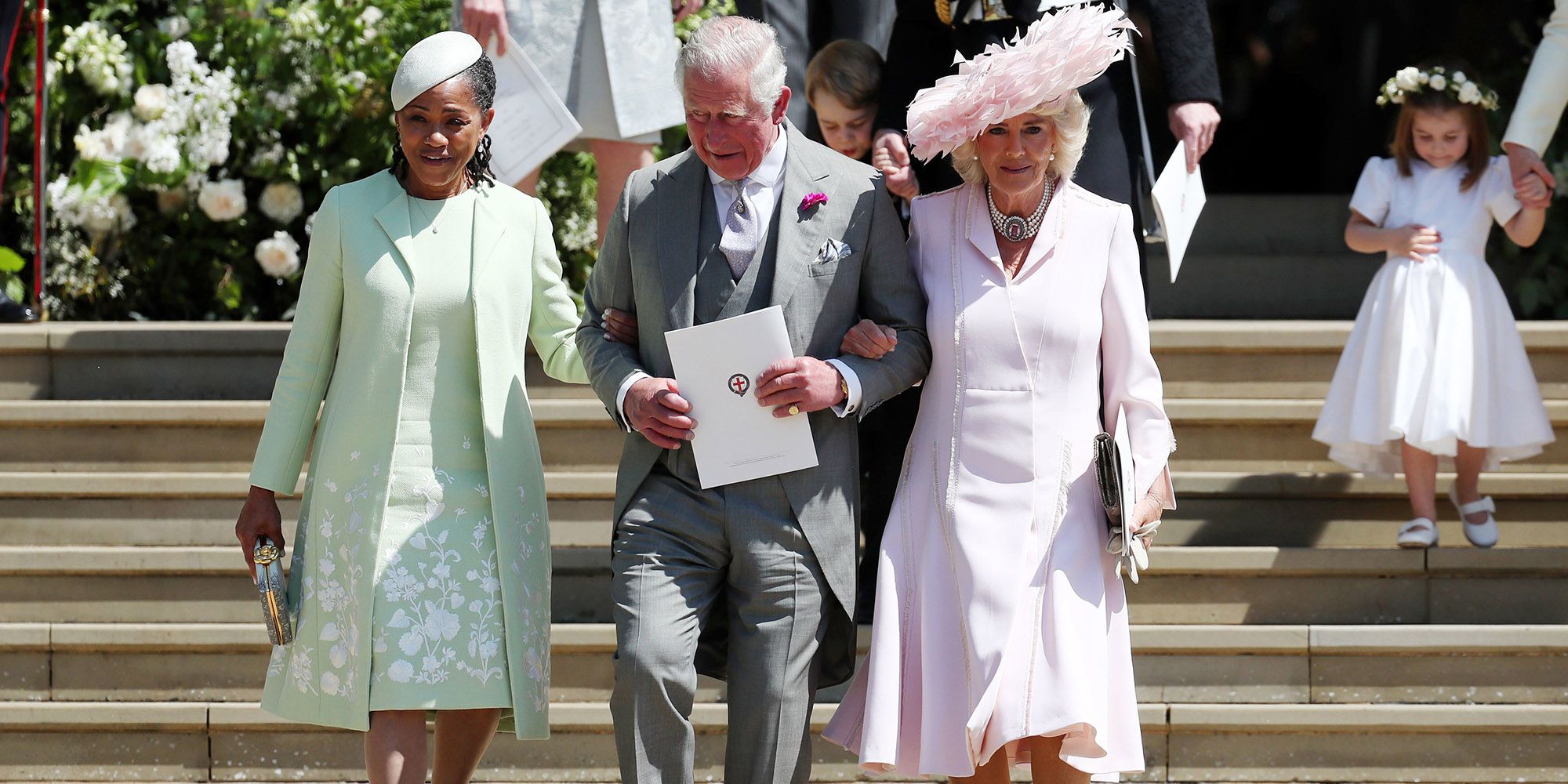 As the royal family gained a new family member through Meghan Markle, they also received a new in-law: Meghan's mother, Doria Ragland. As viewers watched the royal wedding unfold, many were taken aback with how regal Ragland was, and how much the royal family seemed to welcome her. A sweet moment between Ragland, Prince Charles, and the Duchess of Cornwall as they exited St. George's Chapel showed the two families becoming one.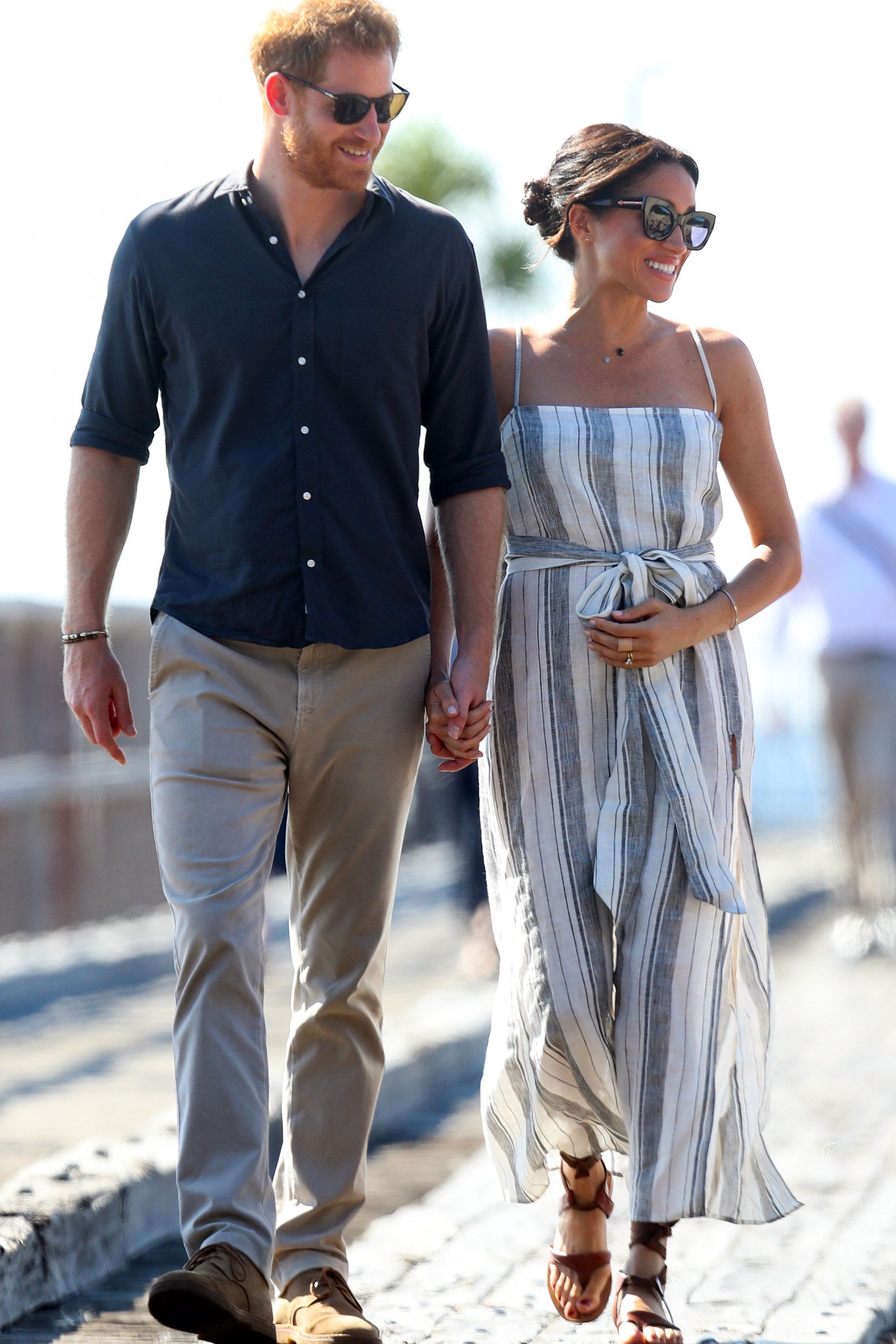 Just five months after Prince Harry and Meghan Markle tied the knot, the couple announced that they were expecting their first child together. The Sussex's had just arrived in Sydney for the first day of their royal tour, when an unexpected tweet went out from Kensington Palace stating: "Their Royal Highnesses The Duke and Duchess of Sussex are very pleased to announce that The Duchess of Sussex is expecting a baby in the Spring of 2019."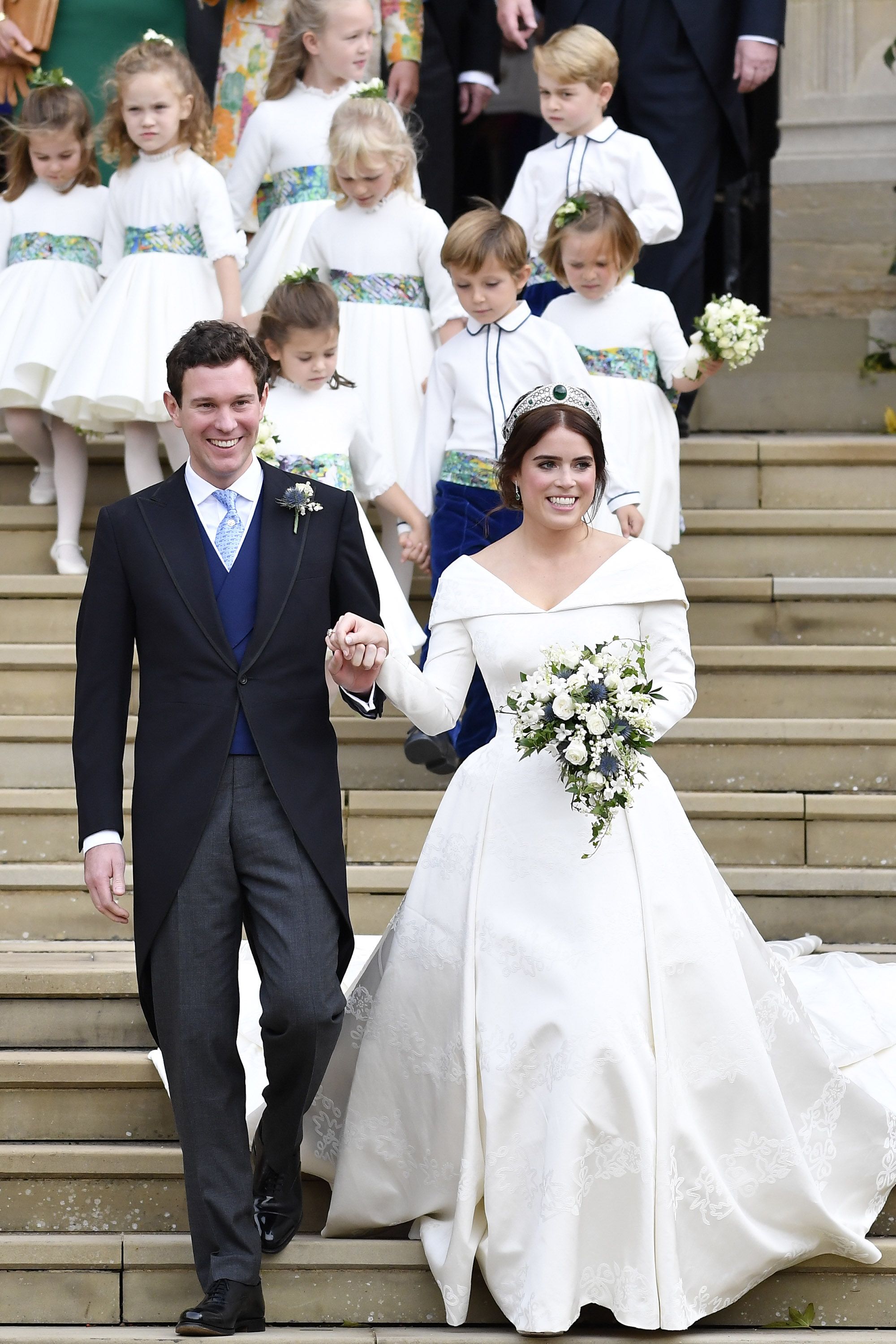 Marking another wedding for the royal family, Princess Eugenie married Jack Brooksbank at St. George's Chapel in Windsor on October 12, 2018. The bride wore a gorgeous gown by Peter Pilotto, along with an emerald tiara borrowed from her grandmother that dates back to 1919. From the star-studded guest list to the candid moments that made hearts everywhere melt, it was another royal wedding for the books.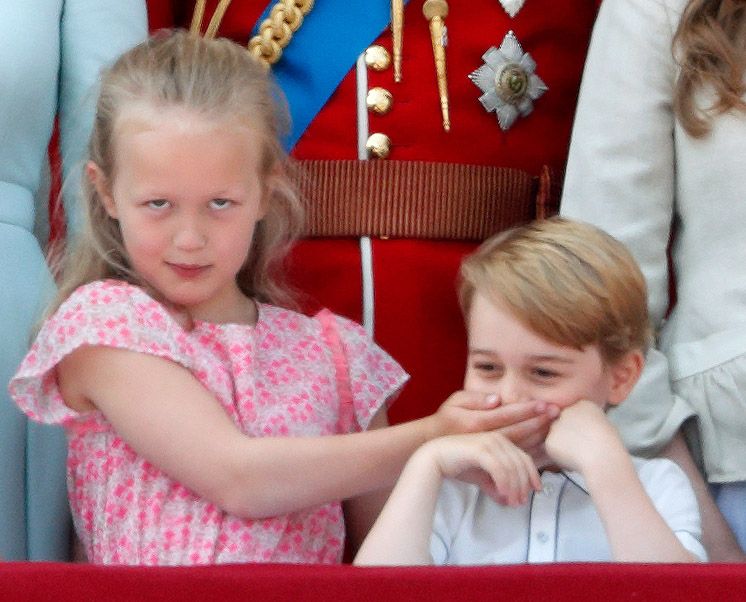 After their adorable antics at the Trooping the Colour ceremony, Prince George and his cousin Savannah Philips quickly become a hilarious duo that stole the show at every royal event they attended together. From Savannah savagely pushing George down a hill at a polo match, to their mimic trumpet playing and stifled giggles at Princess Eugenie's wedding, we can't get enough of these playful royal kids.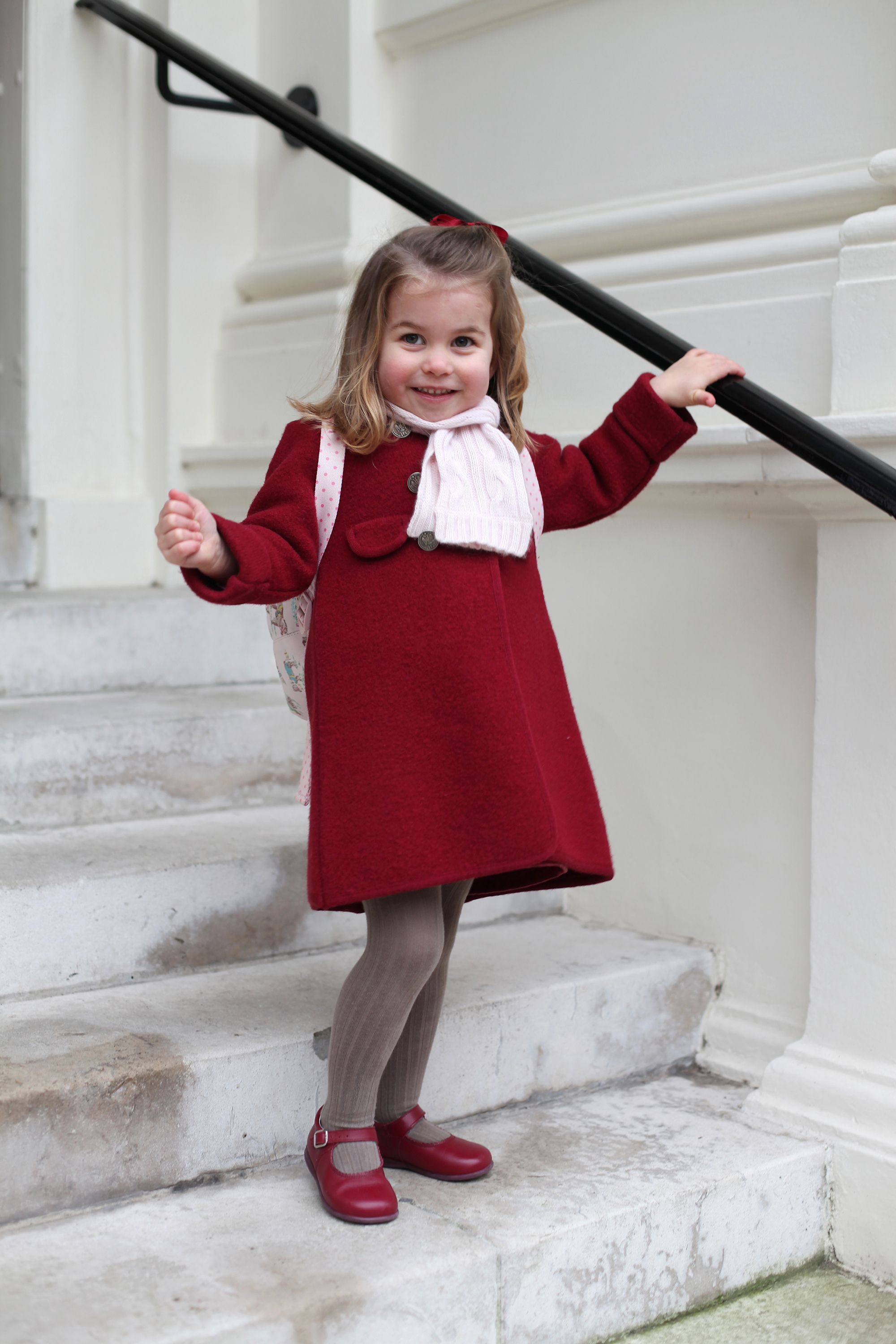 In honor of Princess Charlotte's first day of nursery school, Kensington Palace shared two adorable photos of the little royal captured by the Duchess of Cambridge. The two-year-old was all smiles in a red coat, matching Mary Janes, and pink scarf as she headed off to her big day. Many royal fans also couldn't get over how much Princess Charlotte resembled a young Queen Elizabeth and Princess Diana in the photos.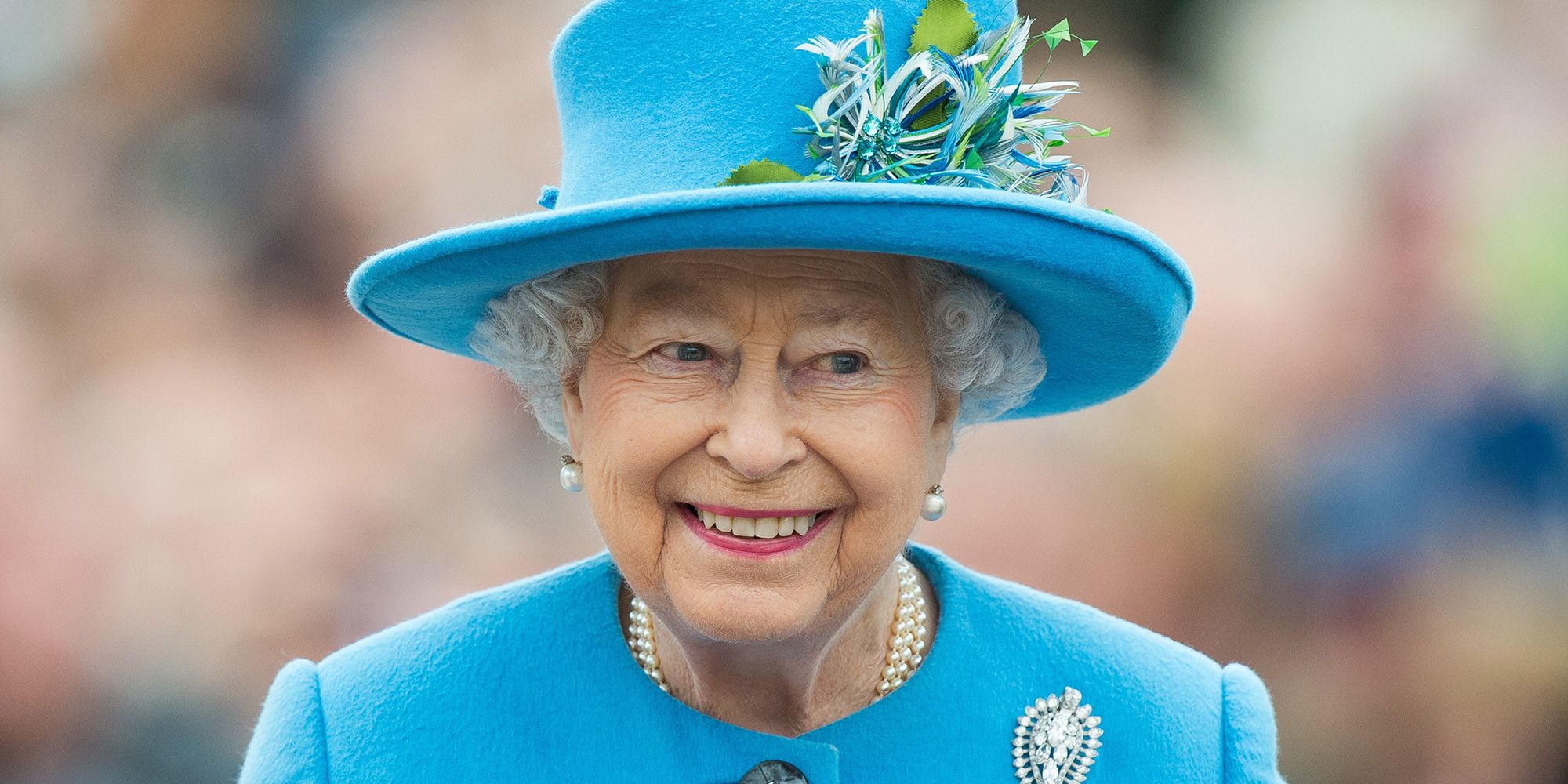 In a historical moment we wish would have come sooner for the royal family, Queen Elizabeth II's cousin Lord Ivar Mountbatten became the first royal to have a same-sex wedding as he married his now-husband, James Coyle. While the intimate nuptials took place out of the public eye, he shared sweet photos of the ceremony on Instagram.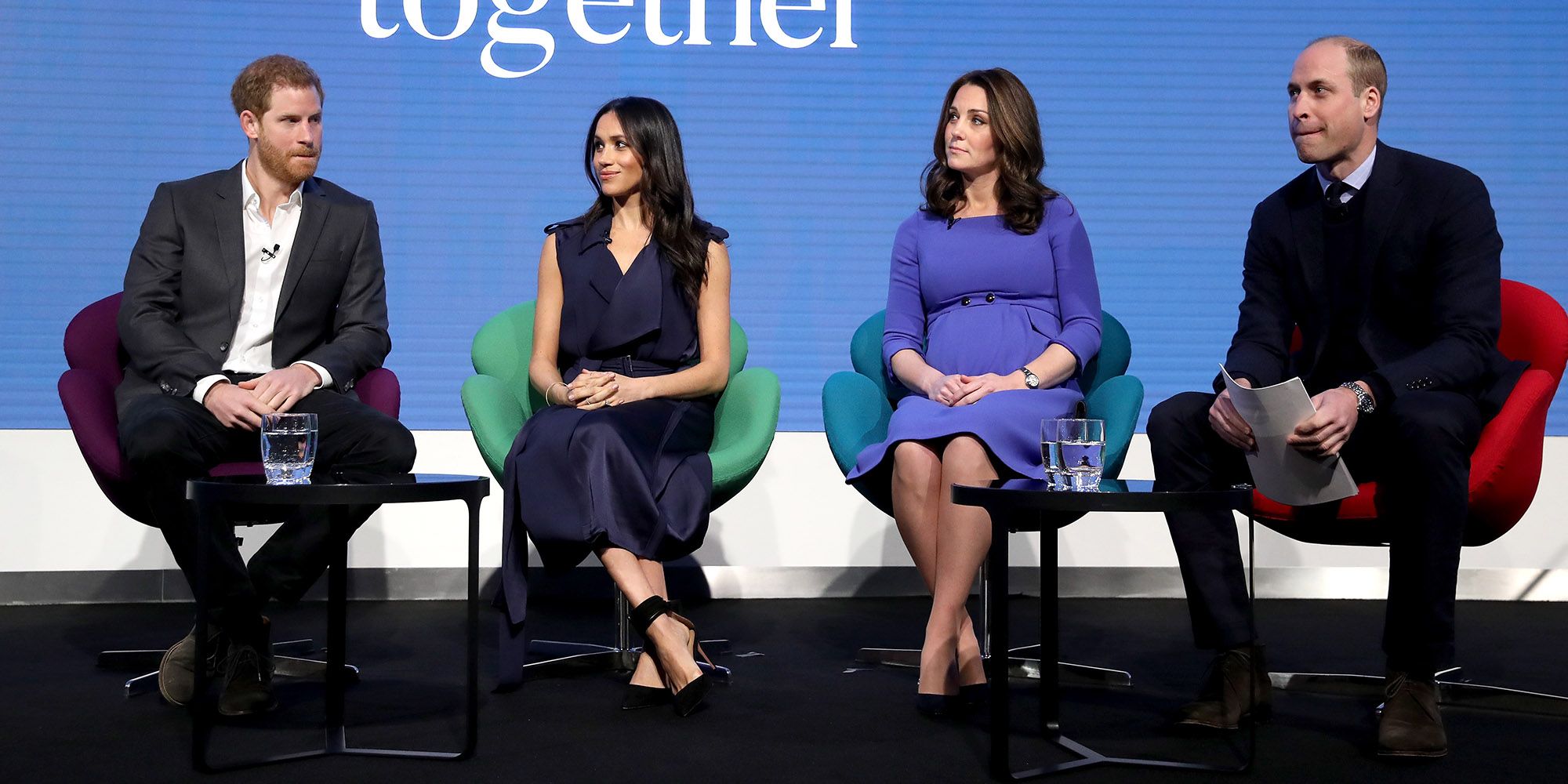 While Prince Harry, Meghan Markle, Prince William, and Kate Middleton did all appear together for the first time at Christmas, the Fab Four made their first official joint appearance at the inaugural Royal Foundation Forum. Aside from speaking about the foundation's various initiatives like mental health, United for Wildlife, and the Prince Harry-hosted Invictus Games, they also joked about the struggles that arise when working with family.
Just a few weeks after the Duke and Duchess of Sussex's wedding, the whole royal family appeared together again for the Trooping of the Colour, which marked the Queen's 92nd birthday with a military parade and RAF flyover in London. With Kate and Meghan both stunning in colorful looks for the occasion, and all the royal tots joining in on the fun, the annual celebration didn't disappoint.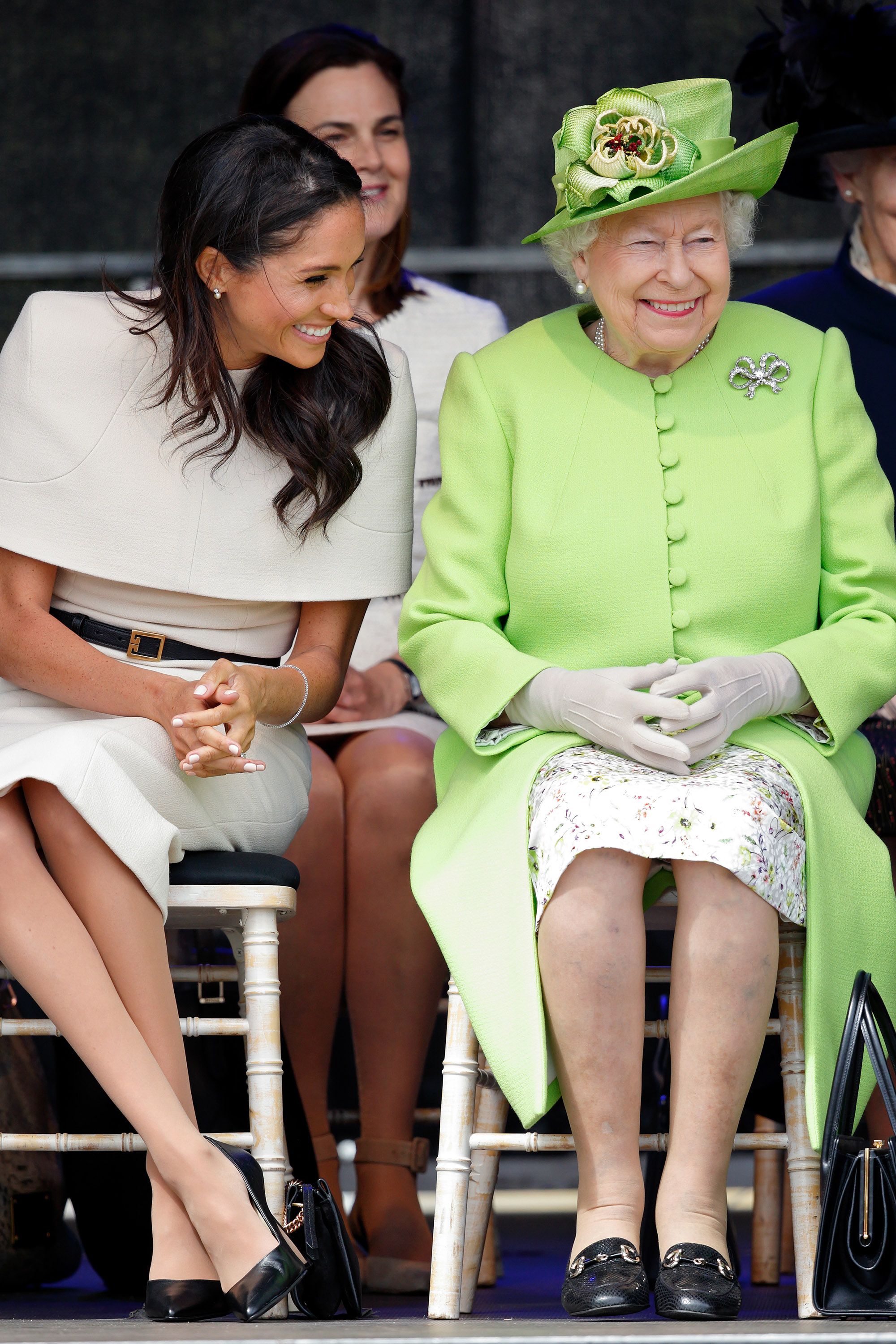 Just about a month after her wedding to Prince Harry, Meghan Markle stepped out for her first solo event with Queen Elizabeth II. Aside from being the first of the Fab Four to ride overnight on the Queen's private train, the two shared so many sweet bonding moments as they opened Mersey Gateway Bridge. While Meghan sported another custom Givenchy dress, she also wore a stunning gift from the Queen: a set of pearl-and-diamond earrings.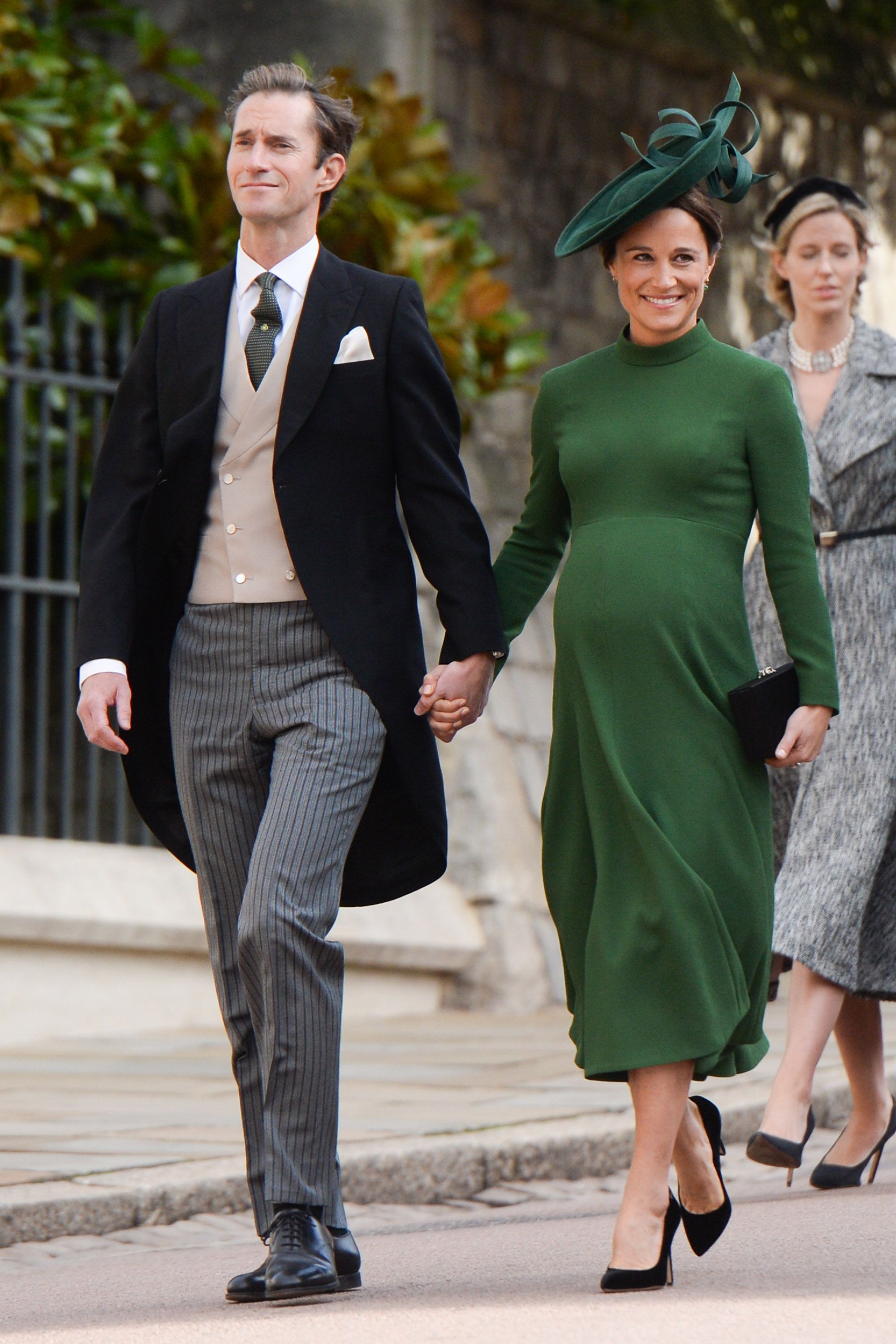 Days after she stepped out to attend Princess Eugenie's wedding, Pippa Middleton and husband James Matthews welcomed a baby boy at Lindo Wing in London, where Kate Middleton also gave birth to her three children. It was later revealed that the couple had given their son a fitting regal name: Arthur Michael William.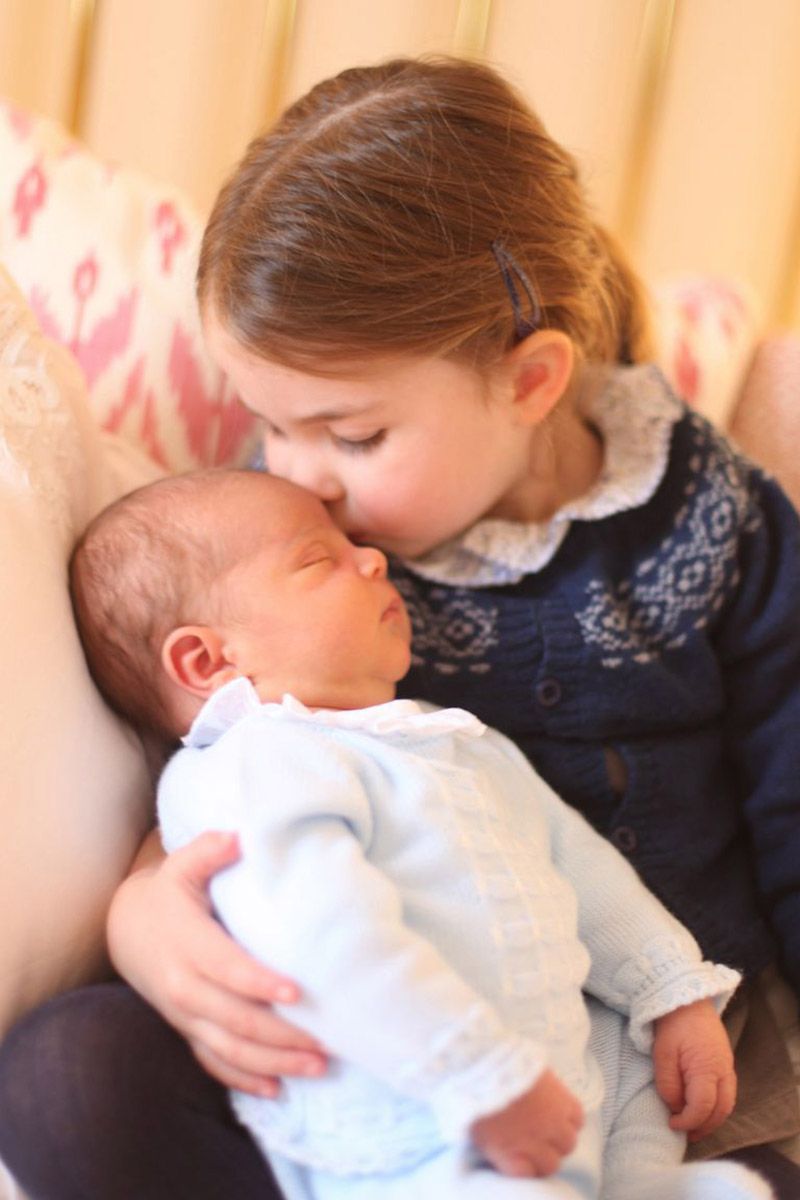 In a moment that made hearts melt around the world, Kensington Palace released new photos of Prince Louis taken by the Duchess of Cambridge. One photo was particularly adorable, showing new big sister Princess Charlotte giving him a tender kiss on the forehead.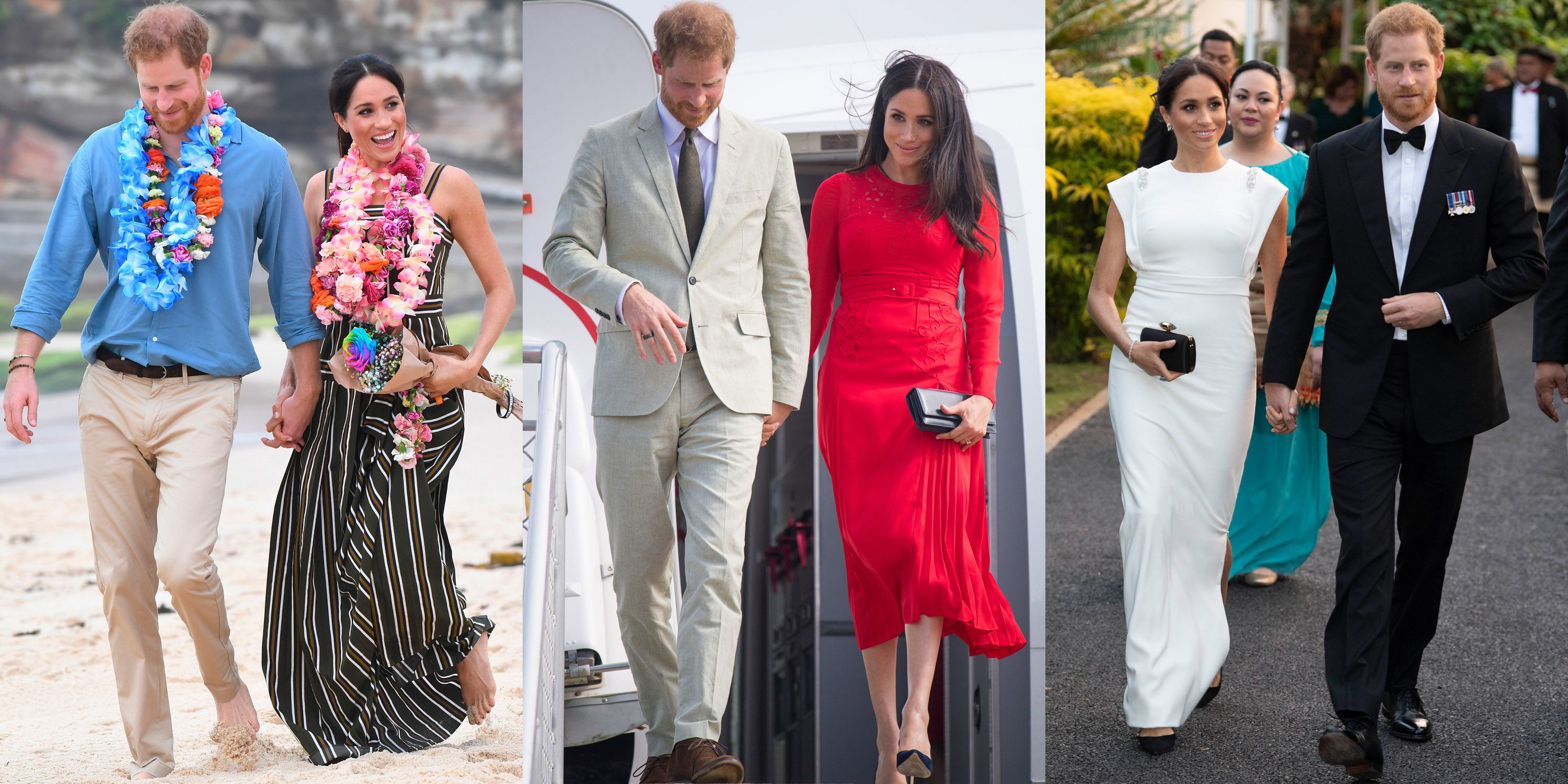 Embarking on a 16-day tour of Australia, Fiji, Tonga and New Zealand, the Duke and Duchess of Sussex's first major royal tour was already newsworthy. However, on the morning of their first stop, news broke that the couple was expecting their first child and excitement around the royal tour skyrocketed. From swoon-worthy PDA on Bondi Beach, to romantic moments caught in the rain, there was no shortage of adorable moments from the soon-to-be parents.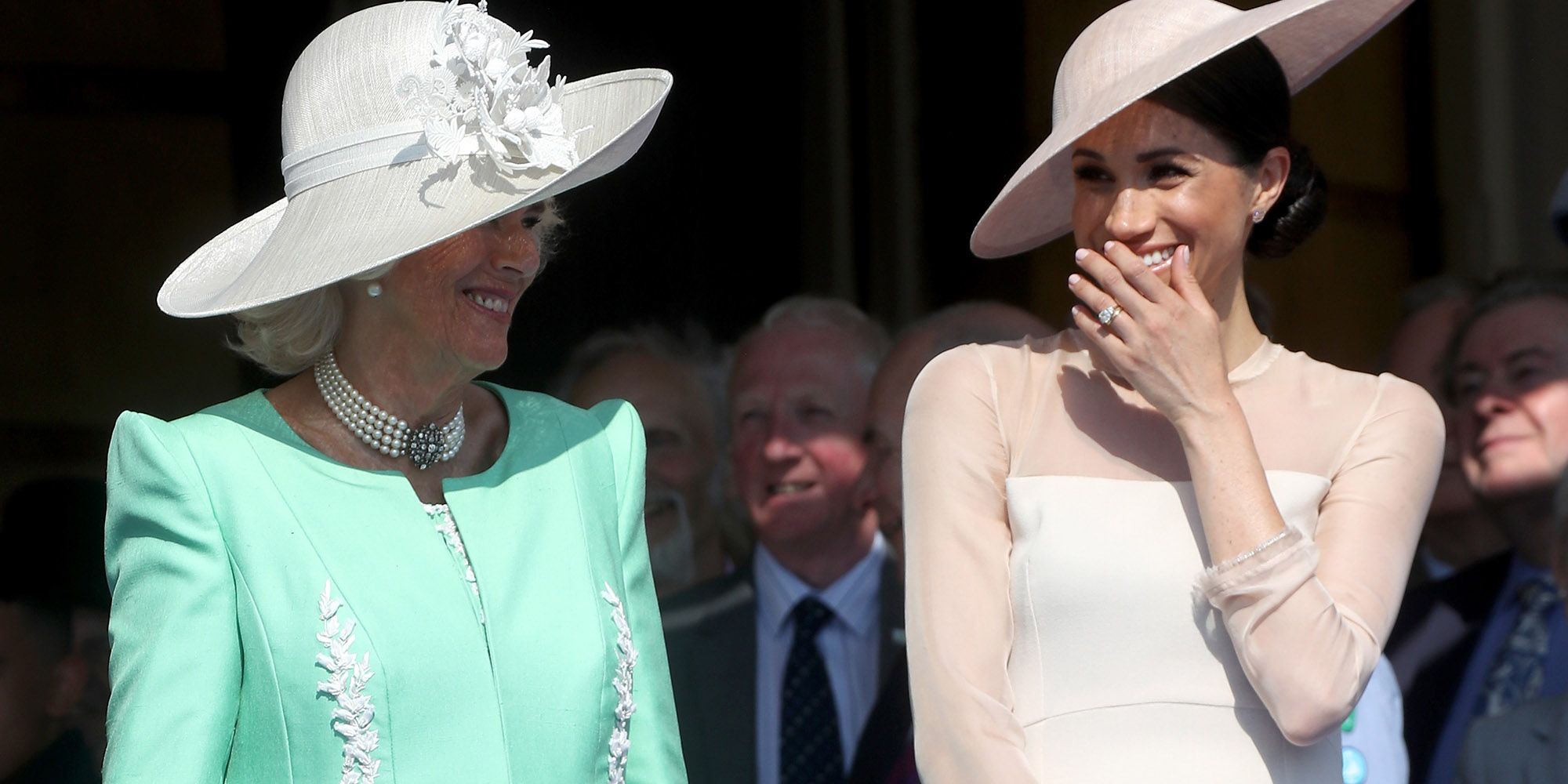 As Meghan officially became part of the royal family, there was one member she seemed to immediately bond with: the Duchess of Cornwall. The two were spotted giggling and bonding at a garden party for Prince Charles' 70th birthday, and continued to share affectionate moments at royal events to follow.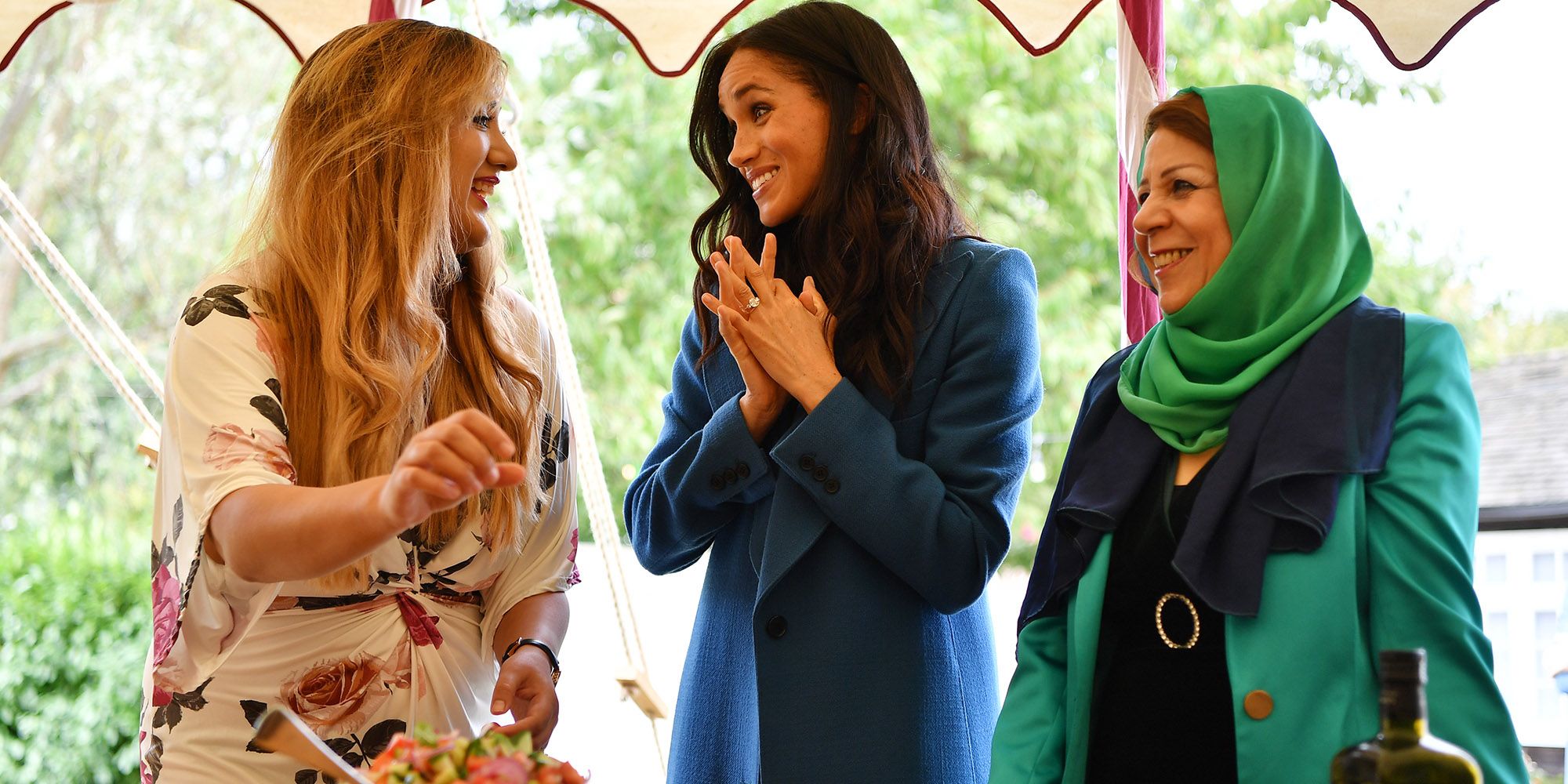 For her first solo project as a royal, the Duchess of Sussex announced that she would be releasing a cookbook, Together: Our Community Cookbook, to support a group of women affected by the Grenfell Tower fire. To celebrate the launch of her solo project, Meghan (joined by Prince Harry and her mother, Doria Ragland) invited the women to Kensington Palace, where they enjoyed recipes from the cookbook.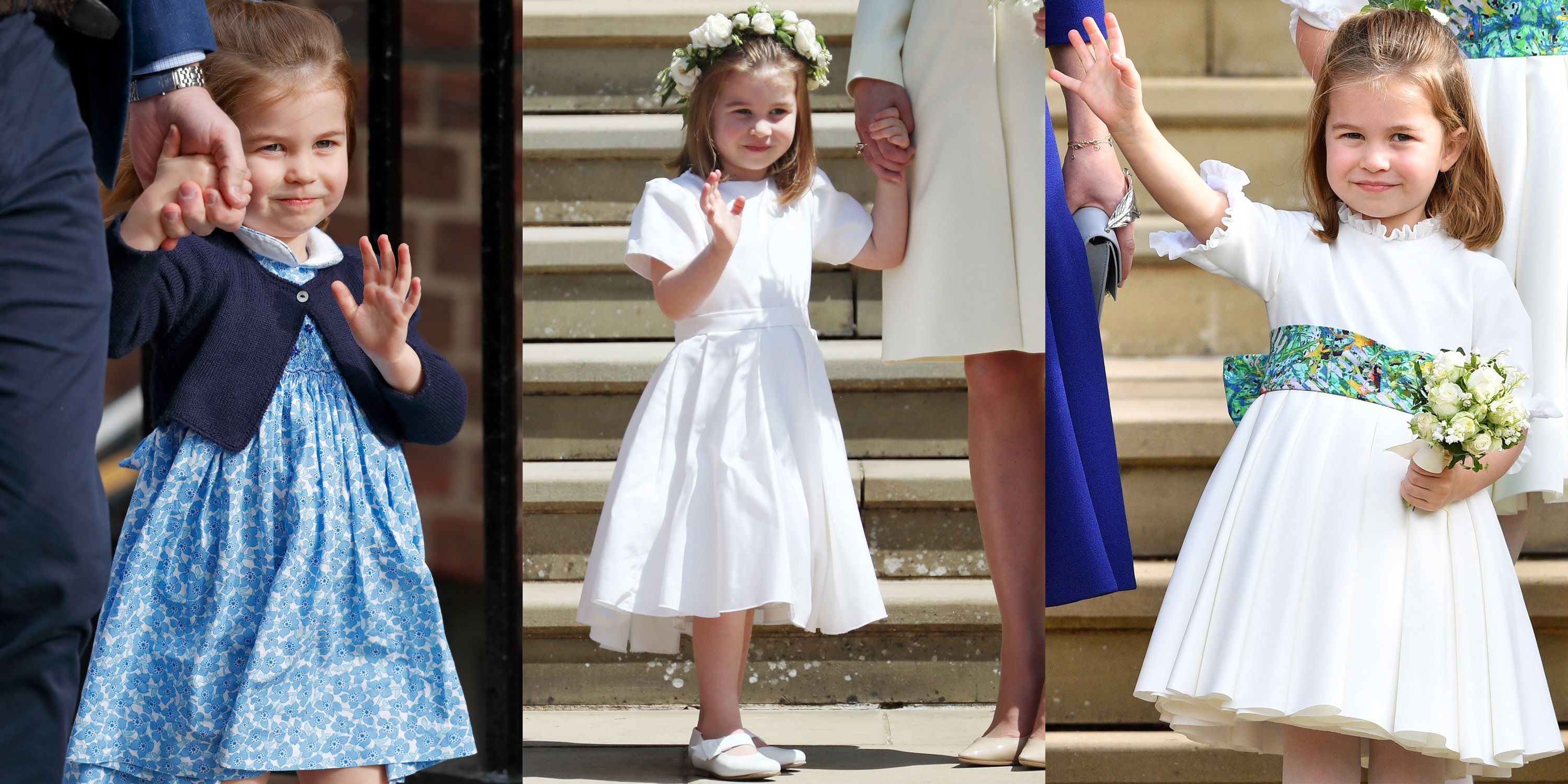 We've seen Princess Charlotte grow up right in front of our eyes, and 2018 saw the little royal step into the spotlight more than ever. From serving as a flower girl at both Prince Harry and Princess Eugenie's weddings, to making appearances at her new little brother's birth and christening, she completely stole the show at every royal event she attended. However, the one thing that became clear over the past year was that she has her royal wave down pat.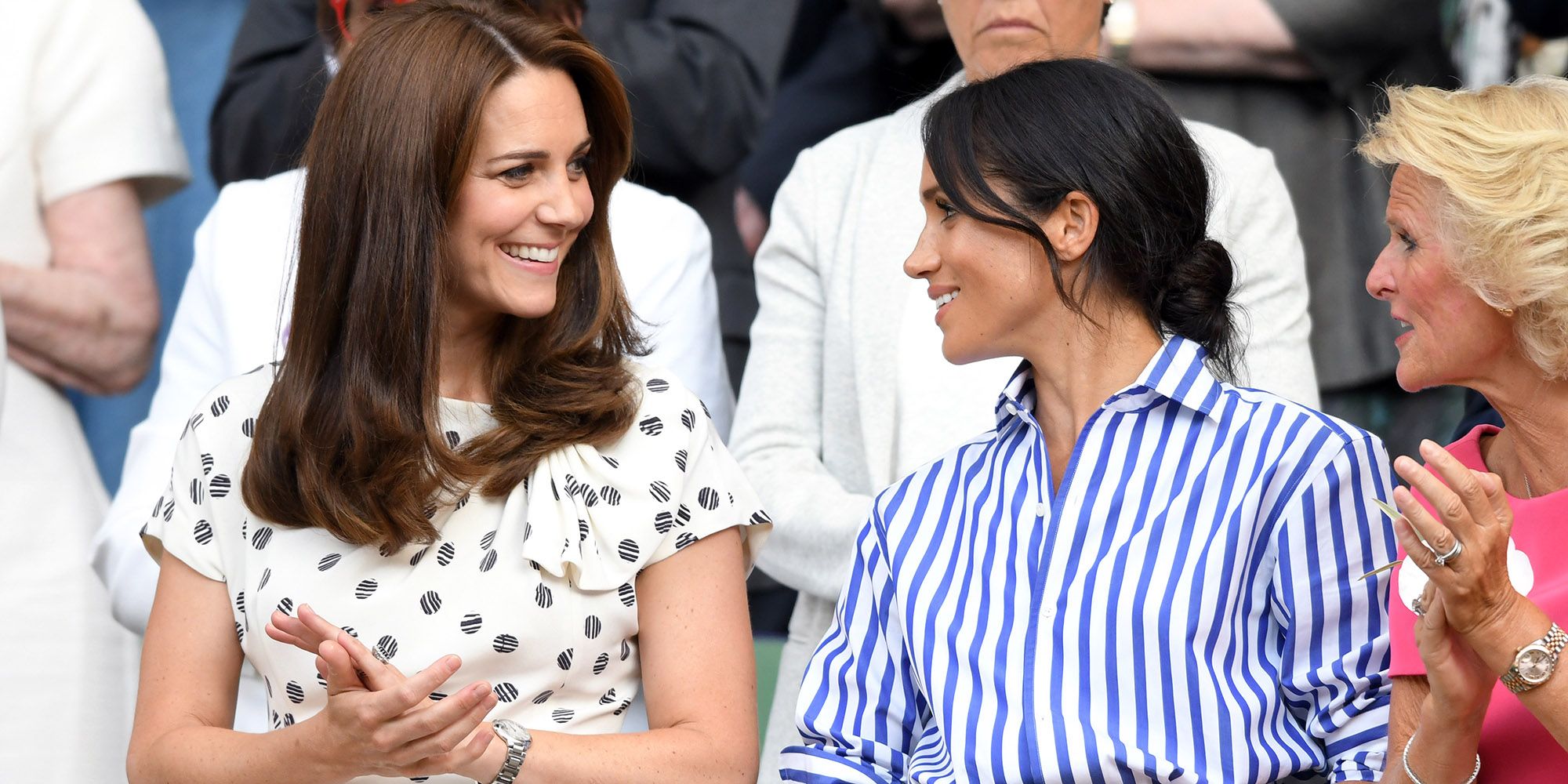 The Duchess of Cambridge and the Duchess of Sussex had their first duo outing together, where they attended the 2018 Wimbledon finals. Both royals stepped out in their tennis best, Kate wearing a chic polka-dot dress and Meghan choosing a crisp, striped button-down and white trousers. The stylish pair chatted, laughed, and cheered on Serena Williams during what looked like one epic afternoon.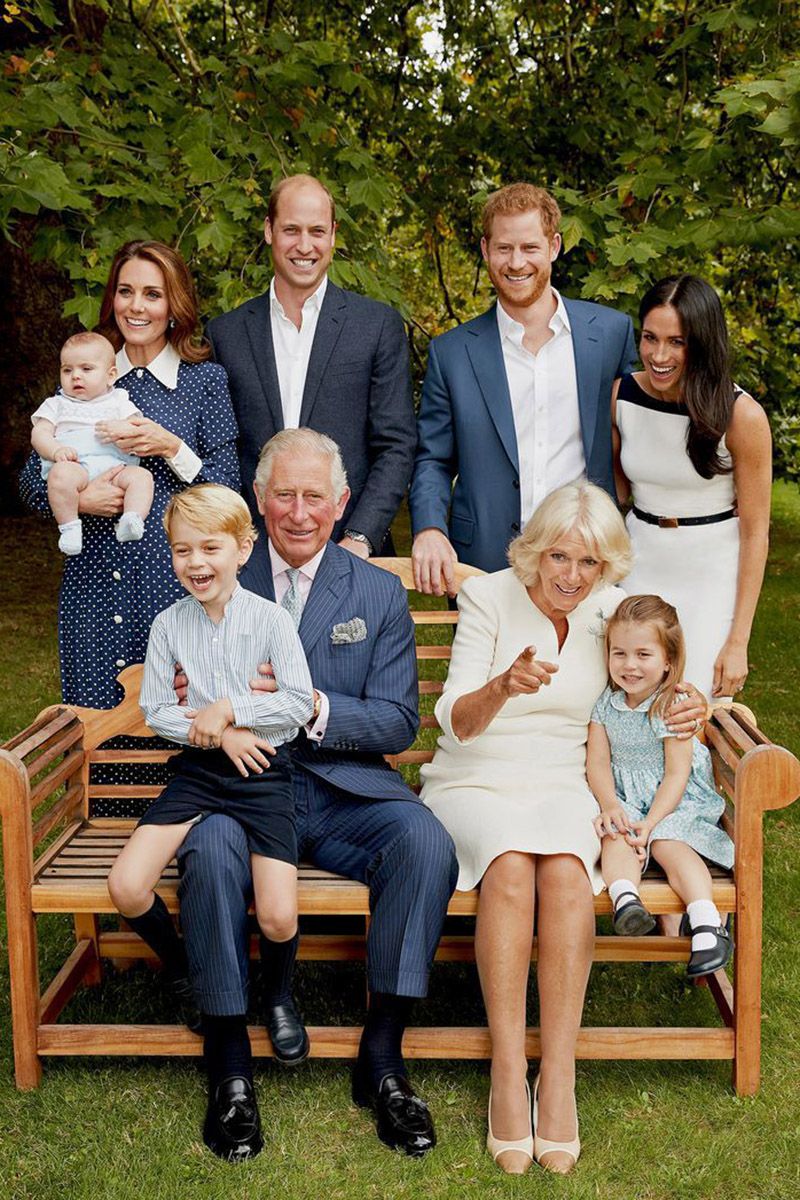 In honor of Prince Charles' 70th birthday, a series of candid portraits were released that showed a more relaxed side of the royal family. Photographed by Chris Jackson, the royal family posed in the Clarence House gardens and coordinated in their white and blue looks. The photos also showed an adorable new look at the growing Prince Louis.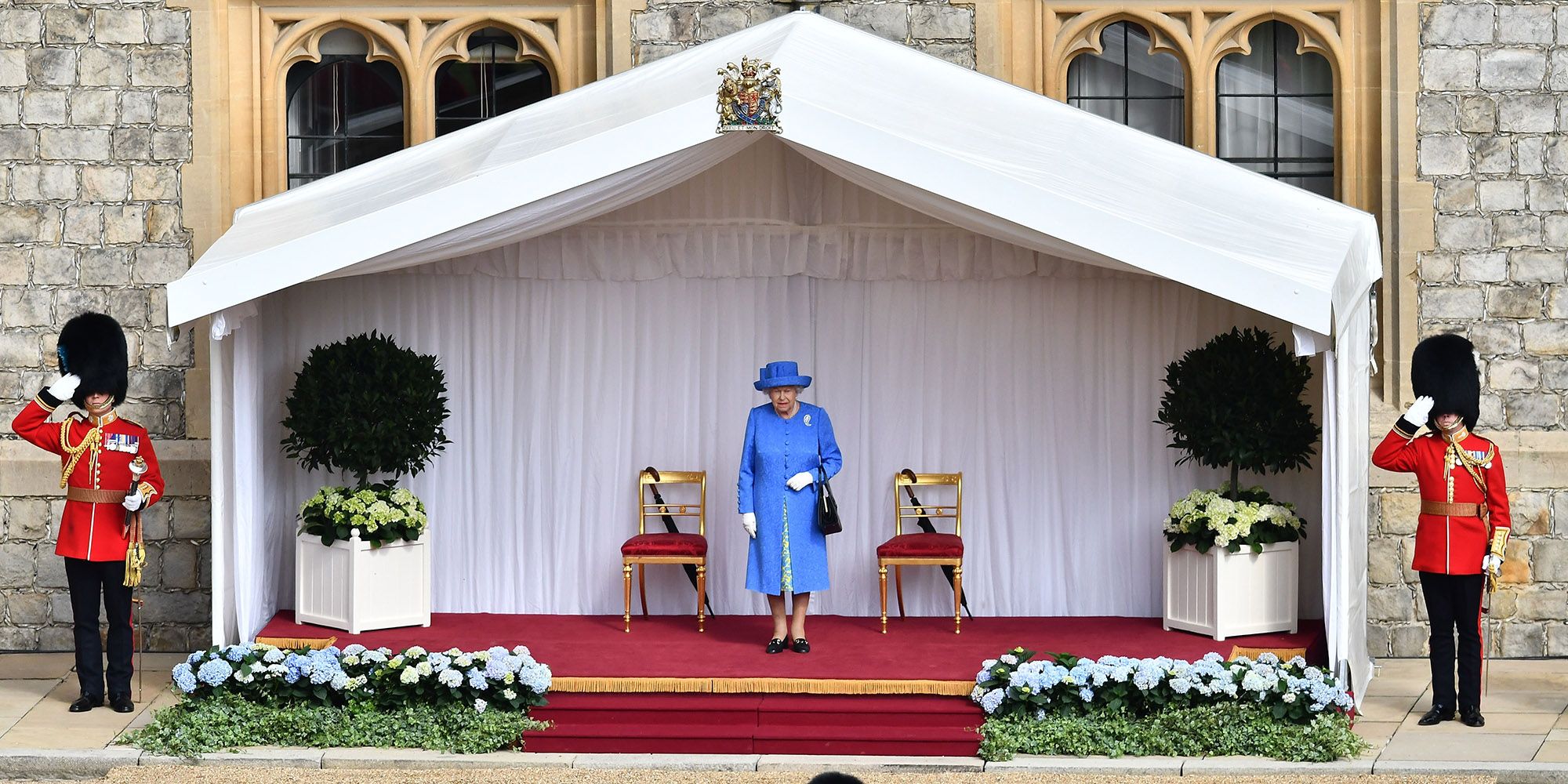 As Queen Elizabeth II was awaiting Donald Trump's arrival at Windsor Castle, viewers noticed the monarch look down and check her watch as minutes passed and Trump had yet to arrive. As Twitter jumped on the moment and memes ensued, one thing became clear: never keep the Queen waiting.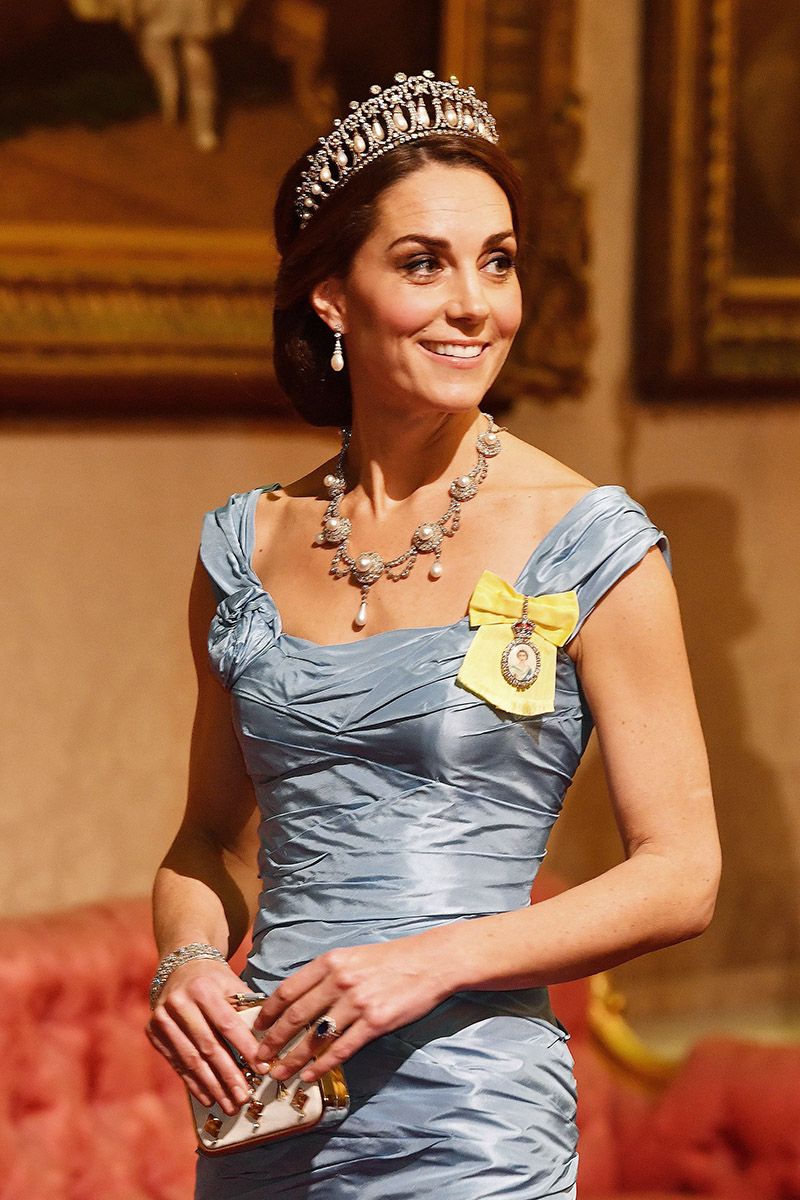 As the Duchess of Cambridge attended a state dinner at Buckingham Palace, all eyes were on her stunning ensemble: an Alexander McQueen gown, the famous Lover's Knot tiara, and a diamond and pearl necklace first owned by Queen Alexandra in 1863. However, the most important part of her regal look was what was pinned to her dress: the Royal Family Order of Queen Elizabeth II. Featuring a portrait of the Queen surrounded in diamonds and pinned to a yellow ribbon, the honor is given by the Queen to members of the royal family as a reward for their service.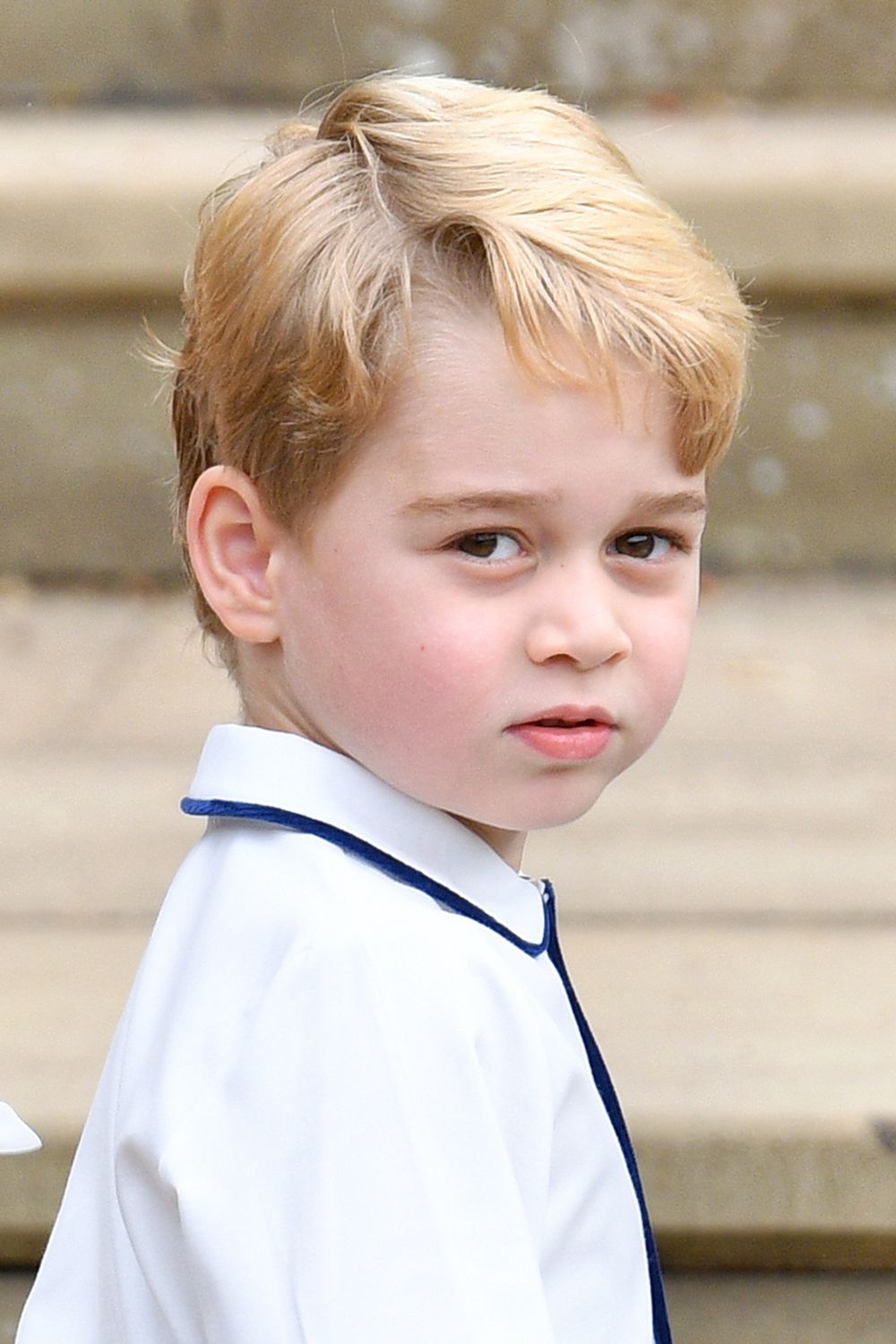 Ahead of Prince George's 5th birthday, the Duke and Duchess of Cambridge released a new portrait of the young royal that was too precious for words. Photographed by Matt Porteous, Prince George posed in a white shirt and his famous go-to shorts and showed off his massive grin.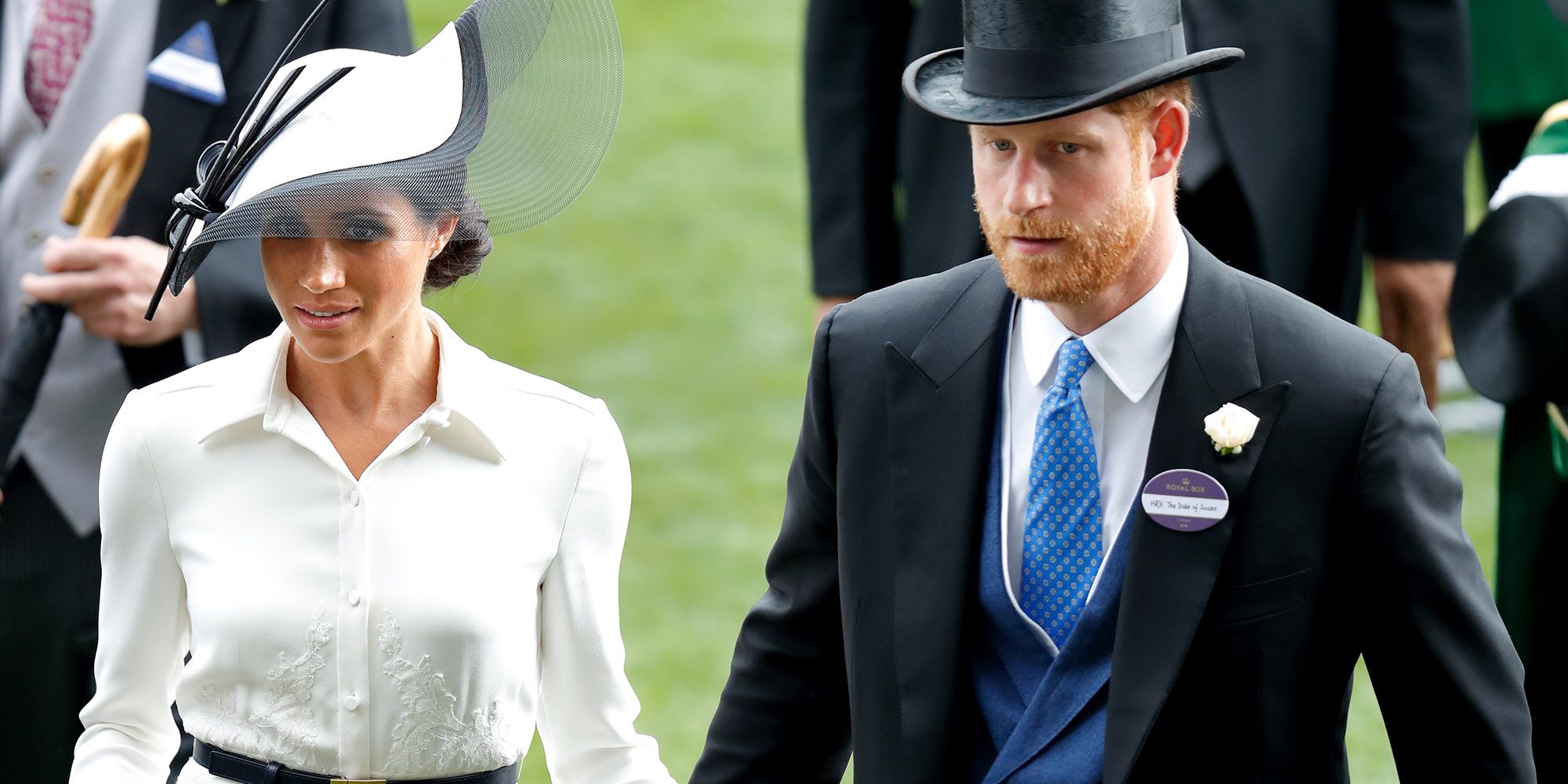 Exactly a month after her royal wedding to Prince Harry, the Duchess of Sussex attended her first Royal Ascot. Arriving by carriage with Prince Harry, Meghan looked nothing short of stunning in a belted white Givenchy dress and Philip Treacy hat.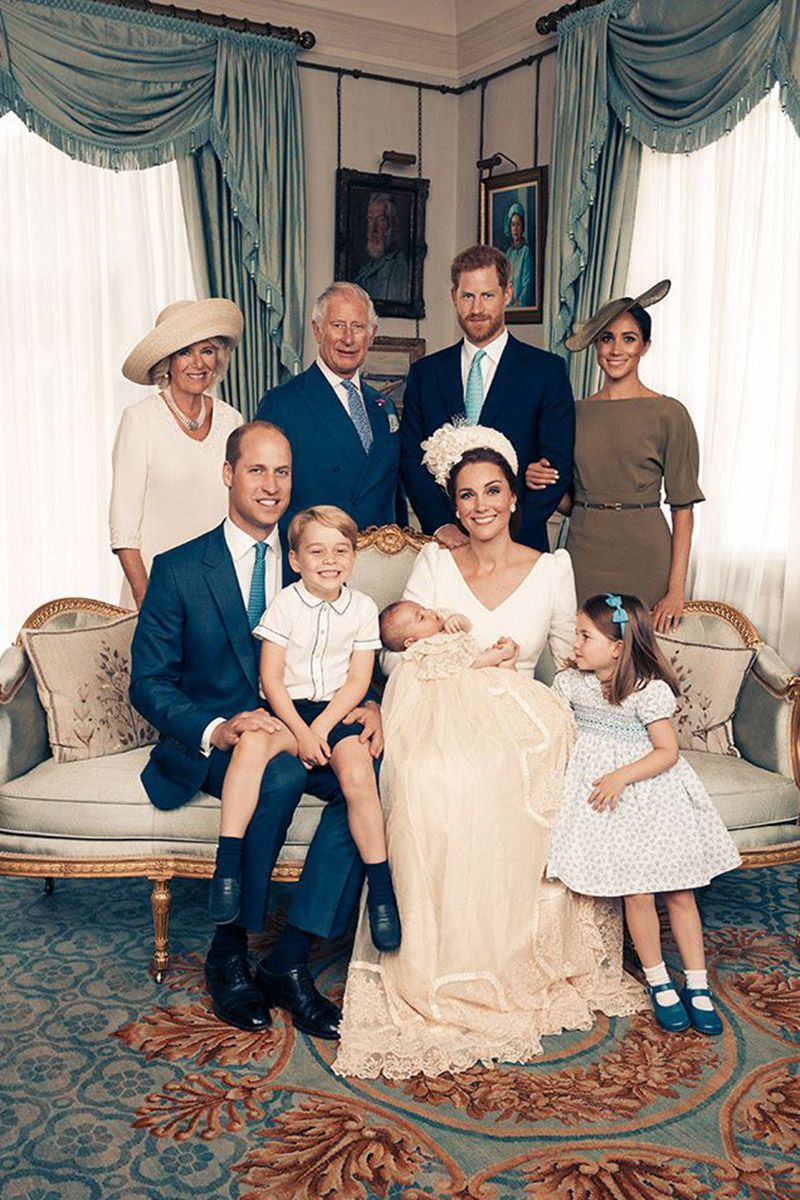 In honor of Prince Louis' christening, a series of royal portraits were released sharing the adorable family moment with the world. While Prince George was all smiles, Princess Charlotte couldn't take her eyes off her new baby brother, as she sweetly held his hand.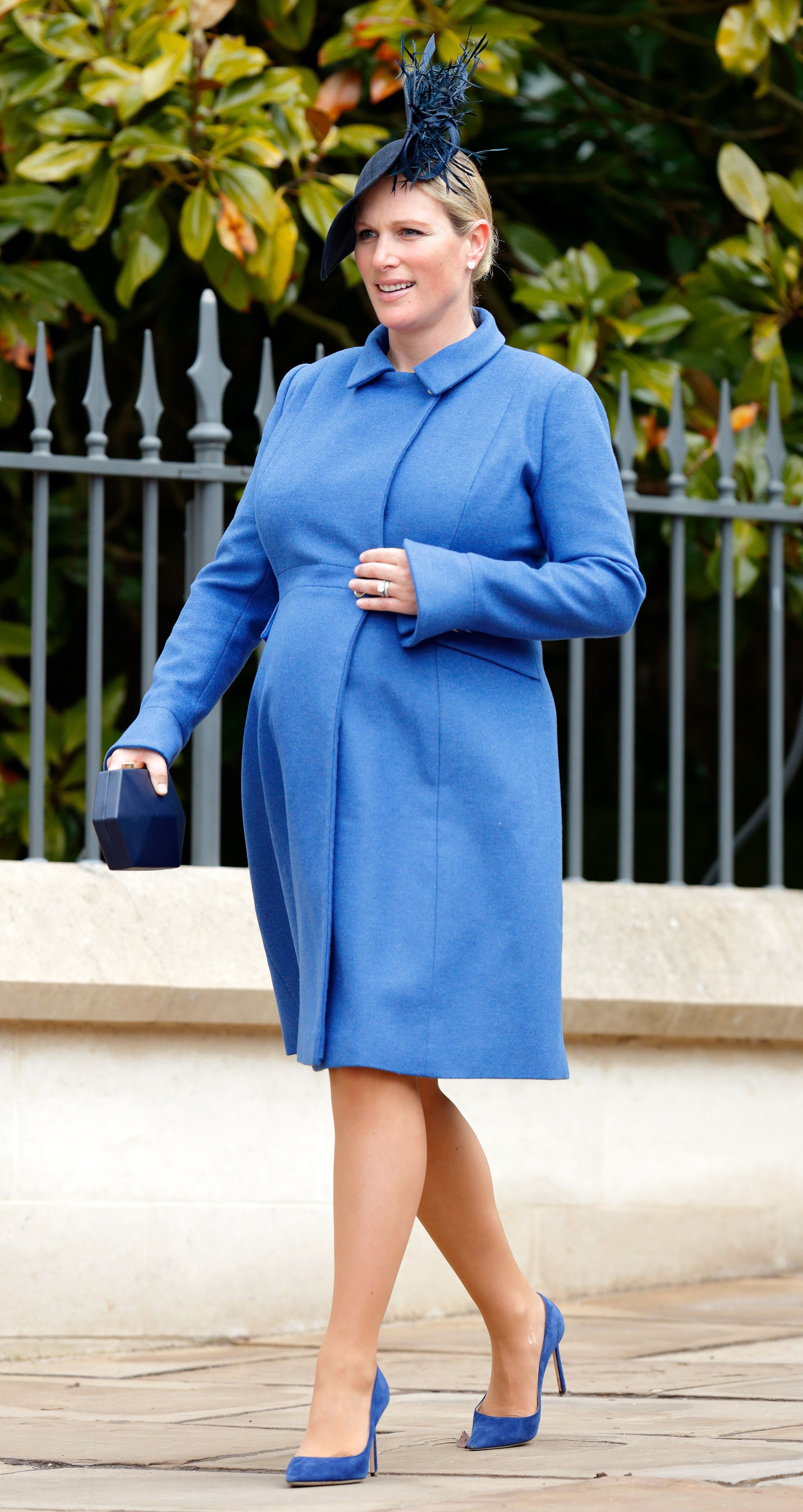 Marking another addition to the royal family, Zara Tindall, Queen Elizabeth II's granddaughter, gave birth to her second child, a baby girl, in June. The little royal, which Tindall and her husband Mike named Lena Elizabeth, became the fourth grandchild for Princess Anne (Zara's mom), and the seventh great-grandchild for Queen Elizabeth II.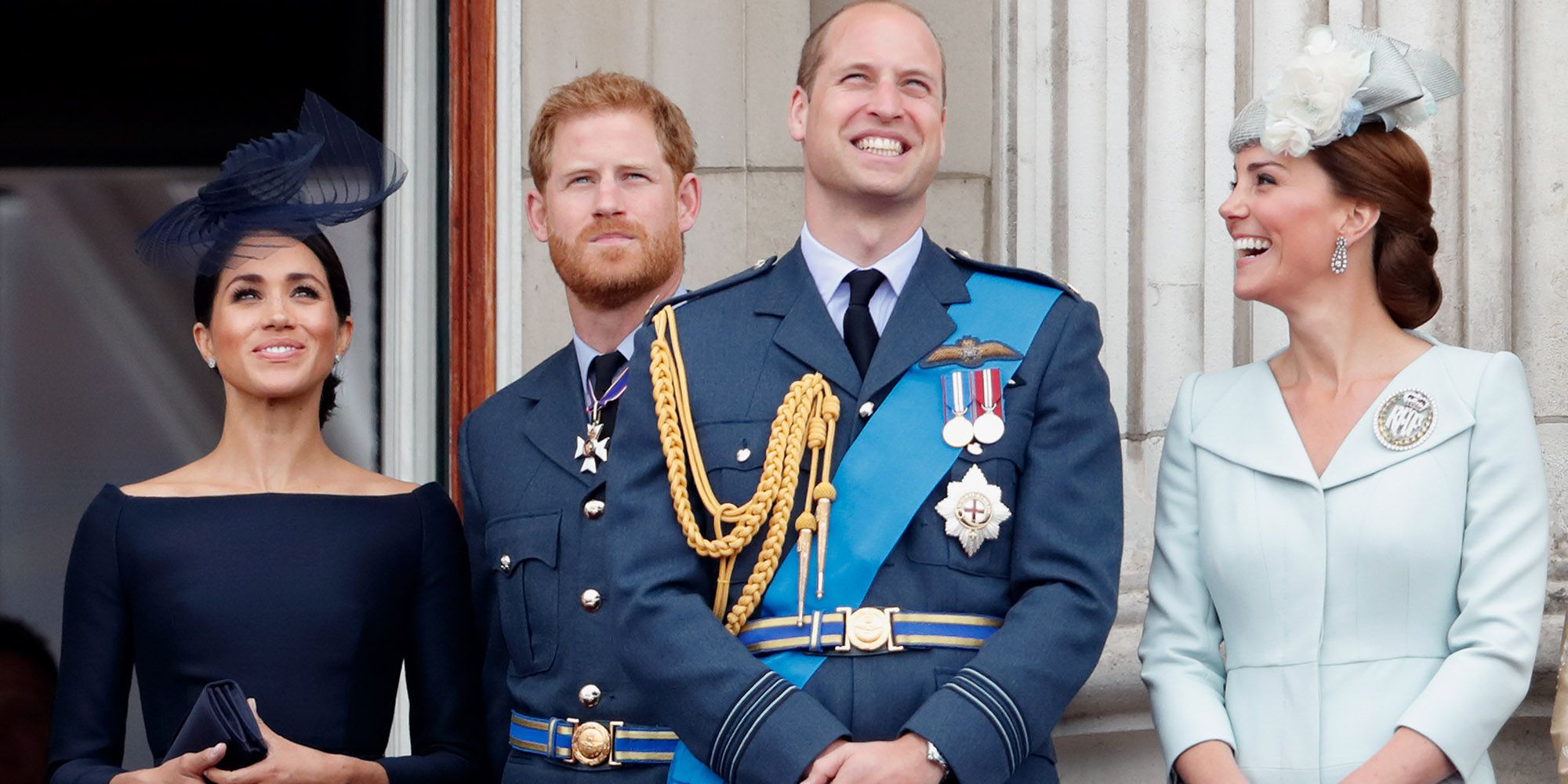 To mark the Royal Air Force's 100th anniversary, members of the royal family—including the Duke and Duchess of Cambridge and the Duke and Duchess of Sussex—stepped out for the celebrations. While both Kate and Meghan looked regal in Alexander McQueen and Dior looks, the Fab Four shared some laughs as they watched the flypast on the balcony of Buckingham Palace.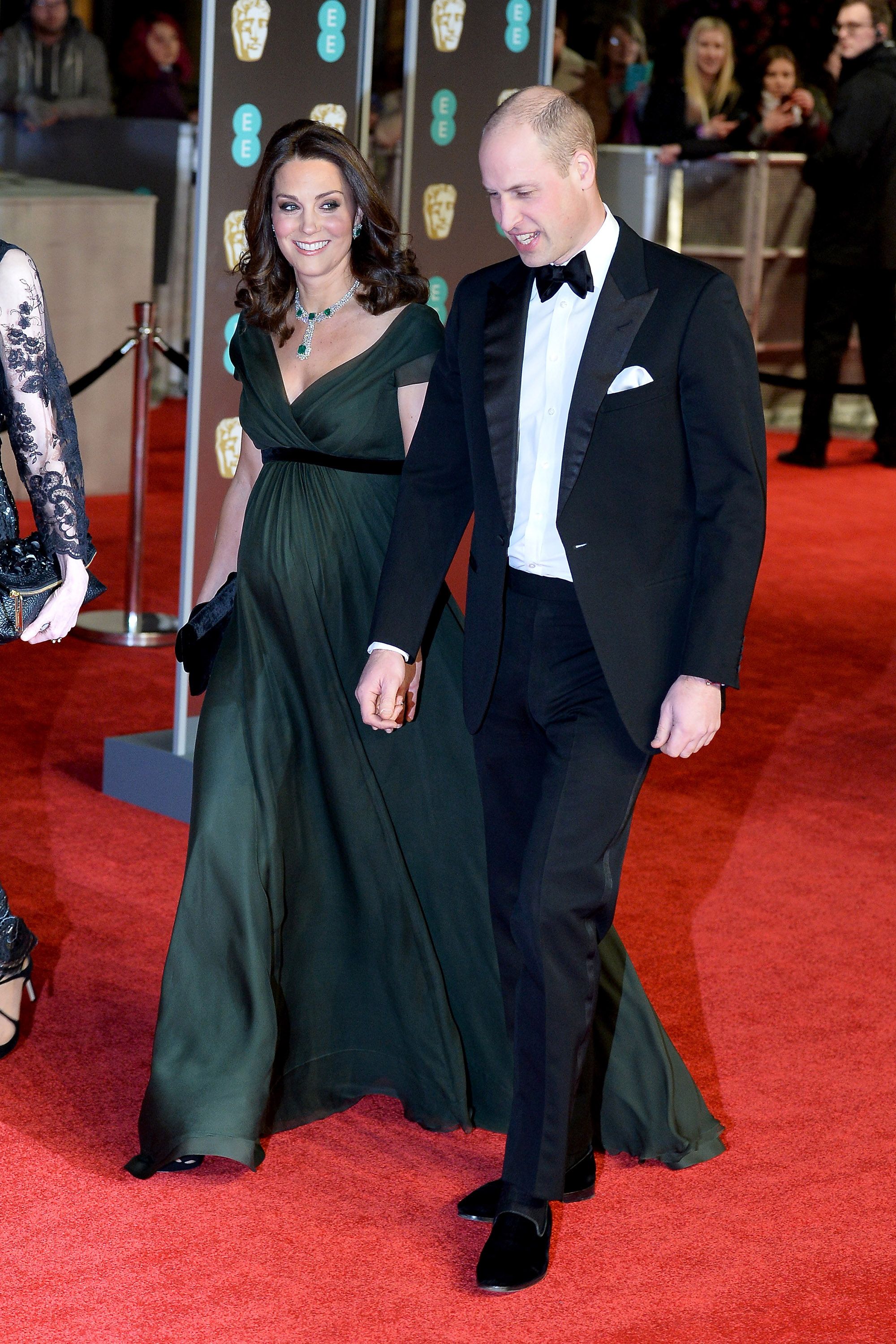 Becoming frequent attendees of the BAFTA awards over the years, the Duke and Duchess of Sussex made another stunning appearance at the 2018 ceremony.
On a four-day royal tour of Sweden and Norway, the Duke and Duchess of Cambridge met their Swedish counterparts, Princess Victoria and Prince Daniel. Making many stylish outings together, we couldn't help but love when two royal words collide.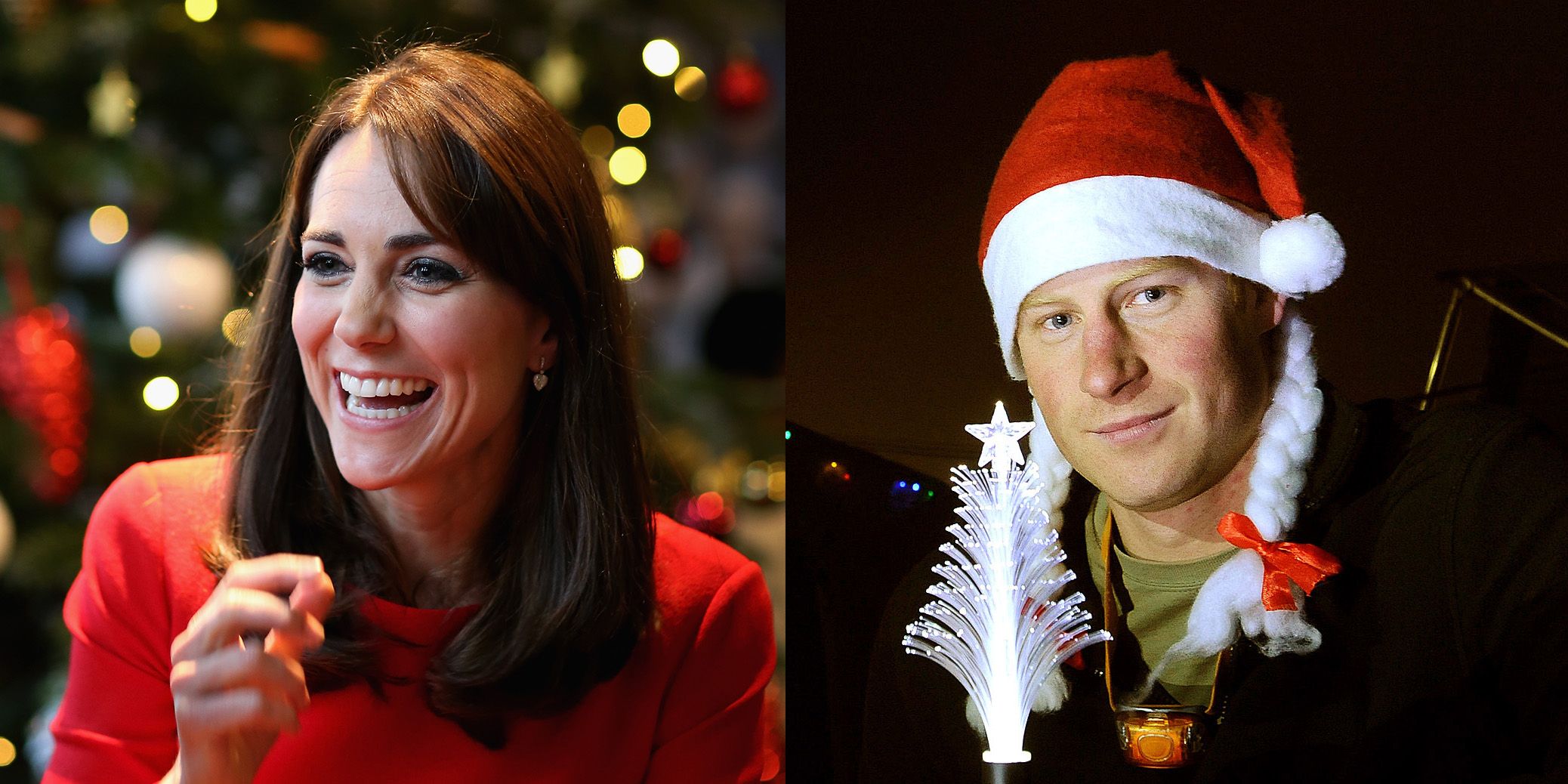 Source: Read Full Article