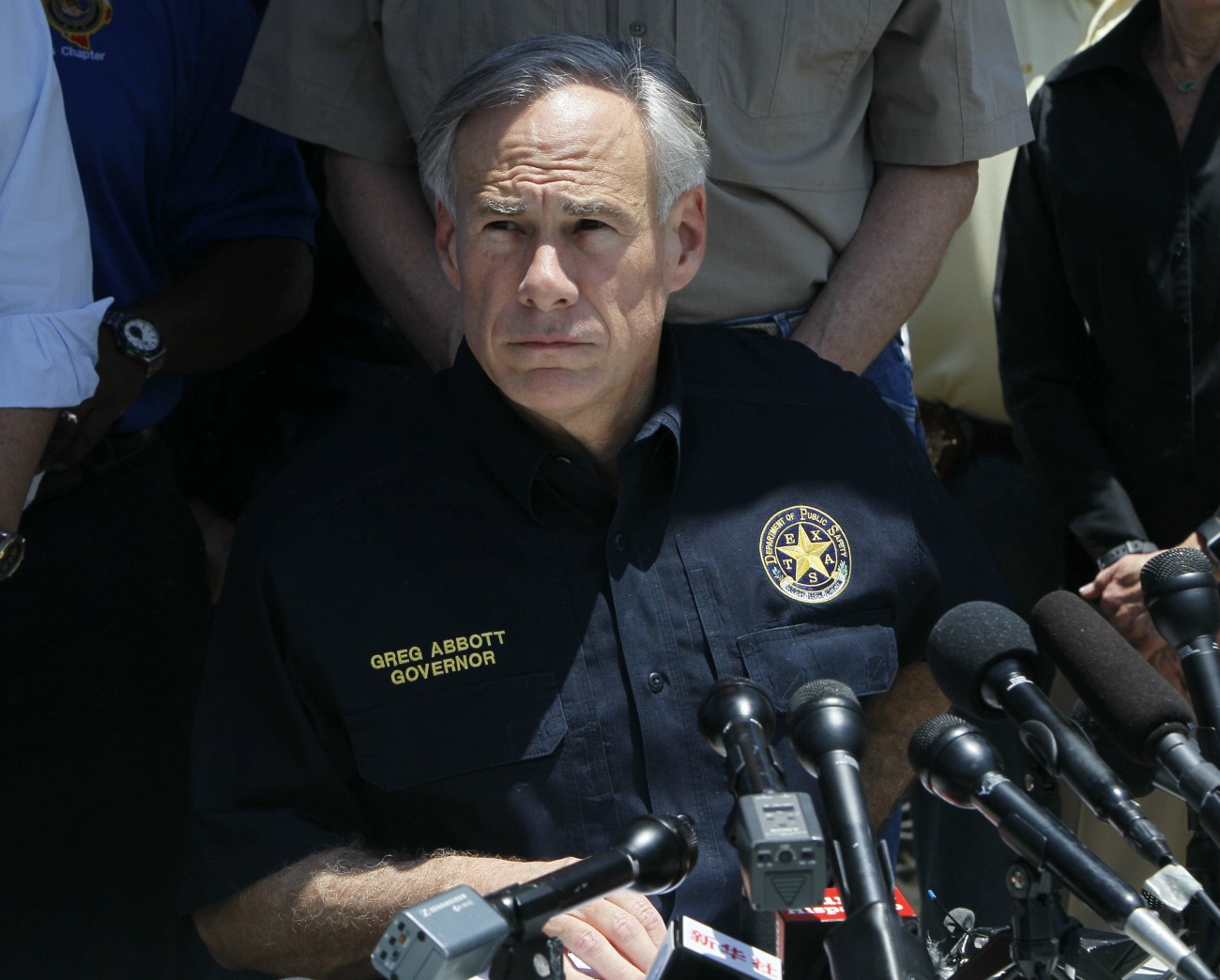 Texas has handled the pandemic poorly, and most of that is because of their governor, Greg Abbott. He is contemptible, vile, ignorant and MAGA. He lifted lockdown restrictions too early back in March, and he's spent the past five months ordering people to stop wearing masks and to stop social distancing. When cities and local ordinances try to keep some restrictions in place, he's actually sued to make people less safe. He's also tried to assert that as governor, he can ban vaccine mandates. Which is… not how any of this works. Texas has one of the worst vaccination rates in the country, Texas's hospitals are being overwhelmed with Covid patients and hardly anyone in the state is taking any of this seriously. And now Gov. Abbott has Covid. *muffled laughter*
Gov. Greg Abbott of Texas tested positive for the coronavirus on Tuesday, though he has no symptoms, the governor's office announced. An ardent opponent of mask and vaccine mandates, Mr. Abbott has taken his opposition to such requirements all the way to the state Supreme Court. Mr. Abbott, who is fully vaccinated, will now be isolated in the Governor's Mansion while receiving medical treatment.

The Governor's office said: "Governor Greg Abbott today tested positive for the COVID-19 virus. The Governor has been testing daily, and today was the first positive test result. Governor Abbott is in constant communication with his staff, agency heads, and government officials to ensure that state government continues to operate smoothly and efficiently. The Governor will isolate in the Governor's Mansion and continue to test daily. Governor Abbott is receiving Regeneron's monoclonal antibody treatment.

"Governor Abbott is fully vaccinated against COVID-19, in good health, and currently experiencing no symptoms. Everyone that the Governor has been in close contact with today has been notified. Texas First Lady Cecilia Abbott tested negative."

Vaccinations in Texas lag behind those of many other states, and coronavirus deaths are rising, though far more slowly than in prior waves, given that a majority of the state's oldest and most vulnerable residents are now vaccinated. The state has averaged more than 14,700 new daily cases as of Monday, an increase of 53 percent from two weeks earlier, according to a New York Times database.
[From The NY Times & Gov. Abbott's Office]
Who would have ever thought that the douchebag who tried to ban vaccine mandates AND masks AND social distancing protocols would end up getting Covid? Oh, right. And for a vaccinated guy who is trying to convince everyone that he's A-OK, it's a bit curious that he's already taking Regeneron, huh. I bet the tens of thousands of new Covid patients in the strained hospitals would like to have access to that treatment too. What an absolute sh-tshow.
Oh and guess what? Gov. Abbott also got a third shot, a booster shot. Which is worrying because he still got Covid, but also politically damaging because he's making it harder for Texans to get vaccinated.
Abbott bans mask mandates and vaccine mandates for everyone else, but he'll reportedly protect himself with a booster dose. https://t.co/Gw0lQnG4H1
— Kyle Griffin (@kylegriffin1) August 17, 2021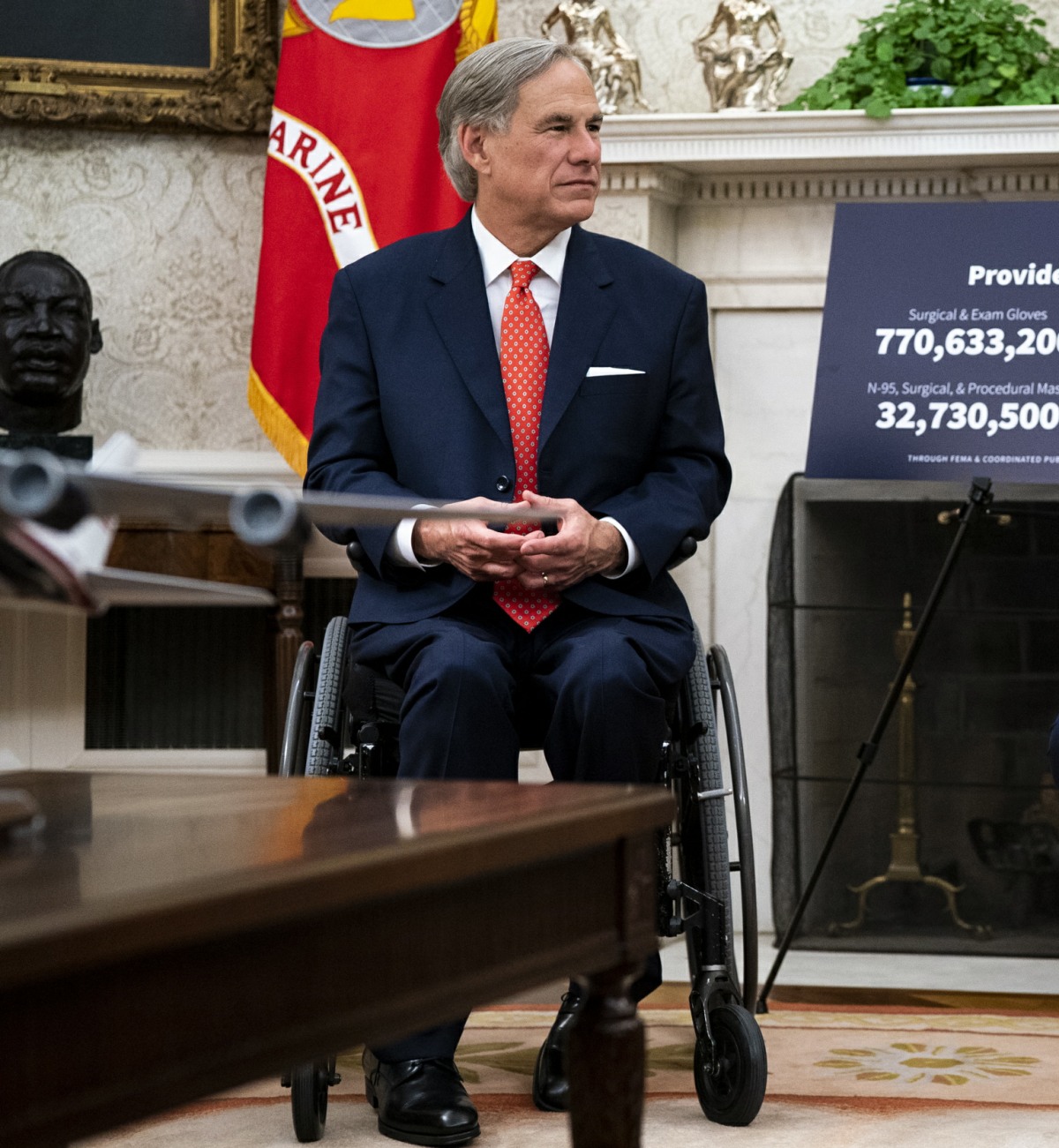 Photos courtesy of Avalon Red.
Source: Read Full Article