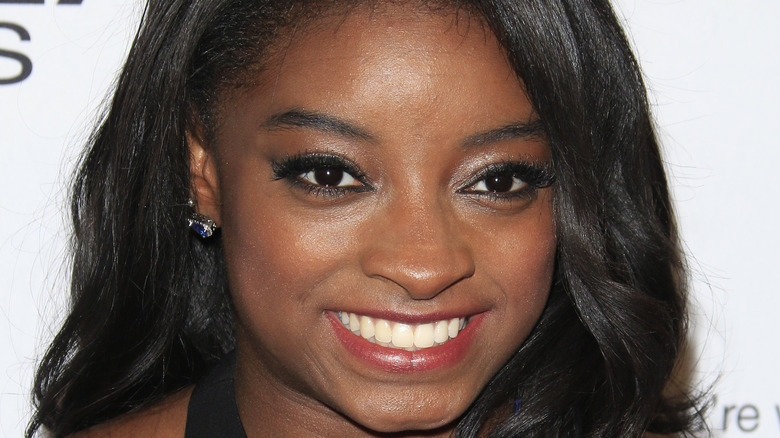 World-renowned gymnast Simone Biles has had a difficult time at the Tokyo Olympics. The 2016 individual gold medalist had to withdraw from the gymnastic team final and the first three apparatus finals because of the strain on her mental health (via New York Post). Biles said (via The Guardian), "It wasn't easy pulling out of all those competitions." Biles added that she chose to prioritize herself. She explained, "People just thought it was easy, but I physically and mentally was not in the right head space and I didn't want to jeopardize my health and my safety because, at the end of the day, it's not worth it."
The star later decided to defend her bronze medal on the balance beam and walked away victorious. She explained that she was grateful to walk away with the bronze medal. The 24-year-old said, "[It] just meant the world to be back out there. And I wasn't expecting to walk away with the medal. I was just going out there doing this for me." 
While Biles was happy with how she finished her run in Tokyo, the Olympian was in a rush to get home.
Simone Biles; aunt passed away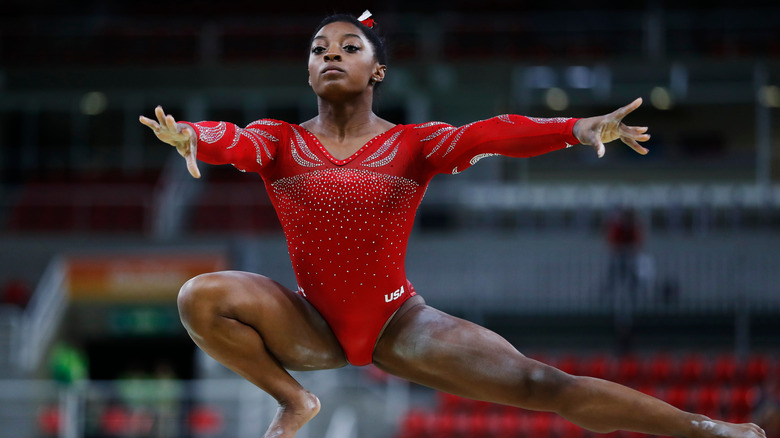 After the beam finals, Simone Biles' aunt on her father's side "unexpectedly passed," the Ohio native told reporters (via People). 
Simone Biles' coach, Cecile Canqueteau-Landi, spoke to the outlet about the devastating loss. "That was another one, I was like, 'Oh my God. This week needs to be over," she said. She explained that Biles powered through the painful time. Landi asked the Olympian how she could help but Biles replied she just needed time. The Team USA Gymnastics coach continued, "She called her parents. She said, 'There's nothing I can do from over here. So I'm just going to finish my week and when I get home we'll deal with it.'"
Landi also shared her perspective on Biles withdrawing from a few events to protect her mental health. She said, "I don't think I would have had the guts to say I'm not okay. I think I would have probably just crashed somewhere, and probably injured myself. I think for me, she's the first one at a meet at the biggest stage, to say 'I'm not okay.' A lot of people don't understand it, but we do." 
Despite facing many challenges in Tokyo, Biles managed to leave Japan as not only a medalist but an inspiration to people around the globe who struggle with mental health issues. 
If you or someone you know is struggling with mental health, please contact the Crisis Text Line by texting HOME to 741741, call the National Alliance on Mental Illness helpline at 1-800-950-NAMI (6264), or visit the National Institute of Mental Health website.
Source: Read Full Article