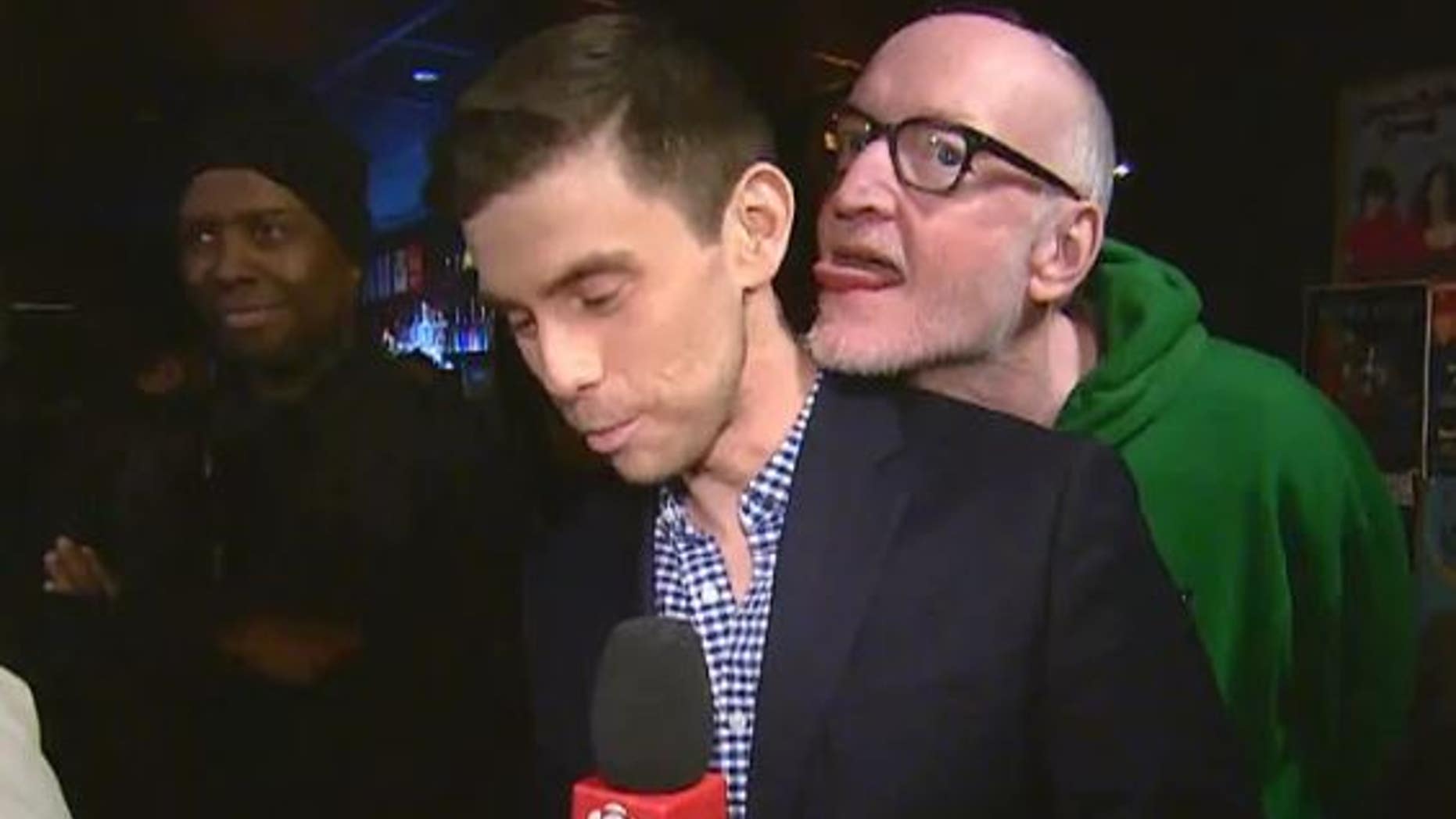 A Canadian actor and comedian was seen in a video appearing to lick a reporter during a live hit.
(CBC)
A Canadian reporter filed a police complaint Wednesday, claiming that a comedian licked him while he was reporting live on TV, according to a report.
Chris Glover, of CBC Toronto, was covering a story at a Toronto comedy club Tuesday evening when a man – who was later identified as Boyd Banks – was seen approaching him from behind. The man appears to hover over Glover's shoulders for a few moments before he allegedly licked his left ear.
Glover wrapped up the story, telling host Dwight Drummond: "Things are getting a little awkward out here, so I'm going to pass it back to you Dwight."
CANADA EX-ATTORNEY: GOVERNMENT TRIED TO INTERFERE IN CASE
The alleged incident has since gone viral on social media, the CBC reported.
GET THE FOX NEWS APP
Reached by phone by CBC Radio's "As It Happens," on Wednesday, Banks apologized for his actions saying, "I am an idiot … I want to apologize to the stand-up community in Canada and of course the reporter, who was doing his job."
Source: Read Full Article