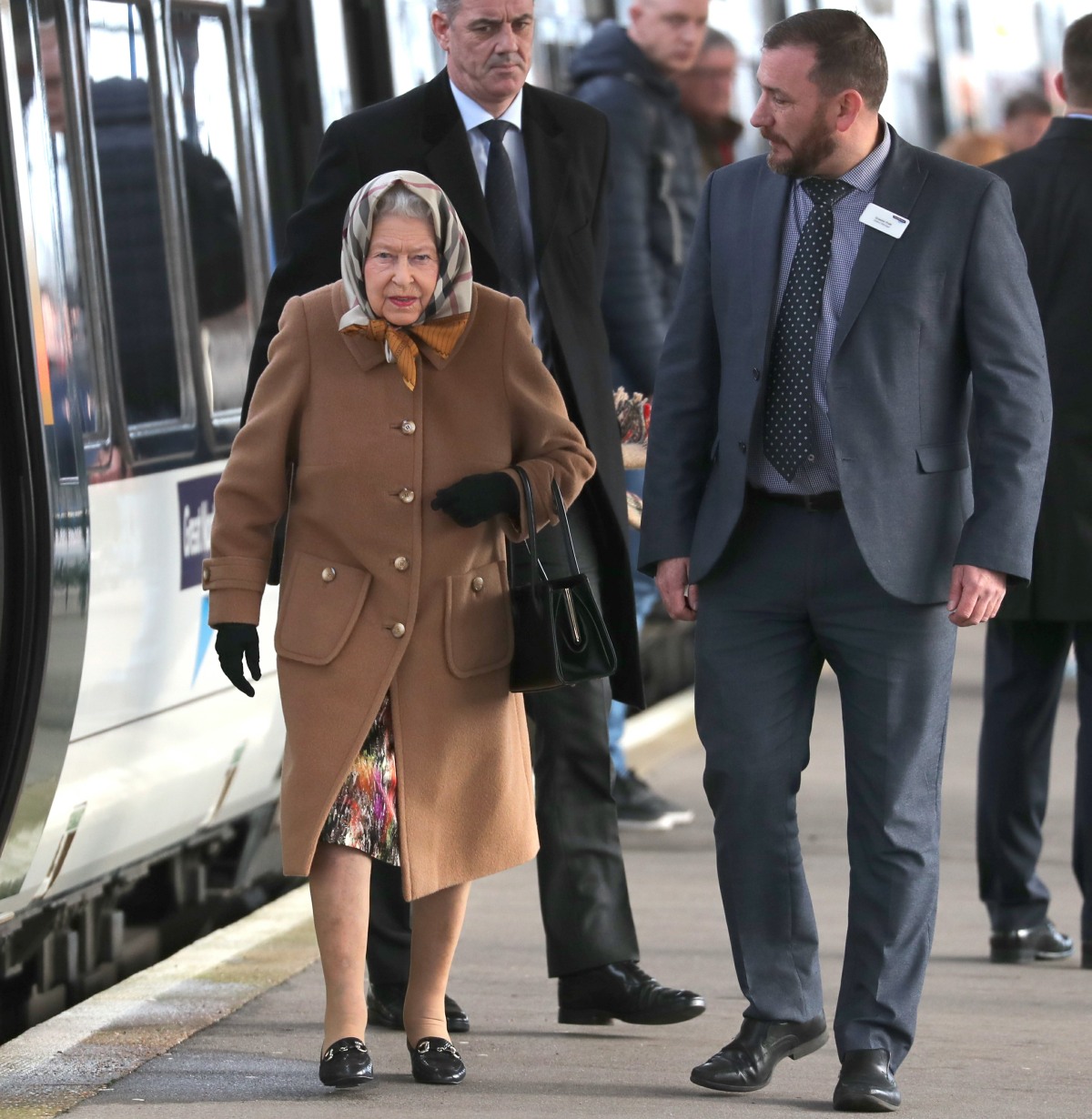 Here are some photos of Queen Elizabeth traveling by train to Norfolk on Thursday. Wednesday was her big Christmas luncheon at Buckingham Palace, and she usually travels the day after to Sandringham. There are a few unusual things about these photos – for one, the Queen usually loves to wear bright colors, even in the dead of winter, so it feels noteworthy that she's in this brown coat. Also notable? Prince Philip didn't travel with his wife. He also arrived separately by car to Buckingham Palace on Wednesday for the Christmas lunch. My question: are Liz and Phil living separate lives??
Do you think the Queen is worried about all of the drama and petty squabbles involving Prince William, Prince Harry and their wives? Vanity Fair would have us believe that she was concerned about Meghan's father enough to order the courtiers to try to do something, only to have Meghan try to manage it on her own. Still, I'm guessing that the Queen will try to enjoy her Christmas holiday with her extended family – she reportedly asked to be surrounded by all of her grandchildren and great-grandchildren this year.
One last thing: for Christmas, the Buckingham Palace pastry chefs shared their tips for royally perfect gingerbread cookies. Apparently, the Queen doesn't like gingerbread cookies in the shape of men – she prefers the cookies in the shape of hearts, stars and bells.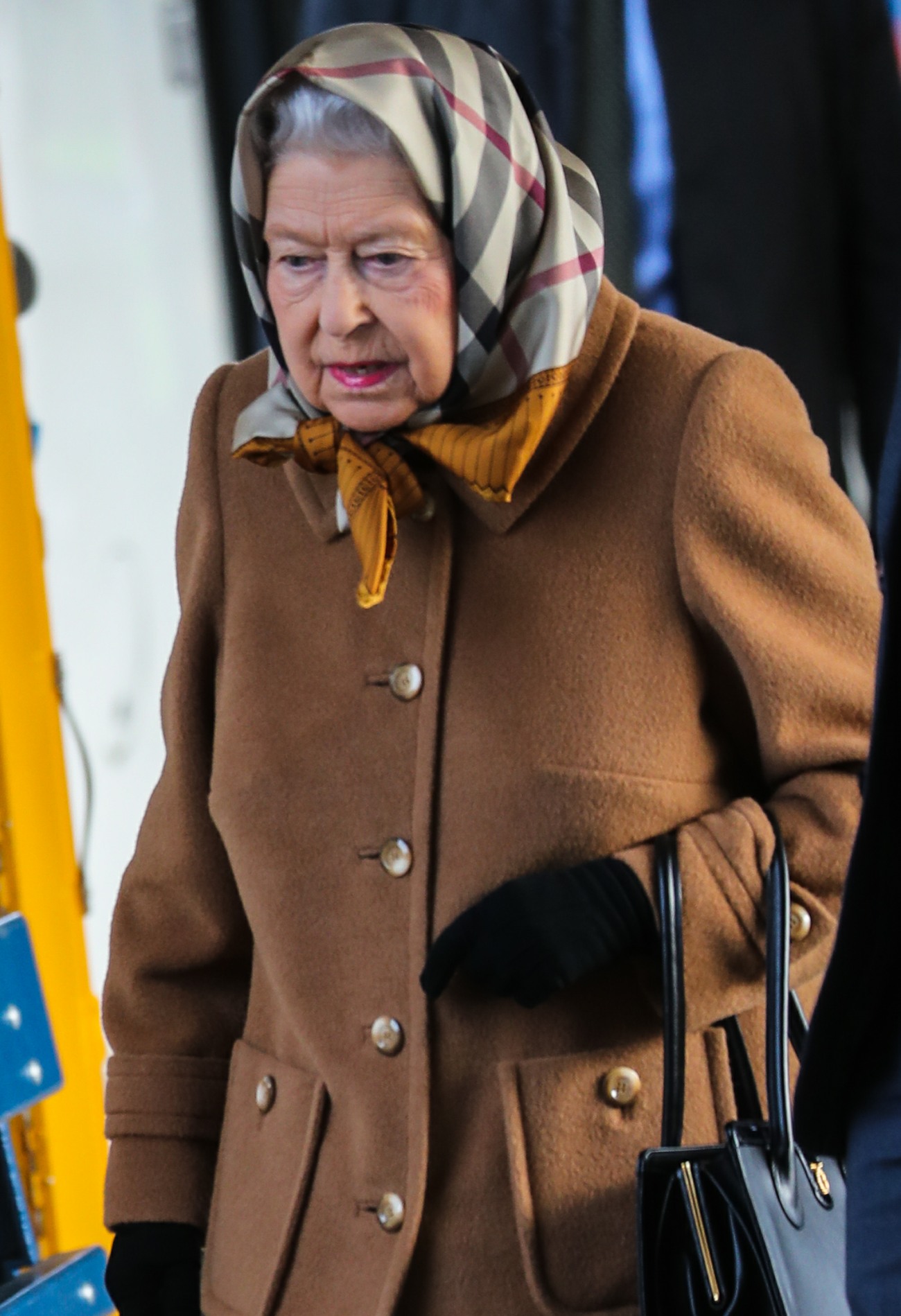 Photos courtesy of WENN.
Source: Read Full Article