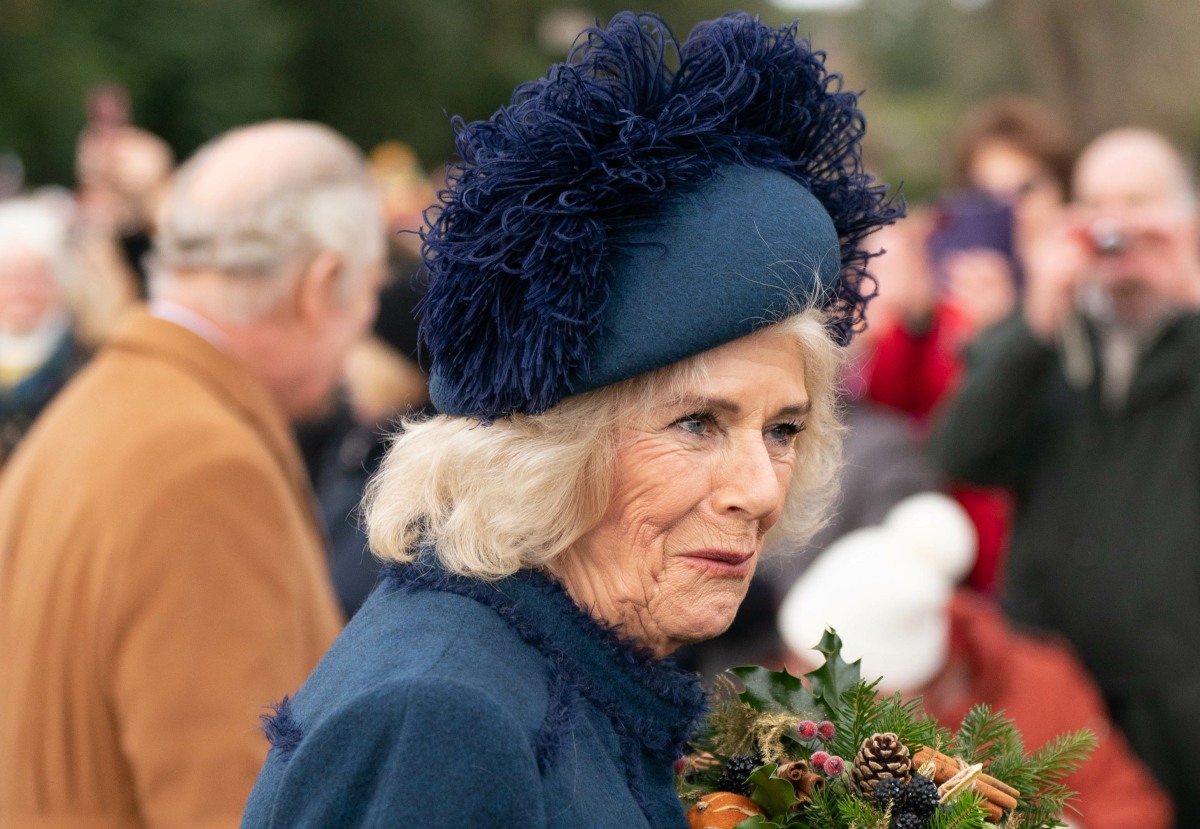 For months, the coronation plans have been focused on King Charles's need to throw himself a big clowning party and whether the Sussexes will turn up. But in recent days, a new storyline has emerged: the significance of the queen consort's title and her children and grandchildren from her first marriage being included in the coronation. Camilla has two adult children, Laura and Tom Parker Bowles, and she has teenage grandchildren. Camilla wants her granddaughters to act as members of the aristocracy and hold some special Chubbly canopy during the coronation ceremony. As in, Camilla wants to ensure that her children and grandchildren have significant roles and a significant place within the coronation, all while Charles and Camilla are both making a huge deal about how the Sussexes will be punished and excluded from having roles in the same ceremony. Well, the royal rota has gotten their marching orders and they're now busying themselves with the task at hand: fussing over the importance of highlighting the homewrecker queen's family to the exclusion of everyone else. From Camilla Tominey's latest piece in the Telegraph:
Queen Side Chick: At times, the Prince of Wales and the Duke of Sussex have seemed like a latter day reflection of the Brothers Grimm folk stories – struggling to adjust to the arrival of their father's second wife following the death of their beloved mother Diana, Princess of Wales. Indeed, Harry's autobiography Spare, which was highly critical of the Queen Consort, did little to alter perceptions of tensions at the heart of the monarchy over the woman Diana famously described as the "third person" in her marriage to Charles.

Camilla's equal billing: Yet there is a changing of the guard under way in the Royal family which looks set to finally propel Camilla to the top of the House of Windsor hierarchy after two decades spent as her husband's "plus one". As she prepares to be crowned alongside the King on May 6, the 75-year-old divorcee is set to be given equal billing at the biggest royal event in 70 years.

A new era of equality: News that the grandmother of five's own family is to play a part in the ceremony at Westminster Abbey speaks to a new era of equality behind palace walls, with the King having insisted that Camilla be placed on an almost equivalent footing to his own. It is not only a reflection of Charles III's sense of devotion to the woman he describes as the "love of my life" but also designed to reflect a sense of the Royal family's "realness" back to the public.

Ah, the Sussexes made the Windsors seem 'real': Yet while the Duke and Duchess of Sussexes' popularity has nosedived in the UK since they first started washing the family linen on Oprah Winfrey's primetime laundrette, in the wake of "Megxit" the public appears to find the Royals even more relatable. Yes – William and Kate's reputations took a bit of a kicking with tales of hormonal disagreements and fights over dog bowls. But one unintended consequence of Harry's memoir has been to make his nearest and dearest appear, as the late Queen once put it, as "like all the best families" with its "share of eccentricities, of impetuous and wayward youngsters, and of disagreements".

Roles for Camilla's grandchildren & Prince George: A significant role is also being planned for Prince George, nine, not only as the King's oldest grandchild but second in line to the throne. As one source told The Sunday Times: "It sends a nice signal and is quite a bold move. It is another example of the King and Queen Consort being unafraid to shake things up a bit to reflect the realities of modern life, of which a blended family is a central element."

Montecito feathers: Yet what might this mean for frosty royal relations with Harry and Meghan? With the couple set to be invited to the long bank holiday weekend of celebrations, but with no word yet on whether they will actually attend, the move to include some grandchildren but not others is likely to ruffle feathers in Montecito. Harry already felt forced out by the late Queen and his father seemingly prioritising public appearances with William and George to his own immediate family. What he is likely to make of the Parker Bowles clan being front and centre is anyone's guess (although he is said to get on well with his stepsiblings Tom and Laura, who were both invited to the royal wedding in 2018).
[From The Telegraph]
"Fights over dog bowls" are you f–king kidding me??? I'm always blown away by the level of projection allowed in British reporting. The Windsors do something awful, a royal reporter says "I bet Harry is mad about that," and it immediately becomes part of the straight reporting, that there are "ruffled feathers" in Montecito. Now, I don't think this ruffles feathers as much as it's just another reason why Harry and Meghan will (hopefully) decide to opt out completely. My dream scenario is that Harry and Meghan don't say anything either way until the very last moment – which would probably be mid-April – and then they announce that they're not coming, they wish Charles well and they're donating to some British charity as a way to highlight Charles's excess.
As for Camilla getting everything she wants… from what I've seen in recent days, none of this is going down well in the UK or anywhere else. I think that's why Tominey and the other reporters have been tasked with hyping up the "blended, modern family" angle. Except that the only blended, modern families acceptable to these people are the all-white ones, and no amount of embiggening is going to save this horsey mess.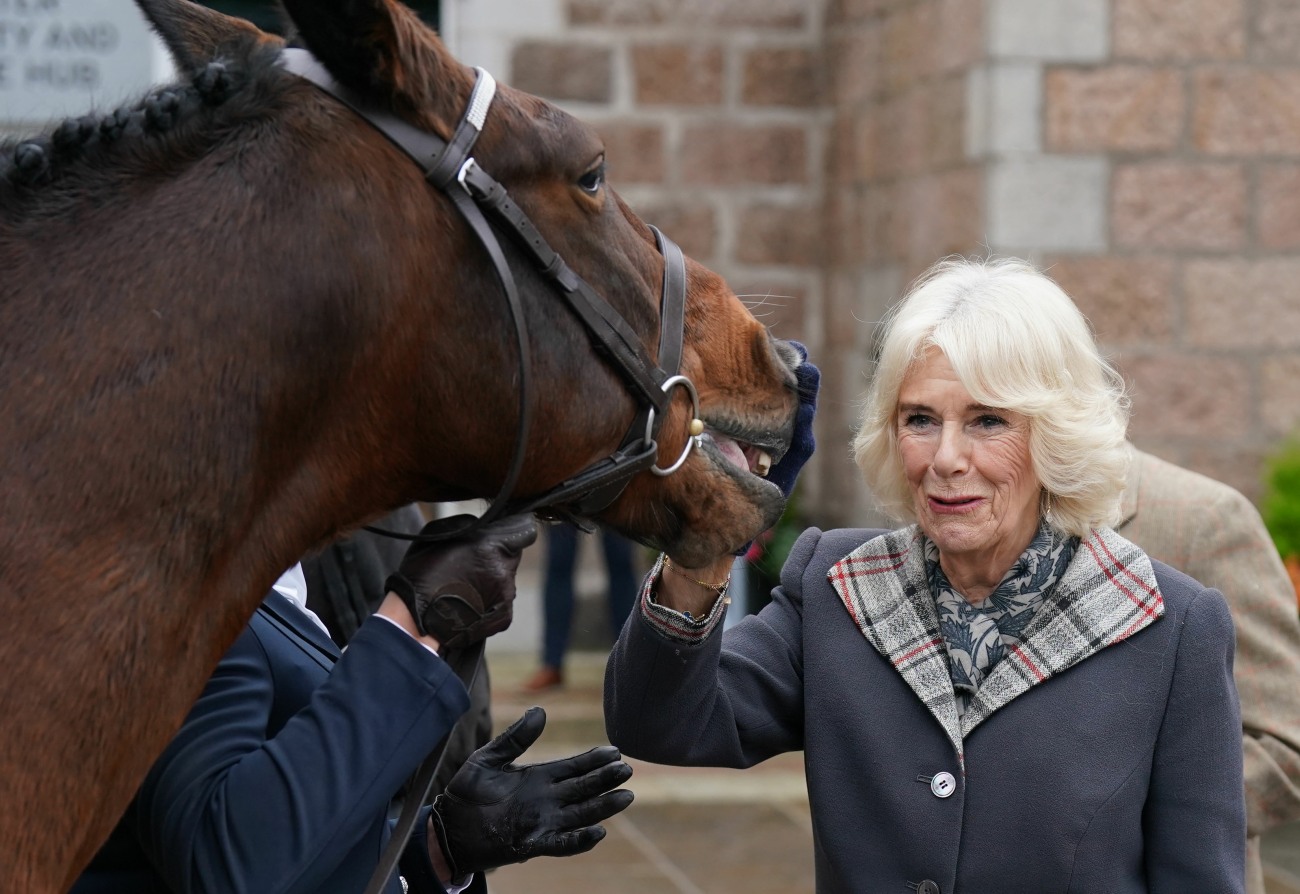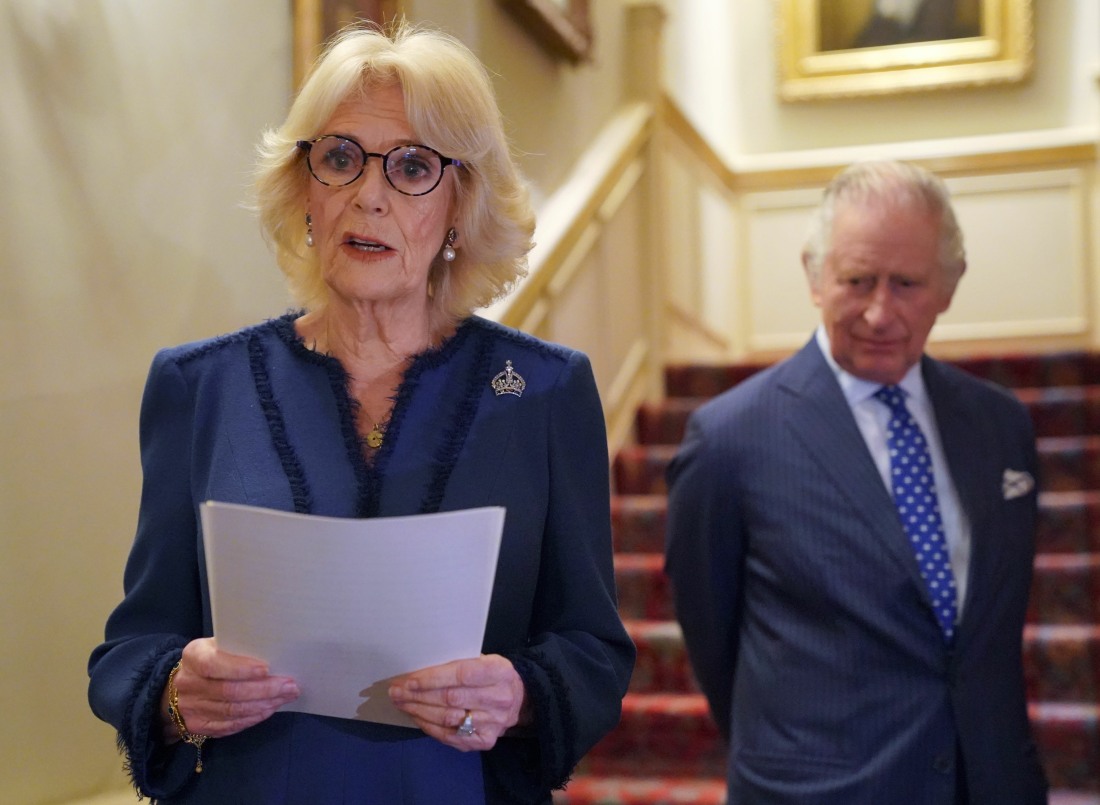 Photos courtesy of Cover Images.
Source: Read Full Article