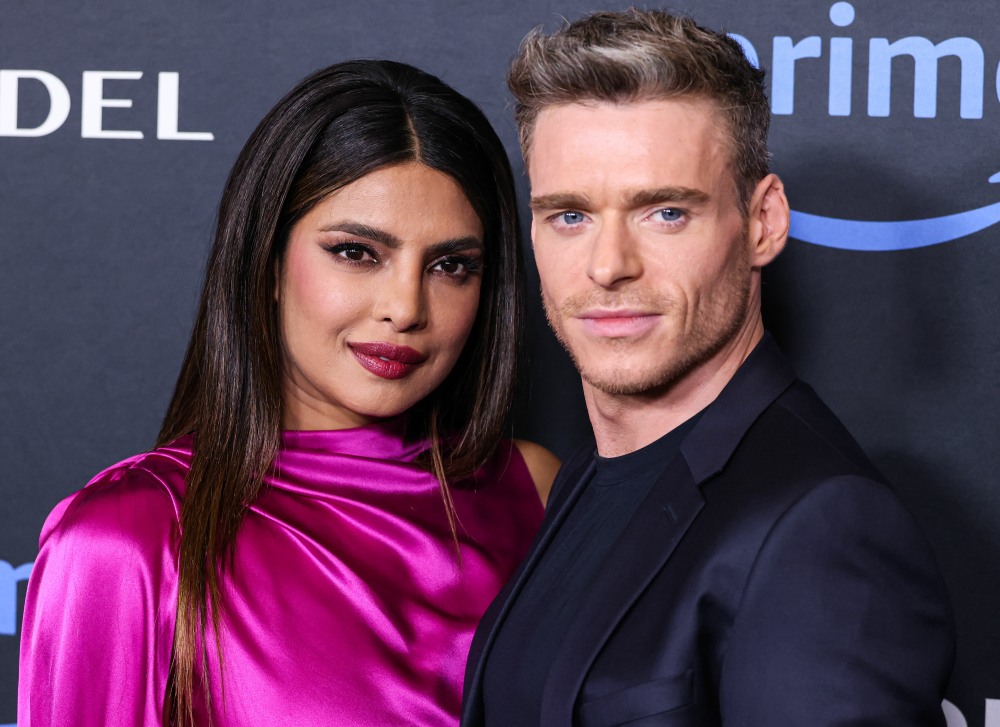 One of my favorite stories I wrote this month was that terrifically stupid post about the live-action Little Mermaid, and how there's some "mockery" of the Princess of Wales, aka Kate. Ariel makes a disgusted expression when Prince Eric tries to guess that her name is "Catherine." That's it. That's the whole "mockery." The British media tried to make it sound like it was some kind of huge conspiracy involving the Duchess of Sussex's many "Disney connections," which is weird because I thought the British media believed that Harry and Meghan are deeply unpopular and powerless in LA? Regardless, it looks like The Little Mermaid isn't the only affront to Keen Kate's regal jazz hands. There's also some kind of "crude and sexual jibe" about Kate in Amazon Prime's Citadel. You know, the Prime series starring Meghan's friend Priyanka Chopra.
A big budget thriller starring one of the Duchess of Sussex's best friends makes a crude and sexual jibe about the Princess of Wales. Citadel, which is being screened on streaming giant Amazon Prime, stars Indian actress Priyanka Chopra Jonas who has repeatedly backed Meghan publicly. Ms Chopra Jonas, 41, plays the leading lady, an elite espionage agent Nadia Sinh in the five-part spy action series. And in the third episode, she is involved in a scene with a crime boss named Balduino Basto, portrayed by Sen Monro.

Richard Madden's character Mason Kane goes to see Basto in Morocco under Nadia's instructions and she is speaking to him in his ear. Basto is then asked for help to break into the armed forces chief's office. It prompts him to say: 'The chief of armed forces? You might as well have asked me how to get between the legs of the Duchess of Cambridge!'

Ms Chopra Jonas and the Duchess of Sussex, 41, became friends when they met at an Elle magazine event in 2016 and soon after the Duchess of Sussex interviewed for her blog The Tig, which is no longer in existence. They were also seen at the theatre together on New York's Broadway where they were watching musical Hamilton shortly after.

In July 2021, Ms Chopra Jonas appeared to 'ignore' Kate and her husband, Prince William, as they were clapped into the Royal Box at Wimbledon. In a clip which emerged at the time, the Bollywood actress opted to fiddle with her scarf as the Duke and Duchess of Cambridge took their seats to rapturous applause from the crowd ahead of the Women's Singles Final.
[From The Daily Mail]
*adjusts pie chart* Ah yes, remember when Priyanka made a point of ignoring Kate at Wimbledon, therefore Meghan clearly ordered Priyanka to order Prime to hire anti-Kate writers and look what happened! A very weird joke using a title Kate doesn't even use anymore. The Mail also says that this happened in Citadel's third episode… which apparently was released on May 5th. It took the Mail two weeks to watch the episode, is what I'm saying. While I like Priyanka, it's not like people are watching or talking about Citadel, so she's got bigger problems than this. And no, this wasn't a conspiracy, although I bet Priyanka doesn't give a crap about Kate in general. But Priyanka didn't write the script! And I don't even think Priyanka and Meghan are all that close, but whatever. This might be dumber than the Little Mermaid thing.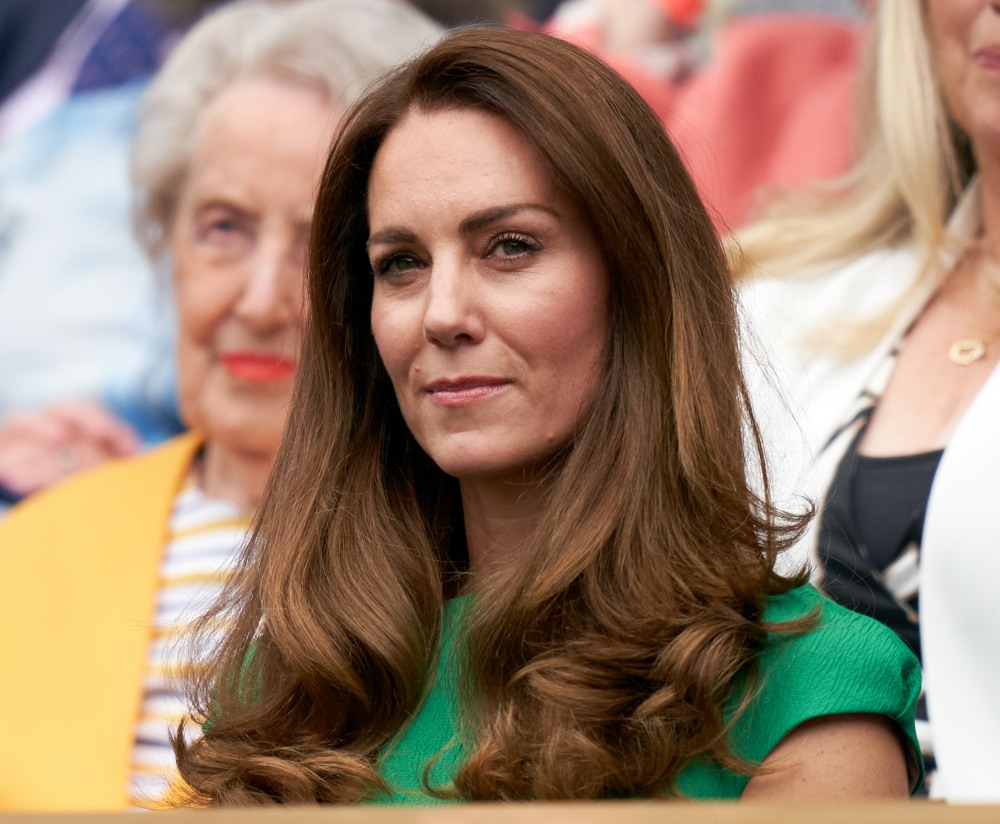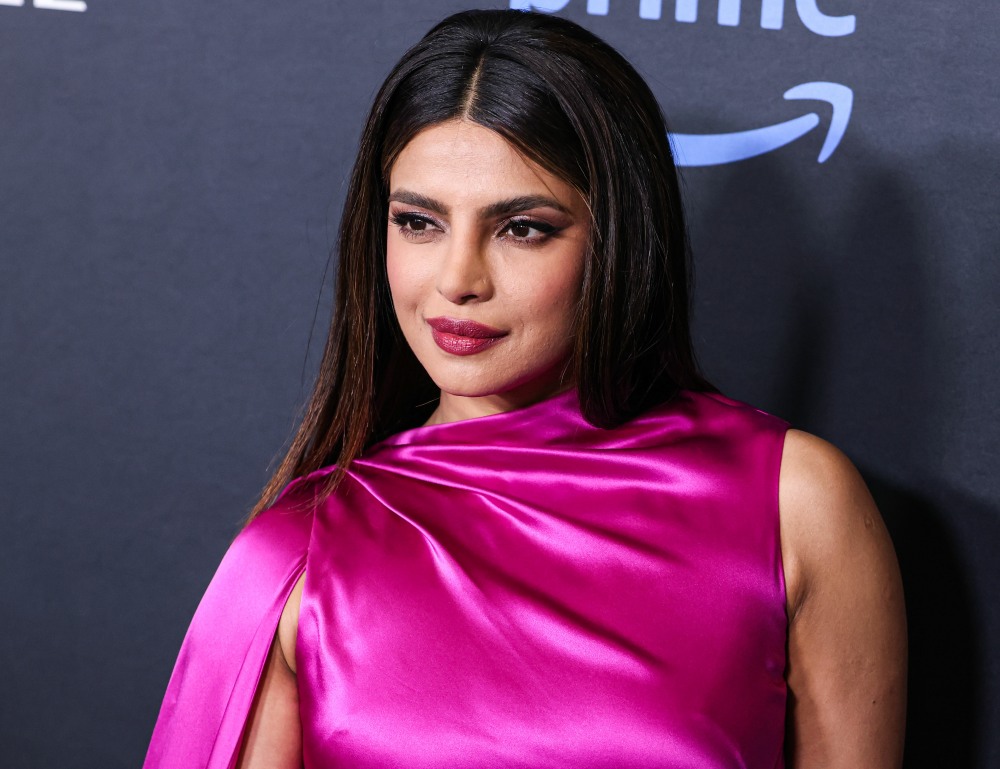 Photos courtesy of Avalon Red.
Source: Read Full Article