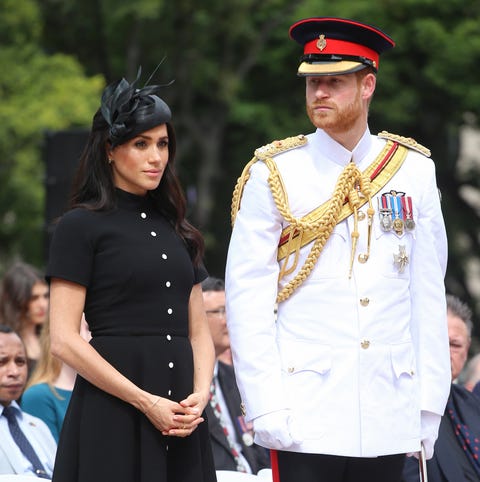 Amid all the (probably exaggerated) drama surrounding Meghan Markle and Kate Middleton, Prince Harry is reportedly at a loss for what to do about it, and it's putting some stress on his marriage.
"It has put pressure on her relationship with Harry. He's very frustrated with how little can be done," a source told Us Weekly. "Keeping her away from the negativity and harm has been hard for him. It's been his purpose in their relationship to keep her away from the negativity."
In case you haven't been on the internet lately, countless reports have surfaced over the past couple weeks that Kate and Meghan are feuding. The palace has categorically denied them, but Meghan's still taking a lot of heat for reportedly being "demanding" towards her staff.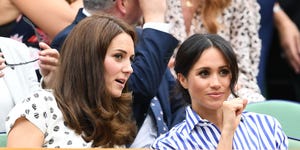 This week, it was announced that another member of Meghan's staff was leaving, which seemed to support the theory that Meghan was difficult to work with, even though Kate had similar staff turnover when she and Prince William got married.
If you're looking for proof that all of these shenanigans are nonsense, you should know that not only do Kate, Will, Harry and Meghan keep in touch in a group chat, but they'll be spending Christmas together, and Kate's really pumped about Harry and Meghan's baby. So yeah, it seems like all is well in Royal Land.
Follow Emma on Instagram.
Source: Read Full Article