Olivia Wilde has opened up about her decision to fire Shia LaBeouf from Don't Worry Darling. To recap, LaBeouf had been cast as Jack alongside Florence Pugh's Alice in the upcoming thriller movie, but was later replaced by Harry Styles due to "scheduling conflicts".
But now, director Wilde has spoken out for the first time about what really lead to LaBeouf's departure. "I say this as someone who is such an admirer of his work. His process was not conducive to the ethos that I demand in my productions," she told Variety. "He has a process that, in some ways, seems to require a combative energy, and I don't personally believe that is conducive to the best performances."
She went on: "I believe that creating a safe, trusting environment is the best way to get people to do their best work. Ultimately, my responsibility is to the production and to the cast to protect them. That was my job."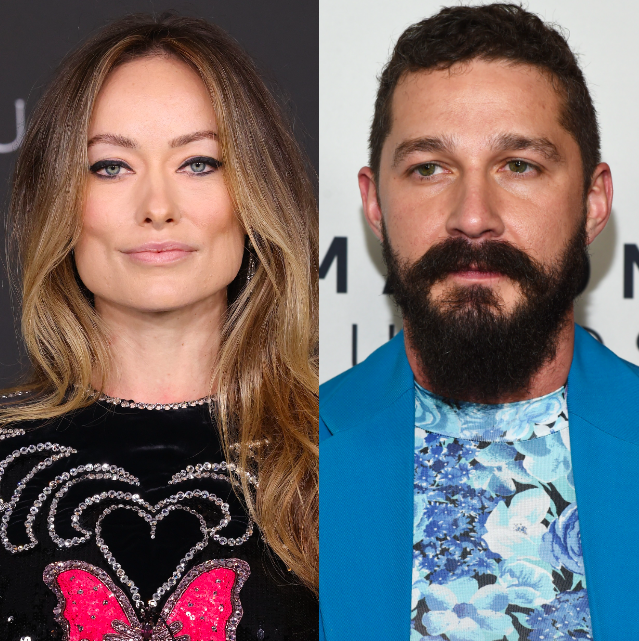 Just months after his departure from the movie, LaBeouf's ex-girlfriend and former co-star, FKA Twigs (real name Tahliah Barnett), sued him for sexual battery. She described their relationship as a "living nightmare" and also claimed that LaBeouf "knowingly" infected her with an STD.
LaBeouf has denied the allegations, and said via his legal team that he was not responsible for causing his ex-partner any "injury or loss", adding that she is not "entitled to any relief or damages whatsoever" and that he denies "each and every" claim made against him. However, he previously told the New York Times that his struggles with alcohol had caused him to be abusive to those around him.
"A lot came to light after this happened [LaBeouf's departure from Don't Worry Darling] that really troubled me, in terms of his behavior," Wilde added. "I find myself just really wishing him health and evolution because I believe in restorative justice. But for our film, what we really needed was an energy that was incredibly supportive. Particularly with a movie like this, I knew that I was going to be asking Florence to be in very vulnerable situations, and my priority was making her feel safe and making her feel supported."
Refuge's National Domestic Abuse Helpline 0808 2000 247, is available 24 hours a day 7 days a week for free, confidential specialist support. You can also visit click here to request a safe time to be contacted or to access live chat (live chat available 3pm-10pm, Monday to Friday).
Cosmopolitan UK has reached out to Shia LaBeouf's representatives for comment.
Source: Read Full Article