Did you ever make it out of that town where nothing ever happens?… it's no secret… that the both of us… are running out of time…???♥️
Back in September, the long-simmering beef between Nicki Minaj and Cardi B came to a head during New York Fashion Week. There was a physical altercation between the entourages, and Minaj was too much of a coward to actually say anything face-to-face to Cardi. Days later, Minaj attempted to take the high road, and act like she was the only classy one in the situation. That's stuck with me, this idea that Minaj sees herself as the "classy" Mean Girl, the one who is "above it all" in the dramas she often instigates. The reality is that Minaj is arguably one of the most problematic people in the music industry. She repeatedly stood up for her brother when he was arrested, tried and convicted of raping his 14-year-old stepdaughter. And now Minaj's new boyfriend is also a registered sex offender and killer. Ugh.
Fans are not impressed with Nicki Minaj's new beau. The "Barbie Dreams" rapper appeared to make her reported romance with Kenneth "Zoo" Petty — who is a registered sex offender in New York — Instagram official over the weekend after posting photos of him from her 36th birthday celebration in Turks and Caicos. On Sunday, Minaj shared two photos — one that features her posing with her leg wrapped around Petty while he looks at her lovingly another shot of him looking off into the distance — along with a caption quoting lyrics from Adele's 2015 hit, "Hello."

"Did you ever make it out of that town where nothing ever happens?…it's no secret…that the both of us…are running out of time," Minaj wrote. Minaj disabled the comments on the post debuting her new relationship after fans started slamming her for being with Petty given his questionable past.

Petty, 40, is a level two registered sex offender in New York, which means he's considered a "moderate risk of repeat offense" and will be required to register as a sex offender for life. According to online records from the New York Division of Criminal Justice Services, Petty was convicted in April 1995 of attempted rape in the first degree for an incident that occurred in September 1994 involving a 16-year-old girl. He was sentenced to 18 to 54 months in prison, but it is unclear how much time he actually served.

Minaj responded to a fan in the comments, writing, "He was 15, she was 16 … in a relationship. But go awf Internet. Y'all can't run my life. Y'all can't even run y'all own life. Thank you boo."

Petty also pleaded guilty to first-degree manslaughter in the shooting death of a man named Lamont Robinson in 2002, according to a criminal complaint obtained by The Blast. According to The Blast, Petty plead guilty to the manslaughter charge in March 2006 and served seven years in prison after being sentenced to 10. Petty was released in May 2013, and had been on supervised release for five years until May of this year.
[From People]
I'm open to the idea that Minaj is just doing this for attention, and this is her own version of "creating a controversy so that she can act aggrieved." I'm also open to the idea that Minaj has a terrible picker because she's an awful person. How many of her ex-boyfriends have come out to discuss how she abused them and gaslighted them? Maybe this isn't a case of "Poor Nicki fell for a bad dude." Maybe it's "Birds of a feather flock together."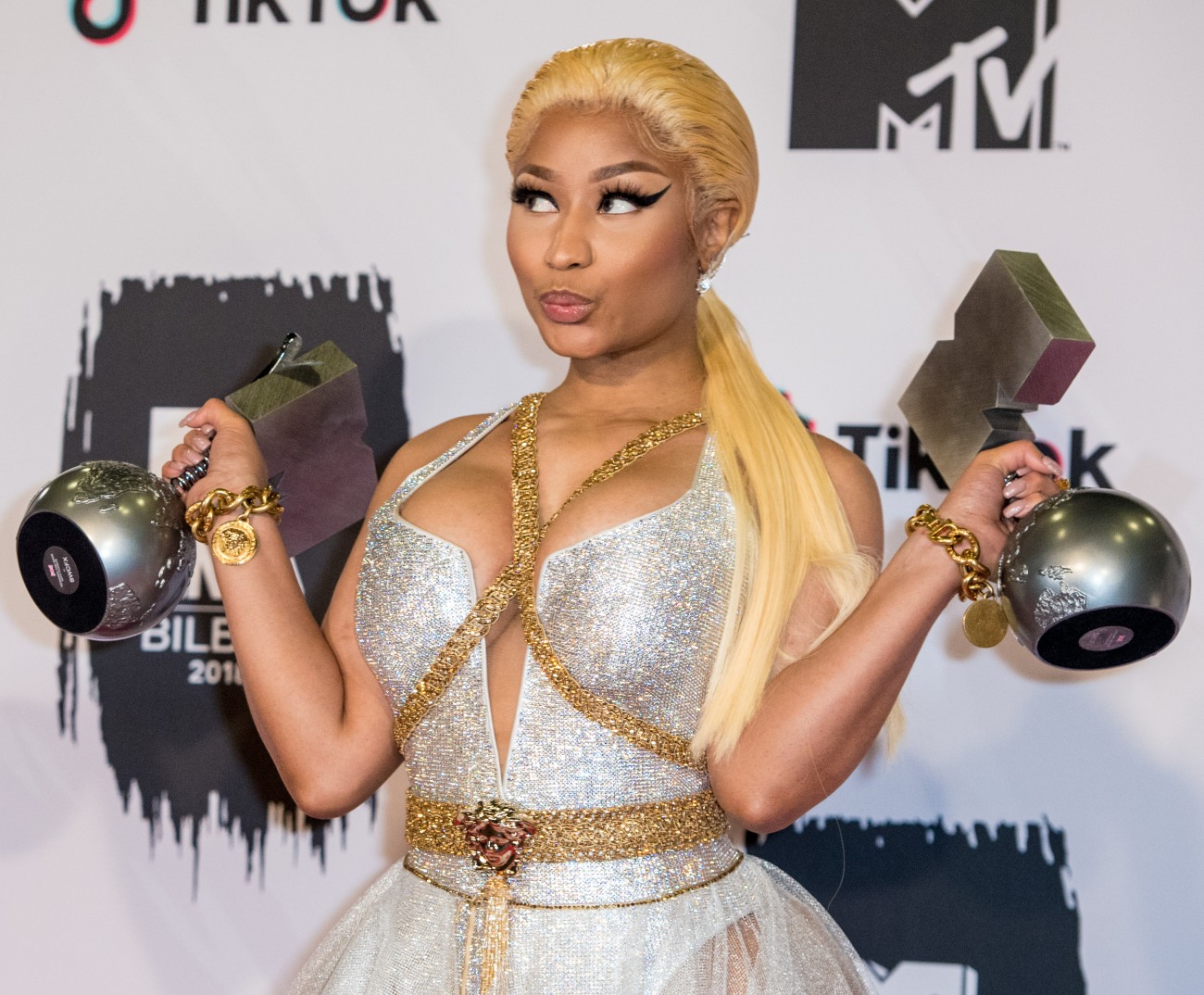 Photos courtesy of Instagram, WENN.
Source: Read Full Article