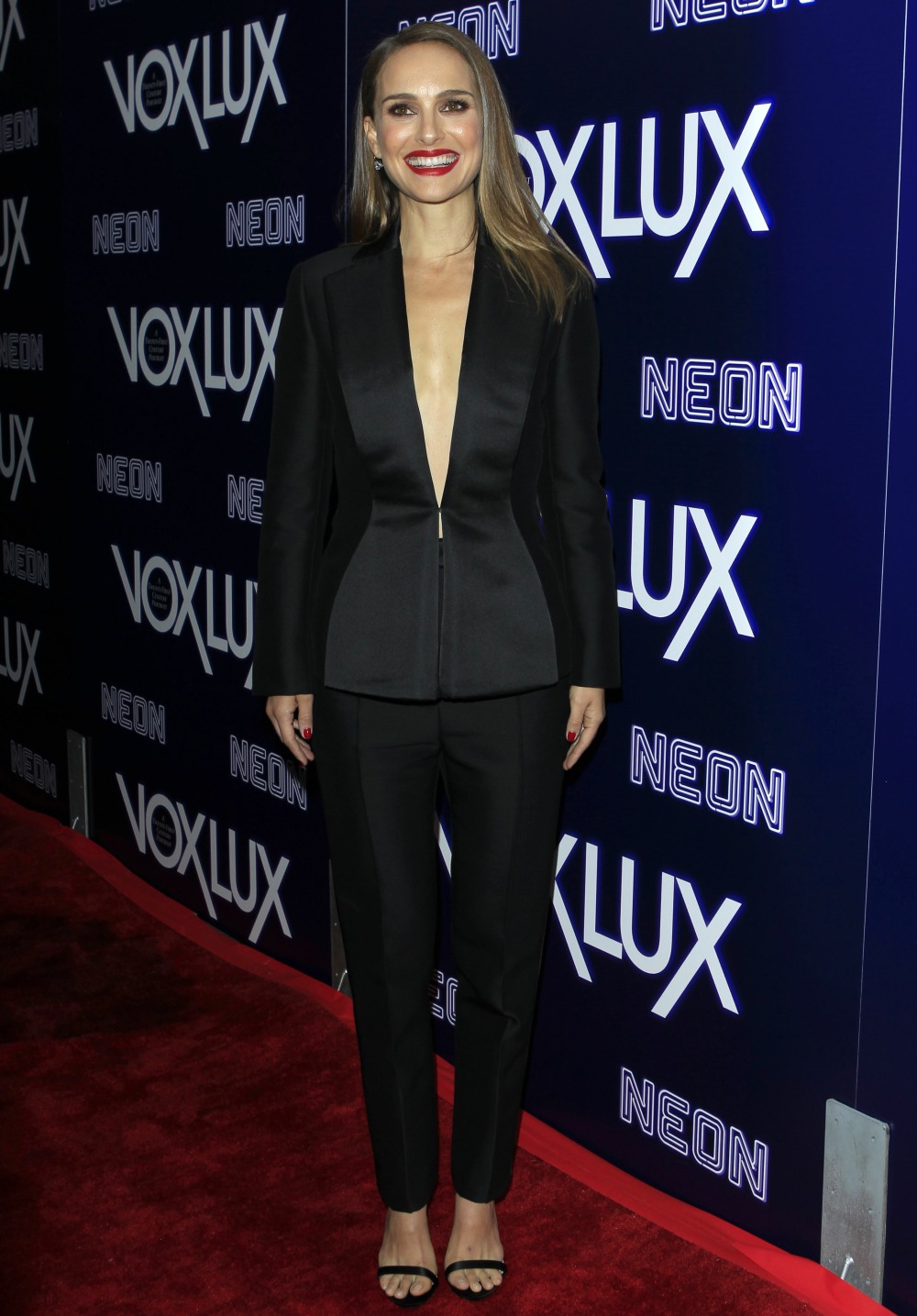 Here are some photos of Natalie Portman last night, fresh off her day-long BEEF with Jessica Simpson. I jest – Jessica and Natalie's beef was more of a misunderstanding, and they worked it out like adults. After they worked it out, Natalie attended the LA premiere of her film, Vox Lux. She wore this satin Dior suit which… is okay? I would have loved to see Natalie in something a bit crazier – she is playing a costume-wearing pop star, after all – but this is fine. I'm also including photos of Jude Law, her Vox Lux costar, wearing his favorite drop-crotch pants.
The root of Natalie's beef with Jessica Simpson was some off-hand comments Natalie made to USA Today during an interview. While the Jessica comments were arguably the most notable part of the piece, the whole piece is pretty good – you can read it here. Some highlights:
On gun violence: "I think all of us as citizens are at the sort of tipping point of saying it's enough, it's too much. And it's not possible that our government can ignore more than 12,000 people killed this year alone by other citizens."

Pop stars have it worse than actors: "People who succeed in music, their fandom is much larger than any actor, and it's them as themselves whereas actors are in character. There's a difference in expectation."

On Madonna: "I felt really lucky to have her as a little kid, because I saw someone who was brazen and disobedient and provocative and trying to mess with people and always changing – I thought it was a great thing to see in a woman growing up."

On working with her husband again for Vox Lux: "He knows how to make me look my best, work with my strengths and avoid the weaknesses, of which there are many."
[From USA Today]
I didn't realize that Benjamin Millepied did the choreography for Natalie's concert/performance scenes in Vox Lux. This seems…interesting? "He knows how to make me look my best, work with my strengths and avoid the weaknesses, of which there are many." The last time they worked together, it turned out that Natalie did very little of the ballet dancing which was the centerpiece of her Oscar campaign, and that Benjamin was part of the conspiracy to make it sound like Natalie had become a professional-style ballerina in 18 months, when the whole time he knew that ballerina Sarah Lane was the one doing almost all of the full-body dance shots in Black Swan. Just FYI – I've never forgotten that.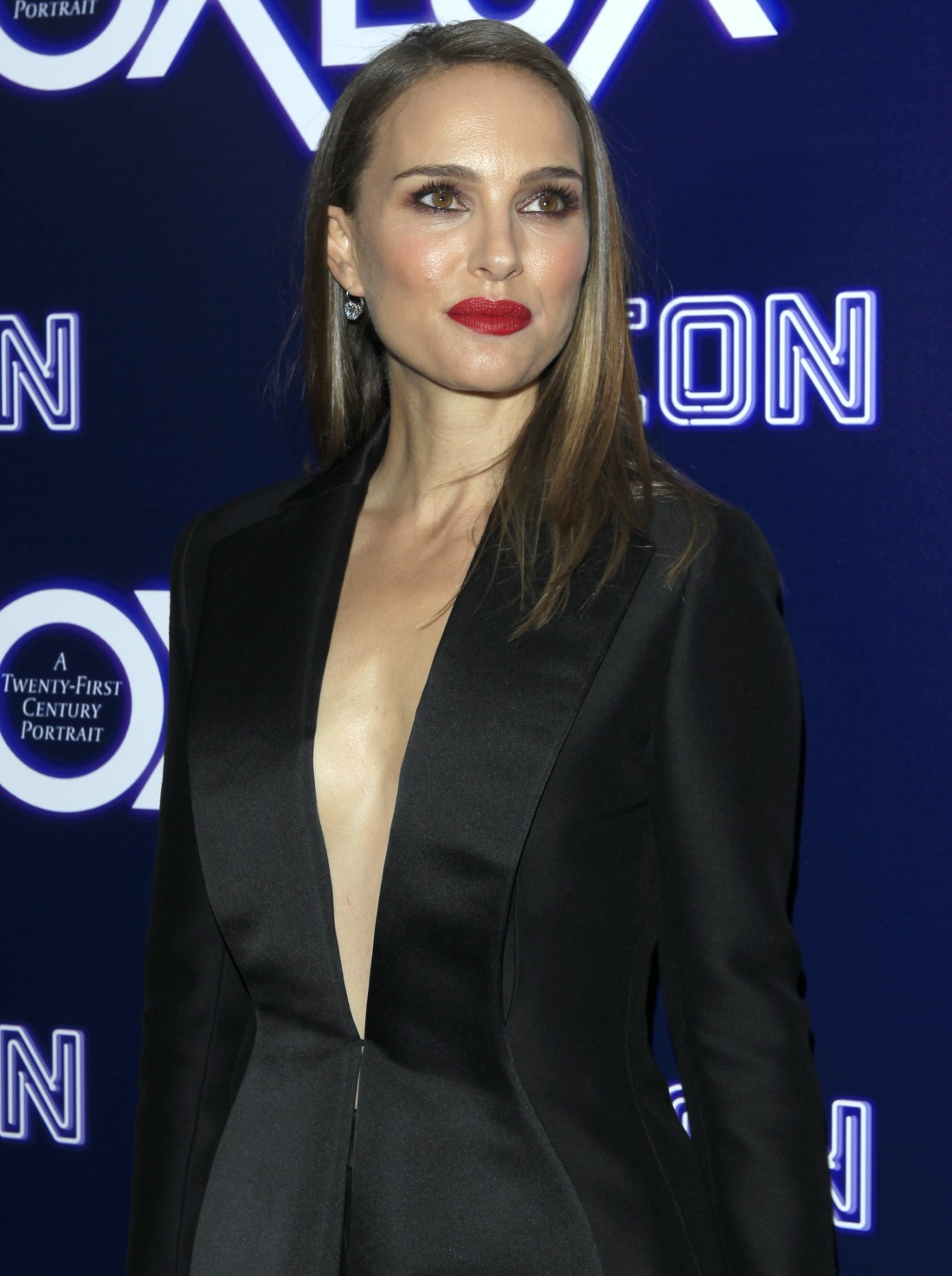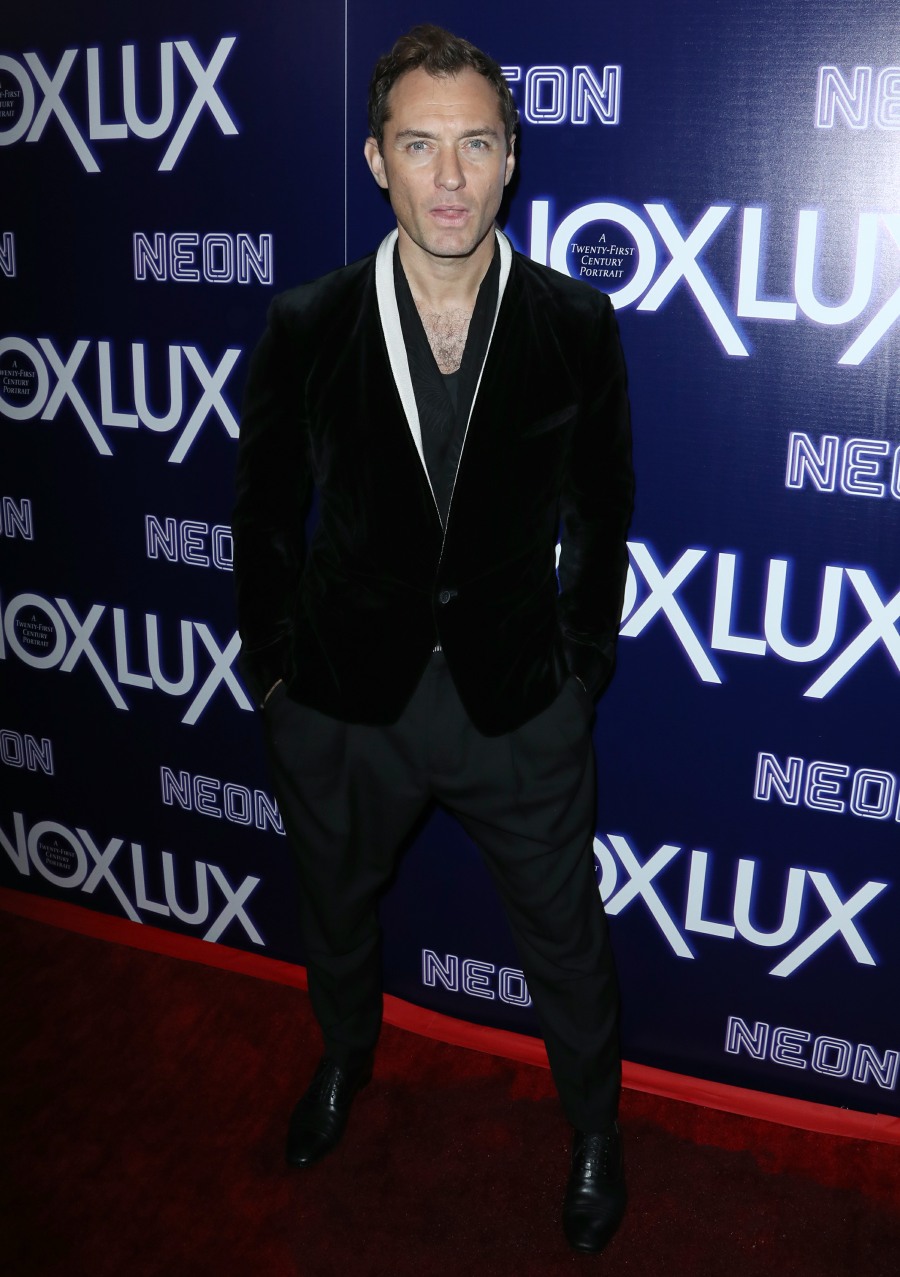 Photos courtesy of WENN.
Source: Read Full Article