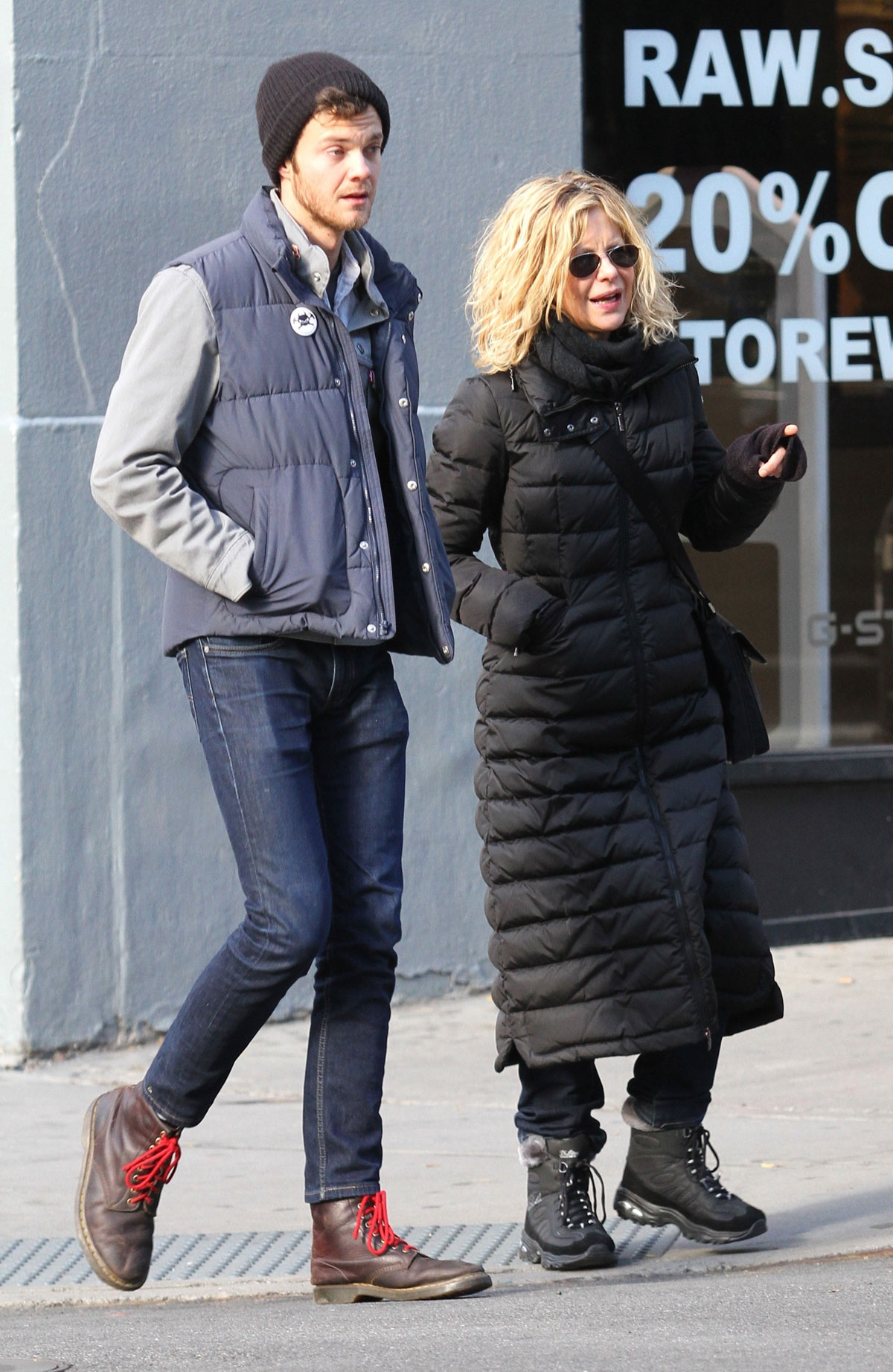 I always forget that Meg Ryan and Dennis Quaid were married, and that Jack Quaid is their son. Jack is 31 now and an actor with a pretty decent resume, including The Boys and the 2022 Scream series reboot. Meg also has a daughter, Daisy, who is 19 years old and has thus far stayed under the radar. Having famous parents can have its perks (see: Jack's career) but for some, it also comes with the downside of being embarrassed by things your parents have done throughout their own careers. Meg's children get a bit cringy over *that* famous scene from When Harry Met Sally.
Many movie fans consider Meg Ryan's fake orgasm scene in When Harry Met Sally to be one of the most iconic moments in rom-com movie history. Her kids would use a different word to describe it.

This week, Ryan was interviewed by Carol Burnett for Interview magazine. The duo talked about Ryan's upcoming movie with David Duchovny, her life and her movie career, including that famous scene inside Katz's Deli from 1989.

During the interview, Burnett thanked the 61-year-old actress for her many wonderful movie moments, including the fake orgasm scene, and asked if she had to do it more than once.

"We probably did that over and over and over again," Ryan revealed. The actress explained that the movie had even come up that morning during a phone call with her son, actor Jack Quaid, and her daughter, Daisy Ryan.

"It's funny, my son just called me this morning and he's in New York staying at a hotel that's right across the street from Katz's Deli," she said. "My daughter was here and everybody was on speaker, and they were like, 'Mom, this is a very unique embarrassment.'"

Ryan shared that the 31-year-old Scream actor told his family, "You know you can go into that deli and there's an arrow pointing down to the table where you shot that scene."

In 2019, Quaid revealed that he had been resisting seeing the Rob Reiner and Nora Ephron film, telling InStyle, "It's one of those things, where if you really think about it, you don't want to see your mom having a fake orgasm in a deli when you're growing up. I avoided it."

The Boys actor eventually watched the movie while filming his own rom-com, Plus One. "I watched the movie, because I'm doing a rom-com, I have to watch the rom-com, and the movie's so much more than that scene," he told the outlet.
[From Yahoo]
LOL at "a very unique embarrassment." I think this is so funny. I could see maybe being embarrassed by it as a kid if all of my friends were teasing me about it. As an adult, though, I'd embrace it by walking right into Katz's Deli, sitting down under the arrow at that table, and post a picture of me doing some pose (I haven't thought that one through yet) all over my social media. And OF COURSE the movie is more than just that one scene. It's just that one scene is a classic. I do love the whole movie, even though it's always bummed me out that they missed the opportunity to prove that men and women really can be just friends. But then it wouldn't be a rom com, would it?
I think it's fairly common knowledge that the woman who delivered the famous, "I'll have what she's having" line was Rob Reiner's mother, but I didn't realize until I started reading about it that the fake orgasm scene was written in because the movie was starting to focus too much on Billy Crystal's Harry. Nora Ephron suggested a scene in which the two leads are talking about women faking orgasms and Ryan herself came up with the idea to act it out. However, Daisy and Jack may find a kindred spirit in Rob Reiner. The director has said in interviews that while he was showing Ryan what he wanted from the scene, he did his own fake orgasm, explaining, "I realized, this is embarrassing, I'm having an orgasm in front of my mother." Uniquely embarrassing experiences all around!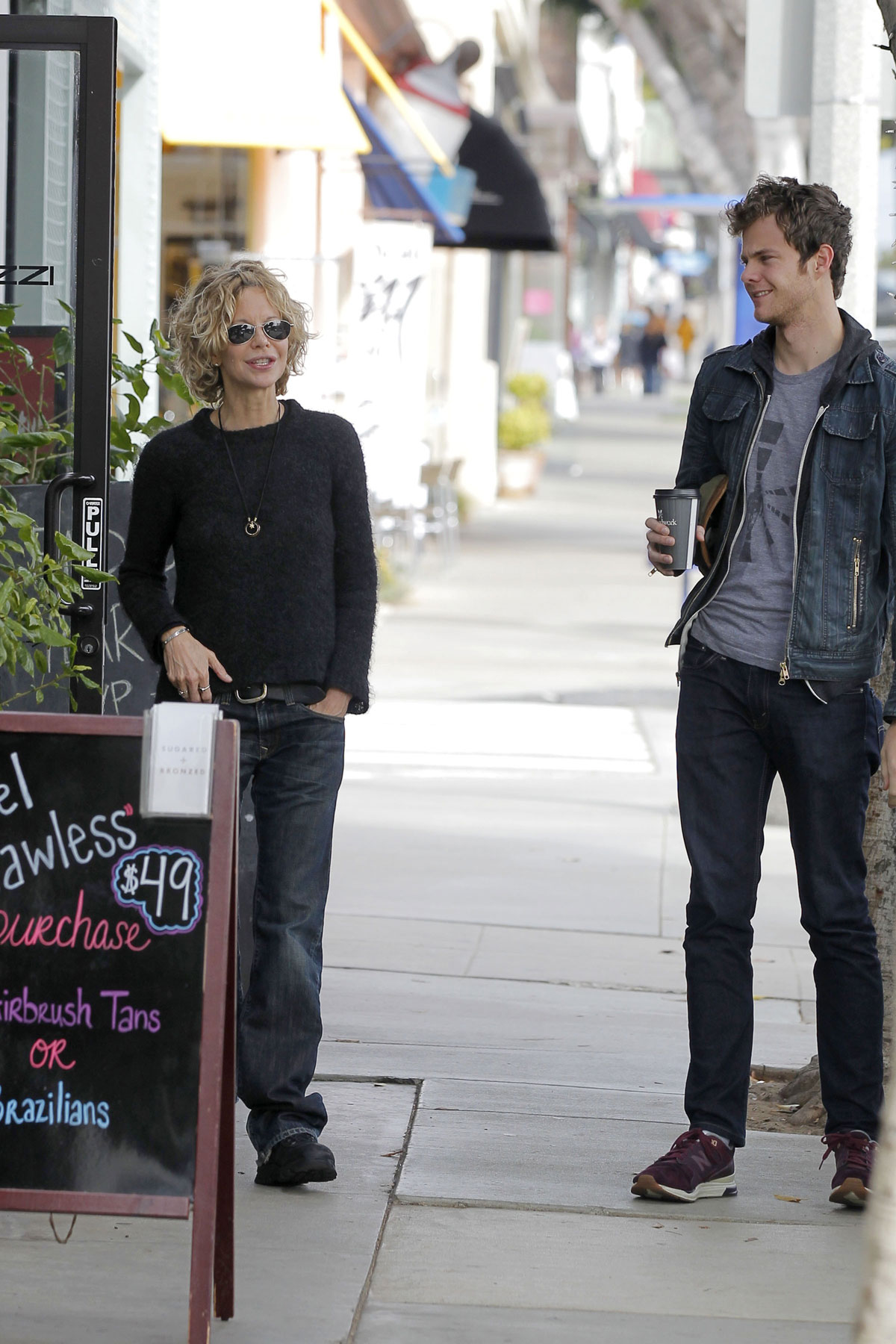 Embed from Getty Images
Embed from Getty Images
photos credit Backgrid, Pacific Coast News/Avalon.red, Getty and via Instagram
Source: Read Full Article