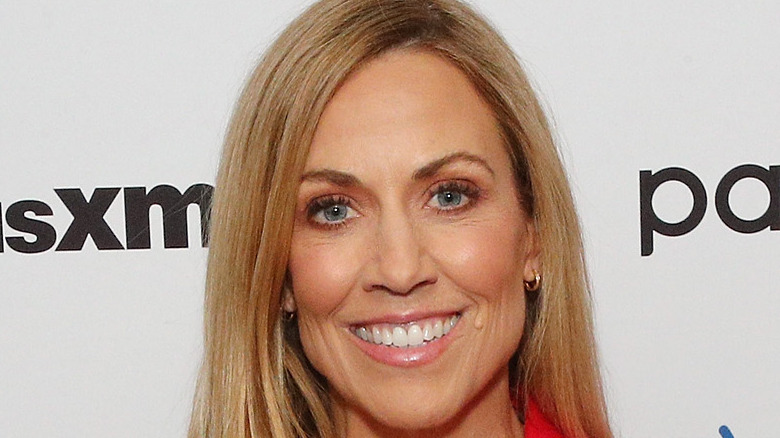 Sheryl Crow is a music icon, with a career that has spanned more than two decades, garnered nine Grammy Awards and sold over 50 million records worldwide (via Biography). But perhaps her biggest accomplishment has been raising her two sons — Wyatt and Levi — as a single mom.
For Crow, motherhood was always in the cards. After a string of failed romances with famous men including Owen Wilson, Eric Clapton and Lance Armstrong, Crow decided to grow her family through adoption. "I had to let go of this picture I'd always painted about my life, about how it was going to be set up with a husband, a house, and all that," she told Health. "At the time I was considering adopting, everything else had sort of not worked. When you let go of the story you tell, a lot of times it creates a whole world of expansion for other things to come in. And I always knew that I wanted to be a mom, so I just had great faith that when that little person found me, that I would be ready and everything would be fine."
She then went on to adopt Wyatt in 2007. In fact, Crow was in the delivery room for his birth and cut the umbilical chord (via Good Housekeeping). Levi joined the family in 2010 (per Closer). "Adopting my boys — that's just been the biggest everlasting event that has informed everything," Crow said (via ABC News).
Sheryl Crow moved to Tennessee to protect her sons' privacy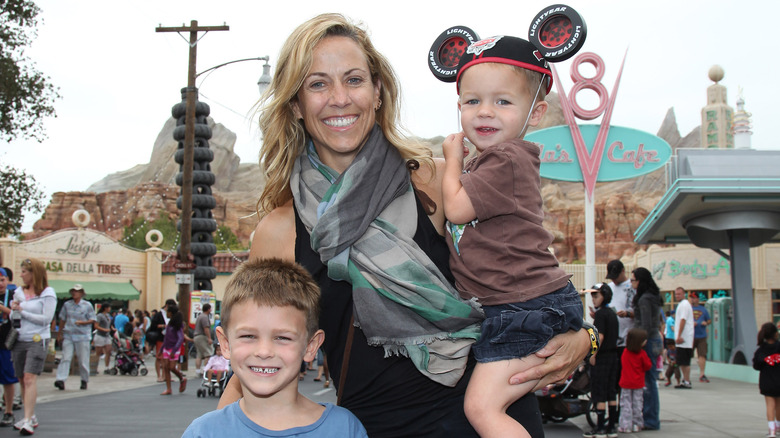 After adopting sons Wyatt and Levi, Sheryl Crow moved her family to Tennessee to raise her children out of the public eye. "I want them to decide at what point they want to be living their lives in the public eye … I am proud of them and they are precious and beautiful and the most incredible, perfect boys in the world," she said (via Yahoo!). "I can say safely that the way that it's rolled out for me has been really a blessing that everything that I wanted to do selfishly when I was younger, I've gotten that out of my system, and now it's all about my boys."
Crow and her boys live on a ranch just outside of Nashville. There, the musician is just like any other mom, making runs to Target and driving her kids to swimming and tennis lessons. When she has to travel for work, Wyatt and Levi come along. And while they have different birth parents, Crows says her boys are very much alike. "They understand that they came out of different tummies. But they also believe, as do I, that God put us together," she explained to Good Housekeeping.
Both boys love to rewrite their mom's songs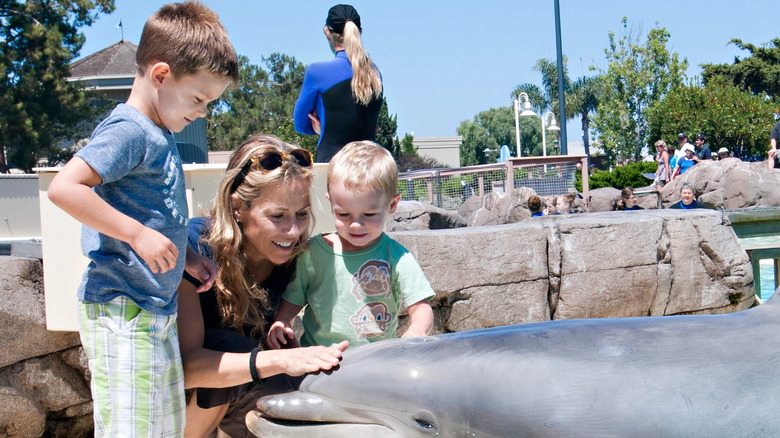 While Sheryl Crow has kept her sons out of the spotlight, she has shared some details about them throughout the years, including that they both love music and are taking piano lessons. "Now they're getting to that stage where they're learning all the music and they're just too cool for school," she told US Weekly. In fact, Wyatt and Levi enjoy rewriting the lyrics to some of their mom's biggest hits. "It's always potty stuff. Like, 'All I wanna do is poop on you,'" she told US Weekly.
The family also like to karaoke together — "We Are Family" by Sister Sledge is a favorite — which Crow explained allows her sons to "experience what it was like when I was growing up. People got records and took them to a friend's house." She also uses it as a way to get them off of their electronics, with Crow carefully keeping track of their screen time. "If you read 30 minutes, you can have 30 minutes on your iPad," she said. "I do feel you can easily get lazy as a parent by enjoying that time to yourself while they're spending two hours in front of video games. I crack the whip."
Sheryl Crow's sons have some famous friends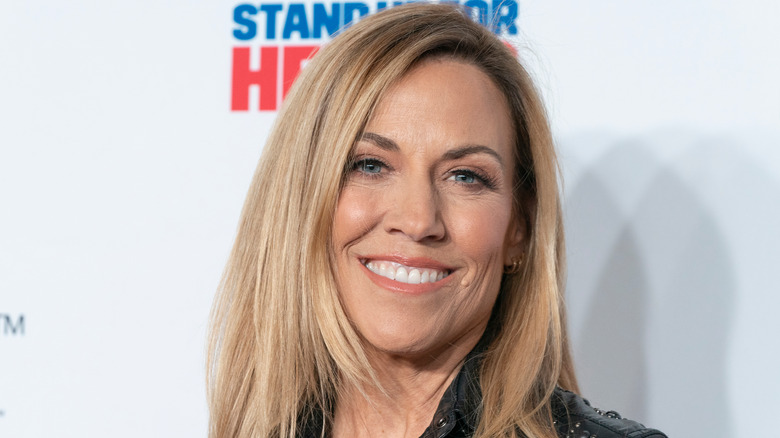 Growing up near Nashville has its perks. Sheryl Crow and her sons often hang out with famous friends in the area, including Kimberly Williams-Paisley and her husband, Brad Paisley; Scott and Tracie Hamilton; and Keith Urban and Nicole Kidman. "We have dinners at one of our houses on a rotating basis," Crow told Good Housekeeping. "The kids eat early, the adults later." 
She also loves raising her kids in Tennessee because they can spend so much time outdoors, along with their adopted dog, Jewels. "Almost everything leads outside," Crow explained to Architectural Digest. "And for me, raising two boys, my main objective is for them to be more outside than inside, more in nature than into electronics." One of their favorite activities is sitting in the screened-in porch near the fire. "As with most little boys," she joked, "mine are pyromaniacs, so they love building their own fires."
Source: Read Full Article