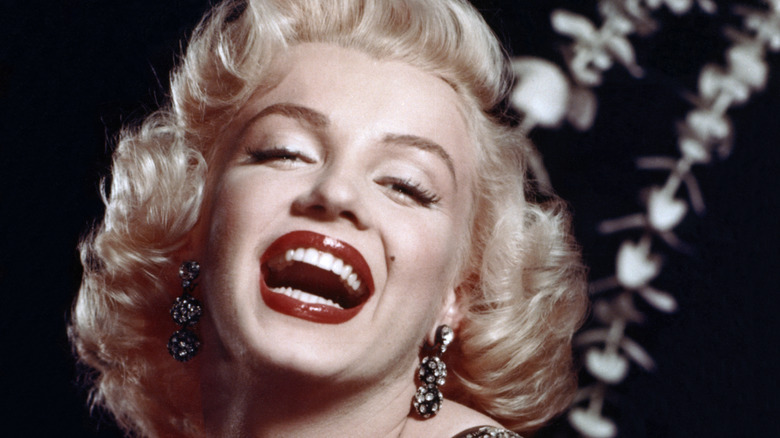 Her star only shined for less than two decades during her lifetime, but the late blonde bombshell known as Marilyn Monroe is a cinematic legend. From her movie debut in the late 1940s until her death in 1962, Monroe made more than 30 films, according to Celebrity Net Worth. Those films have gone on to become classics, even if she just had bit parts. When she passed away at the age of 36, Monroe was a very wealthy woman, even by today's standards.
Born Norma Jeane Mortenson in 1926, Monroe spent her formative years in and out of California foster homes. Her mother, Gladys Pearl Baker, suffered from mental health issues and could not take care of her. She was only 16 years old when she married James Dougherty and when he was shipped overseas during World War II, she found a way to make money — as a pinup model. In 1946, her husband returned to a very different woman indeed. By then, Norma Jeane had dyed her hair blonde and changed her name (via Biography). She was now Marilyn Monroe and her star was on the rise.
Marilyn Monroe became a household name and a business-savvy Hollywood legend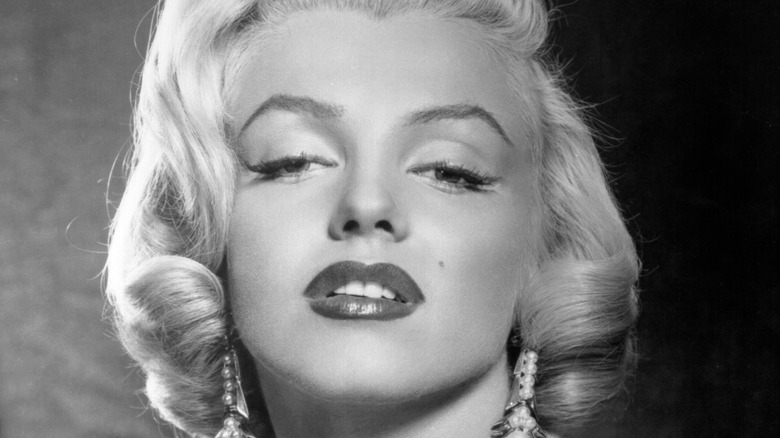 By 1947, the actress now known as Marilyn Monroe was landing bit parts in small films, and within a few years she was landing bigger parts in larger films (via IMDb). In 1953, her breakout roles came with the flicks "Gentlemen Prefer Blondes" and "How To Marry A Millionaire," solidifying her as a bona fide Hollywood star still under contract with 20th Century Fox. It was defying that contract with a determination to stop playing blonde bimbo roles that really paved the way for Monroe, according to Marie Claire.
Monroe did what few female stars were able to do at the time. She told the studio she was under contract with that she would stop working, and then formed her own company called Marilyn Monroe Productions. She moved to New York to study acting and ignored lawsuit after lawsuit from 20th Century Fox. By 1955, the studio relented to Monroe's demands and offered her $100,000 per film, as well as creative control. In fact, she paved the way for others to start their own production companies, as well, which seemed to lead to the end of Hollywood's studio system (via Marie Claire).
Marilyn Monroe spent her final few years producing films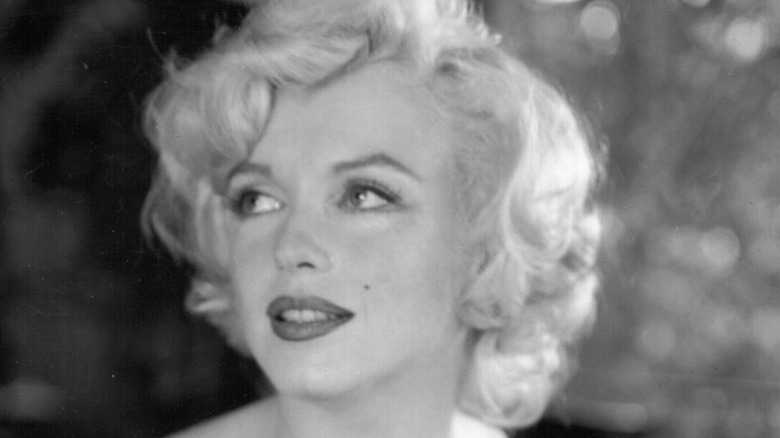 Marilyn Monroe had won a war with a Hollywood studio so she could play parts she wanted, not parts men wanted her to play. Celebrity Net Worth reported that she made around $3 million total from her years making movies, but she also was not careful with her money and would make lavish purchases with little forethought. At the time of her death, her net worth was around $800,000, which would be around $7 million as of this writing if adjusted for inflation.
Monroe left 75% of her estate to Lee Strasberg, the famed acting teacher who took her under his wing. When he died in 1982, his second wife, Anna Mizrahi, became the mega-wealthy woman Monroe might have become if she had lived. Mizrahi began marketing and licensing Monroe's image with companies like Coca-Cola, Mercedes-Benz, and Revlon. In the late 1990s, Celebrity Net Worth noted that Mizrahi made $7.5 million thanks to what Monroe's image, making the legendary silver screen stars one of the "highest paid dead celebrities." Monroe's famous life — the mystery surrounding her death, her relationship with the Kennedy family, her romance with Joe DiMaggio – still remains legendary. 
Source: Read Full Article