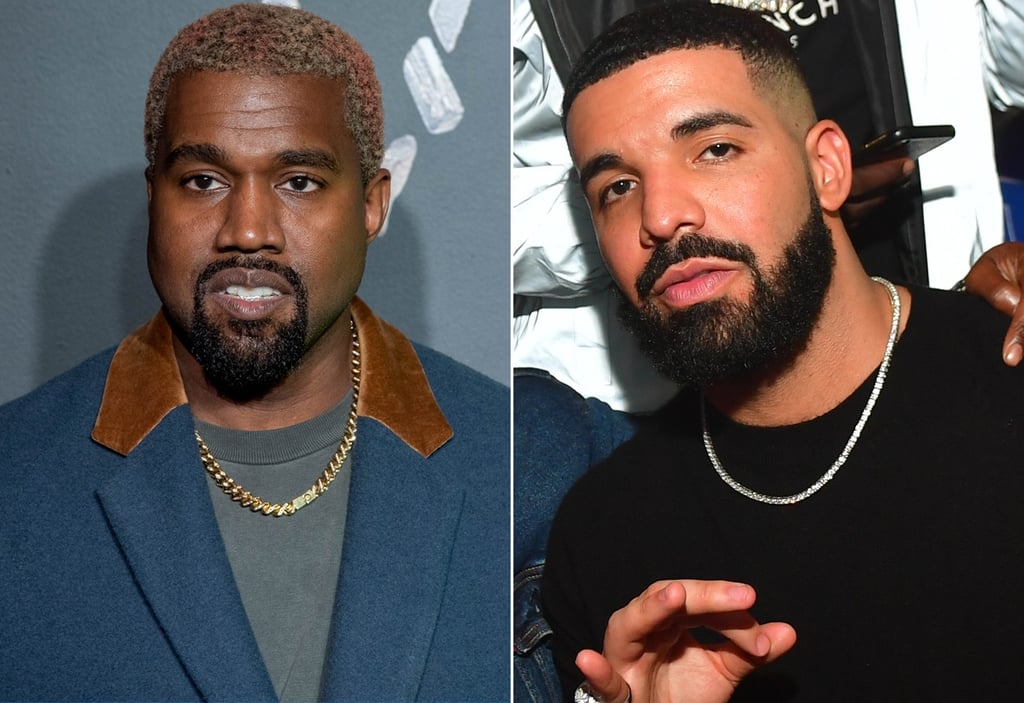 Let's Discuss What's Going On With Kanye West and Drake and Why Kim Kardashian Got Involved

In 1997, Notorious B.I.G. asked the world "What's Beef?," and years later, we're still trying to figure it out. Kanye West and Drake have had their ups and downs, and this week, while Drake was posting shirtless photos on Instagram, Kanye had some things to get off his chest — and as usual, it all went down on Twitter.
Earlier this year, Drake accused Kanye of adding to his long-standing drama with Pusha T and said Kanye told Pusha about Drake's secret son after he confided in him, which resulted in a gut-wrenching diss track. Kanye denied sharing that information, and the two have had a rocky relationship since. On Thursday, Kanye requested a meeting with Drake after Drake wanted to get clearance to release a song that sampled Kanye's "Say You Will," and, well, Kanye wasn't having it. Read on to see how everything unfolded this week and how Kim Kardashian even got involved after Drake allegedly threatened Kanye's family.
Source: Read Full Article