Lady Gaga, a triple-threat entertainer and performer extraordinaire, just made an announcement in true Gaga fashion. Now, people can applaud for her new beauty brand, Haus Laboratories. To celebrate its launch, the star created a feature video and shared it online, surprising her Little Monsters with the new makeup business.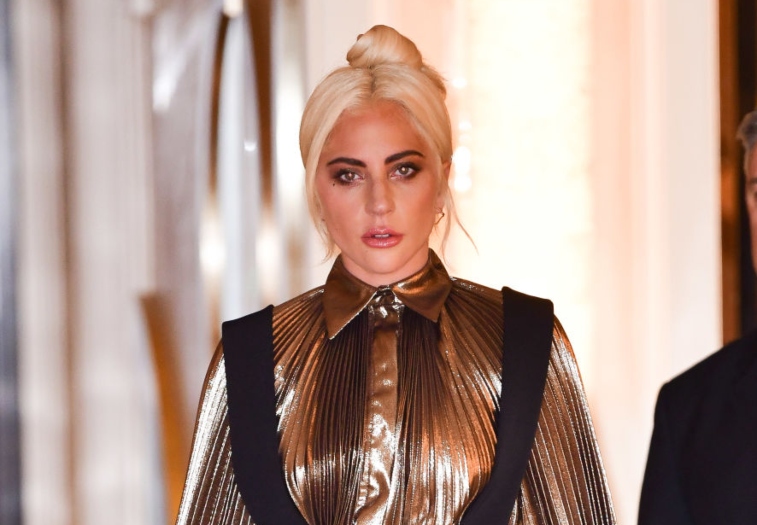 What inspired the line what it will entail
The style maven has been setting her own trends for years now, so fans who want to experience the glam of the pop star will find Haus Laboratories to be their go-to cosmetics line. Oh, the music, the lights, and the fashion being served in this promo trailer will lure in customers well before the products hit the market. Peep it for yourself:
In the video, Lady Gaga opens by telling us that "The lastthing the world needs is another beauty brand … But that's too bad!" There's adiverse set of models in the trailer which speaks to Gaga's message ofinclusivity and self-acceptance. That attitude definitely shaped how shecreated the brand.
In an interview with Business of Fashion, she spoke on what inspired the line and her vision for it, saying she drew from the early days of her singing career when she used drug store makeup. She also described how color changed her life, explaining, "Color is completely transformative — it's powerful, it's beautiful, and it's how I found my voice with makeup."
Gaga also wants people to findtheir own version of beautiful with the line. During the next few weeks, thesinger will expound on the brand's messaging as she continues to promote it.But it's all about the individual and self-love:
"Look, you might want to look like the DuPont twins. You might want to look like Erin or Kitty (who appear in her brand video)… Or you might want to, oh my gosh, look like you. And that's the nut that I really want to crack. I have a platform in the world. God gave me this voice for a reason, I don't know why, I ask myself that question all the time, but I'm sure as hell not going to put out a beauty brand that is going to drive insecurity and fear into people. This is about liberation."
According to People,the line will carry makeup kits for the eyes, lips, and cheeks. Count on seeinglip glosses and liners, eye crayons, and other colorful cosmetics that bringthe glitter and glam.
How the products can be purchased
Haus Laboratories will be available exclusively through Amazon and available for pre-order beginning July 15. The line will officially be available with the retail giant in September. Lady Gaga found Amazon to be the perfect partner for the brand because the company allowed her to build and promote it as she wishes. She wants to emphasize inner and outer beauty with the line as well as freedom with self-expression.
Haus Laboratories will launch in nine countries, including Japan, Germany, Brazil, France, UK and the US. So far, the business has been well-received and with its global reach through Amazon, is expected to perform well for the pop singer once it hits the market. The BBC mentioned that the company is backed by venture capitalists who also invested in Gwyneth Paltrow's Goop. Gaga made sure to enlist experts in the beauty industry and mobile gaming world to help her implement her idea, so look out for a new breed of fab.
Source: Read Full Article