Kate Middleton has made elegant and sophisticated dresses one of her style signatures as a royal, but she still knows how to rock a chic pant look. Whether blue jeans, leggings, or even (gasp) sweatpants, the Duchess of Cambridge has reminded us all that sometimes the most casual and down-to-earth style is the best kind of style. Click through to take a look back at all her best pant outfits over the years.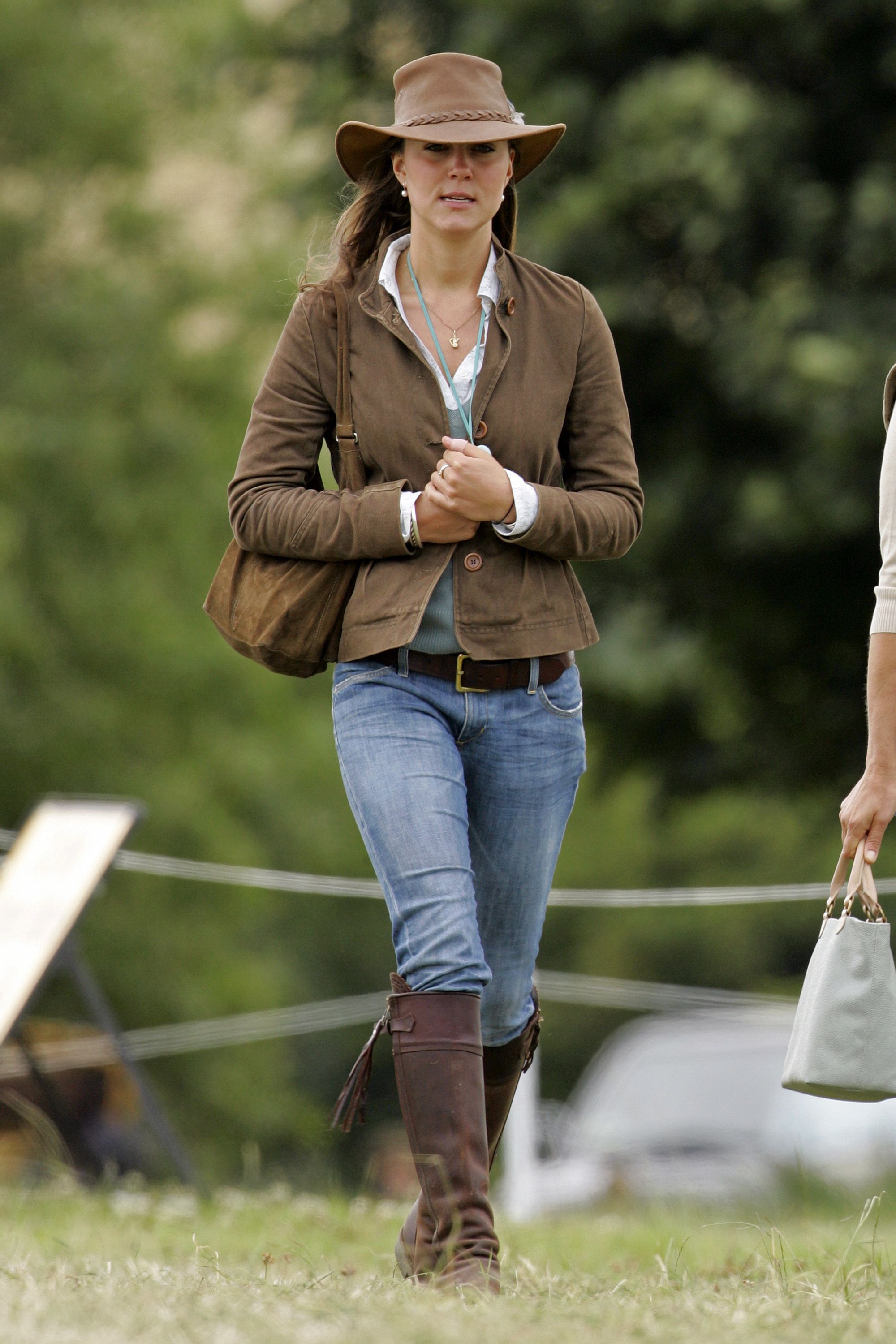 In light wash jeans, a brown jacket, wide-brim hat, and Penelope Chilvers knee-high boots at the Festival of British Eventing at Gatcombe Park in Stroud, England.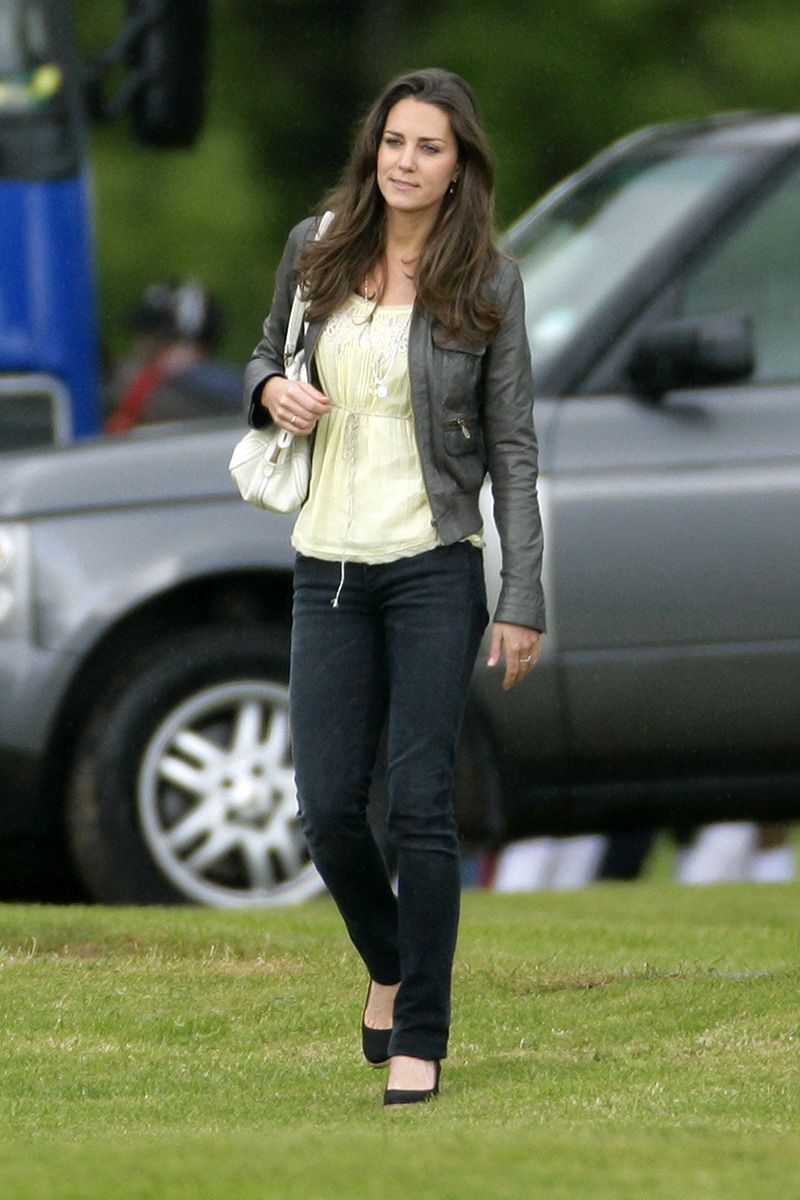 Wearing dark denim, a pale yellow blouse, and gray leather jacket to watch Prince William and Prince Harry compete in the Dorchester Trophy polo match at Cirencester Park Polo Club.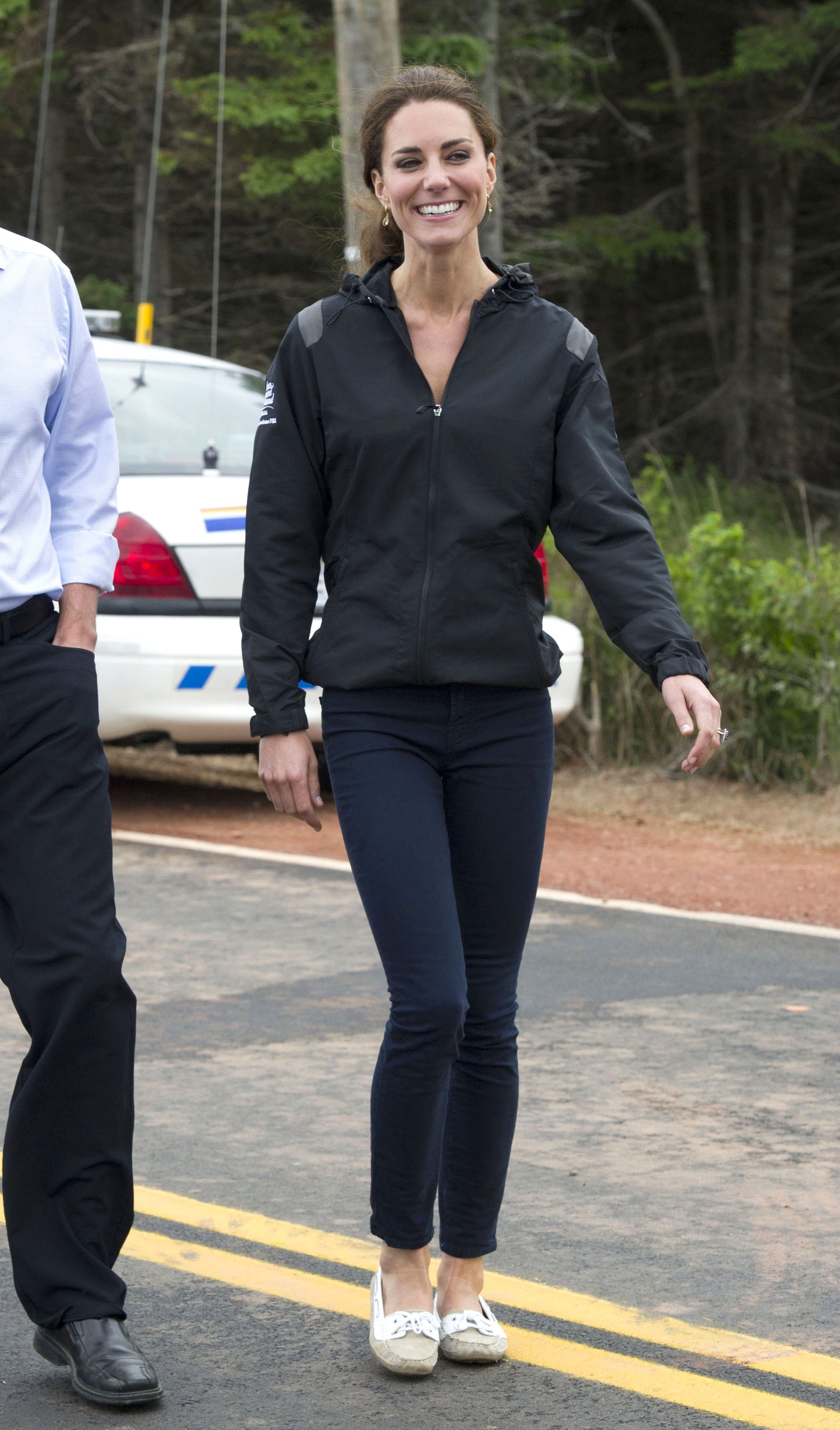 Wearing black jeans, white loafers, and a sports jacket for an event at Dalvay Lake in Charlottetown, Canada.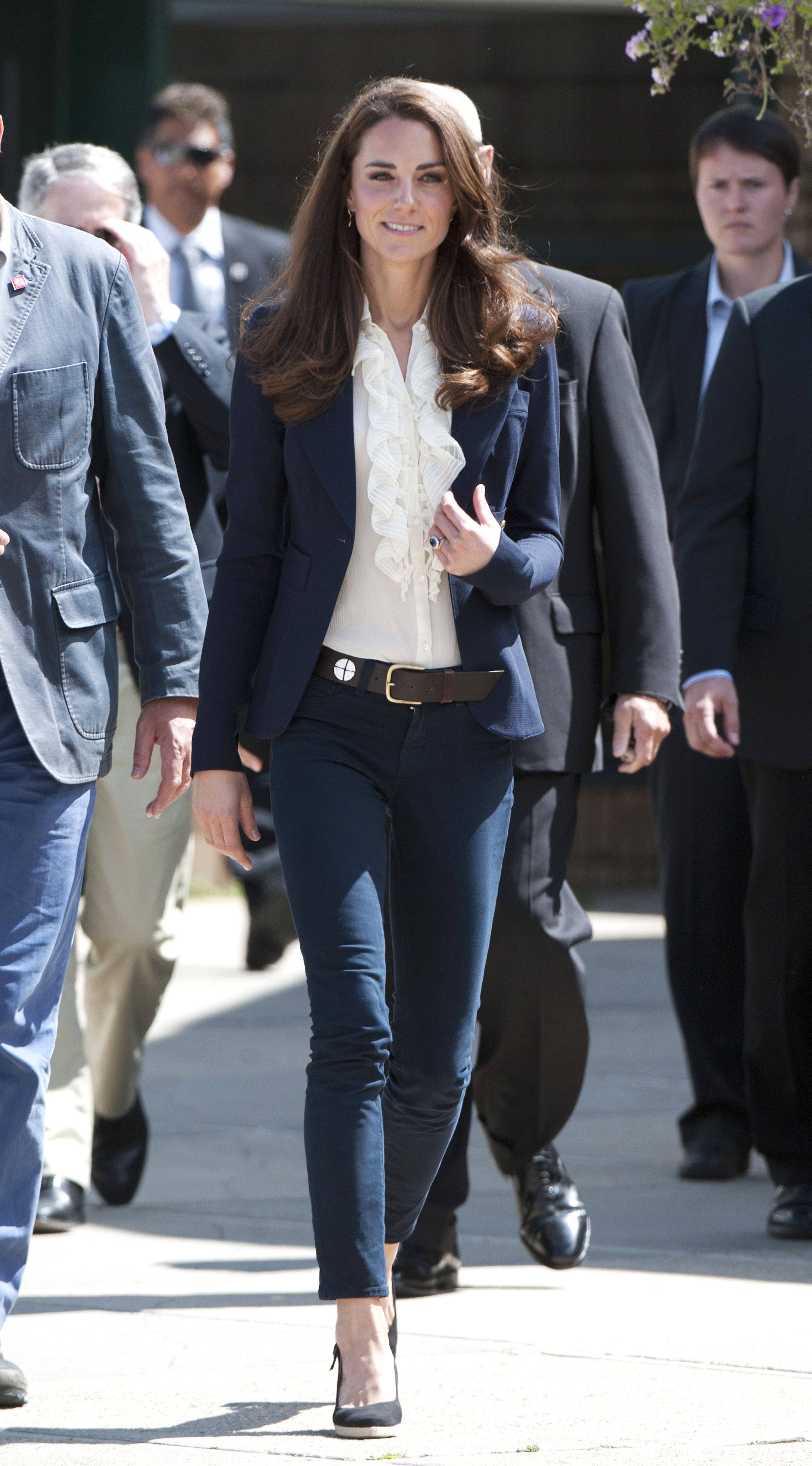 Wearing a Smythe blazer, skinny jeans, espadrille sandals, and a ruffle blouse for a visit in Slave Lake, Alberta.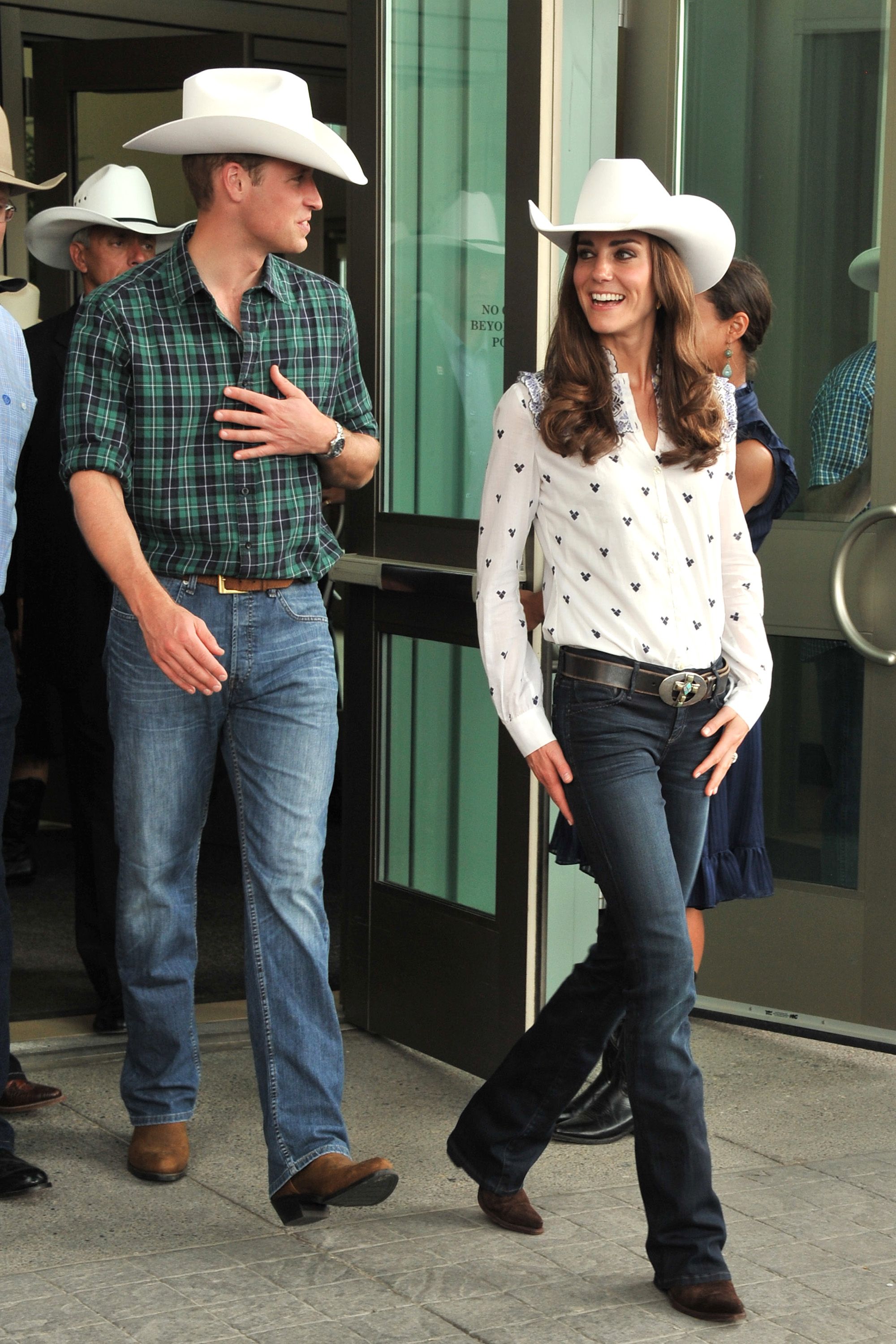 Channeling her inner cowgirl with Prince Harry in dark wash jeans, an ALICE by Temperley blouse, cowboy boots, and a cowboy hat for the Calgary Stampede activities in Calgary, Canada.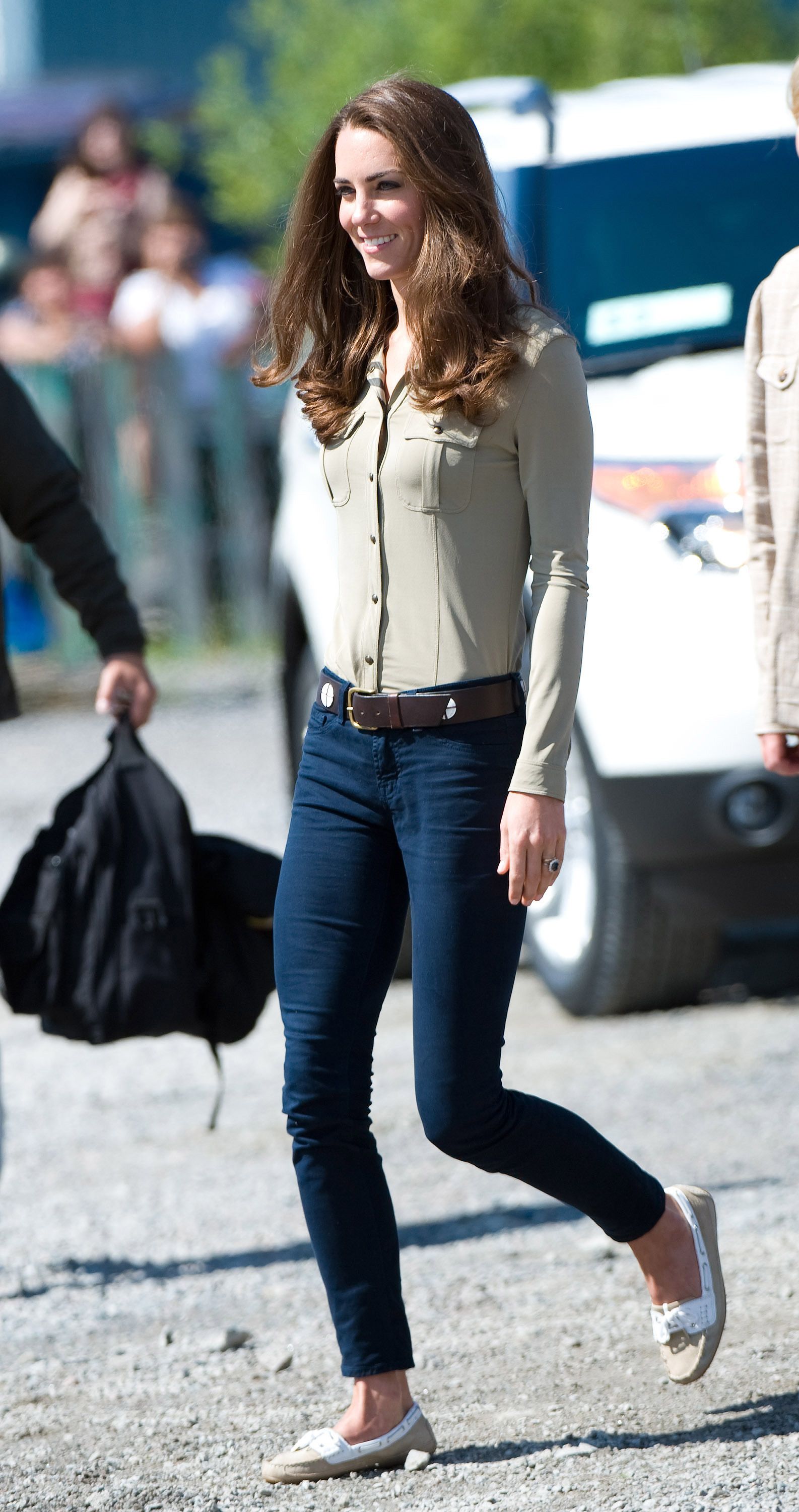 Boarding a boat in Yellowknife, Canada wearing a button-down shirt, blue jeans, and loafers.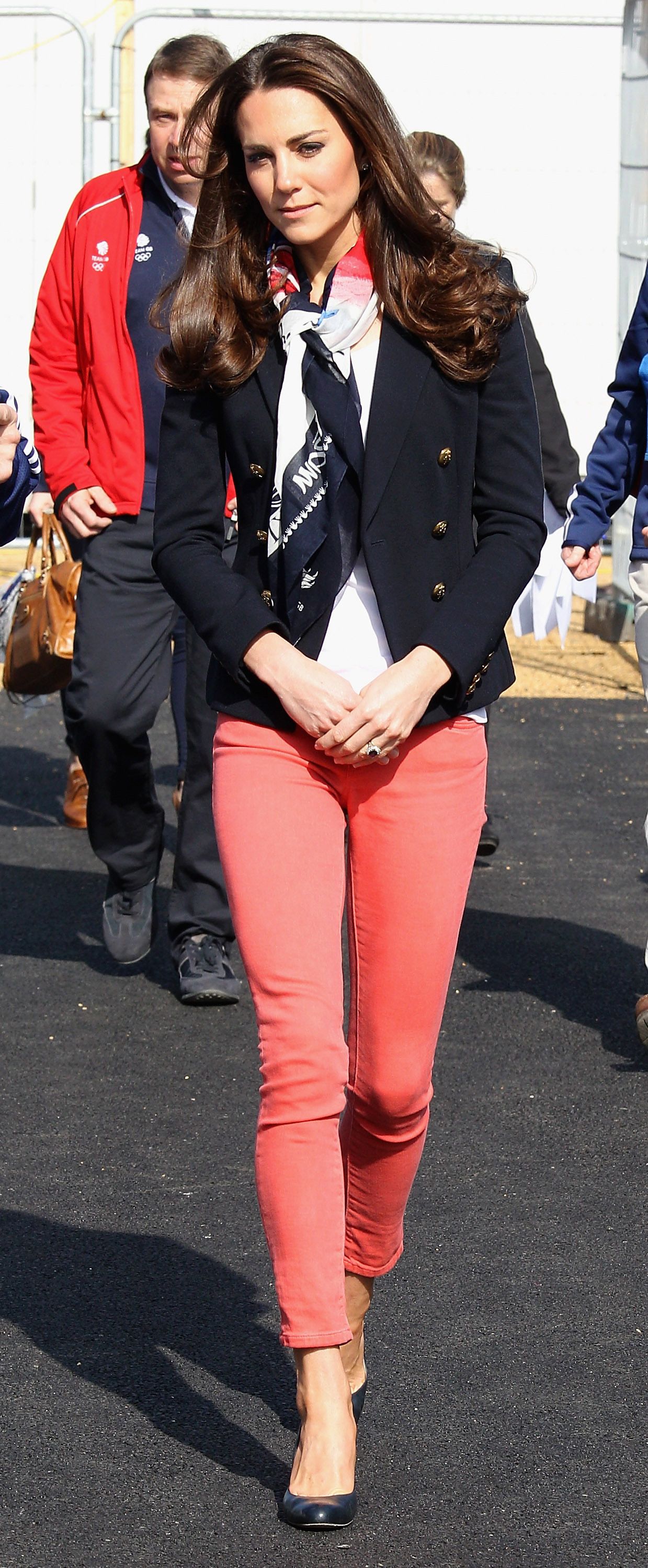 Wearing the Team Great Britain official scarf, coral Zara jeans, and a navy Pucci blazer while meeting the Great Britain Hockey Team at the Riverside Arena in London.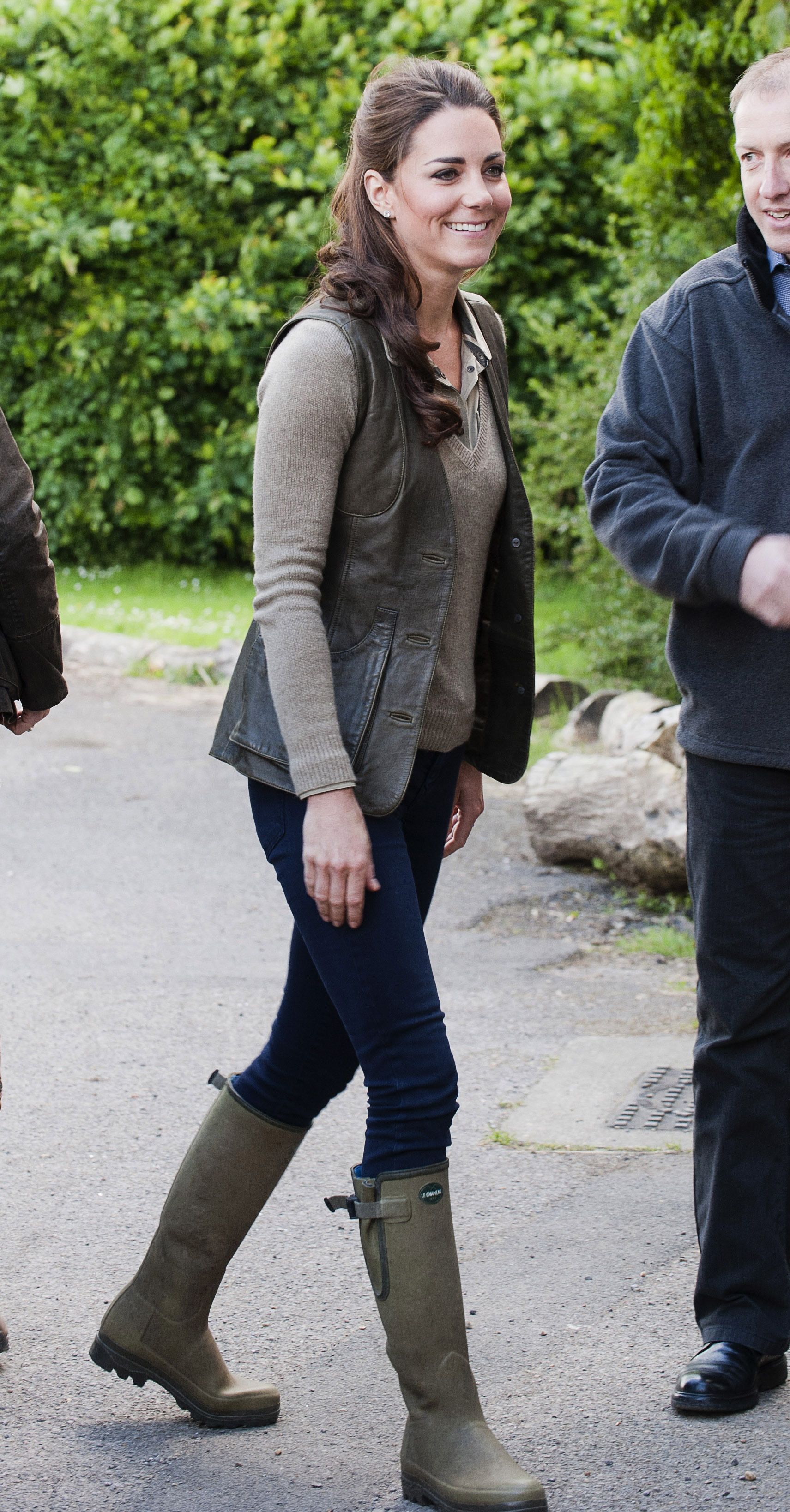 In skinny jeans, Le Chameau Vierzonord rain boots, a sweater, and cargo vest while visiting Expanding Horizons' Primary School in Wrotham, England.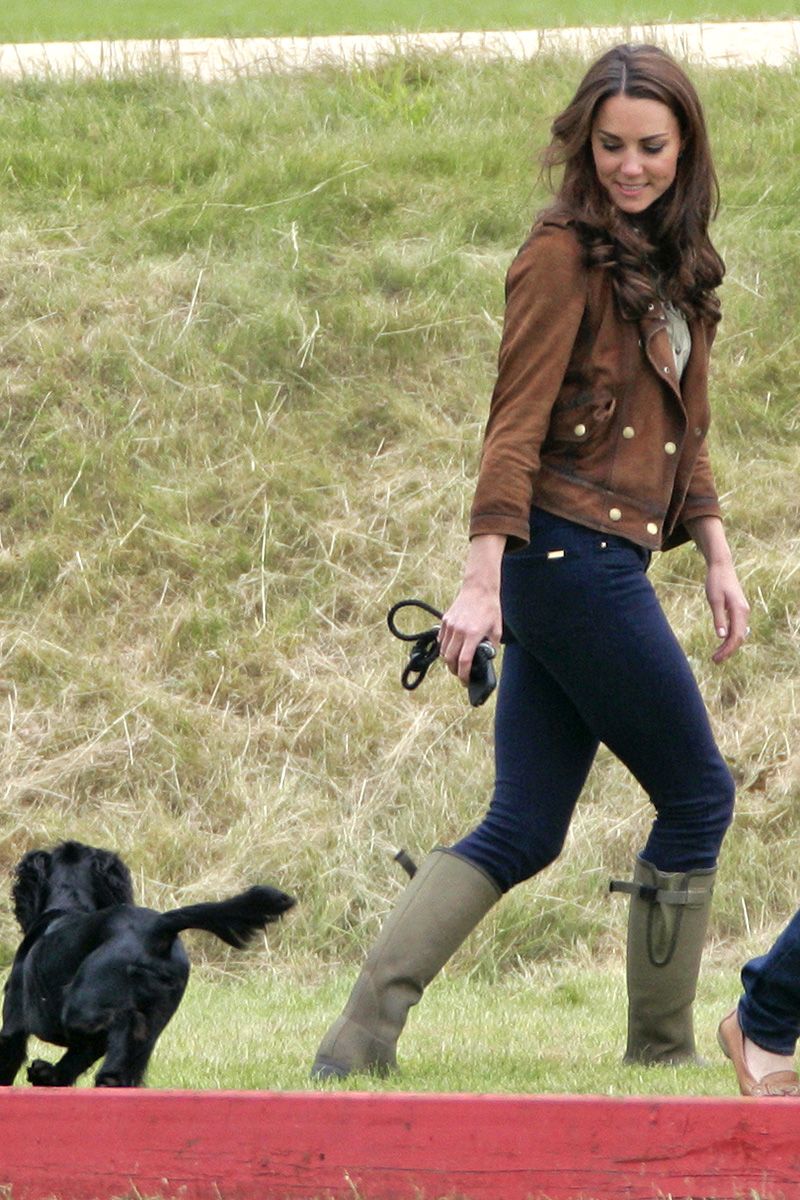 At the Golden Metropolitan Polo Club Charity Cup wearing a brown moto jacket, dark jeans, and Le Chameau Vierzonord rain boots.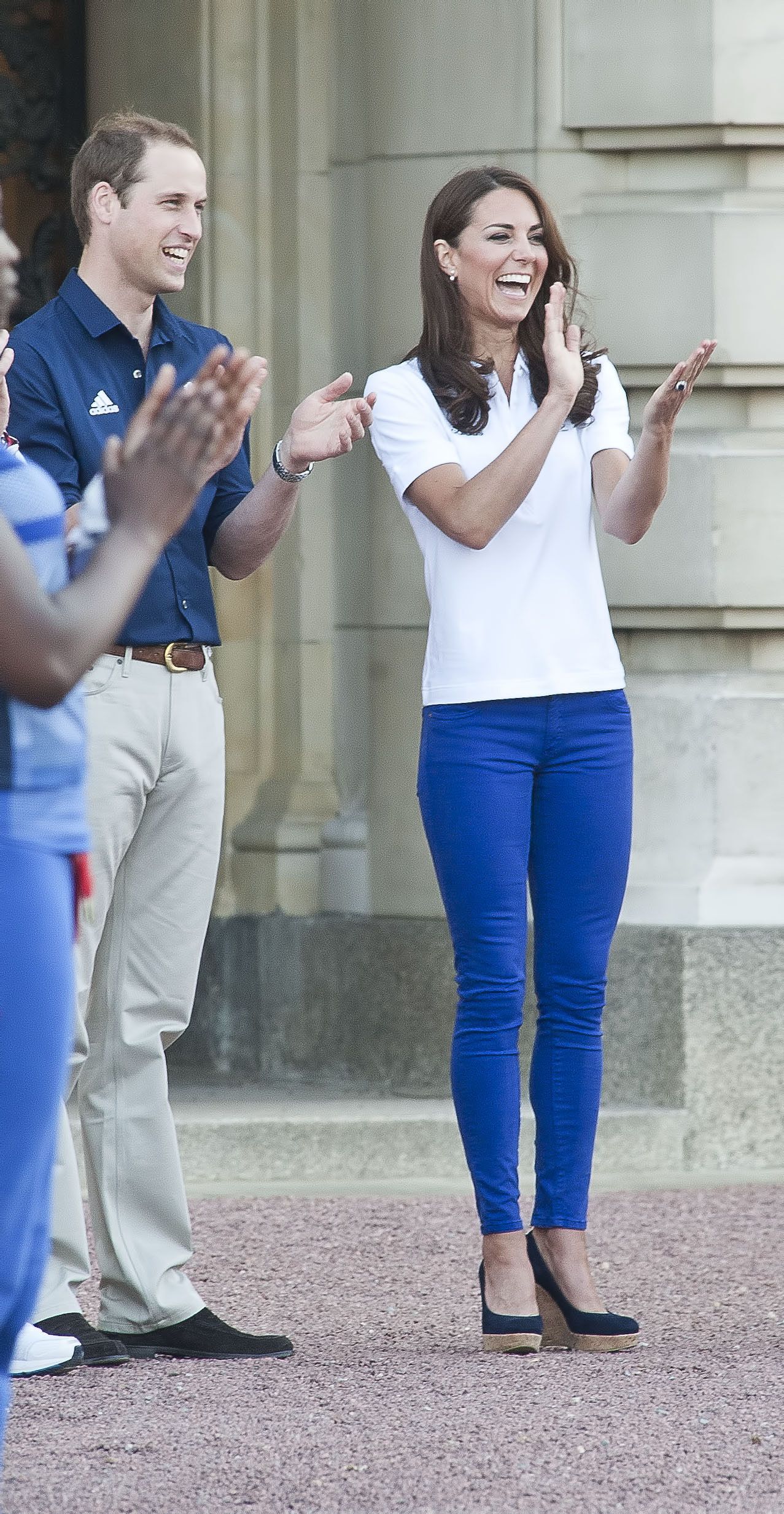 Wearing cobalt blue jeans, black espadrille sandals, and a white collared shirt beside Prince William.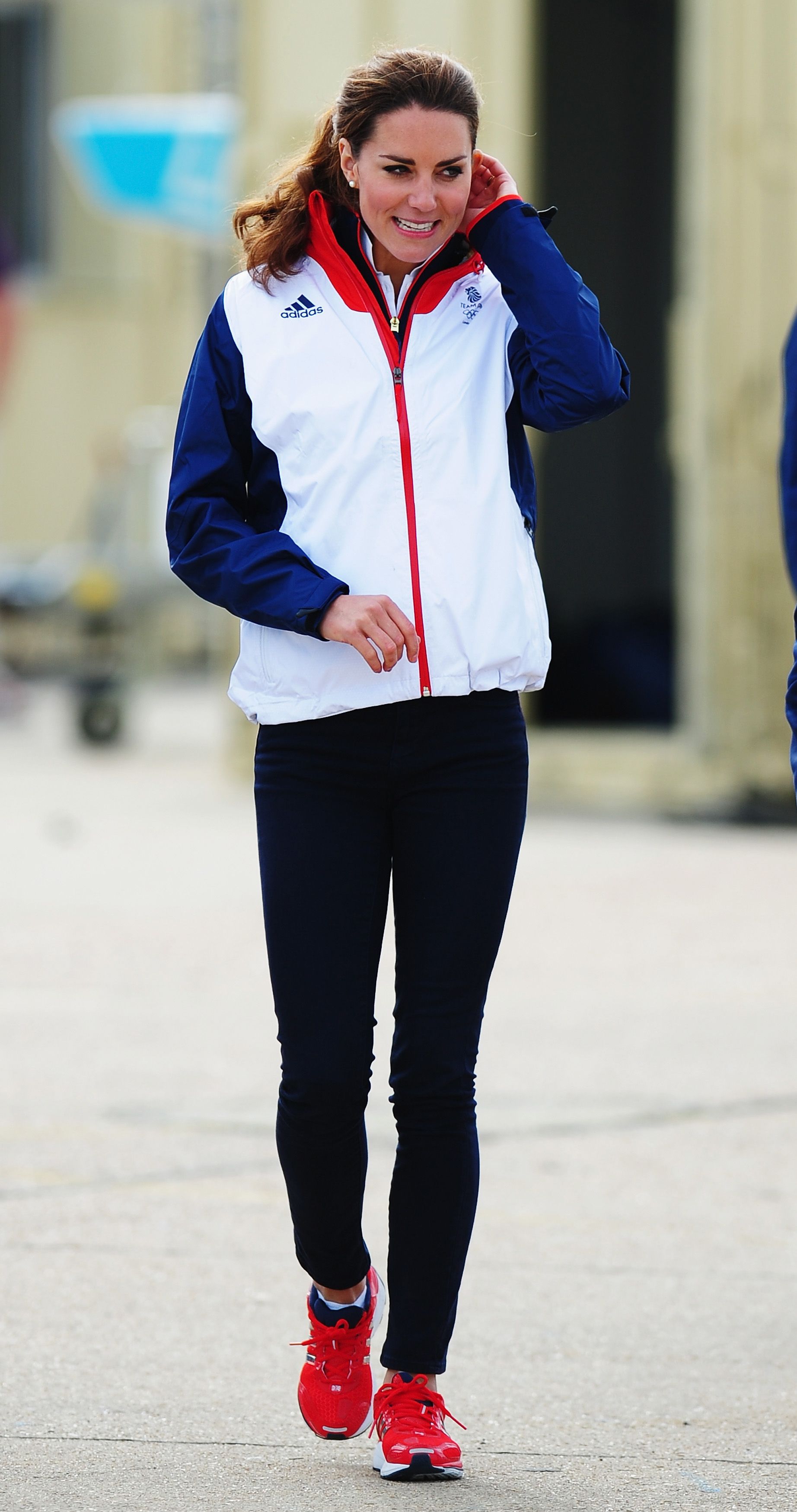 In a red, white, and blue Adidas windbreaker, black leggings, and Adidas sneakers for the London 2012 Olympic Games.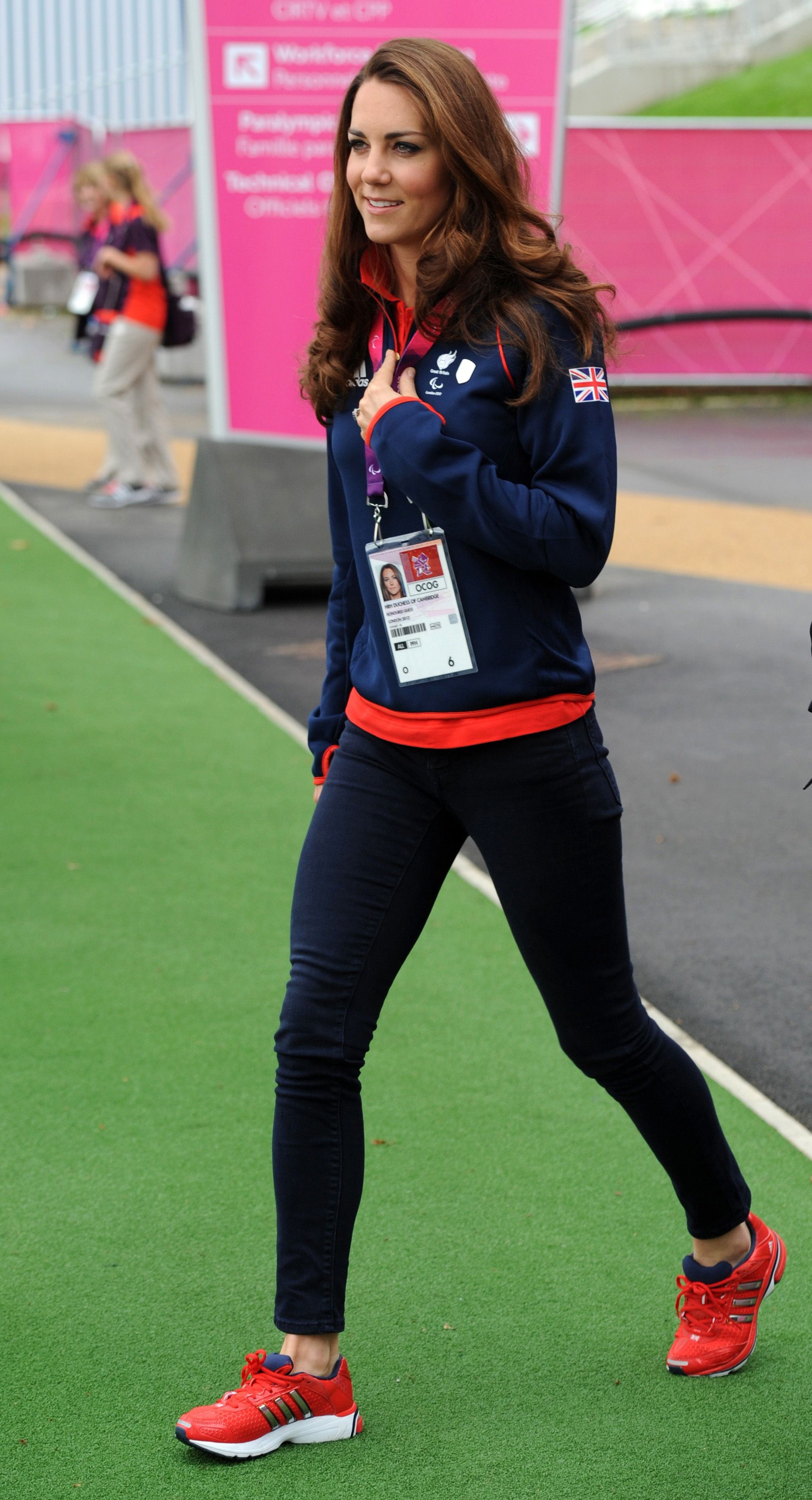 Wearing an official Great Britain zip up, black jeans, and red Adidas sneakers.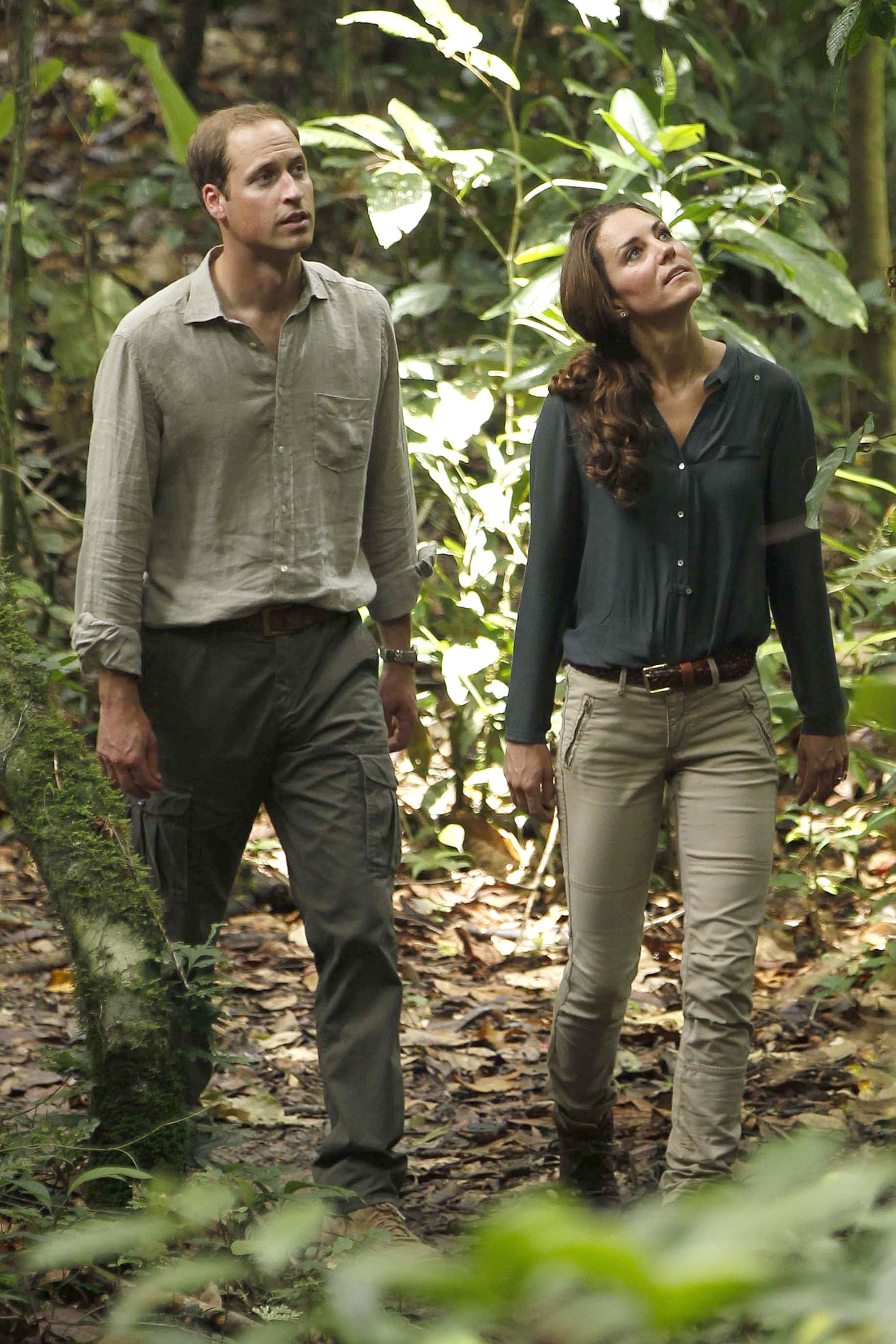 Walking through the rainforest in Borneo's Danum Valley wearing a button-down top and belted cargo pants.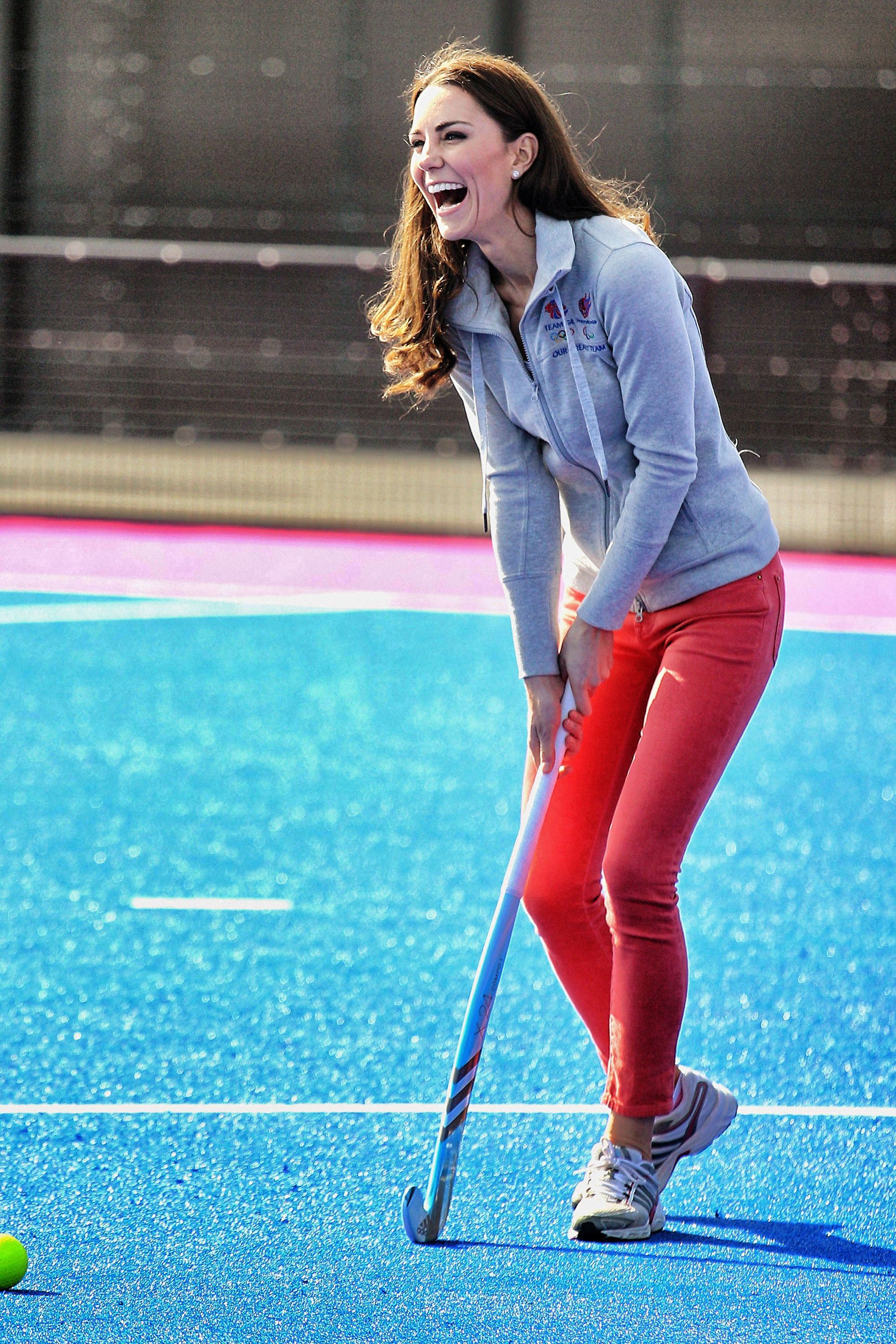 Playing hockey with the Women's Great Britain team wearing coral skinny jeans, a gray Team GB zip up sweater, and Adidas sneakers.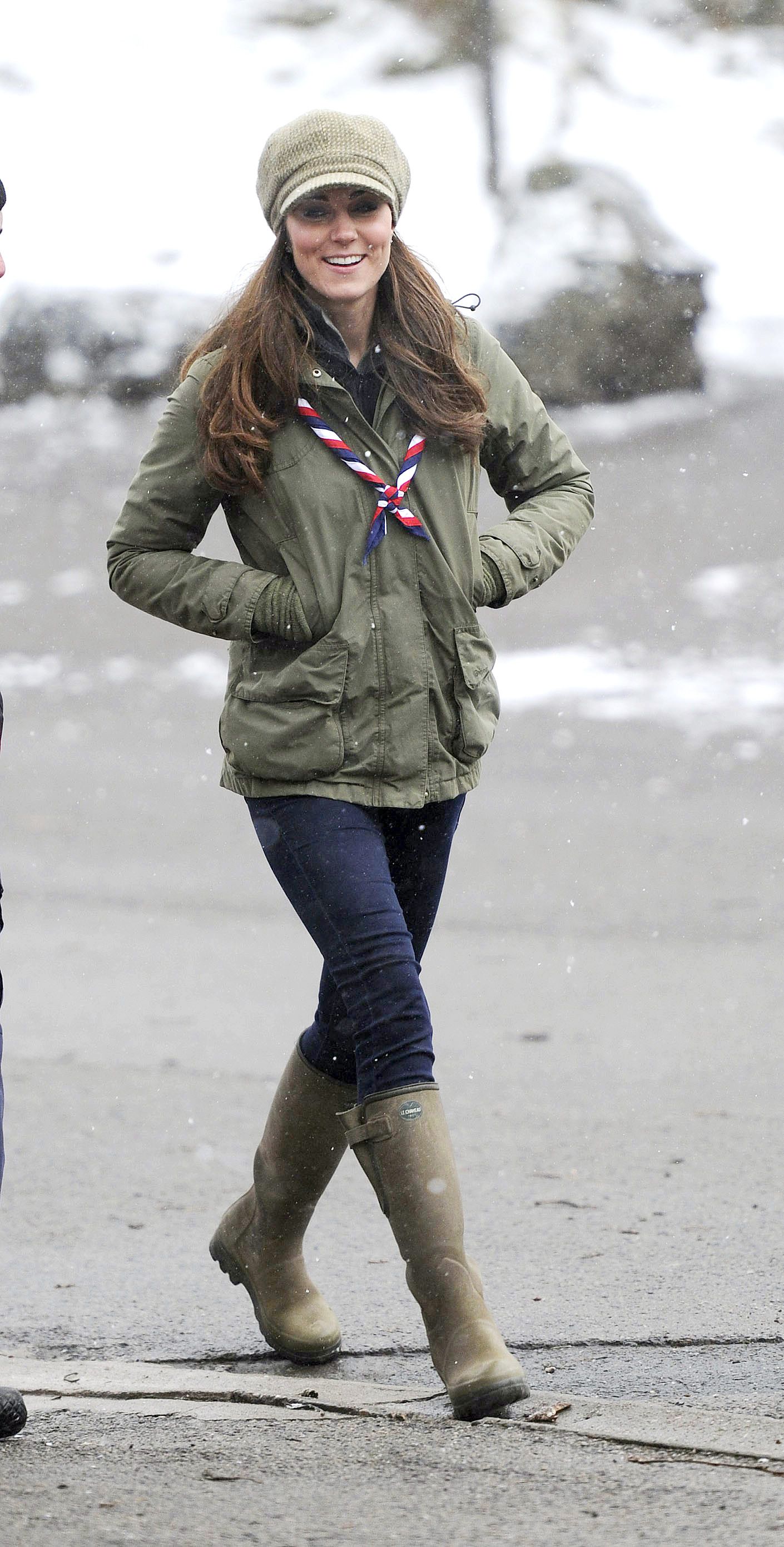 Wearing a cargo jacket, blue jeans, and Le Chameau Vierzonord boots for a visit to Great Tower Scout camp.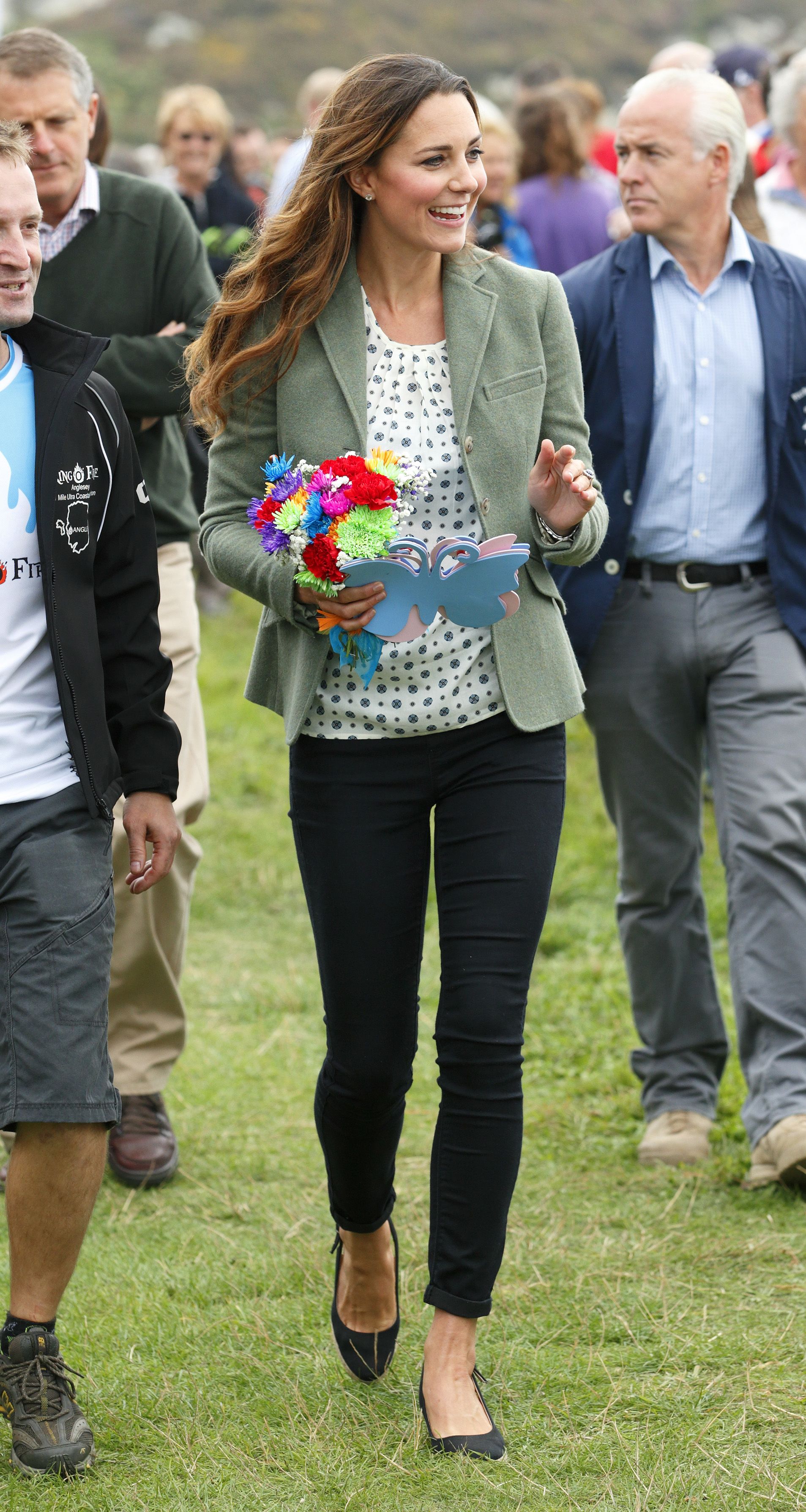 Wearing black skinny jeans, a patterned top, olive blazer, and black espadrilles for the Ring O'Fire Anglesey Coastal in Wales.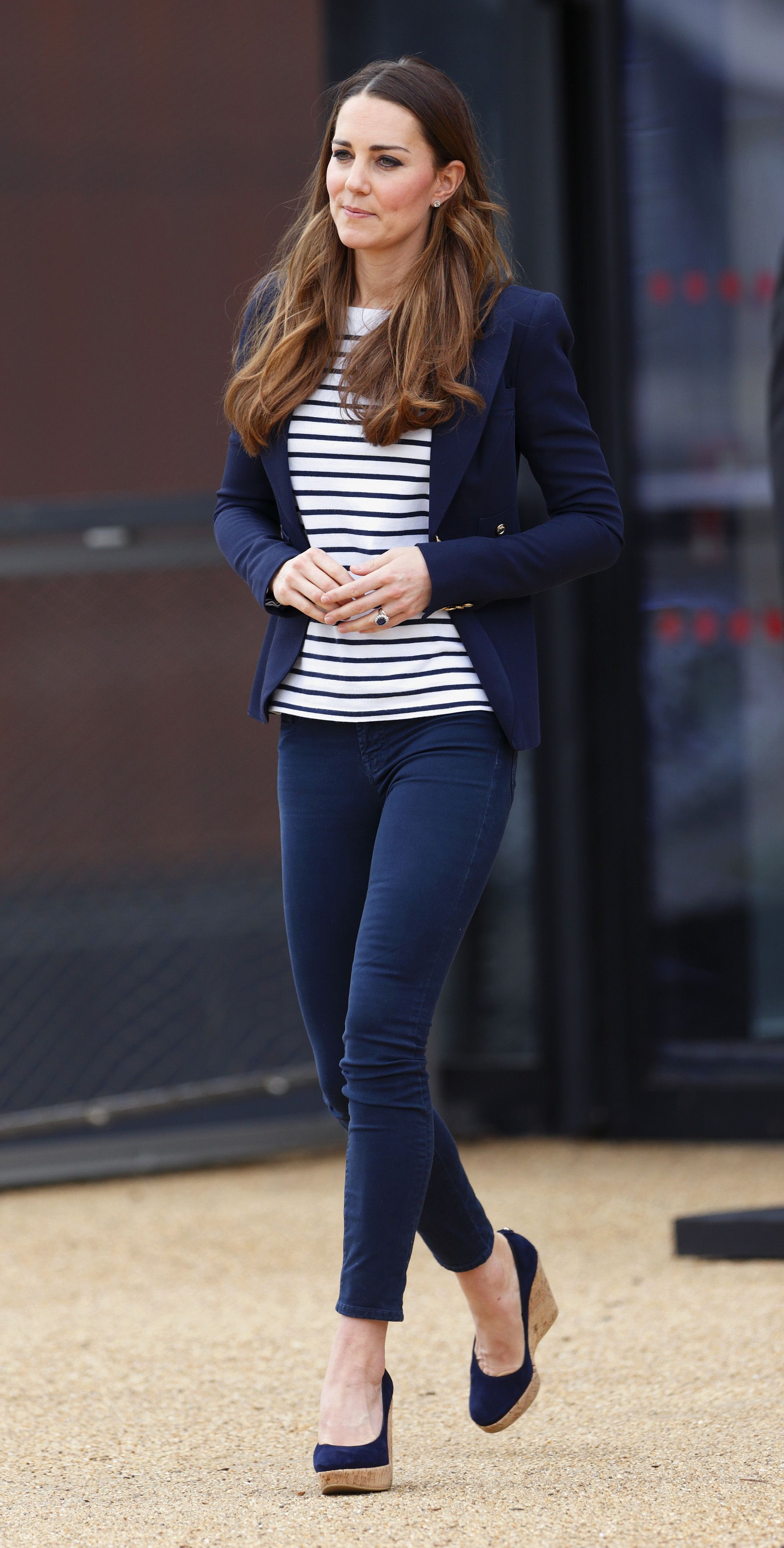 Leaving the Copper Box Arena in a striped top, navy blazer, blue jeans, and espadrille wedges.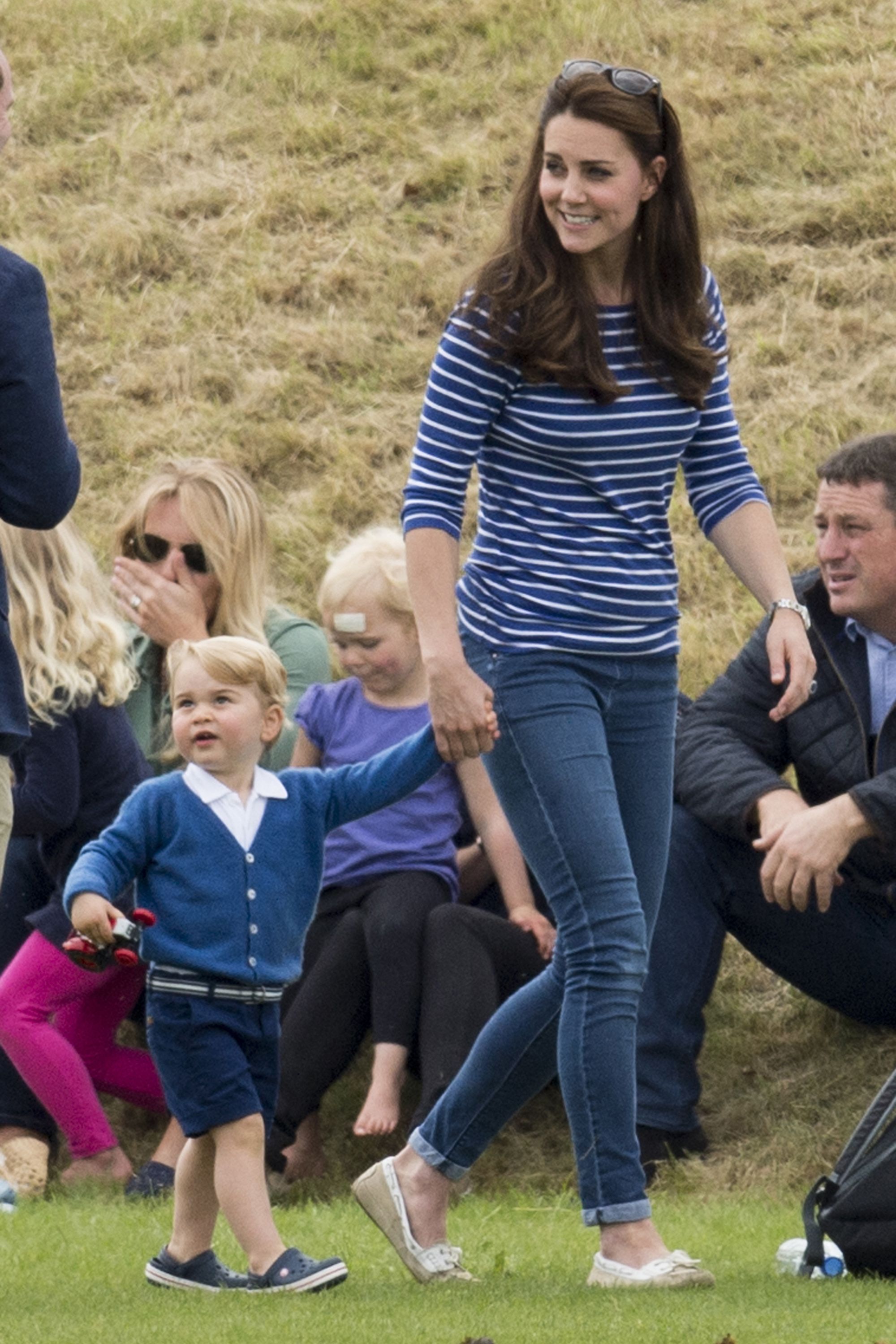 At the Gigaset Charity Polo Match at Beaufort Polo Club wearing a ME + EM striped top, blue jeans, and loafers.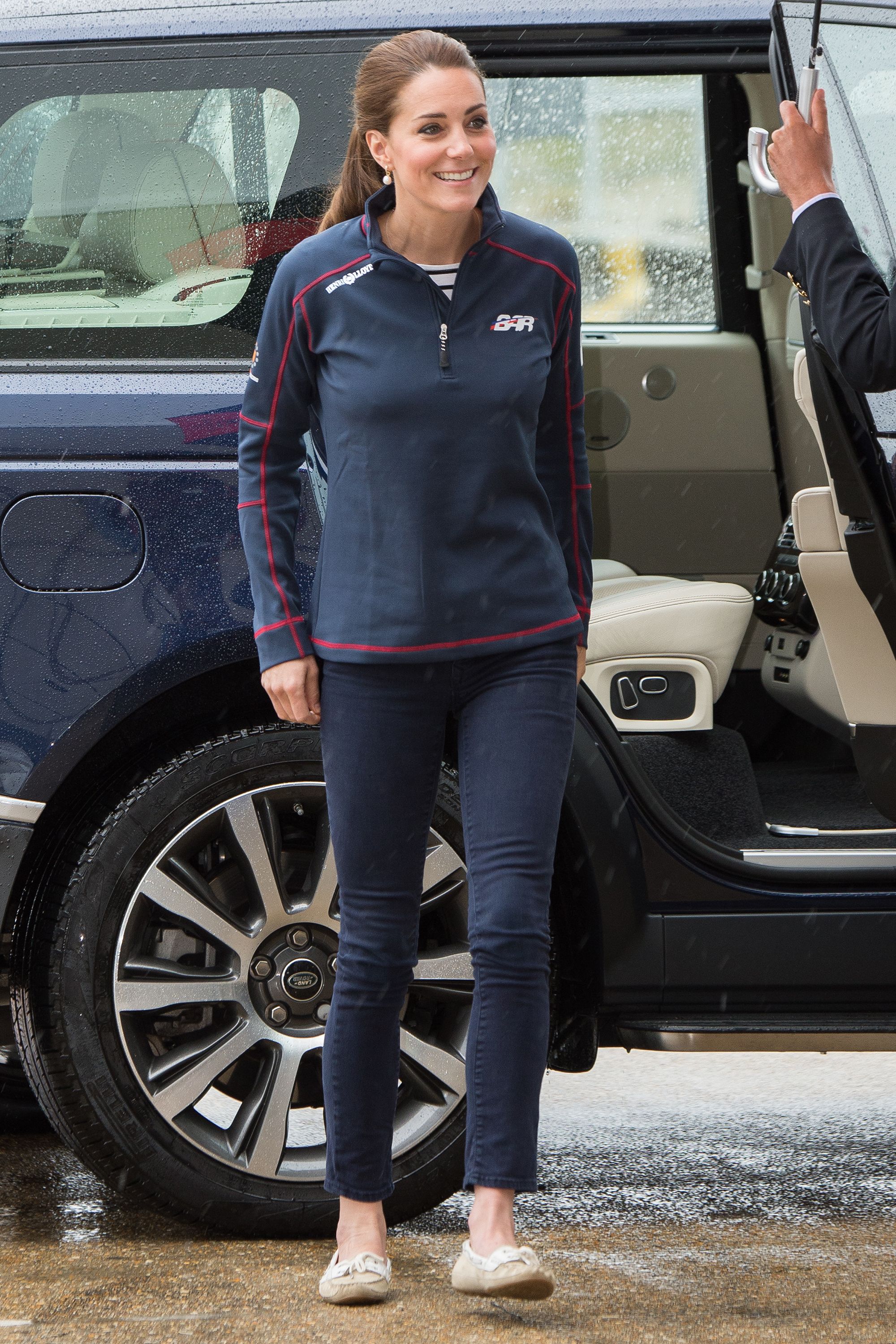 Wearing a navy zip up, blue jeans, and loafers for the America's Cup World Series in Portsmouth, England.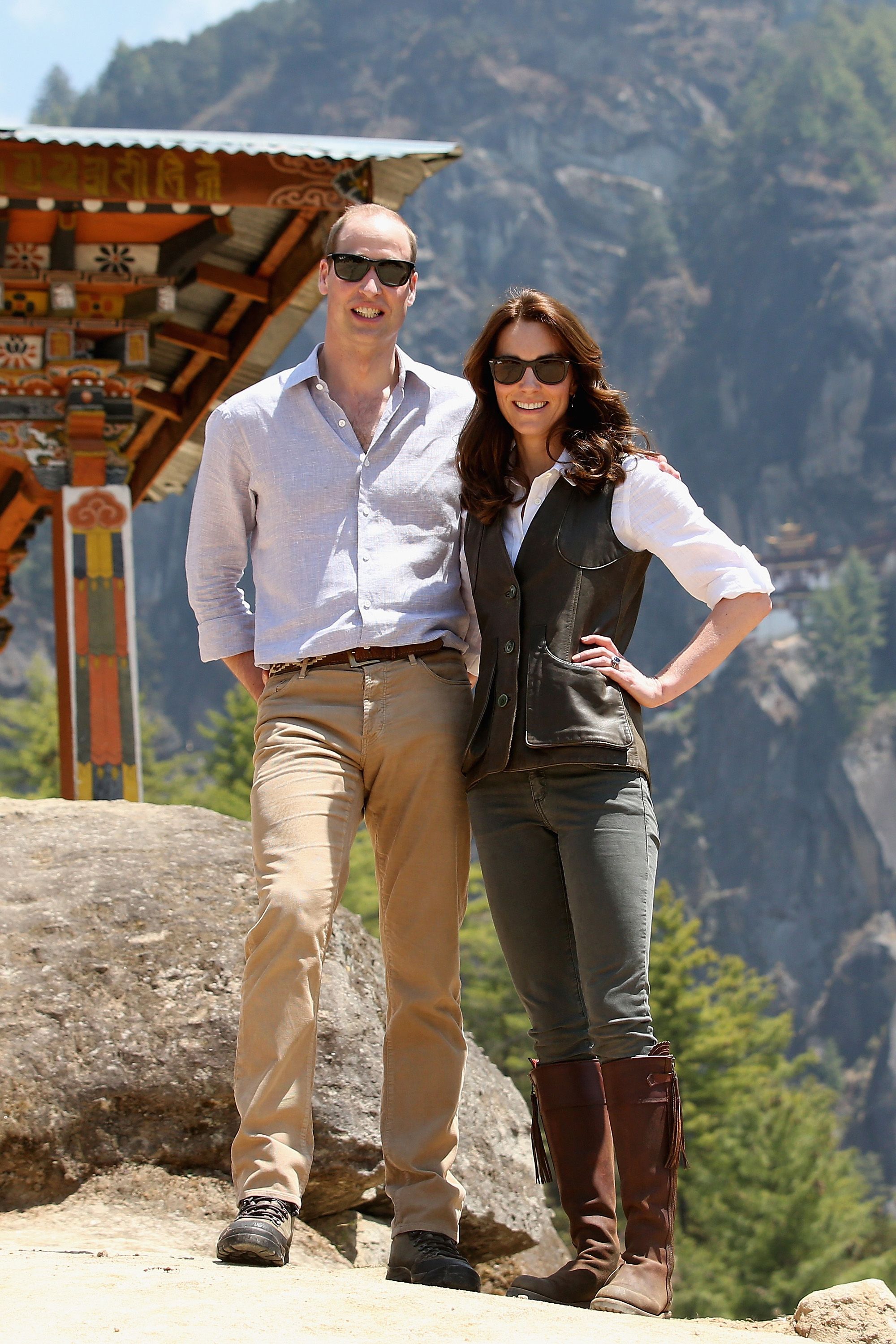 Wearing olive green jeans, Penelope Chilvers boots, and a green vest while visiting Thimphu, Bhutan with Prince William.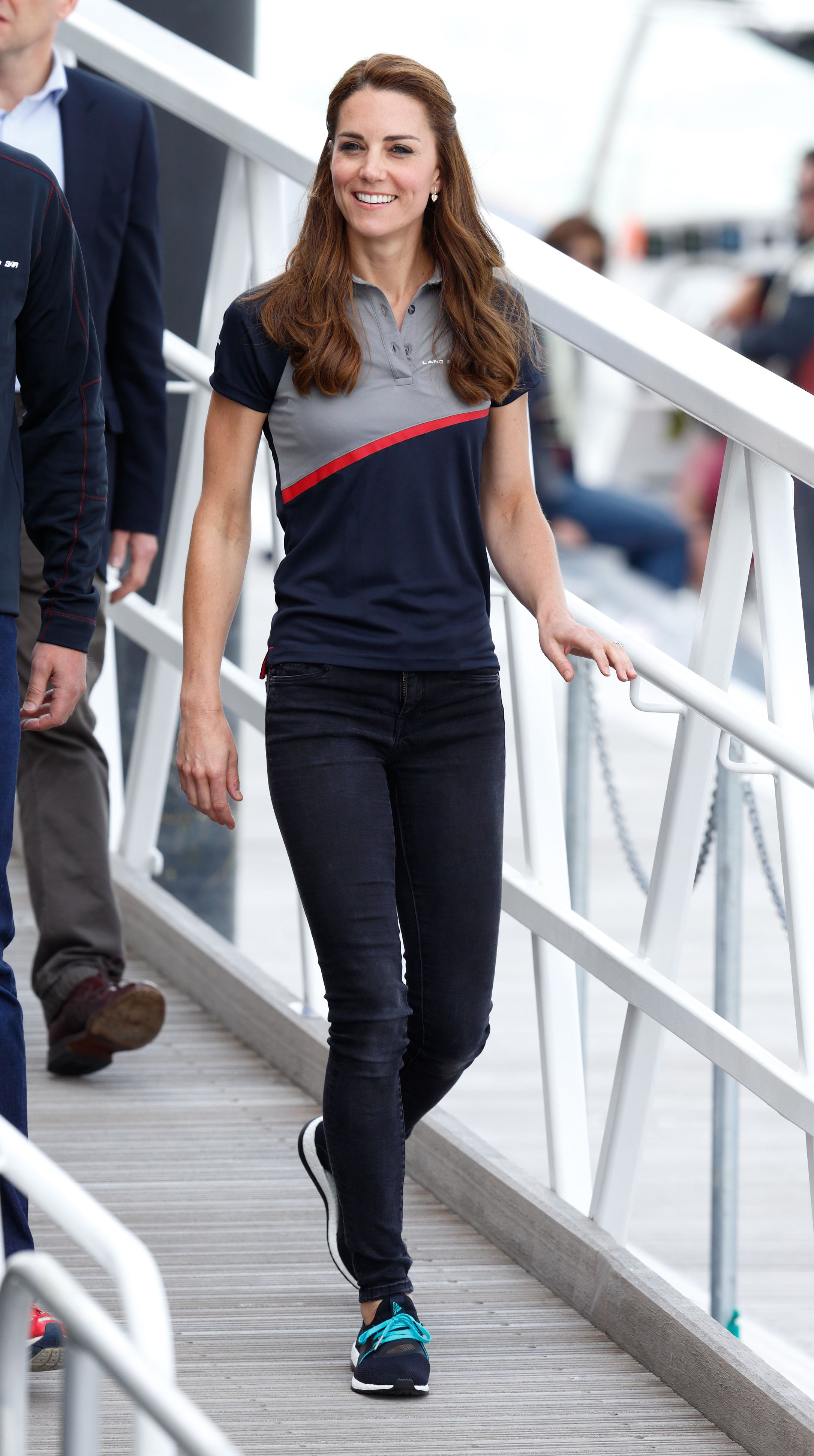 Wearing a Land Rover collared shirt, black jeans, and black sneakers with teal laces while visiting Land Rover BAR during the America's Cup World Series in Portsmouth, England.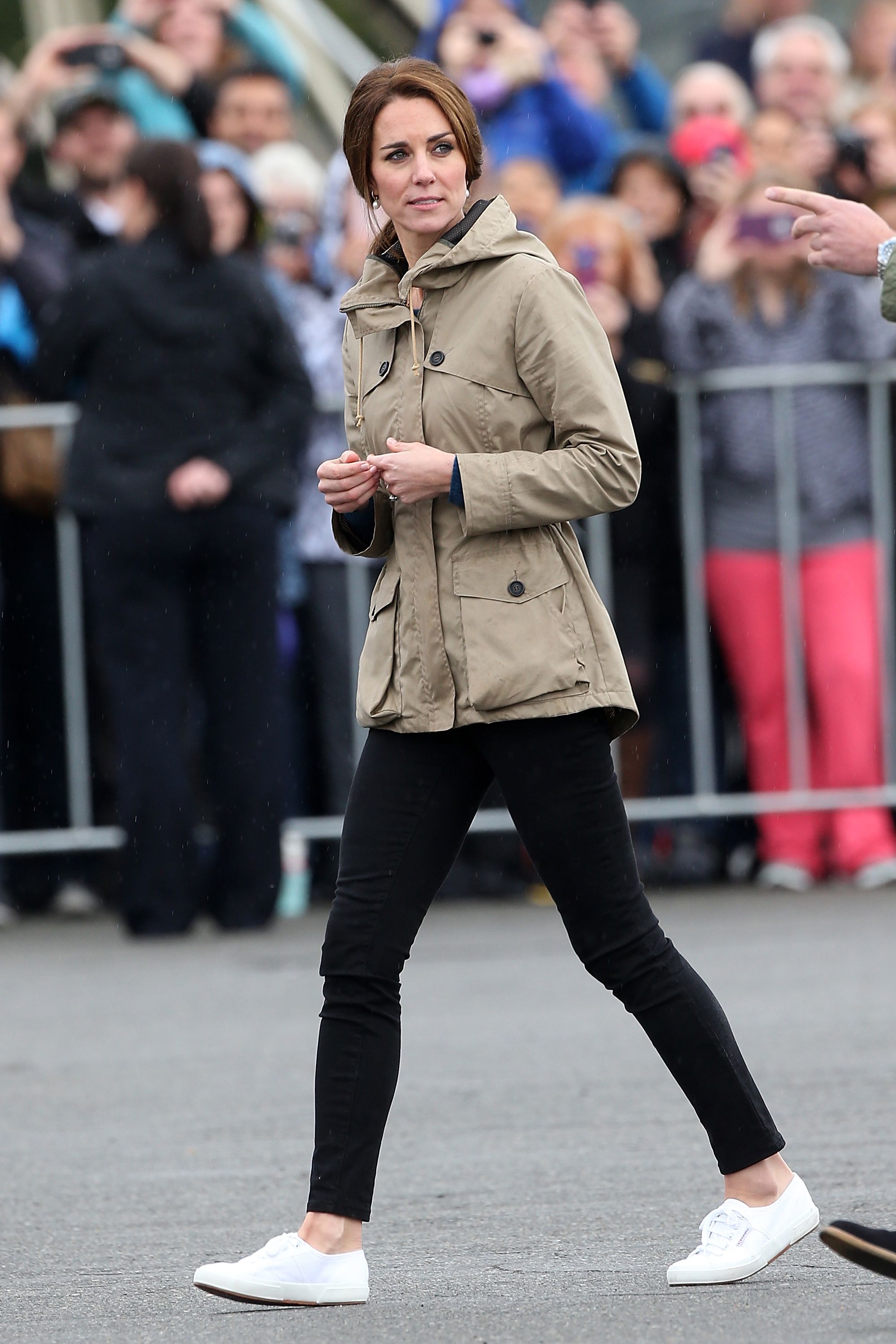 In a beige cargo coat, black skinny jeans, and Superga sneakers while on a Royal Tour of Canada.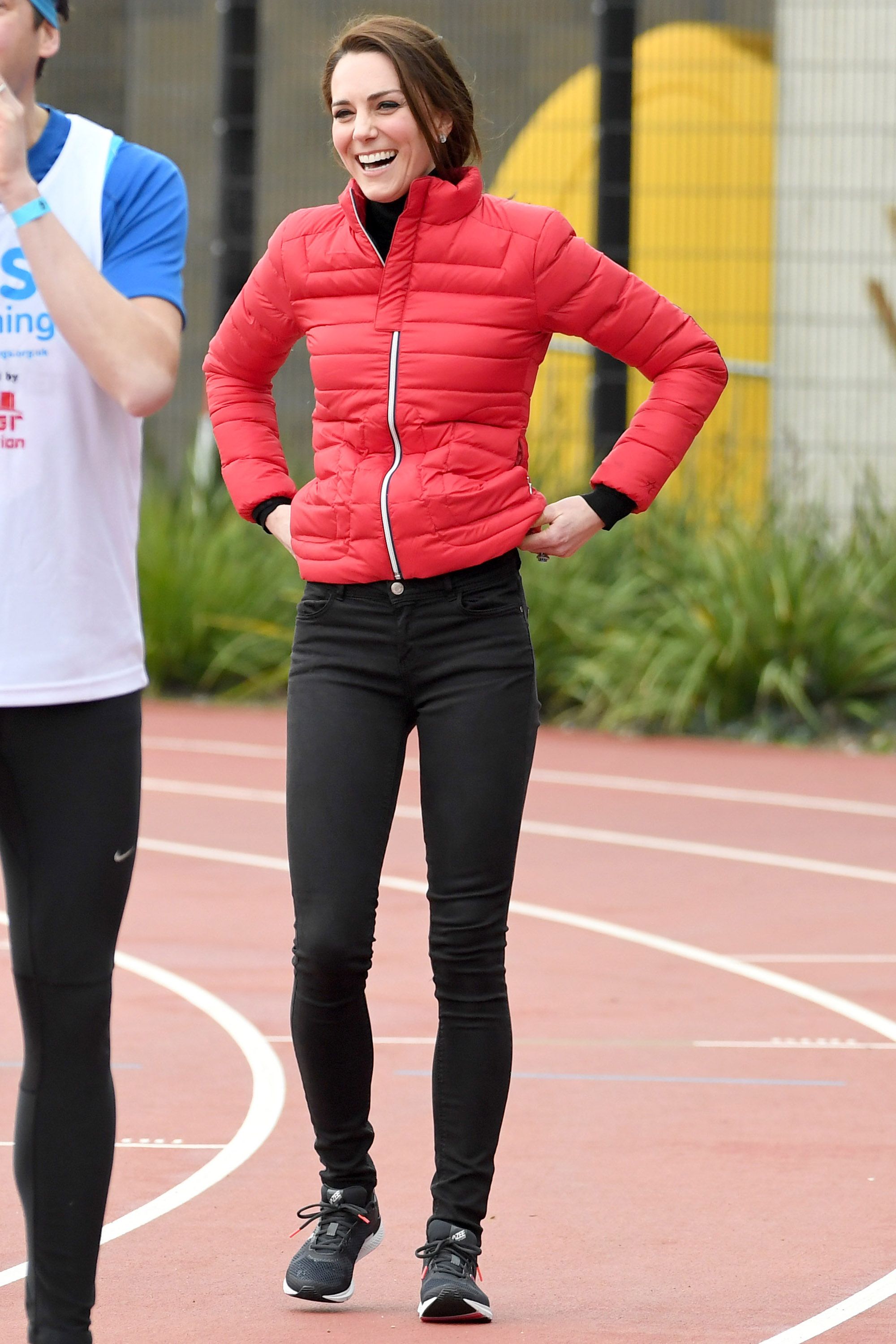 Attending a training day with the Heads Together team for the London Marathon wearing a Perfect Moment red puffer jacket, black jeans, and black New Balance running sneakers.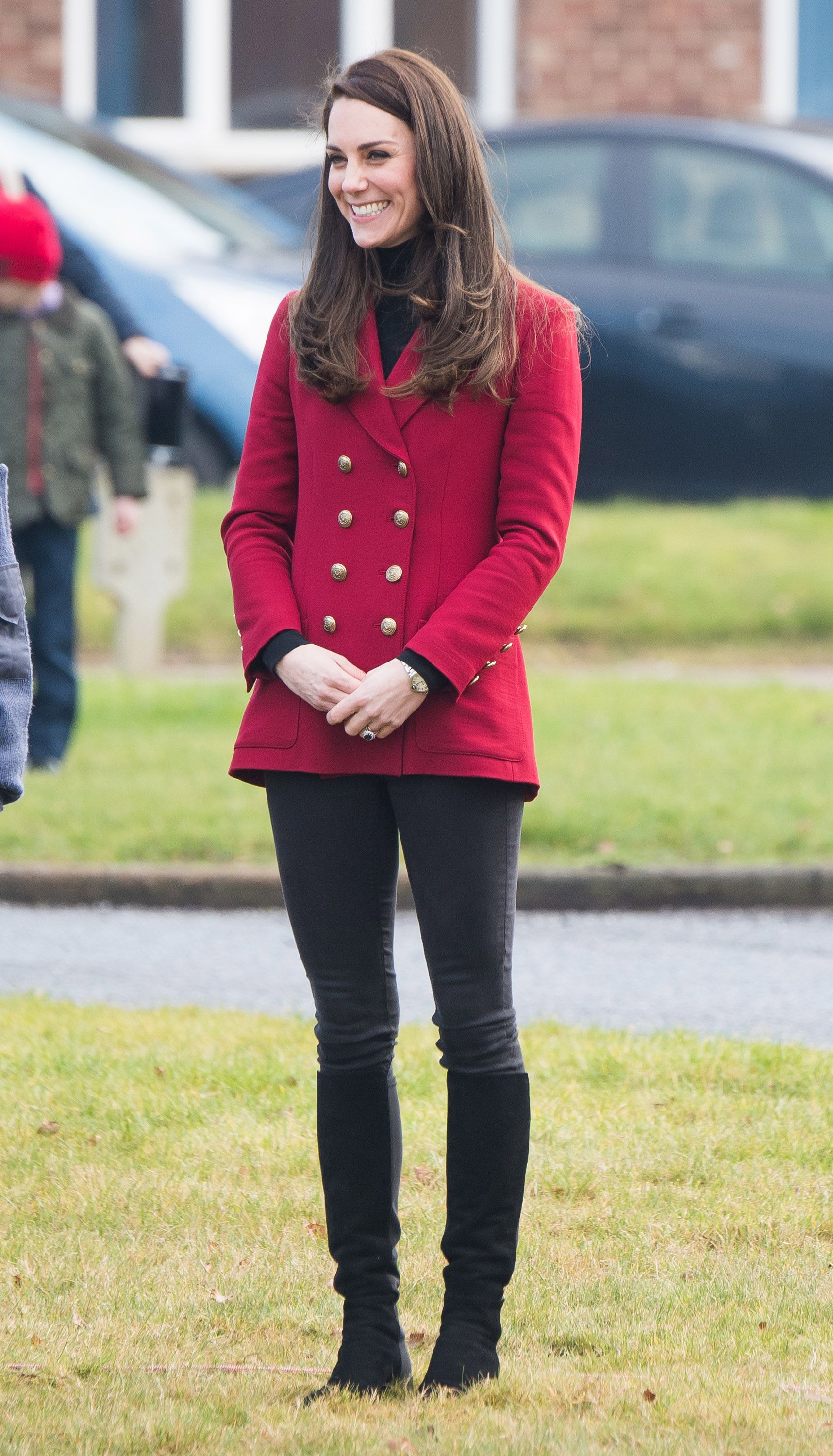 Wearing dark gray jeans, Russell & Bromley knee-high black boots, and a Philosophy di Lorenzo Serafini blazer for a visit with the RAF Air Cadets in Stamford, England.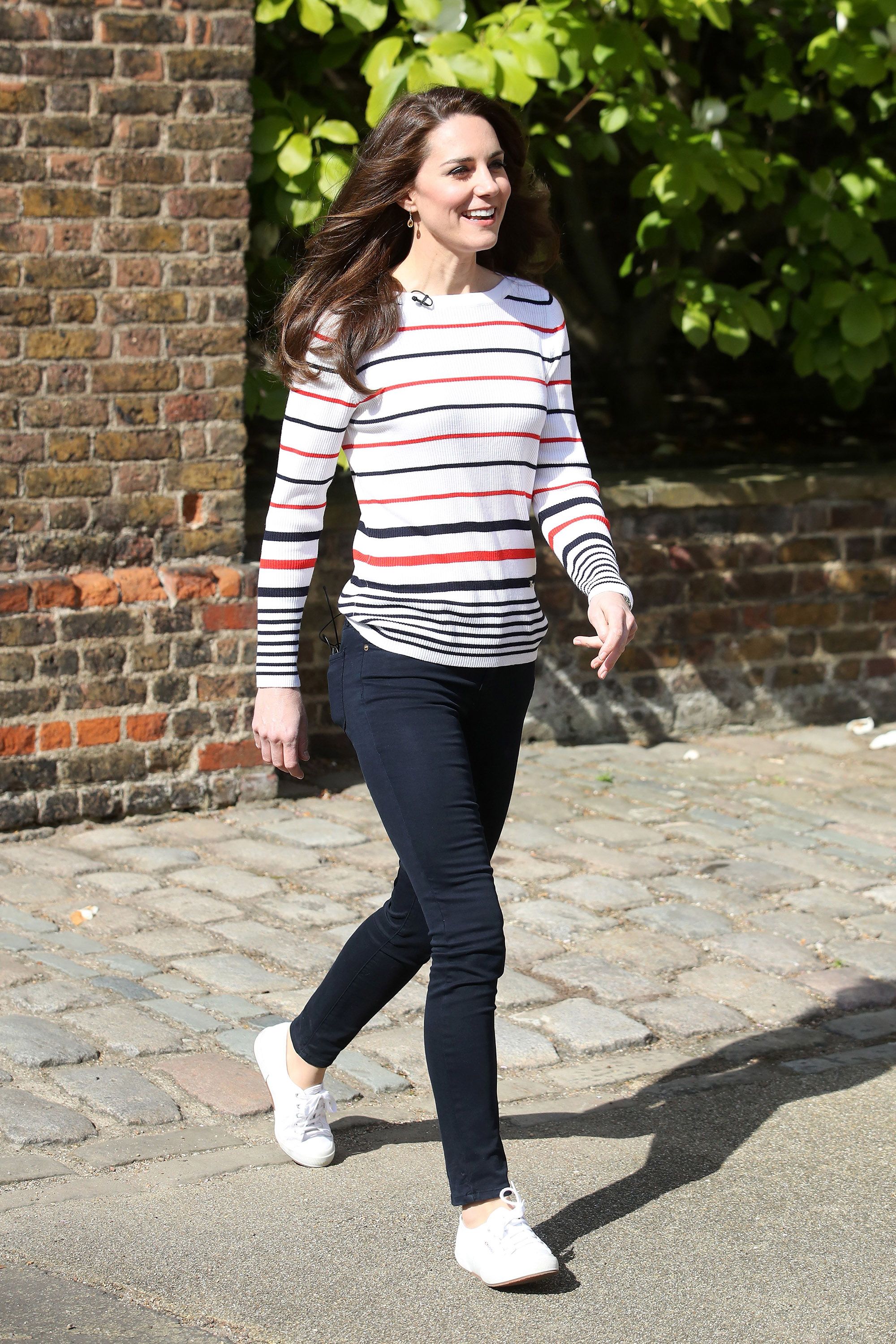 In a Luisa Spagnoli striped top, black jeans, and white Superga sneakers for an event at Kensington Palace.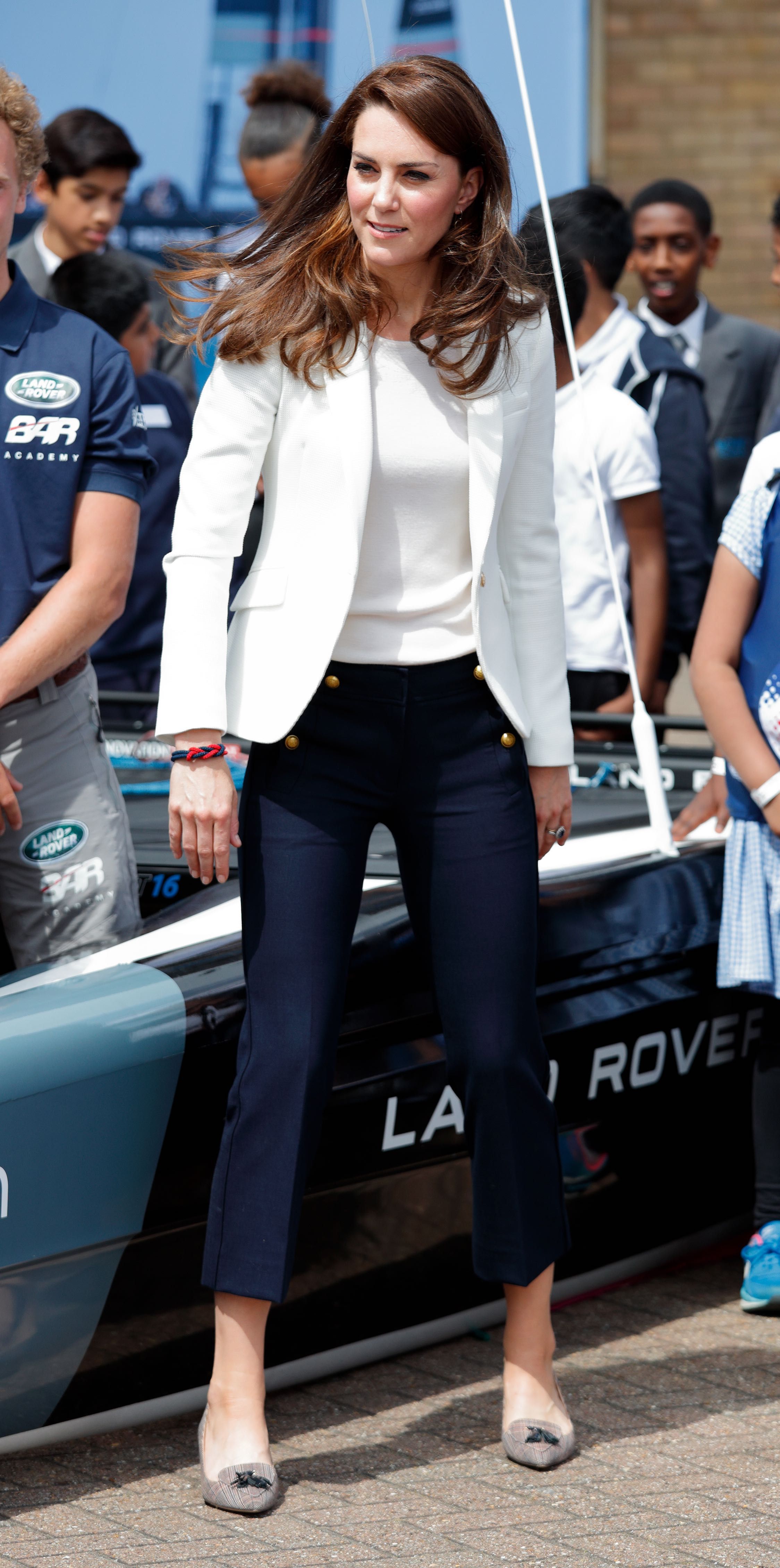 Visiting the 1851 Trust Roadshow wearing a white t-shirt, white blazer, navy pants, and J.Crew plaid loafers.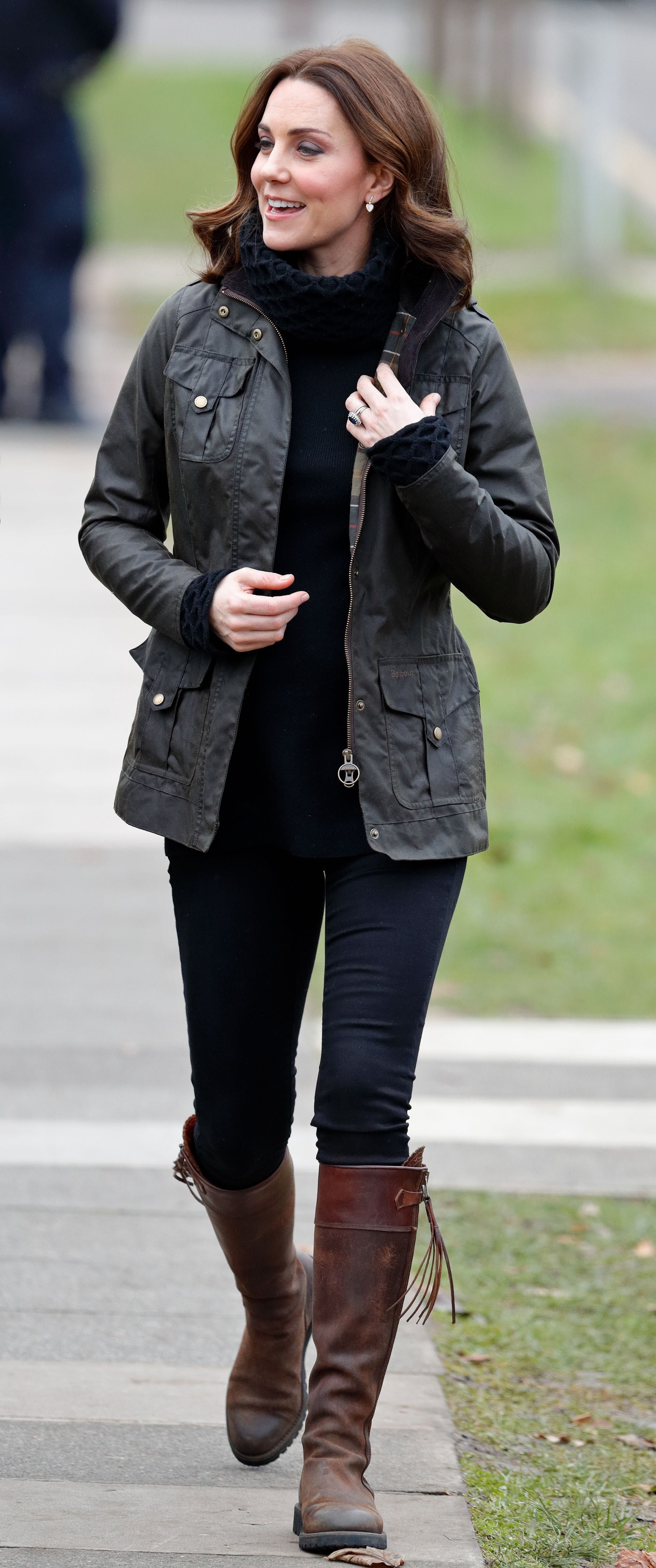 Visiting the Robin Hood Primary School wearing a black turtleneck sweater, cargo jacket, dark denim, and Penelope Chilvers brown riding boots.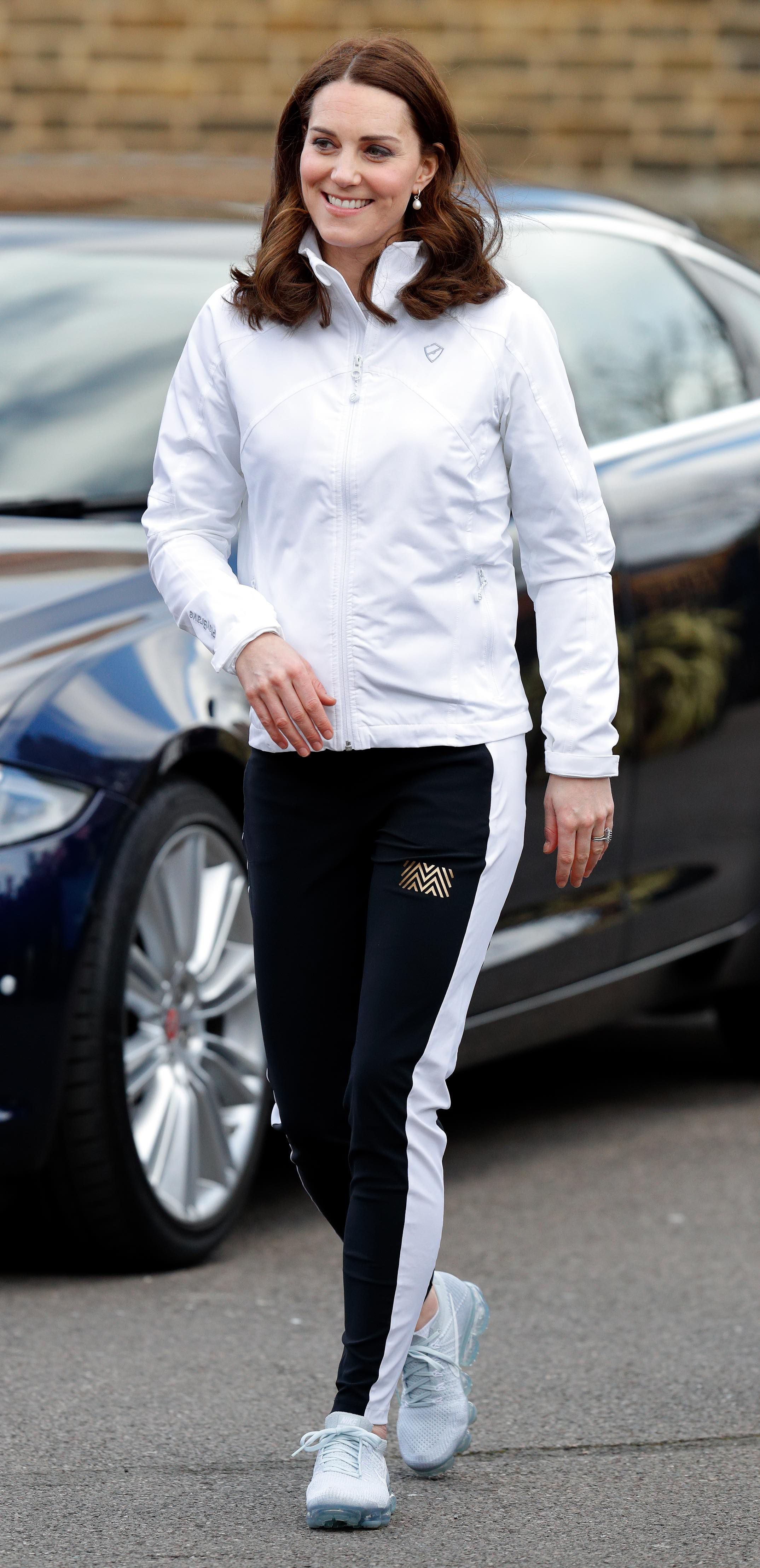 Visiting the Wimbledon Junior Tennis Initiative at Bond Primary School wearing a PlayBrave white windbreaker, black striped athletic pants, and Nike sneakers.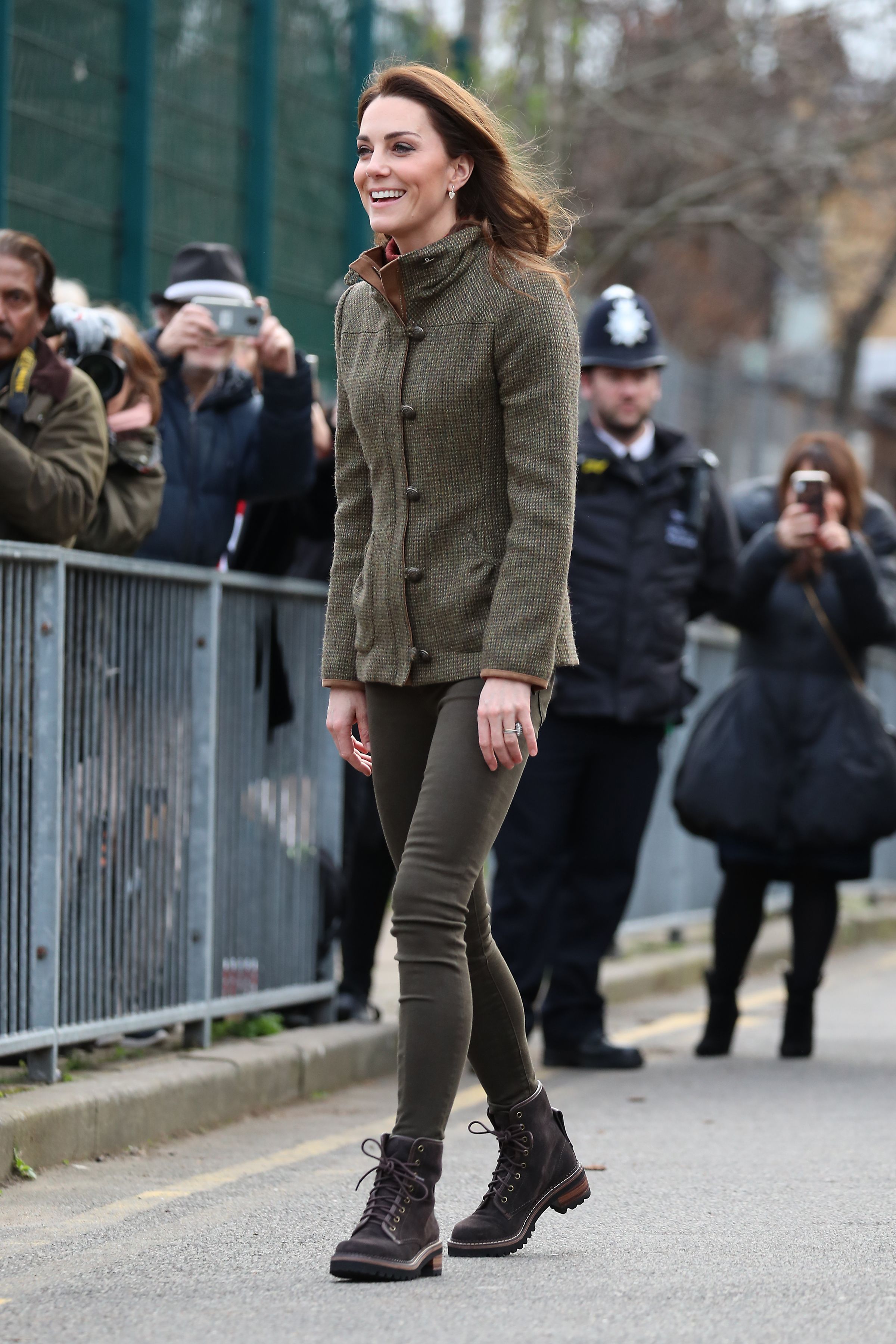 Visiting the Islington Community Garden in a Dubarry tweed jacket, brown skinny jeans, and See by Chloé combat boots.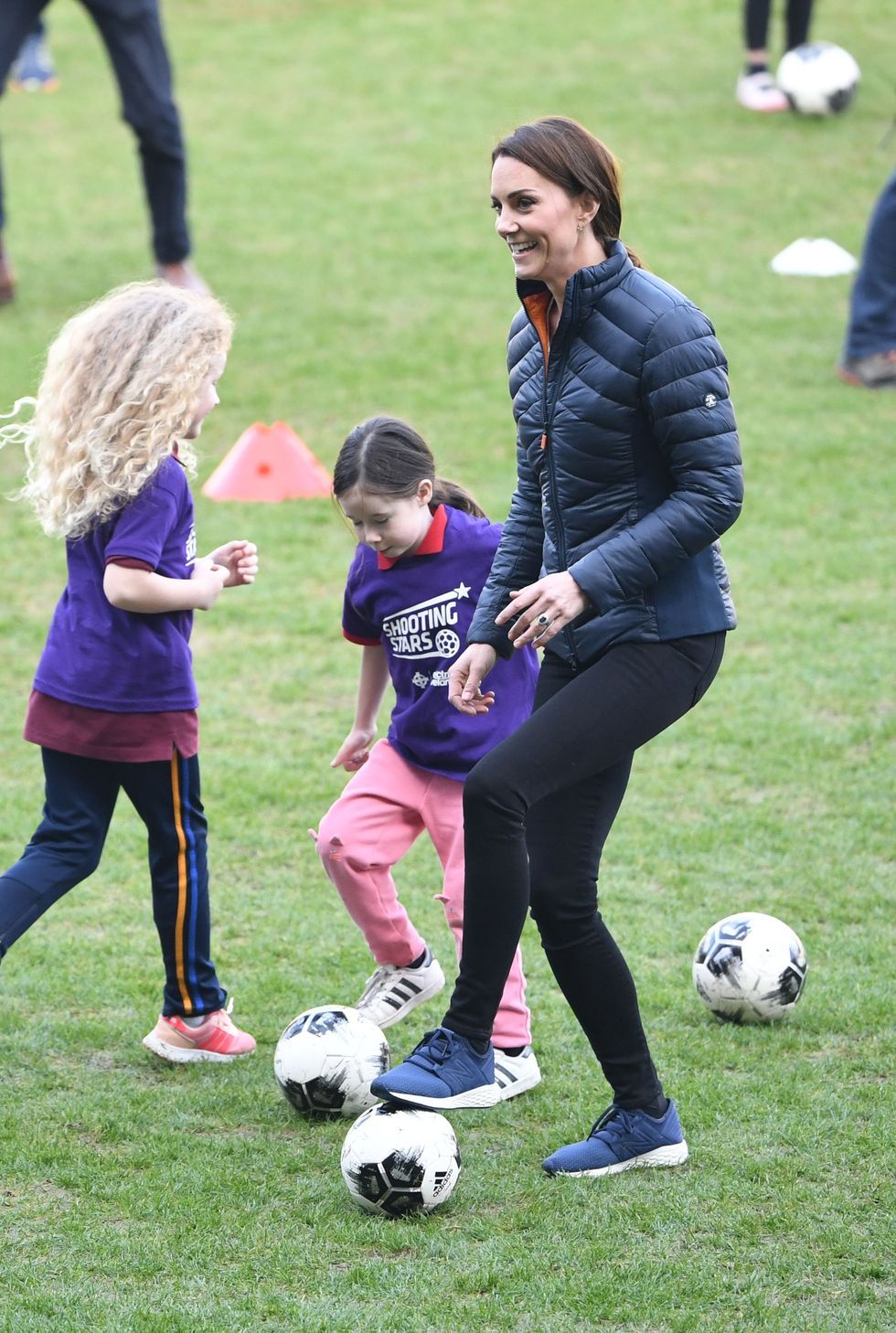 Playing soccer at the Irish Football Association in Belfast, Northern Ireland in a navy zip-up by Barbour, black leggings, and Sweaty Betty x New Balance sneakers.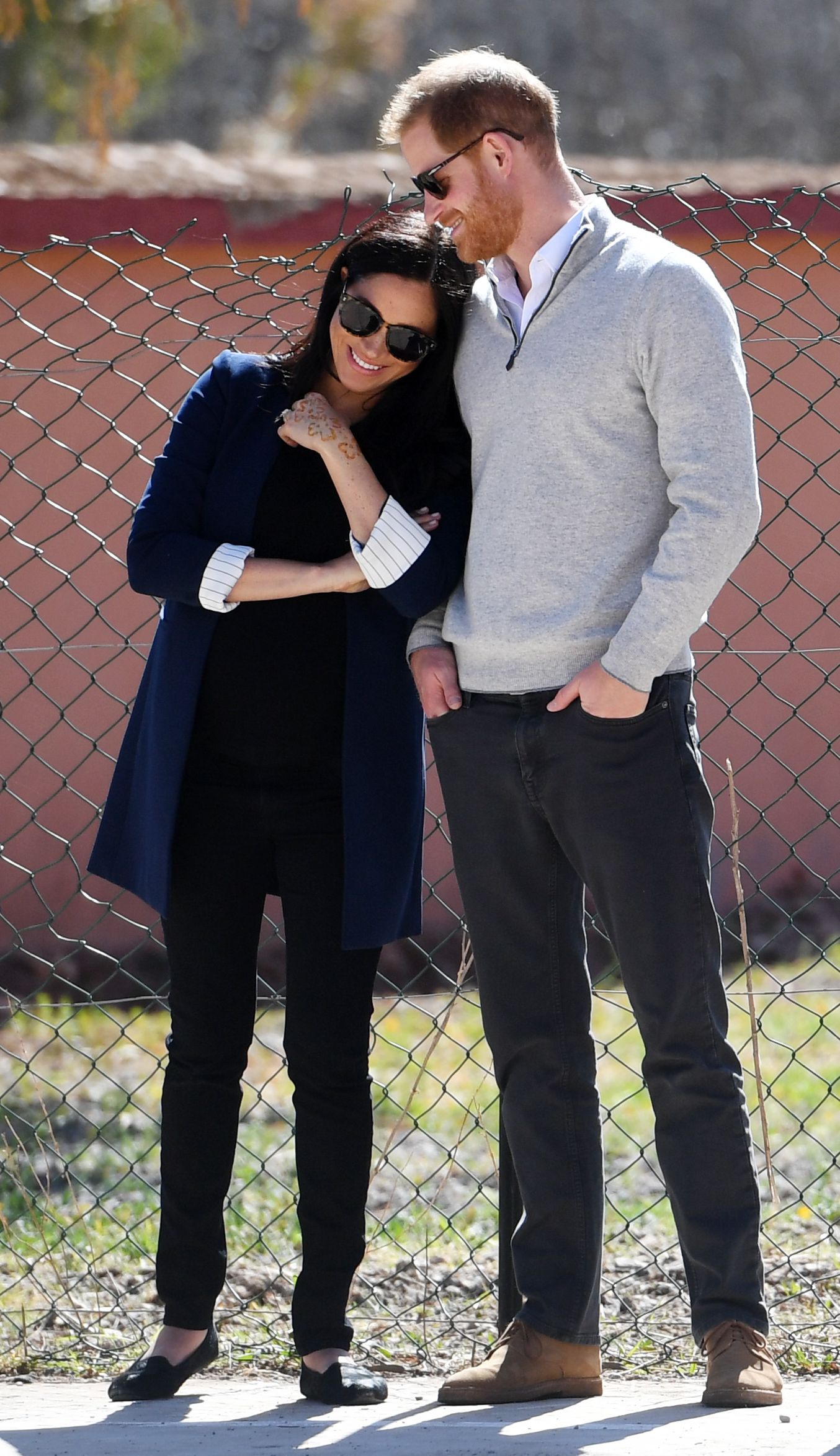 Source: Read Full Article