Oh, you thought this divorce couldn't get more vicious? Hold Johnny Depp's wine…
Last week Amber Heard released a dark, disturbingly detailed history of alleged abuse at the hands of her ex-husband.
In the lengthy essay she claimed multiple times throughout their relationship Johnny got drunk and/or high and turned into what they called "The Monster" — during which times he allegedly punched her, choked her, and pulled her hair out.
Amber says she got to the point where she feared for her life; that's when she finally chose to leave him.
But it turns out that may not have been the end of Johnny's alleged attacks on Amber.
The latest claim comes not from his ex-wife but from his ex-lawyer.
The Pirates of the Caribbean star has been embroiled in a legal battle with his former attorney, Jacob Bloom and his firm Bloom Hergott, for months now — saying they illegally pocketed $30 million from the star's back end payments.
The latest step Bloom has taken is the serving of deposition notices to everyone from Amber to her lawyer to her ex Elon Musk. And also, oddly to Kevin Tsujihara…
If you don't know the name, he used to be the CEO of Warner Bros, which produced both the Fantastic Beasts movies with Johnny and the DC movies which featured Amber.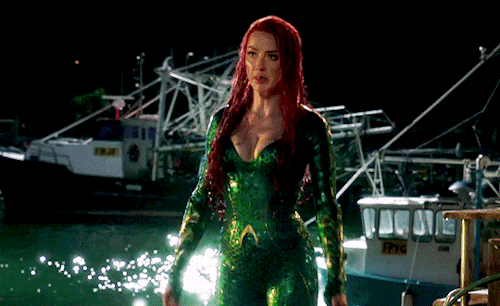 Um… why though?
Well, Johnny stands accused of trying to get Amber kicked off of Aquaman, asking Tsujihara to deep-six his ex from the DC movies altogether!
Oh man, going after a girl's paycheck?
Johnny still maintains Amber is lying about the physical abuse, even in his lawyer's statement on the latest deposition notices. Attorney Adam Waldman told Deadline:
"Bloom Hergott bewilderingly claims that they have been accused of malpractice relating to Amber Heard and her already disproven abuse hoax. We are suing Amber Heard for defamation following her hoax, and also the Sun tabloid for rebroadcasting it, not Bloom Hergott."
Eesh!
Already disproven??
Um, when did that happen??
Perhaps he's referring to Johnny's latest legal maneuver — trying to prove Amber was lying about that phone injury.
For those who don't recall, Amber released a photo of her injury from when Johnny allegedly threw an iPhone at her face…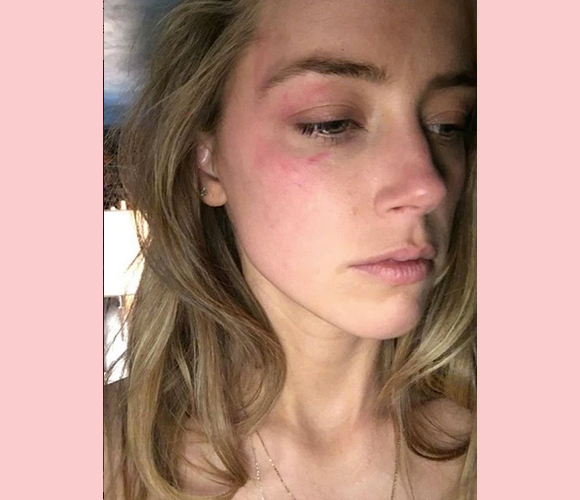 Johnny's legal team now say they interviewed several employees at the former couple's apartment building — who say they never saw any injury!
Not only that, attorneys also provided The Blast with a VIDEO of Amber and her sister in the building's elevator three days after the alleged attack — with no noticeable bruising.
Waldman told the outlet on Wednesday:
"Ms. Heard famously appeared in Court 6 days later with a battered-appearing face, seeking divorce and a temporary restraining order against Mr. Depp."
We hate to break it to Johnny and his lawyers, but y'all know about makeup, right?
Also, elevator surveillance footage is hardly 4K UHD, you know what we mean?
Frankly they maybe should have stuck with the eyewitness testimony, which includes the apartment building's general manager claiming Amber asked him to speak to the media on her behalf!
Brandon Patterson is quoted as saying in a legal declaration:
"On June 9, 2016, over two weeks after she publicly accused Mr. Depp of physical assault, Ms. Heard came to my office to meet with Ms. Esparza and me in person. Ms. Heard at that tine presented with a visible cut, and injury to her face, around her cheek and eye. In that meeting, Ms. Heard asked me, while Ms. Esparza was present, to talk to her source at (media outlet), to deny that building staff had made statements disputing Ms. Heard's abuse allegations. At that time, there apparently had been statements reported in the media that suggested that Ms. Heard had been seen by people working in the Eastern Columbia Building without any injuries."
Wow.
Johnny really does plan to fight these domestic abuse allegations tooth and nail.
What do YOU think of Johnny's latest moves??
Source: Read Full Article