You know how sometimes you get a haircut, and you look like a whole different person? That's what a lot of folks were saying about Jennifer Love Hewitt last week. The Ghost Whisperer star turned her long summer dirty blonde look into a cute autumn bob, and it was totally transformative.
But quite a few commenters meant a little something different when they said she was "unrecognizable."
Even seeing the "before" pic Love posted (above, right), they didn't see the Party of Five alum they grew up with. They commented about her facial features looking different — and came to the conclusion she had gotten some bad plastic surgery! Specifically, many speculated she got a brow lift as her trademark adorably scrunchy face was seemingly replaced with wide eyes and high arched brows.
Well, she had two big responses. The first? Pretty darn funny! She wrote a series of captions over some pics on her IG Stories:
"So many people said I look different. I look the same as always. Couldn't look more natural… Filters don't change you that much."
Which is so much funnier when you see the pics!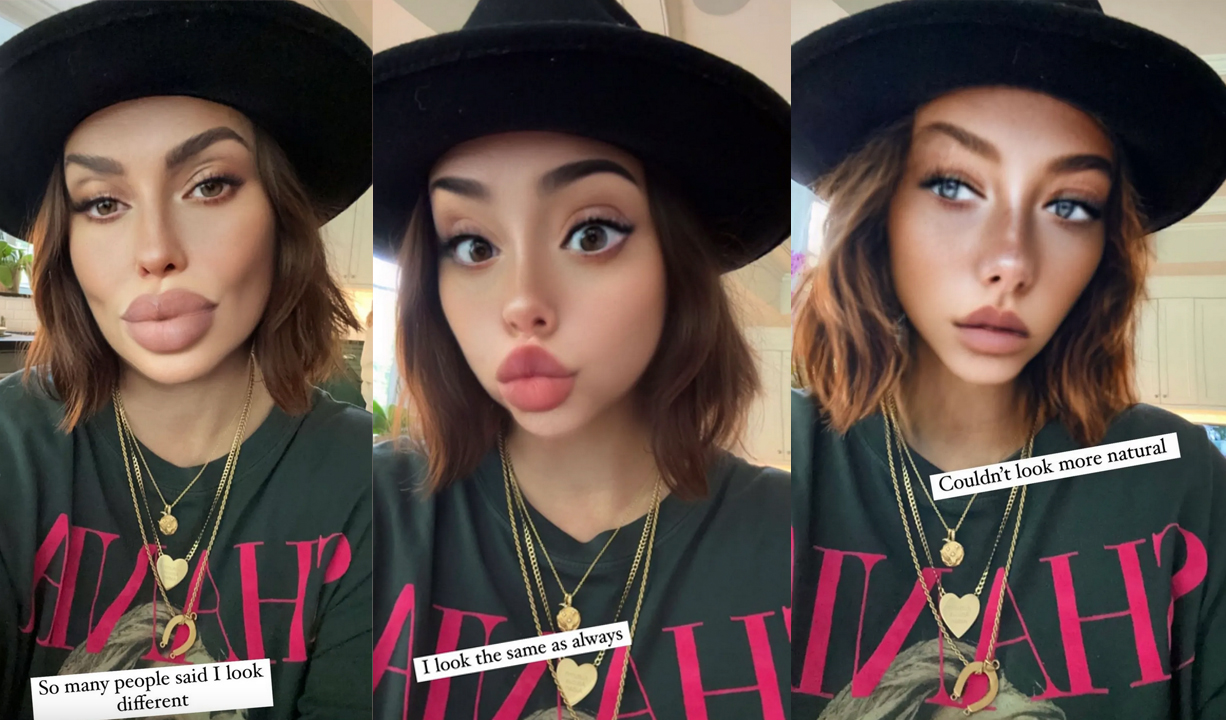 She concluded:
"JK. But seriously let people be filtered or unfiltered. Be good. Be kind. Spread love"
And then in a video she responded more explicitly to the plastic surgery speculation:
"Hi. I don't usually do this, but I've had a lot of people lately say that I've had a brow-lifting procedure. I don't what that… I didn't even know you could lift your brows like that."
Hmm. Her brows do look a lot higher and more arched. Is it all just IG filters? She says absolutely no cosmetic surgery — though she has done some beauty work:
"The only thing that I've done is microblading with Audrey, who I love"
Microblading, for those who don't know, is semipermanent eyebrow tattooing. But that isn't all. She also gave credit to Selena Gomez's products from Rare Beauty for what they're doing for her brows:
"I have been using this product and I'm noticing people bringing up my brows. Selena, 'Thank you.' I love it, so I'm going to put it up so that you know what it is, but that's what it is. That is the brow lifting that people are talking about. That's all I got."
Is all this really just beauty products and microblading? And maybe filters? Or do YOU think Love's face structure is really that different?
Source: Read Full Article