If you love cooking and a good laugh and you're not following Jennifer Garner on Instagram, then you're missing out.
For years, the actress has hosted her "Pretend Cooking Show." Although she calls it "pretend" she really does prepare a few mouthwatering dishes and treats for her family while offering some pretty funny commentary to her followers.
The Peppermint star refers to cookbooks and recipes by her favorite celebrity chefs when she's working in the kitchen and has even managed to catch their attention when going a little off script with their classic recipes. Here's how Food Network personality Ina Garten reacted when Garner baked up a kid version of her honey white bread.
Garten's reaction to Garner's 'bread men'
One of the first things Garner ever made on her "Pretend Cooking Show" was Garten's honey white bread. However, instead of doing two loaves like the chef's recipe, Garner created "bread men" for her children.
The cooking pro has seen Garner's demos and had nothing but praise for her when asked about the pretend show.
"I love her videos so much," the Barefoot Contessa host told People, adding that she thinks the 13 Going on 30 actress is "adorable and smart and not at all performing–that's just who she is. I just think she's really special."
Garten also revealed that the two women formed a friendship a few years back when the Food Network star was in California filming a show.
"Somewhere along the line I found out that she liked my cookbooks and my TV show, so I asked if we could cook together," Garten said. "She was very sweet she invited me to her birthday party. It was all girls in swimsuits–it was so Jennifer! It was so fun and not fancy, which is what she's like."
How to make Garten's honey white bread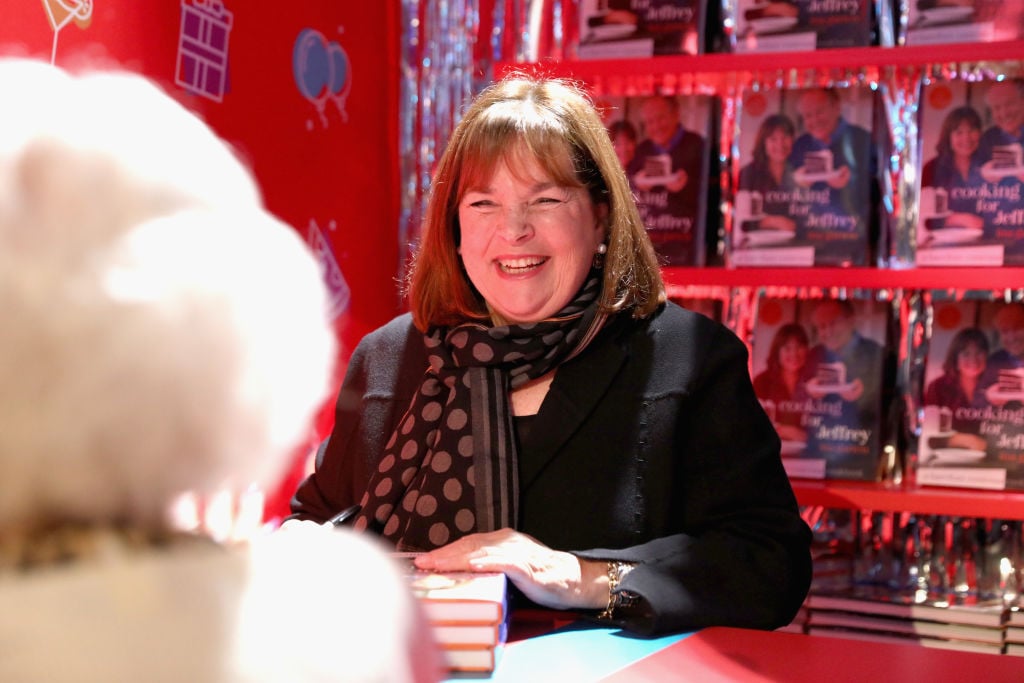 If you'd like to cook up the Barefoot Contessa host's honey white bread, in loaves not bread men, you'll need these ingredients:
1/2 cup warm water
2 packages dry yeast
1 teaspoon sugar
1 1/2 cups warm whole milk (110 degrees)
6 tablespoons (3/4 stick) unsalted butter, melted and cooled
1 1/2 tablespoons honey
2 extra-large egg yolks
5 to 6 cups all-purpose flour
1 tablespoon kosher salt
1 egg white, lightly beaten
Then follow Garten's step-by-step instructions:
Read more: Every Other Bread Recipe Jennifer Garner Has Tried on Her 'Pretend Cooking Show' So Far
Source: Read Full Article