In case you're wondering how Jenelle Evans is in the wake of her husband David Eason killing their family dog and igniting a massive custody battle between Jenelle and her mom Barbara, the answer is: not the best.
Jenelle's daughter Ensley has been living with Barbara due to Jenelle and David temporarily losing custody after Nugget the French Bulldog's death. And Jenelle and David recently called 911 to report Ensley being trapped in a room at Barbara's house, which sounds pretty alarming. Now, Jenelle's finally explaining WTF is happening.
https://www.instagram.com/p/ByVP9h5lBQT/
It's the little things in life. With everything that has been going on lately, I've come to realize a child's love for their mother will never fade. No distance, not time, no person can change that special love. This necklace was given to me by my little bubba, Kaiser. He told me he wanted mommy to "match his". My children are the sweetest and the best. 💞👧🏻👦🏼👦🏼 #MommasBabies #InMyHeart #AlwaysAndForever
A post shared by Jenelle Eason (@j_evans1219) on
"David and I were on FaceTime with Jace when we heard my mom say to Ensley, 'Come here, I have to take a shower,'" she explained to Us Weekly. "Then she took Ensley in the other room, and we immediately heard her screaming and crying."
Jenelle says they asked Jace what was going on and "he said my mom locked Ensley in the bedroom so she can take a shower." They told Jace to open the door, and when he couldn't "we called 911 for help because all we could hear was Ensley screaming."
TMZ published the call, during which David can be heard saying, "My mother-in-law has locked my 2-year-old child in the bedroom so that she could take a shower, and now she can't get the door open, and my child is freaking out. She's been screaming on the phone for the past five to 10 minutes."
It's unclear if cops became involved, but TMZ reports that Barbara let Ensley out of the room. Hopefully, this situation between Jenelle, Barbara, and Ensley gets resolved soon because it's truly heart-breaking.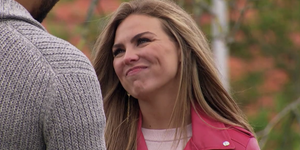 Source: Read Full Article