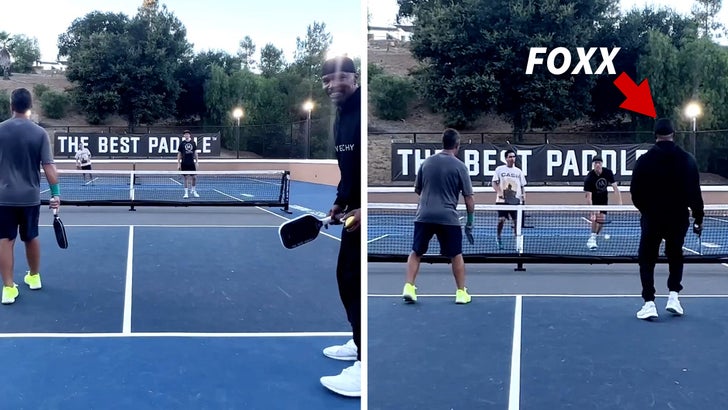 Jamie Foxx is in the fast lane to recovery after his months-long health battle … weeks after the actor was hitting golf balls at the range, Foxx was kickin' ass on the pickleball court!
The 55-year-old got in a game of doubles on Tuesday … teaming up with top player Ryan Sherry (who is also an accomplished NFL agent). Jamie and Ryan played against Taylor Chien and Olympic volleyball player Casey Patterson.
The guys posted a highlight from the match … showing Foxx pulling off a beautiful shot that he dropped in right over the net, and it had a ton of spin on it, making it almost impossible to return.
"That Jamie Foxx spin will get ya," Patterson captioned the video.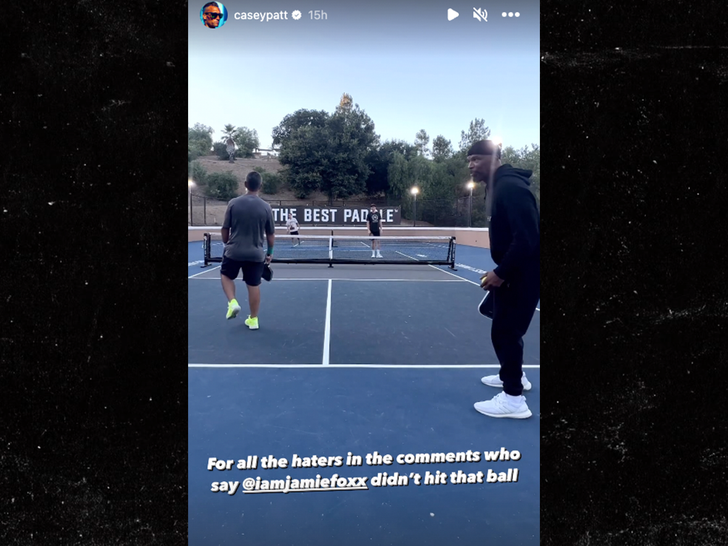 It was so good, some cynics doubted JF was the one actually hit the shot, so CP gave the haters another angle of the shot.

Jamie Foxx Looks Strong Playing Pickleball in Chicago
"For all the haters in the comments who say @iamjamiefoxx didn't hit the ball," Casey said in another video on Instagram.
Foxx even trolled the fellas after the shot, saying "I got dead balls out here! Dead balls!"
It shouldn't be a shock that Jamie's nice on the court. He's big into pickleball … and even owns his own company that makes paddles, The Best Paddle.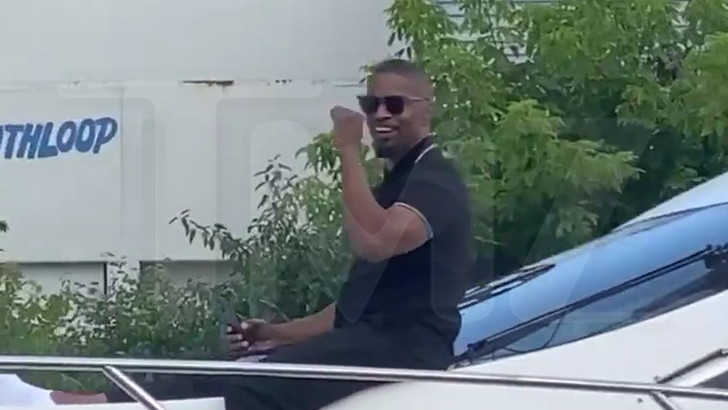 It's good to see Foxx out and about and active … remember, the "Project Power" actor suffered a medical emergency in April and was out of the spotlight until last month, first emerging in Chicago, where he was caught on a yacht waving at fans.
That English!
Source: Read Full Article