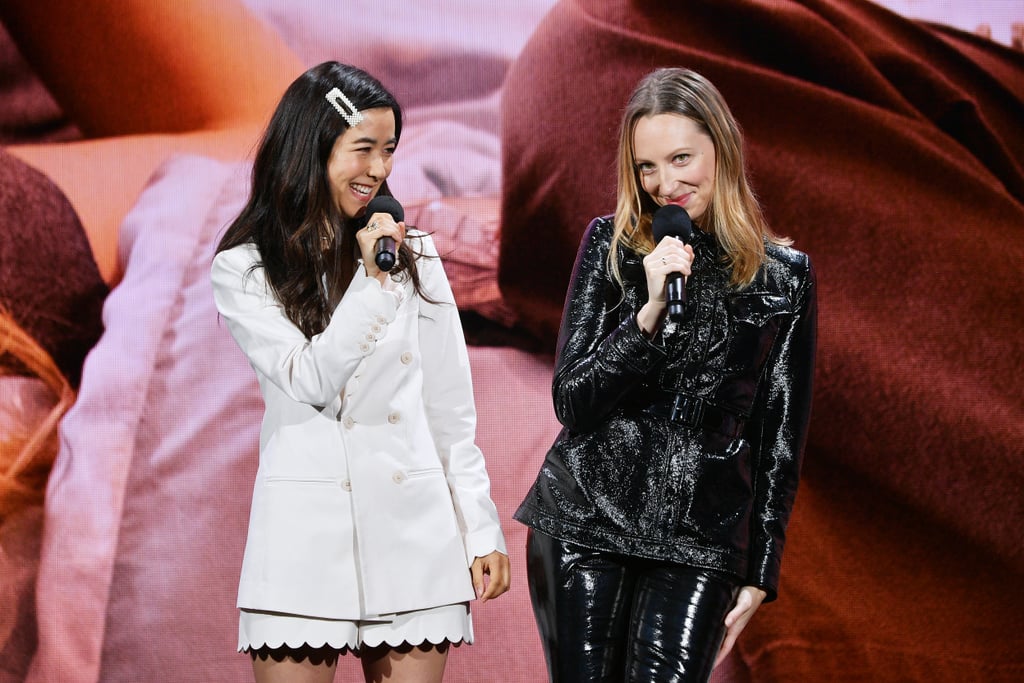 I Can't Be the Only One Obsessed With Maya Erskine and Anna Konkle's Friendship

Maya Erskine and Anna Konkle don't just share names with the characters they portray on Hulu's PEN15, they also share the same close friendship in real life. The executive producers and actresses — who play the roles of Maya Ishii-Peters and Anna Kone, respectively, in the hit series — have been pals since junior year of college, as both went to NYU's Tisch School of Arts for experimental theater. Now both 32 years old, their close bond is palpable as they flawlessly mimic awkward seventh graders with a little help from prosthetic braces, horrific bowl cut wigs, and plenty of early 2000s-approved hair accessories.
Similar to their characters, Maya and Anna cheer each other on for their IRL accomplishments, blessing fans with a heavy dose of #BFFGoals every step of the way. In honor of their weirdly wonderful friendship and PEN15's upcoming second season, join me in looking back on Anna and Maya's best photos together, including some hysterical behind-the-scenes snaps from the set of their Hulu show. Can they just adopt me into their girl gang already?
Source: Read Full Article