They say you find the love of your life when you least expect it. That's what happened to Gisele Bündchen when she met her now-husband, NFL quarterback Tom Brady, after appearing on The Ellen DeGeneres Show in 2006. Gisele made another visit to the show on Wednesday and chatted with Ellen about how much has happened over the past 12 years, especially with her marriage, children, and career.
Prior to meeting Tom, she hadn't had much luck with dating, but it wasn't until after she was on the show that she found her soulmate. So who does she attribute her beautiful marriage to? Ellen, of course! "I think you might have been my good luck charm," Gisele told the daytime host. "Twelve years later, I'm very happy with how things turned out, so I appreciate it."
Watch her talk more about meeting Tom, as well as whether or not those rumors of her retiring are really true, in the clip above. Then see more snapshots of her on the show ahead.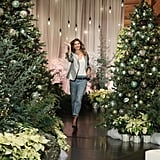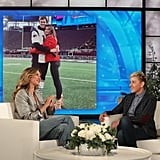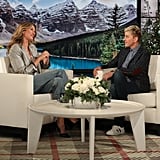 Source: Read Full Article