Gigi Hadid has written an open letter to paparazzi, press, and fan accounts about her daughter Khai's privacy as she spends more time in New York City. Gigi explained that as Khai gets older, she loves seeing the world and wants the sun shade up on her stroller—meaning people and paps are able to see her face.
https://www.instagram.com/p/CNmw5i0HJLI/?utm_source=ig_embed&utm_campaign=loading
A post shared by Gigi Hadid (@gigihadid)
Gigi went on to explain that she wants Khai's face to be blurred in any photos of her that might be taken, saying, "I know the laws change State to State, and I've seen some paparazzi photos of kids in NYC with their faces blurred- but, from asking around, I believe that that comes down to the integrity of the photographer, publications, or fans sharing the images."
She added that she and Zayn Malik want Khai to choose how her image is shared with the public, and they want to give as normal a childhood as possible.
Gigi ended the letter thanking people who have been respectful of Khai's privacy:
See the letter in full below!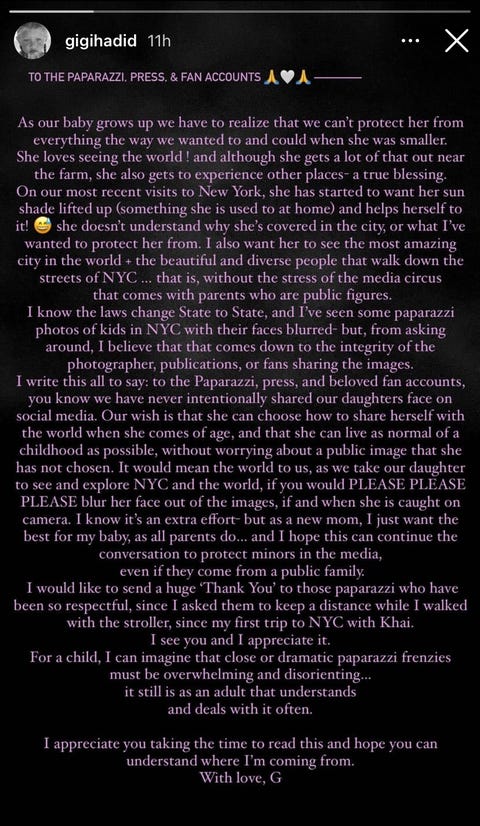 Source: Read Full Article