G-Eazy and Ashley Benson are still going strong, based on their PDA at a pre-Oscars party. The couple previously dated for about a year in 2020 and sparked reconciliation rumors at the end of 2021 when they were seen dining together.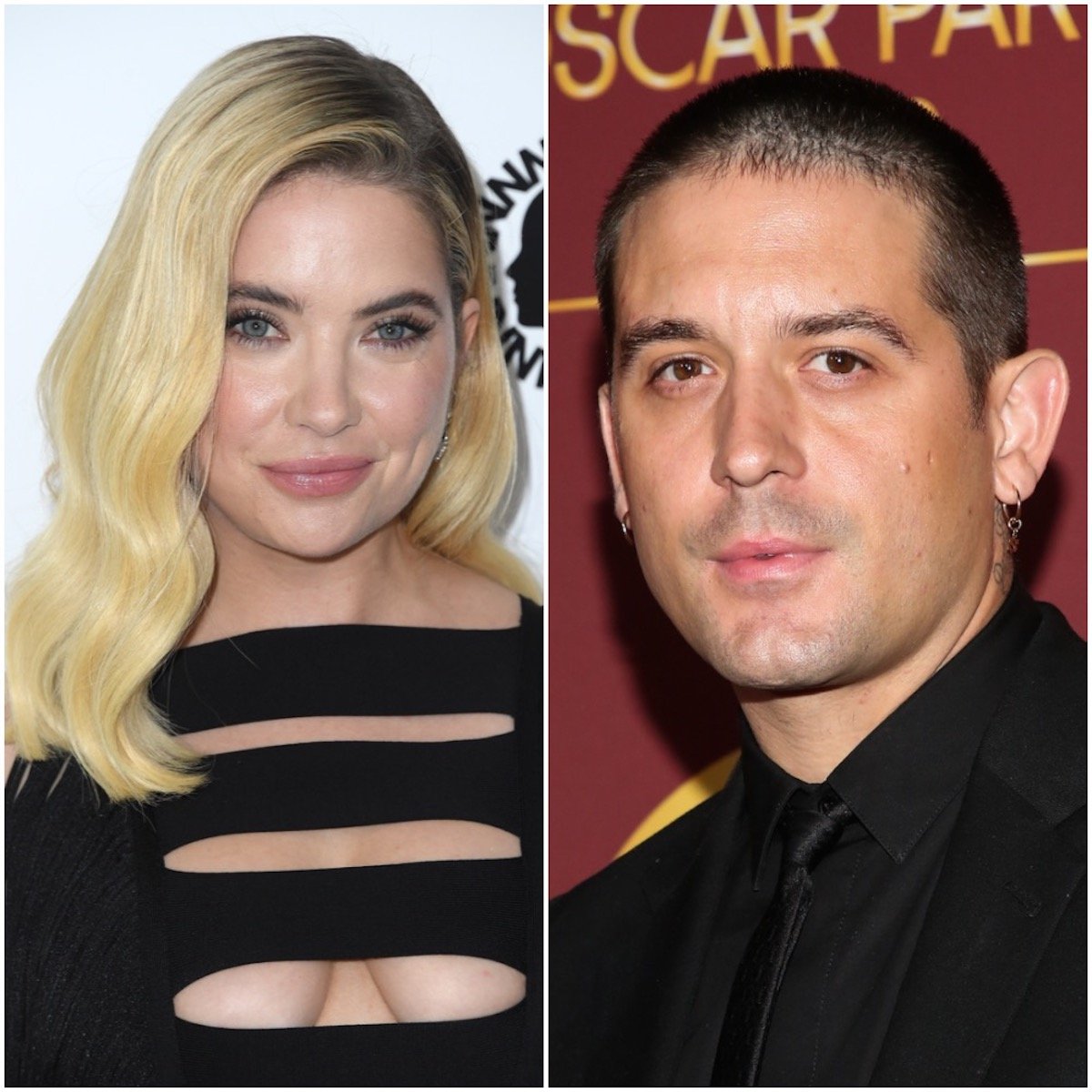 G-Eazy and Ashley Benson were spotted making out at a party before the 2022 Oscars
Ashley Benson and G-Eazy rarely speak about their relationship, but they didn't need words to show their feelings for each other before the 2022 Academy Awards. 
Page Six reported on Mar. 27 that the rapper and the actor were spotted making out in Los Angeles at Darren Dzienciol and Richie Akiva's annual Oscars party. They walked the red carpet separately, but posed for photographs together inside the event. 
"G-Eazy and Ashley Benson did not hold back their PDA," a source told the publication. "They looked very much in love and didn't leave each other's side." The source also shared, "G-Eazy looked at Ashley like she was the only girl in the room."
Other attendees at the bash included Venus and Serena Williams, Andre 3000, Tyga, Tobey Maguire, and more. Travis Scott gave a surprise performance, his first since the tragedy at Astroworld in November 2021.
G-Eazy and Ashley Benson sparked reconciliation rumors in December 2021
Ashley Benson and G-Eazy have been spotted together a few times since they broke up in February 2021. In January, sources confirmed to People that the actor and the rapper were back together. 
"They're definitely back on," an insider told the publication. "Ashley has been really supportive after the death of his mom and he's been leaning on her."
The "I Mean It" rapper made an Instagram post on Nov. 24, 2021, revealing that his mother, Suzanne Olmsted, had died. He also shared that he had been in treatment for drug and alcohol addiction. 
"I love you so much," G-Eazy captioned several photos of his mother. "The shock still won't let me accept the feeling that I'll never get to hug you in person again. My queen, my hero, my everything… my mom."
He added, "They say the opposite of addiction is connection, and I'd never felt more connected to you than I have in the past months."
The rapper ended the post by writing, "Our hearts are broken, but they are full of love and gratitude for the life you gave us. With us always… we love you mom."
The couple previously dated for about a year in 2020
Before their reconciliation, G-Eazy and Ashley Benson and G-Eazy dated for a year in 2020. They broke up in February 2021, and an inside source told People that it "didn't end well."
But shortly after the death of G-Eazy's mother, the two were spotted spending time together again. The "No Limit" rapper and the Pretty Little Liars star were photographed dining out on Dec. 26, 2021.
"They had issues to figure out and have been taking it slowly but are in a good place right now," the source told the publication.
G-Eazy and Benson have both been in high-profile relationships before. The rapper was famously linked to musicians Halsey and Lana Del Rey, while Benson famously dated model Cara Delevingne for about two years.
Source: Read Full Article