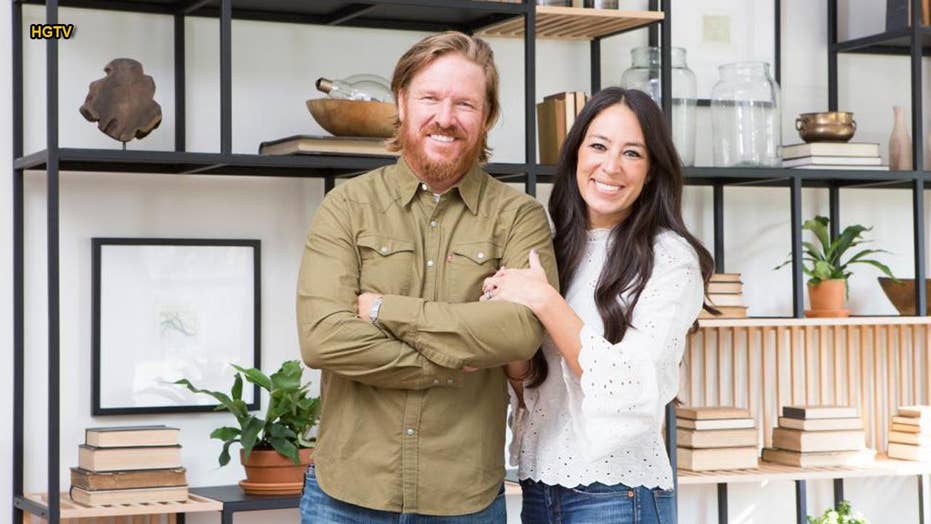 Chip and Joanna Gaines say tearful goodbye to 'Fixer Upper'
Chip and Joanna Gaines said their goodbyes to 'Fixer Upper' during the hit HGTV show's final episode, thanking viewers for their support and even reminiscing about Chip and Joanna's first date, which included a magnolia tree.
It's been eight months since the hit HGTV series "Fixer Upper," starring Joanna and Chip Gaines, came to an end. Now, the 44-year-old contractor is looking back on his time on the home renovation show.
"TV was a funny thing for me," Gaines recalled in a new interview with Cowboys & Indians magazine published on Tuesday. "I'm an authentic, sincere person. So, as long as things are natural and organic, I'm in my element.
"But the more staged something becomes, or the more required something becomes, it boxes me up, and I felt like toward the end of the Fixer Upper journey, I felt caged, trapped."
Chip went on to share that he and Joanna "couldn't figure" out exactly why he started feeling that way over the course of five seasons.
"I mean, why? You're getting to have all this fun, right? But it's like if I put a camera in your face and said, 'Hey, say something funny.' Or if I put a camera in your face and said, 'Hey, be smart,'" the dad of five explained, admitting that he "just struggled with that environment."
"Especially at the end of it. At the beginning, it was so fun. The first three years of Fixer Upper were some of the best years of my life. The last two years, not that we don't look back on them fondly, but they were more of a job."
He continued: "So, something about breaking out of that has been liberating. Jo and I are both just kinda giddy, just like, Man, what's the future look like and what's the next step? Because we're both business people, and that's fundamentally who we are."
Last September, the Gaineses shocked fans when they announced their hit show, which debuted in 2013, was coming to an end.
However, over a year later, the Waco-based couple — who have their construction and design brand Magnolia — revealed that they would be returning to TV, but this time with their own network.
"Most of our creative energy goes toward business-related concepts; and the TV part of it, it's like, do we want to do that again? We are having so much fun enjoying our family and growing this business here in Waco. What the TV future looks like is a big, fat question mark," Chip concluded.
Source: Read Full Article