Hayden Panettiere was an integral part to most of our tweendoms. From Heroes to I Love You, Beth Cooper to Bring It On: All or Nothing to Nashville, we basically grew up with her. Now, the 33-year-old actress is sharing even more about what was happening for her behind the glitz and glam of the cameras and red carpets.
In the upcoming episode of Red Table Talk, Hayden pulls up a chair to join hosts Jada Pinkett-Smith, Adrienne Banfield-Norris, and guest host Kelly Osbourne to share in vulnerable detail some of the hardest moments in her life, like how severe her alcohol abuse got and her fight with debilitating postpartum depression.
In the exclusive clip below, Jada talks to Hayden about her alcohol addiction and asks, "Do you feel like if you didn't reach for help, it could be your demise?" Hayden reveals the moment she learned the true severity of her addiction and the wake up call that made her change everything:
"It definitely could have been," responds Hayden. "I mean, I turned jaundice at one point, like, yellow eyes, and went to a doctor, and they said, 'If you don't stop right now, you're heading towards a liver that's not gonna heal itself anymore.' And I looked up liver transplants and it says they give you only, like, five years—and plus, who wants to give a liver to somebody who's an addict? But to have a death sentence still there—only five years to live—that was terrifying."
Hayden also opens up in the episode about releasing custody of her 7-year daughter Kaya, her only child whom she shares with her ex-fiancé Wladimir Klitschko, to live with her father in Ukraine.
In the summer, Hayden dished in a People cover story about her struggles with alcohol and opioids. "I was on top of the world and I ruined it," she told the outlet. She said giving up custody of Kaya "was the hardest thing" she "ever had to do," but it was all about being "a good mom to [Kaya]—and sometimes that means letting them go."
Kelly Osbourne also joins the Red Table as a guest host in place of Willow Smith. Kelly, who is currently expecting her first child, also shares a similar story to Hayden and talks about her addiction recovery and pregnancy journey in the episode as well.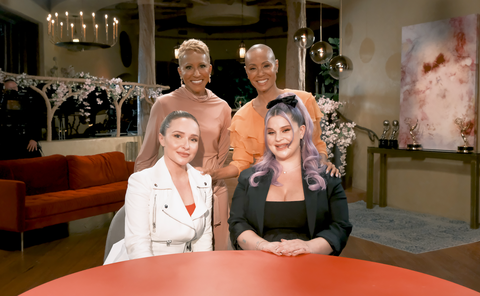 The full episode will stream Wednesday, September 28 at 12 p.m. ET/9 a.m. PT on Facebook Watch.
Source: Read Full Article