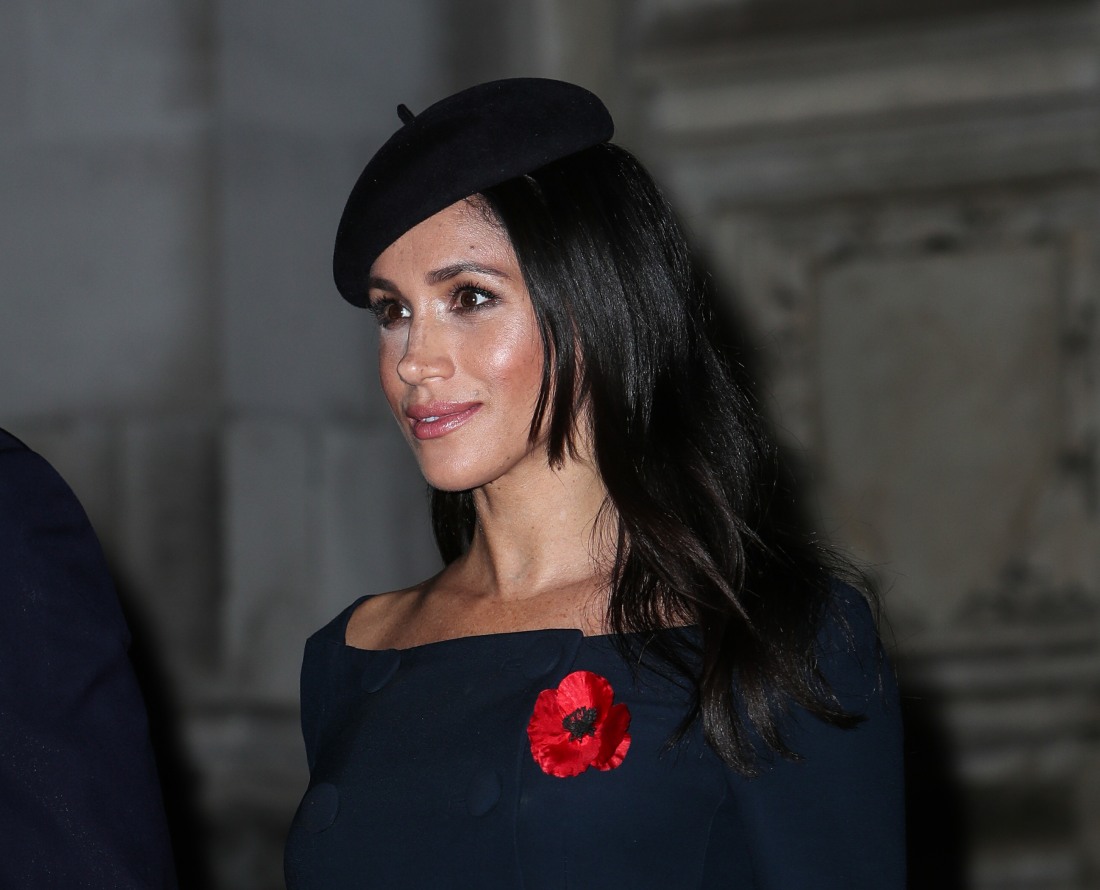 This is two weekends in a row, where the British tabloids go absolutely insane with their anti-Meghan coverage. Of course, the more interesting story – beyond whatever unhinged psychodrama is coming out of the Daily Mail or The Sun – is who is behind all of these leaks and negative stories. I've said before that I don't think it's just one person – say, Prince Charles or Prince William – but it's a combination of leaks from different people with different agendas, but the result is the same: a coordinated smear campaign against the Duchess of Sussex, conducted by many people within the royal family, or working for the royal family. So, here are the latest smears:
Meghan wanted St. George's Chapel to smell better. This is supposed to be evidence of her "diva,bridezilla" qualities, that she though the chapel smelled a bit musty, so she requested some air fresheners to be deployed ahead of the wedding. The Daily Mail says Buckingham Palace got all pissy about it and "Meghan wanted staff to go around with these atomisers, like spritzer guns, and spray the chapel with scent before anyone arrived. Royal Household staff stepped in and told her office politely, but firmly, that this was the Queen's Chapel and it simply wasn't appropriate. I don't believe they said no because they thought it could affect the chapel in any way. It was simply the principle of the thing. This is a place that has held royal weddings, funerals and even contains the Royal Vault. I don't believe a request of that nature had been made before." Except ahead of William and Kate's wedding at Westminster Abbey, Kate had Jo Malone candles burned so that there would be a citrus smell. But sure, Meghan is a crazy bridezilla diva. Also: reportedly, Meghan and Harry did the same thing as Kate, they reportedly burned Diptyque scented candles at the wedding.
Meghan made another white woman cry. The woman in question is Melissa Toubati, the same personal assistant to Meghan who made a big deal about "quitting" just six months after the wedding. Apparently, Melissa quit because "Her job was highly ­pressurised and in the end it became too much. She put up with quite a lot. Meghan put a lot of demands on her and it ended up with her in tears." For the love of God. The British tabloids aren't going to quit until Meghan is blamed for all of the white tears in Britain.
Kate "slapped down" Meghan just before the wedding. According to The Sun, the lead-up to Meghan and Harry's wedding was like 10 episodes of Dynasty rolled into one week. Not only did mean, angry, BLACK diva Meghan make poor white Kate cry, Meghan also "berated" a member of Kate's staff ahead of the wedding. The Sun claims that they spoke to an "impeccable royal source"who said that Meghan and Kate "fell out" because Meghan "b******ed Kate's staff" and Kate told Meg: "That's unacceptable, they're my staff and I speak to them." While I believe this is utter bulls–t, I also think it's telling that this is the fictitious story they're going with because… the whole point of Harry and William sharing an office was that all of their staff worked for all of them. No wonder Meghan and Harry want a separate office – Meghan can't ask for anything from the Kensington Palace staff without them leaking that she's an "opinionated diva" who needed to be "slapped down" by a white woman.
Interestingly enough, the palace officially denied the story about Kate "slapping down" Meghan. A palace spokesperson said "this never happened." They who was "impeccable royal source"? Many of you have tweeted @ me about the timing of all of this – after Meghan announced her pregnancy, after the wildly successful South Pacific Tour, in which "Meg-Mania" was in full effect. And after Meghan's first big project launch, the cookbook for the Hubb Community Kitchen. I mean, it doesn't take a genius to see that there are a handful of people in the royal family who really, really do not appreciate what Meghan has done already.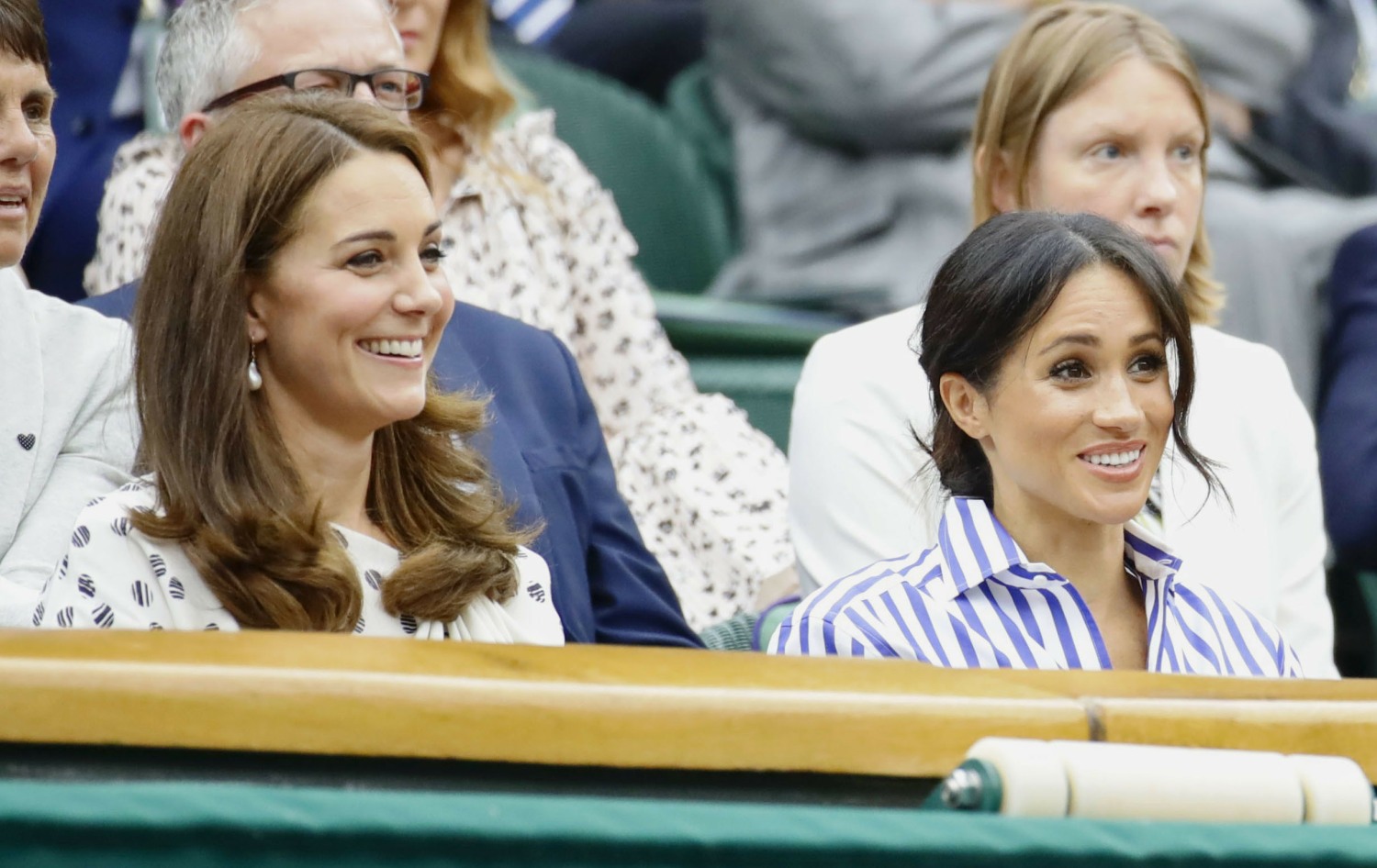 Photos courtesy of Avalon Red and WENN.
Source: Read Full Article