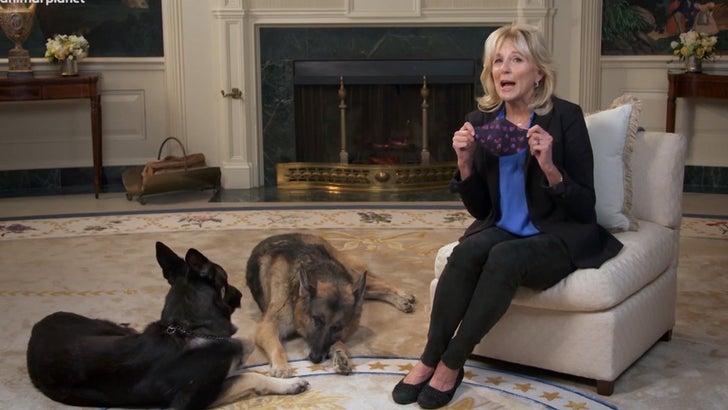 Dr. Jill Biden's teamed up with a couple furry celebs for a very fitting Super Bowl Sunday commercial … to air during Puppy Bowl XVII.
The First Lady and the First Dogs — Champ and Major — are making a special appearance to promote the continued use of face masks during the pandemic.
The German shepherds won't be live at Puppy Bowl … Jill and co. recorded their bit at the White House. They looked super cozy in front of a fire as Jill talked about pets being a constant source of joy and comfort … and Zoom crashers.
Part of the Puppy Bowl's mission is to also spread awareness about rescue animals, and as you may know … Major is a rescue dog, believed to be the first to live at The White House.
Both he and Champ actually got sworn in before Joe … part of a very special "inDOGuration" welcoming the pups to their new home.
Source: Read Full Article