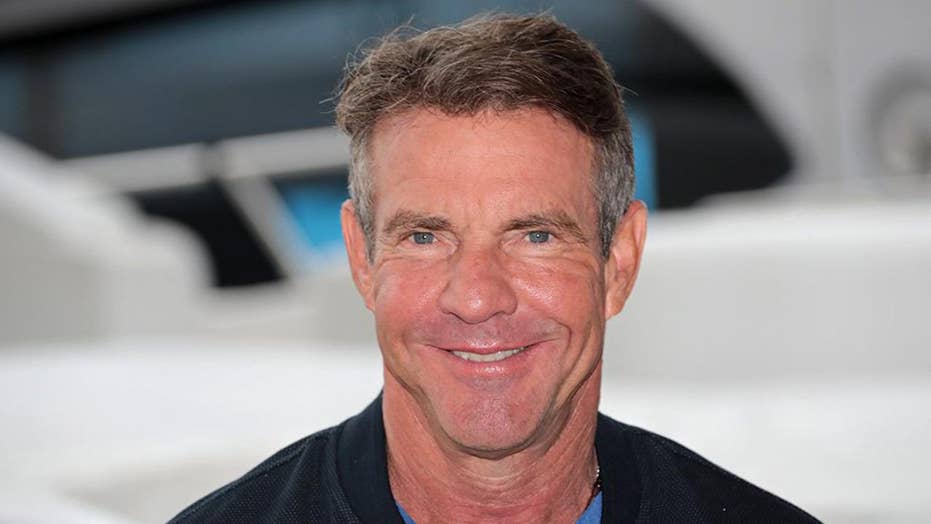 Dennis Quaid reveals he used to use 2 grams of cocaine every day
Actor Dennis Quaid is opening up about his past struggles with drug addiction and the steps he took to get healthy in his later years. Revealing that he was using roughly two grams per day before he decided to get himself some help.
LOS ANGELES – Dennis Quaid hopes that by sharing his own past struggles with drug addiction and the steps he took to get healthy in his later years, will ultimately help others who are in similar situations.
Speaking to Fox News ahead of his performance with his band the Sharks at the Village Studios on Tuesday, Quaid explained why he's been so candid about his personal life.
"In the end, I think it's good for other people, who might be going through the same thing, to hear [my story]," he told us. "It's always a good thing to hear."
"You get so attached to all that stuff that you think you can't make it through the world with and it only holds you back, and I'm an example of that," he continued, noting that "Life is beautiful afterwards."
Last week, the "Fortitude" actor, 64, gave a lengthy interview to The Sunday Times in which he revealed that he was a daily cocaine user during the 1980s when his star was on the rise.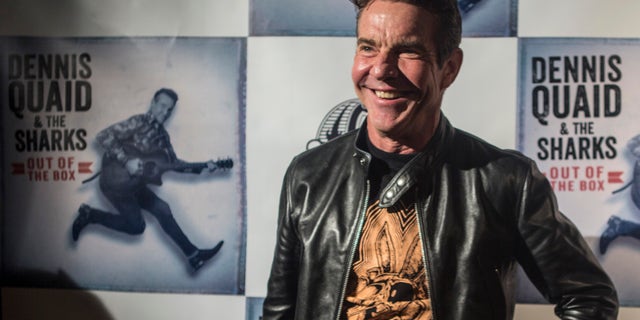 Dennis Quaid arrives at the "Dennis Quaid and The Sharks" Album Release Party at The Village on December 04, 2018 in Los Angeles, Calif. The "Parent Trap" alum spoke to Fox News about his first-ever record, and why he's been candid about his personal life.
(Harmony Gerber/Getty Images)
DENNIS QUAID REVEALS THAT HE USED TO USE 2 GRAMS OF COCAINE EVERY DAY BEFORE GETTING CLEAN 
"I liked coke. I liked it to go out," he told the outlet. "I had one of those white-light experiences where I saw myself being dead and losing everything I had worked for my whole life. So I put myself in rehab."
For 10 years the star lived the clean and sober life before allowing himself to reintroduce alcohol to his world. "I started drinking again because alcohol was never my problem," he said. "I never liked the feeling of being drunk."
Aside from detailing his personal journey with fans, Quaid is also sharing his first-ever studio album, "Out Of The Box."
"It took us a long time to rehearse, I guess, but it's more than that," the actor explained of why the band decided to release a record after creating music for almost two decades together.
"We've been together for 18 years and we've been playing. We've recorded before to sell music at shows, but never really made a real, real record."
Quaid went on to share that after playing golf with close pal, T Bone Burnett, two years ago that that's when the actor decided he wanted to make a true album.
"This was after the Sharks had taken a four-year hiatus, and to get back into it, I really wanted to make a real record," he explained, crediting the album's release to the right timing.
"It really kind of came together. We put down 25 tracks. 13 of them are on this record."
As for what inspired the band's debut album?
"The inspiration is really the reflection of our shows that we've played over the last 18 years, which is for everybody who comes and pays their money, for whatever reason, to have a good time," the "Parent Trap" alum shared.
And when asked if he had any advice for his younger self, Quaid — who's had a career that's spanned over four decades — simply replied: "Relax."
"Take it easy."
Fox News' Tyler McCarthy contributed to this report.
Source: Read Full Article