Camila Cabello and Shawn Mendes are over!
On Wednesday afternoon, both singers shared an announcement of their breakup to their respective Instagram Stories, writing:
"Hey guys, we've decided to end our romantic relationship but out love for one another as humans is stronger than ever

We started our relationship as best friends and will continue to be best friends. We so appreciate your support from the beginning and moving forward.



"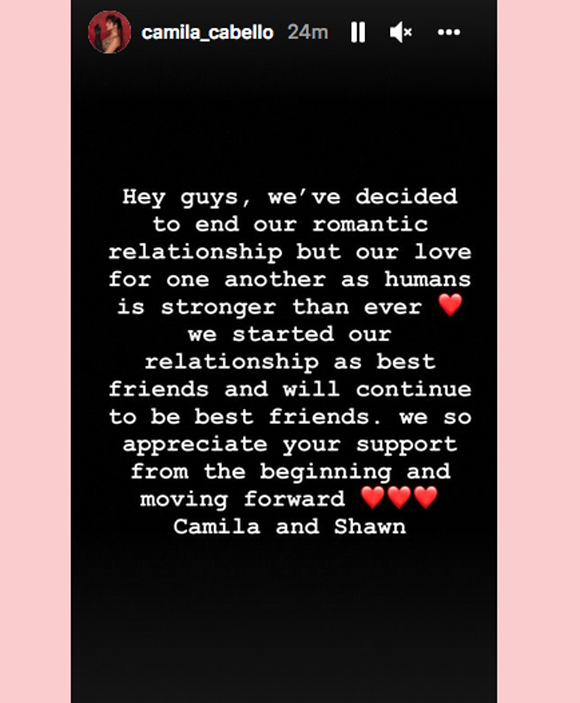 Wow. The couple — sorry, former couple — seemed so in love. We thought for sure we'd be reporting their engagement, or even an announcement they were expecting little Shawnitos and Camilitas, anything but this.
More on this story as it develops…
Source: Read Full Article